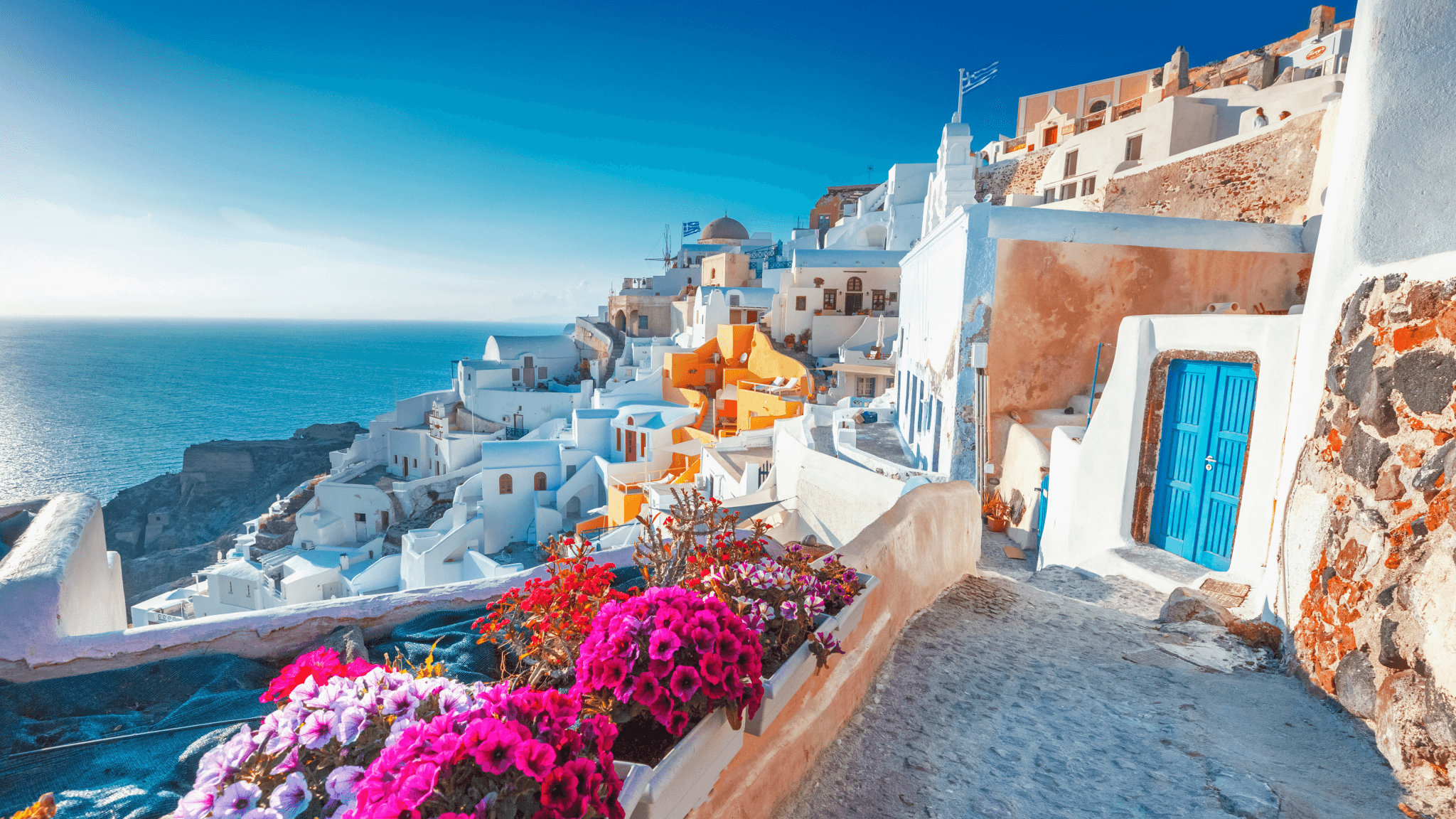 Beautiful country and glittering waters that inspired so many Greek myths and legends.
From the siren call of Homer's Odyssey, Santorini sunsets that dip beneath the clear blue sea, and a plethora of pearl-like islands each with its own beauty and mystique – Greece is the ultimate destination for luxury yacht charters.
With a different blue water beach to discover every day and ruins that tell of Greece's ancient legacy, it's no wonder that Grecian shores have been the playground of Gods and Goddesses for thousands of years. 2500 years later, Greece remains a luxury wonderland for high-flyers seeking an evocative mix of island parties, boutique beach bliss, and sailing splendour. So escape the crowded beaches and tourist hotspots this summer with a luxury Greek yacht charter.
Ideal weather: 25 – 32°C
BEST TIME TO VISIT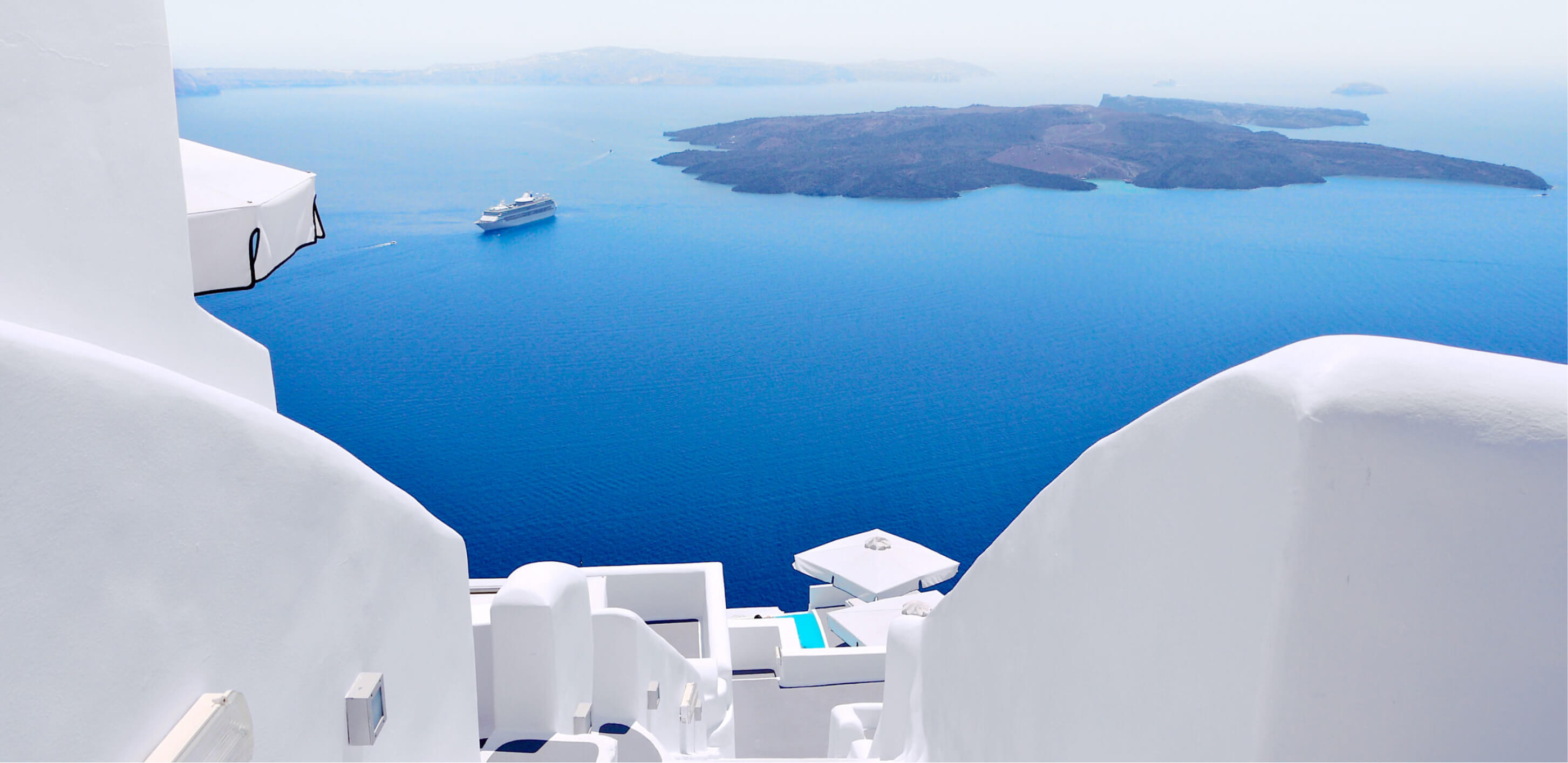 INSIDER INFO
It's easy to see why the Ancient Greeks were inspired to create so many myths of gods and goddesses in this richly diverse and beautiful country.
Beautiful aqua marine coastline, bright blue skies and secluded beaches towered by Mt Olympus, the home of the Greek gods.
Enjoy passionate music, inspired cuisine and discover the birthplace of the modern Olympics. Thrill seekers will enjoy plenty of activities, including snorkelling, scuba diving, rock climbing or just walking the many ancient ruins.
Life in Greece is both ancient and modern, a place where both ancient myth and history collide.
Your trip to Greece isn't complete without a visit to one of the most important ancient sites in the Western World- The Acropolis. Standing high above Athens, the Acropolis is crowned by the Parthenon and visible from almost everywhere in the city.
Make sure to catch the sunset in the honeymoon spot, Santorini or go island hopping on the archipelago's smaller gems.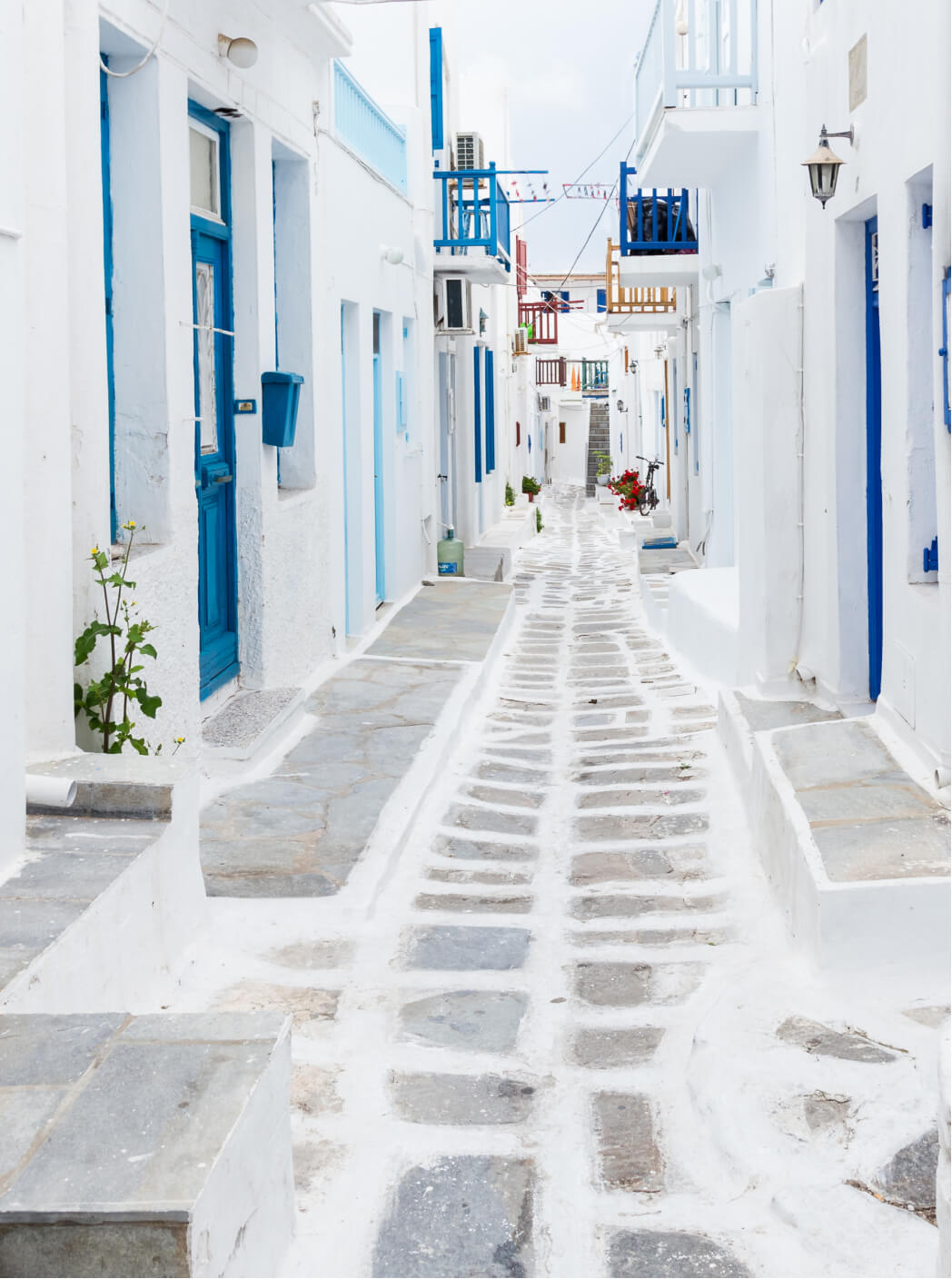 Activities & Experiences
Endless islands to explore
With 6000 islands to suit every mood, sailing around the Greek islands on a luxury yacht will unlock the explorer in you. Whether you are drawn to the trendy party capital of Mykonos or enjoy the privacy of the secret yacht destination Skopelos island hopping on board a yacht is the very best way to discover the most exclusive locations.
The Ionian Islands stretching out from the west of the mainland are the veritable jewels in Greece's crown, each boasting its own precious personality. For those looking for a blissful getaway, escape to the Halkidiki or dive deep into hidden caves of the Ionian islands. Marvel at the other-worldly wonder of the infamous Melissini cave, Kefalonia, as you follow in the footsteps of ancient Greek nymphs. Beautiful waters with changing shades of blue and countless stalactites will take your breath away as you are transported to another world. For luxury travellers who wish to discover another side to sun-kissed Santorini or love to marvel at the beauty of nature in the Cyclades, a luxury yacht charter in the Mediterranean is the best way to create world-class, unforgettable experiences.
Blue-water beaches to find bliss
From chic sandy retreats to world-class diving sites, Greece boasts a limitless range of blue water beaches to experience. With sparkling white sands, sunken ships, and crisp cerulean waters, beaches on this side of the Mediterranean are amongst the clearest in the world. Among the Ionian Islands, Navagio beach is considered one of the most striking of all – with soaring white cliffs and the skeleton of a shipwreck. The only way to access this tropical hideaway is by boat, so gather a group of close companions and sail away on your private yacht.
The secluded coves of Halkidiki are one of Greece's best-kept secrets, many of which can only be accessed by boat. Kavourotripes stands out as one of Halkidiki's finest, with a number of white sand coves scattered along the coastline, waiting to be discovered. For those looking for a change of scenery, take a trip to Northern Greece, where red mountains crumble into the sea, wildflowers blaze in the meadows, and you become fully immersed in Greek culture. If adventure is in your nature, Kefalonia is the perfect spot to test-ride the toys aboard your yacht whether you choose to discover the raw beauty of this island with a kayak, or set off in a cloud of ocean spray on a thrill-seeker's jet ski adventure.
Exclusive experiences to unlock
With a luxury yacht charter, you'll unlock a side of Greece only available to the most elite traveller. Among wonderous sights and seductive sandy coves, Greek nightlife exudes glamour. When you are ready to swap the sandals for a black tie and pearls, Mykonos is a go-to party spot on any yacht charter itinerary. With its exclusive beach club scene, world-renowned restaurants, and all-night parties tempting supermodels and socialites alike to private yacht parties around the island, Mykonos is a go-to for any luxury traveller. Hydra is one luxury shortstop spot on every movie star's itinerary. Loved by buzzing boho actors and artists, each season the island becomes home to yachties who saunter through art galleries, mingle with musicians and movie stars, and go sailing along Hydra's stunning shore.
Sailing around the Greek islands is a must for anyone seeking to see another side of this sublime charter destination. Upon the Greek shores, where ancient history meets luxury, a plethora of exclusive experiences are waiting to be unlocked.
Sublime sights to see
Few moments in the world can compare with the pleasure of a Santorini sunset, experienced from the top deck of your very own superyacht. Famed for its frothy pink sunsets, visitors often cling to the overcrowded cliffside of Oia to catch the view – but with a private yacht charter, you'll have a front-row seat as the sky changes behind the teal blue domes of Greece's most romantic destination.
The Mama Mia island of Skopelos is the land of mystery, mountains, monasteries -some dating back to the 15th century. Fall in love with the local culture of the place; where the sun beams down onto white pebble beaches, and privacy is in abundance for the jet-set wanting to escape prying eyes.
Rhodes and Athens are a gateway to untold stories of Greece's epic past where ancient ruins and blissful sandy bays provide the perfect backdrop for a romantic travel experience. Rhodes may be the largest of the Greek Islands, but it's also a port of call for yacht charter guests craving a slice of ancient life. The island stands majestically beneath the weight of ruins; from the Palace of the Grand Masters to the soaring walls of the Medieval Old Town, and the awe-inspiring ancient Lindos Acropolis.
Yachts in this region
View more Top Destinations