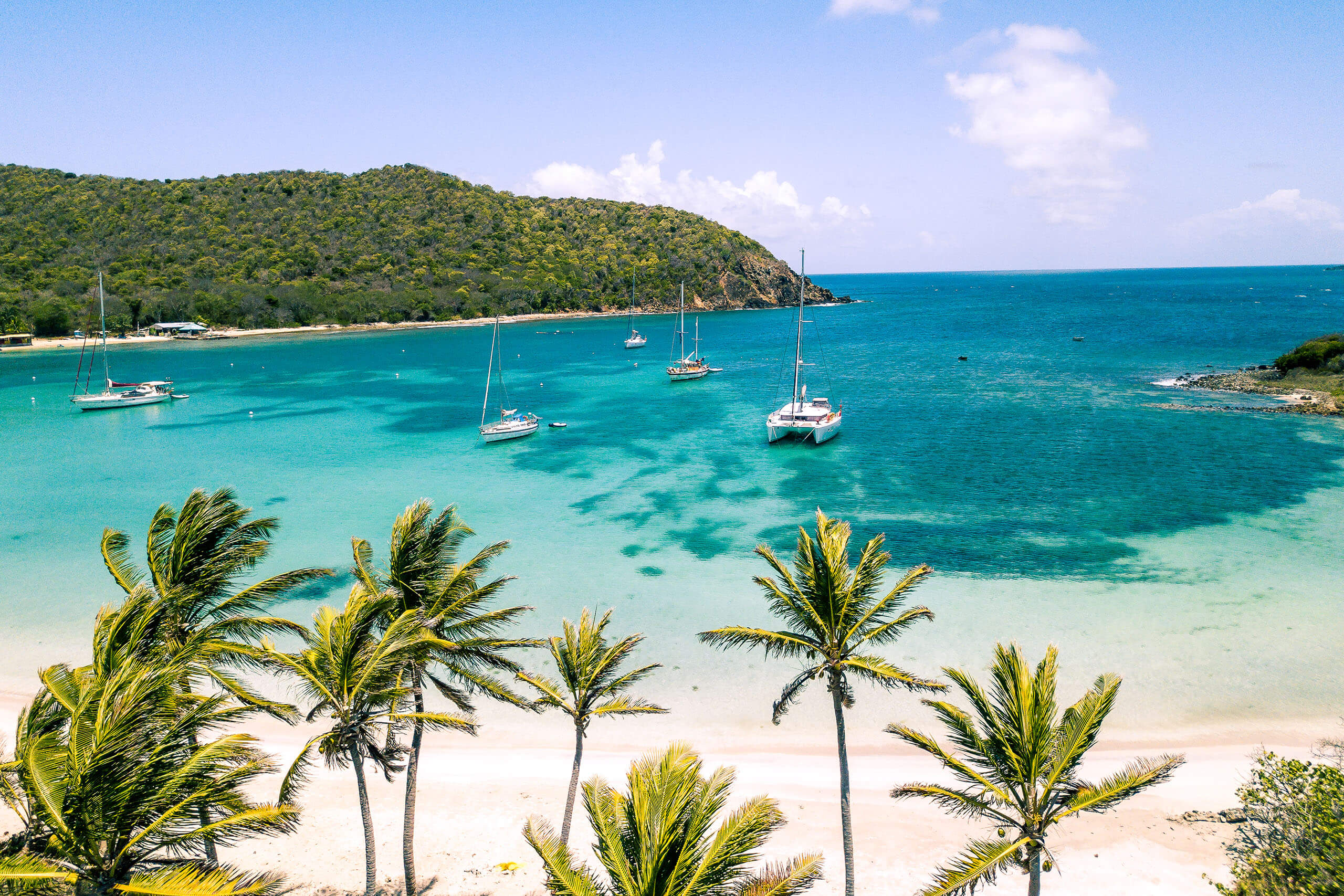 Island hopping fun on the iconic Caribbean Sea
Hop aboard your own private retreat and experience the pinnacle in luxury travel with a yacht charter in the Windward Islands. Allow your experienced crew to take care of your every desire and feel your stress melt away. The only thing you'll need to decide is which island you'd like to lounge on today.
BEST TIME TO VISIT
No matter the time of year, the Windward islands are almost guaranteed to provide warm temperatures perfect for a secluded dip in the ocean. Having said that, different times of year will have an impact on which activities are available to you.

The most popular time to travel to this idyllic corner of the globe is during the dry season of December to May. With average daily highs between 27°C and 30°C, the days are generally dry and sunny. Thanks to the optimal conditions, pleasure seekers flock to these shores to see the sights and lounge on the white sand beaches.

While June to November is also warm, the weather can be unpredictable with frequent downpours and the occasional hurricane. We'd recommend travel during this time only for those with flexible plans, as you may need to move on at short notice.

Ideal weather: 25 – 32°C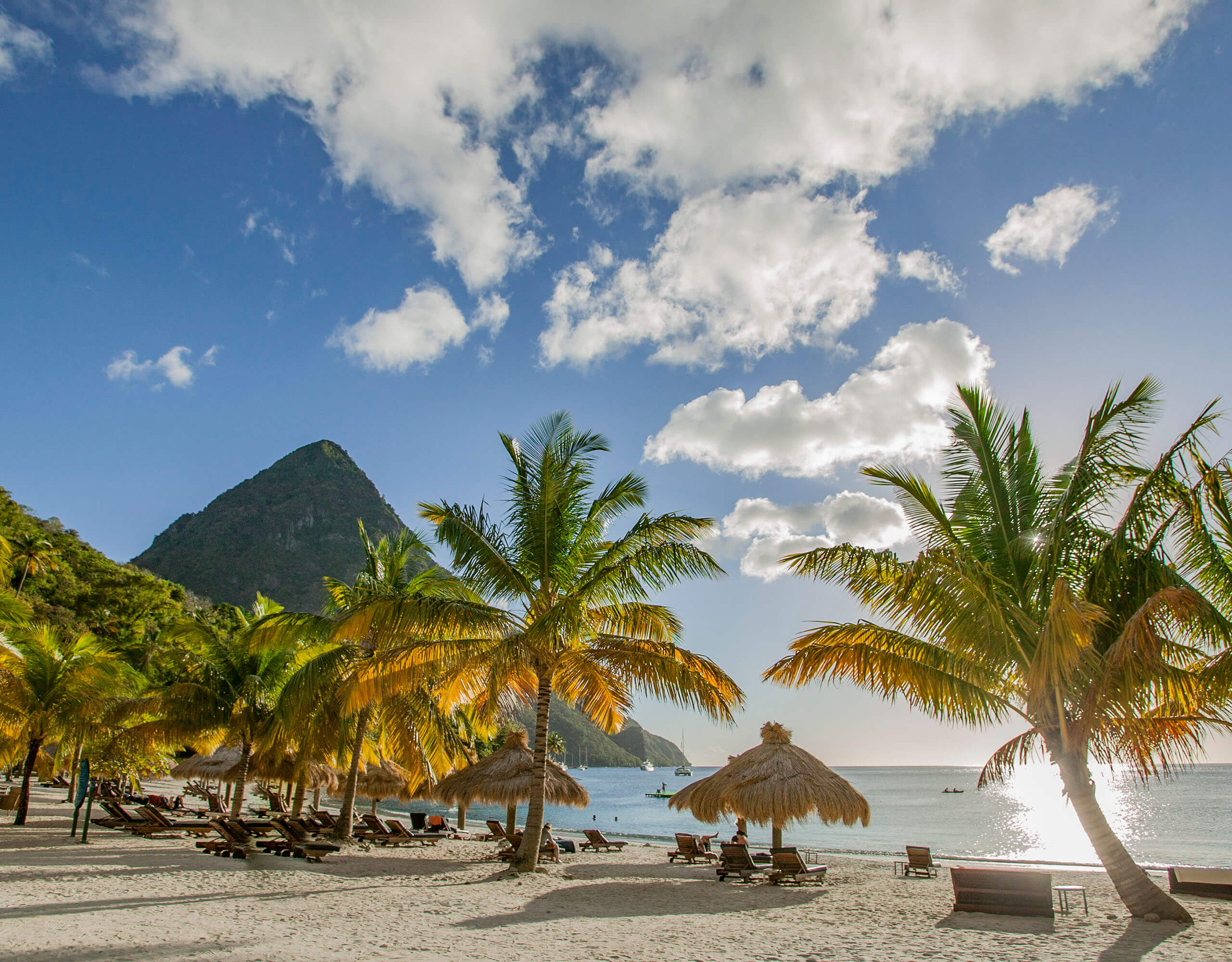 Activities & Experiences
There is no better way to admire the grandeur and beauty of the Windward Islands than aboard your very own home away from home. If you can fight the temptation to simply remain onboard and luxuriate in seven-star service, adventure lies waiting on shore.
Consider these must-do activities during your upcoming yacht charter in the Windward Islands:
Sugar Beach
Live out your castaway fantasies on the iconic Sugar Beach in St. Lucia. Located between two dramatic volcanic spires, this beach borders on lush tropical landscape hiding luxury resorts. The imported white sand perfectly complements the sparkling turquoise waters, and the beach is lined with comfortable beach loungers. Enjoy a five-star dining experience at the nearby Viceroy resort after a day of sun and fun.
Hunte's Gardens
Tucked away in central Barbados at the home of celebrated horticulturalist Anthony Hunte, the impressive Hunte's Gardens are waiting to be discovered. With the bulk of the garden set within the walls of a collapsed cave, the garden trails are crowded with an explosion of exotic plants. Wildlife such as lizards, hummingbirds and monkeys roam free. Take a moment to sit on one of the many benches and absorb the classical music playing softly in the background. Before you leave, partake in some of the owner's famous rum punch on the grand estate's porch.
Underwater Sculpture Park
Take a trip to Molinière Bay to see the magical underwater gallery founded by British artist Jason de Caires Taylor. Consisting of more than 80 pieces, these submerged masterpieces are slowly being claimed by the sea as coral begins to cover them. Snorkelers and divers alike can admire the pieces which include a life size sculpture of a man at a desk, and a circle of children holding hands in a display of unity.
St Nicholas Abbey
History lovers simply must swing by the St. Nicholas Abby. One of the oldest plantation houses in the entire Caribbean, this estate contains a Jacobean-style mansion, several peaceful gardens and a traditional rum distillery who's product you can purchase onsite. There is an onsite cafe serving delicious lunches to be enjoyed on a picturesque platform overlooking a valley. Take in the property from a fully functioning steam train which completes a loop around the estate.
What to expect when booking a yacht charter in the Windward Islands with Ahoy Club
We at Ahoy Club know exactly what kind of seven-star service our clients deserve, and we know how to make it happen. Let us take all the hard work out of planning your luxury yacht charter in the Windward Islands.
With decades of combined experience in yacht management, ownership and brokerage, we can ensure every detail of your trip is planned and executed to perfection. We can even ensure you have a reservation to the best places to see and be seen through our dedicated concierge team. Book instantly online after browsing our curated collection of professionally staffed yachts, and sign your contracts electronically. Your personal customer experience manager will ensure your crew knows your preferences intimately, to ensure you recieve the service you expect onboard.
Sign up for a free Ahoy Club membership today to unlock savings of 30% on any superyacht charter, and let's start planning your dream charter today.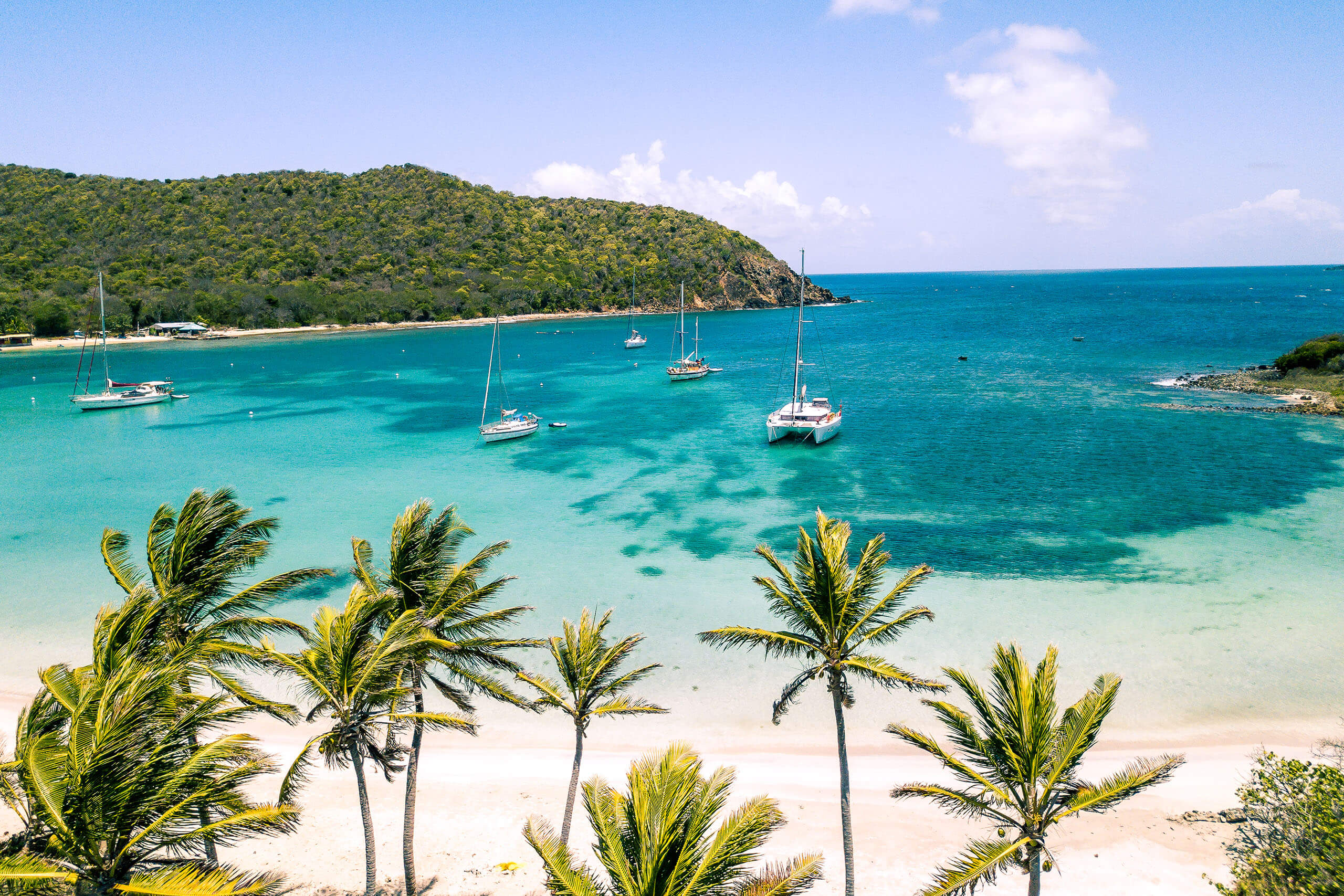 Yachts in this region
View more Top Destinations