10 Yachts in the Mediterranean Under AUD 50,000
10 Yachts in the Mediterranean Under €50,000
Complete luxury is less about how much you've spent on your experience, and more about how truly personalised and exceptional it is. This is what we call seven-star service and it can be found at any price point. Ahoy Club is committed to providing a complete range of luxury yachts that everyone can enjoy. Take a look at 10 of our favourites which you can charter for under €50,000 per week.
SUPERTOY, 1993 | 2012
How does sunbathing off the coast of the French Riviera sound? Gather your family or friends for a relaxing luxury escape on board SUPERTOY. This multi-deck yacht features outdoor lounge and dining spaces, sun lounges, a bar, and private pool. There's room for 10 guests on the 28m (92 ft) luxury yacht with a dedicated 5-person crew to make sure all your needs are met, so you can find your holiday Zen.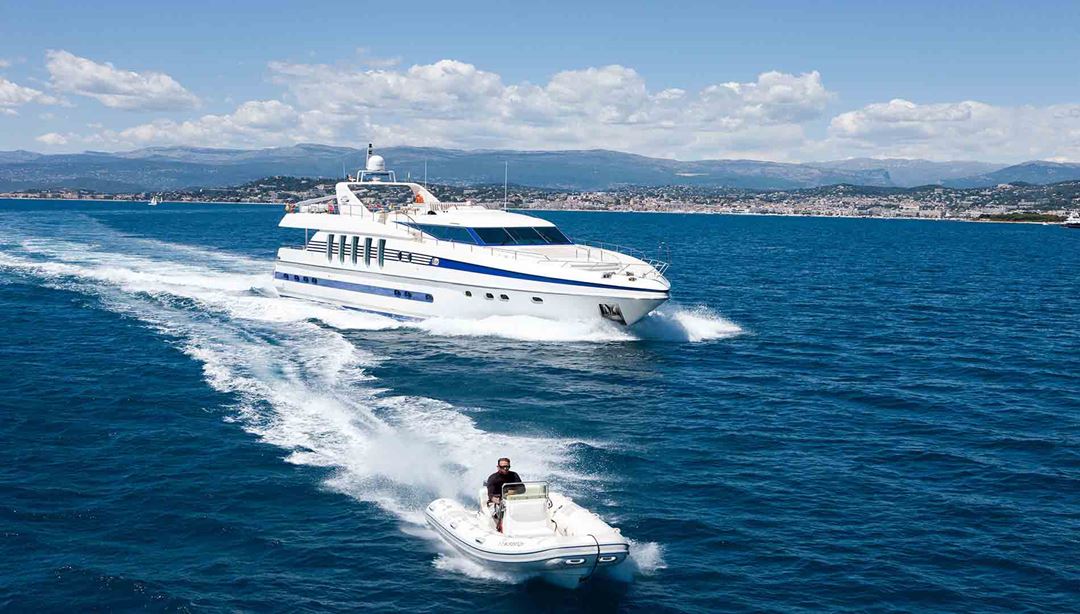 FROM €42,000 P/WEEK
MEMBER DISCOUNT €3,360
LOCATION: WEST MEDITERRANEAN
VALIUM62, 2018
The Turkish coast is calling your name and VALIUM62 is the perfectly affordable yacht to take you there. This 19m (62 ft) luxury catamaran sails the East Mediterranean throughout summer and winter. She can accommodate 10 guests in her below deck cabins, with all five cabins featuring ensuite bathrooms. Make the most of the warm, turquoise waters with an afternoon of snorkelling, paddle boarding or waterskiing thanks to VALIUM62's array of watertoys.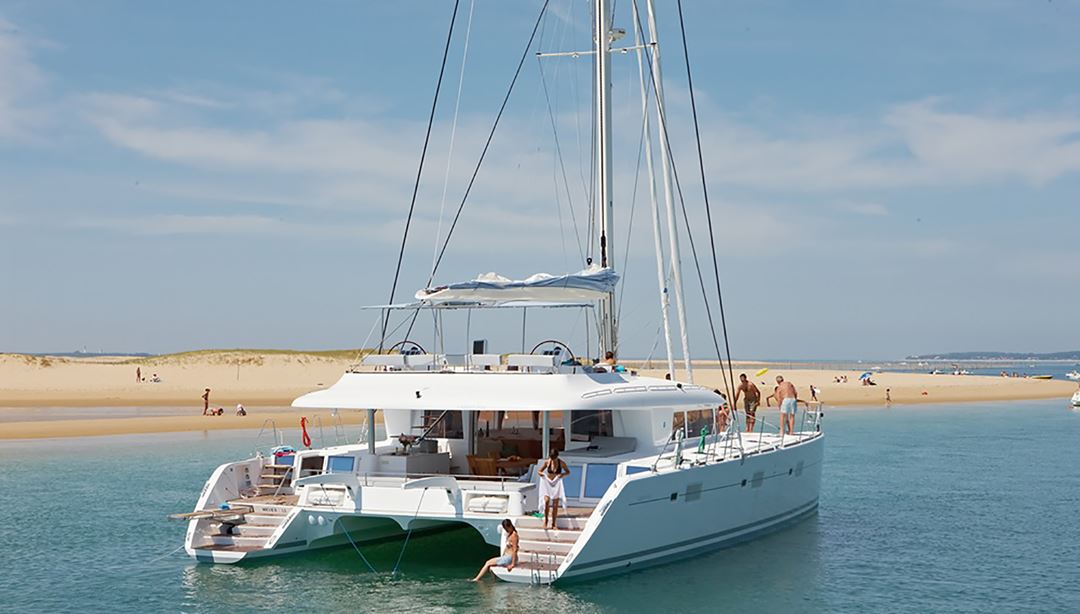 FROM €25,500 P/WEEK
LOCATION: EAST MEDITERRANEAN
SALT, 2008 | 2018
Speed around Croatia in extreme style and luxury on board 23m (77 ft) luxury yacht SALT. With a top speed of 34 knots, this is one yacht that will take you far and wide in no time at all. Built by Filipetti Yachts in 2008, her last refit was recent in 2018. There is space for up to 8 guests in four contemporary cabins; one master, one VIP and one convertible cabin which can serve as a double or twin room. An attentive crew of 3 persons will be with you onboard to cater to all your needs. When it comes to toys, SALT doesn't fail to deliver – featuring snorkelling and fishing gear, a paddle board, wakeboard, waterskis and jet ski.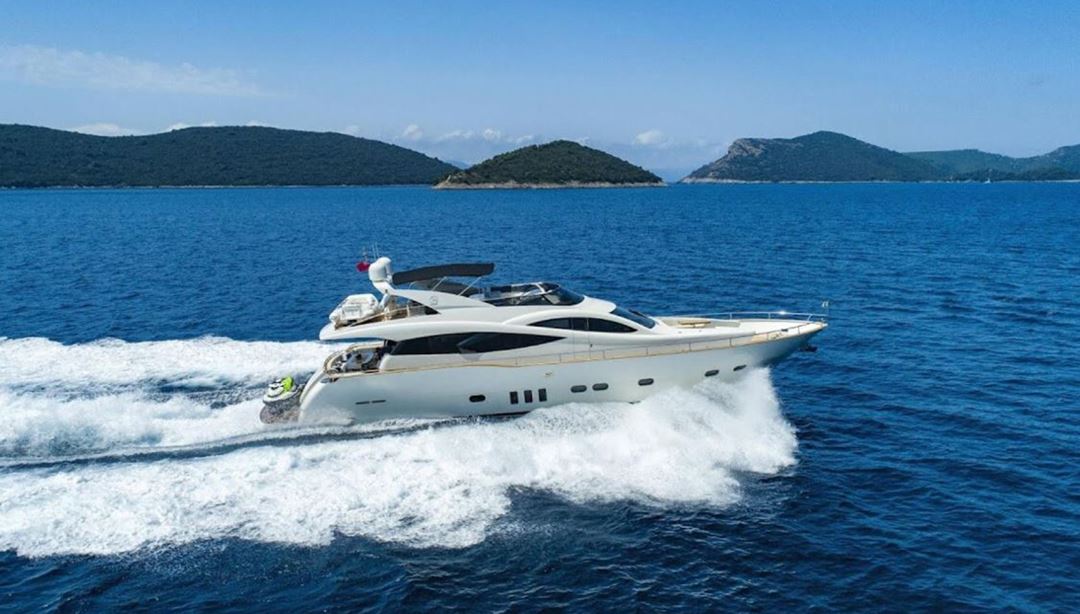 FROM €33,000 P/WEEK
LOCATION: EAST MEDITERRANEAN
FIRECRACKER, 2011
From renowned yacht builders Sunseeker comes the sporty and elegant vessel FIRECRACKER. At 27m (89 ft) she's more than spacious enough for a group of up to 8 guests, with all the luxury inclusions you'd expect from a superyacht, in a luxury size. That means watertoys, entertainment options and even a single tender to transfer you safely to shore.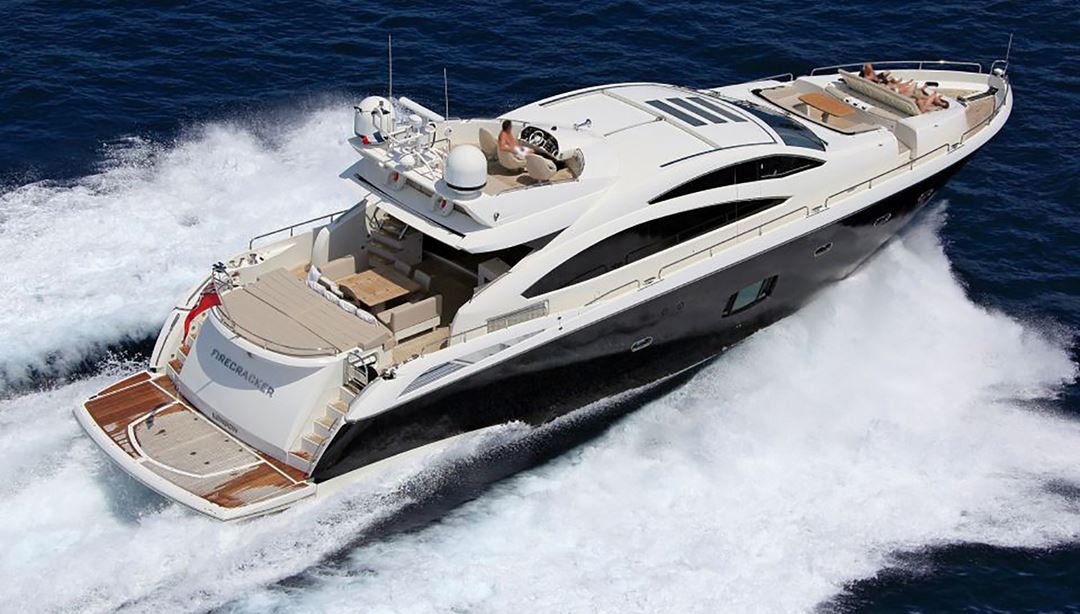 FROM €43,000 P/WEEK
MEMBER DISCOUNT €3,440
LOCATION: EAST & WEST MEDITERRANEAN
VELLMARI, 2006
Featuring two Queen cabins and two twin cabins, VELLMARI is well-fitted for a joint family adventure. Her family-friendly watertoys can keep the kids entertained while the parents soak up some sun at the upper deck bar and Jacuzzi. At 27m (89 ft) there's plenty of room for intimate family bonding, as well as enough hideaways for when you want a moment to yourself.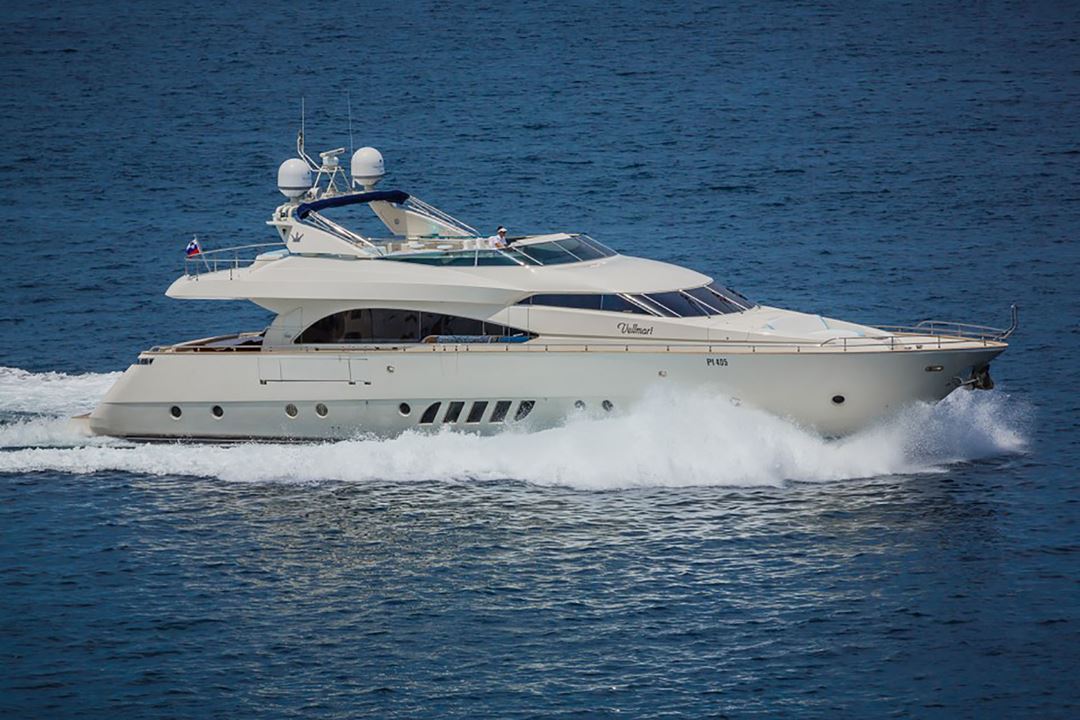 FROM €40,000 P/WEEK
MEMBER DISCOUNT €3,440
LOCATION: EAST & WEST MEDITERRANEAN
DOLCE VITA, 2005 | 2015
Secure a taste of the sweet life on board traditional Turkish gulet DOLCE VITA. This 34m (112 ft) yacht has room for 10 guests in her stately cabins – flush with dark cherry woods and crisp white linens. Spend your mornings breakfasting in the alfresco dining space and your afternoons lapping up the waters of the East Mediterranean.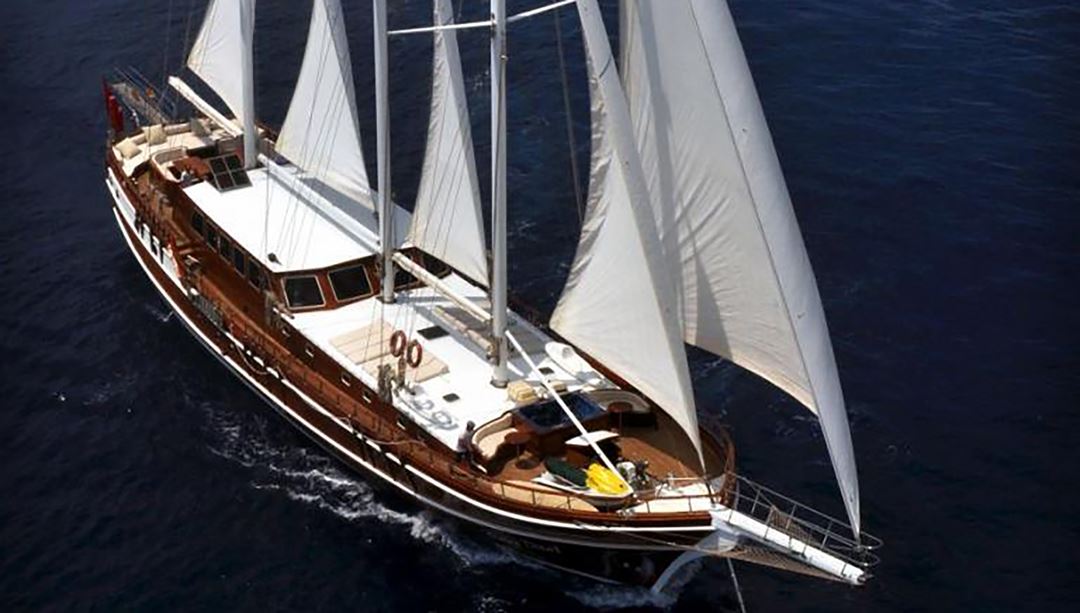 FROM €34,000 P/WEEK
MEMBER DISCOUNT €2,720
LOCATION: EAST MEDITERRANEAN
ELEVEN I, 2009 | 2013
ELEVEN I's sleek outer hull is a fairly good indication of what you can expect to find inside. Think sharp lines, muted tones and modernist interiors. There's even a floating bed with LED underlighting in the main cabin offering a gentle blue glow that reminds us of the sea. There's space for 9 guests on this 28m (91 ft) vessel; perfect for a group of friends wanting to explore the best of the Mediterranean.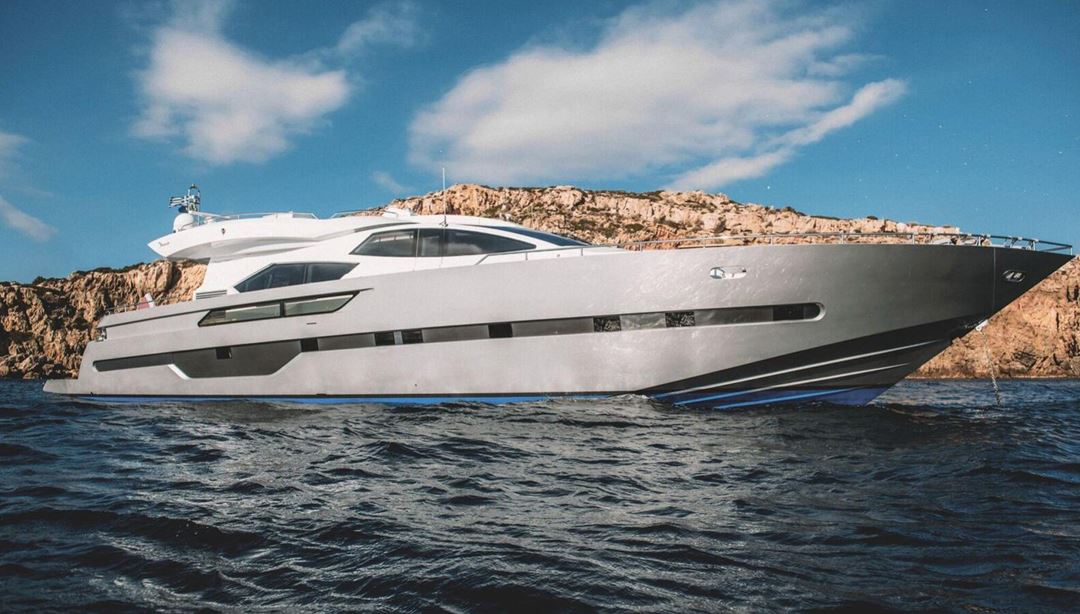 FROM €35,000 P/WEEK
MEMBER DISCOUNT €2,800
LOCATION: EAST & WEST MEDITERRANEAN
ZOI, 1999 | 2017
It's all about the curves on luxury motor yacht ZOI. From the main saloon to the cabins and dining space – every room is characterised by smooth, curved features and glossy rich wood furnishings. This 26m (85 ft) vessel was designed for socialising with multiple communal spaces above and below deck for up to 10 guests. There's even a convertible deck area that swiftly goes from a sun pad to a sophisticated outdoor dining space.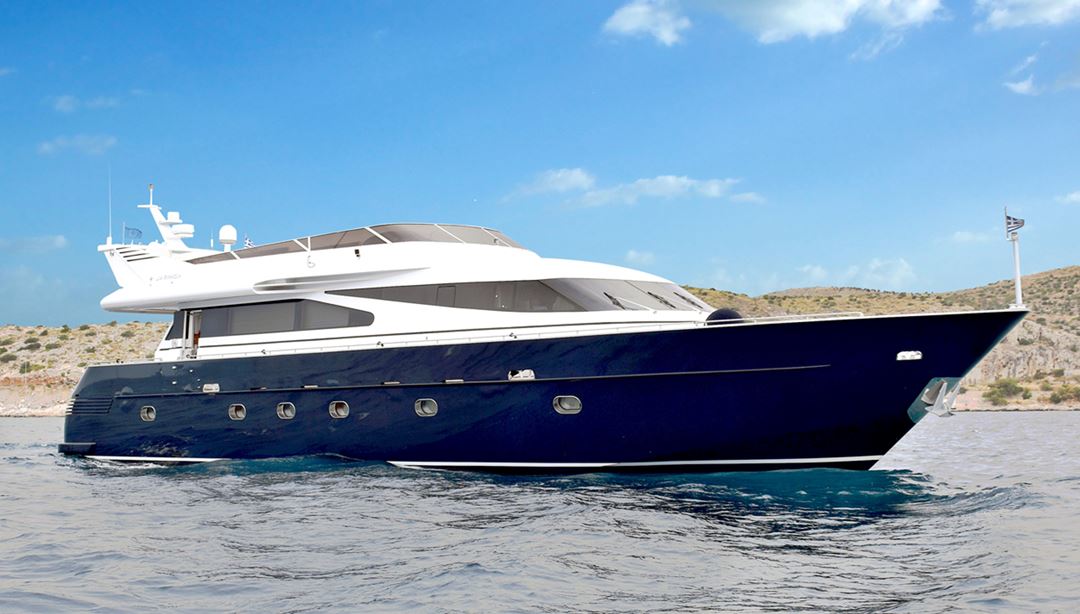 FROM €33,000 P/WEEK
MEMBER DISCOUNT €2,640
LOCATION: EAST & WEST MEDITERRANEAN
BLUE HEAVEN, 2011
BLUE HEAVEN can take you where few yachts in the East Mediterranean were built to venture. With her shallow 2.6m draft, she's capable of manoeuvring into secluded, low tide anchorages off the coast of top travel destinations like Greece, Turkey, Italy and Spain. At 30m (98 ft) she's prepared to carry 9 guests in five cabins. Whether it's a corporate getaway or a romantic couples' and family holiday – BLUE HEAVEN really is a slice of paradise on the water.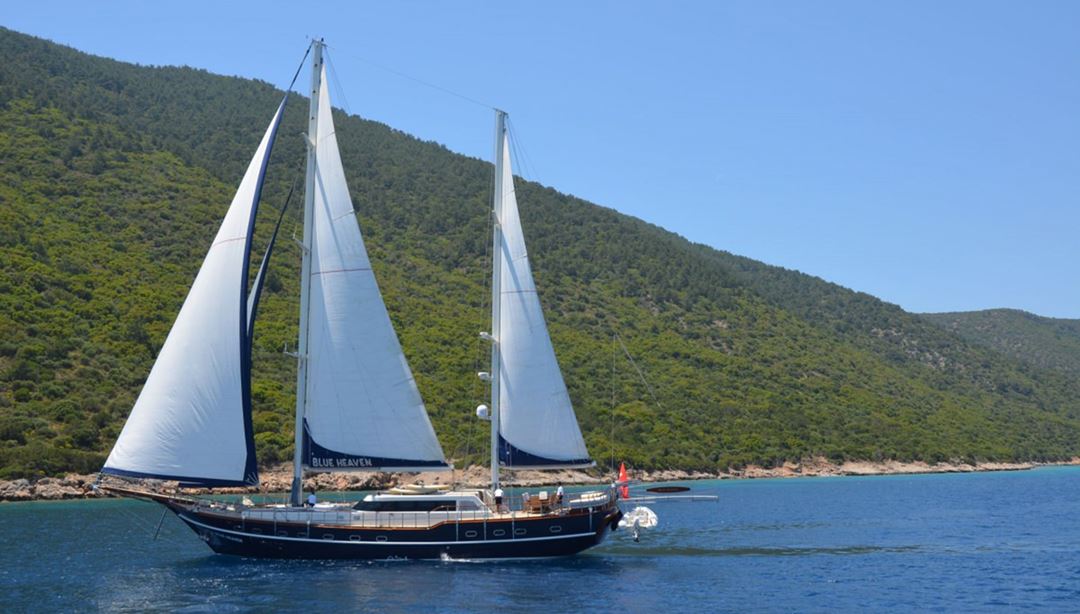 FROM €29,750 P/WEEK
MEMBER DISCOUNT €2,380
LOCATION: EAST & WEST MEDITERRANEAN
PRINCESS KARIA IV, 2010
If there were such thing as sailing yacht royalty, we think PRINCESS KARIA IV would make the cut. Her 35m (115 ft) frame is scattered with lounge and dining spaces on the ash-wood upper decks. Inside, it's all about rich, classic mahogany and dark, elegant tones. She's a quintessential sailing vessel steeped in luxury and leisure. There are a total of 6 cabins accommodating up to 12 guests on board.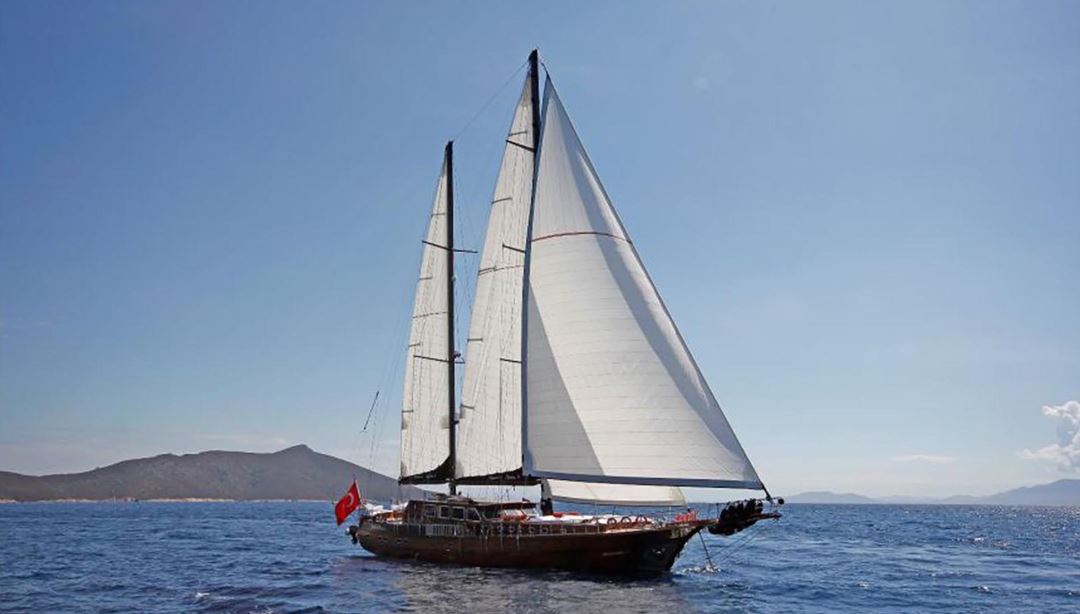 FROM €35,000 P/WEEK
MEMBER DISCOUNT €4,550
LOCATION: EAST & WEST MEDITERRANEAN
Plan your dream luxury holiday at any price point
With thousands of yachts to choose from, there's sure to be one for your needs. Ahoy Club have yachts in every corner of the globe, at every price point. Browse our complete range of charter yachts to find your next luxury escape.