Superyacht MISCHIEF is yours for $15k an hour
Mischief ahoy! Ian Malouf's yacht is yours for $15k an hour
Article as seen on The Australian
Written by John Stensholt – The List Editor
26 NOV 2019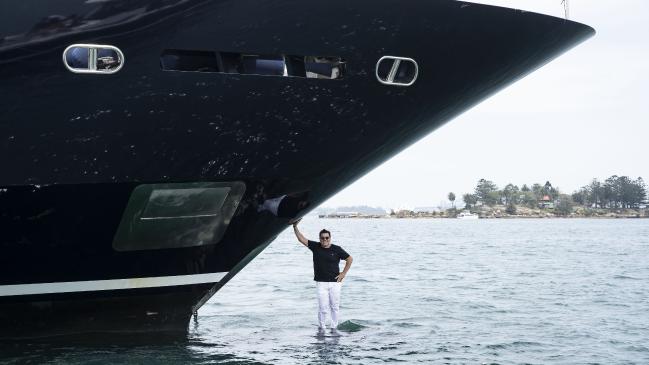 It is the seven-star floating palace available for a cool $500,000 a week or a mere $15,000 an hour.
It's the biggest yacht of its type ever to hit Australian waters — with 14 crew at your disposal, a full industrial kitchen, six bedrooms and a party deck with a jacuzzi — and rumoured to having been booked for about $1m for New Year's Eve by a cashed-up overseas visitor keen to take in Sydney's famous fireworks.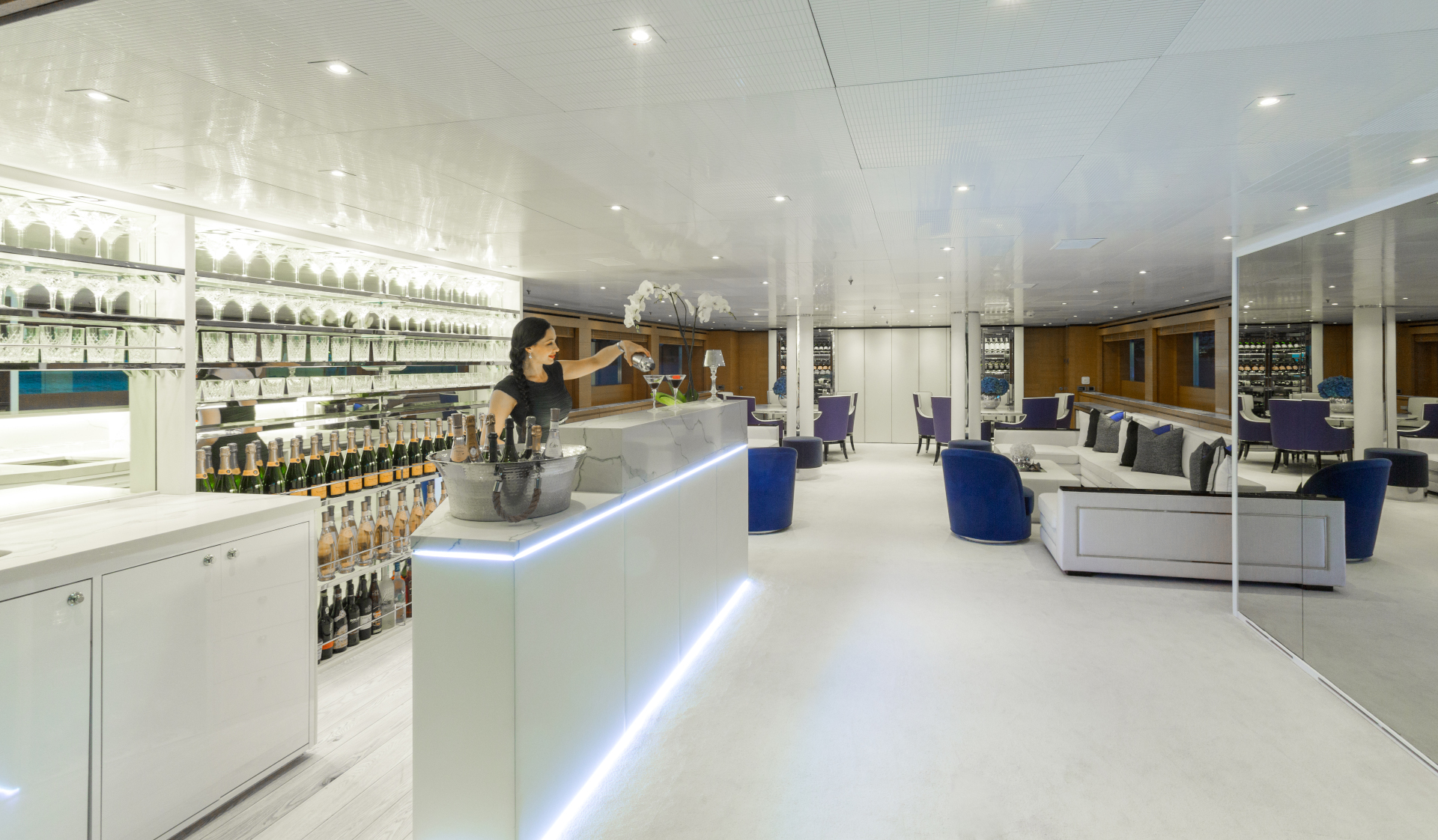 Ian Malouf, the man dubbed "Australia's richest garbo", has brought his 54m superyacht, Mischief, to Australia and put it to work, making it the largest commercial boat of its type in local ¬waters. "It is the best boat on the harbour," Mr Malouf said aboard Mischief on Monday. "What we are trying to do is bring the full seven-star experience you get in the Mediterranean to Australia. We think it is going to be very successful for us commercially, it is the biggest one here and the best."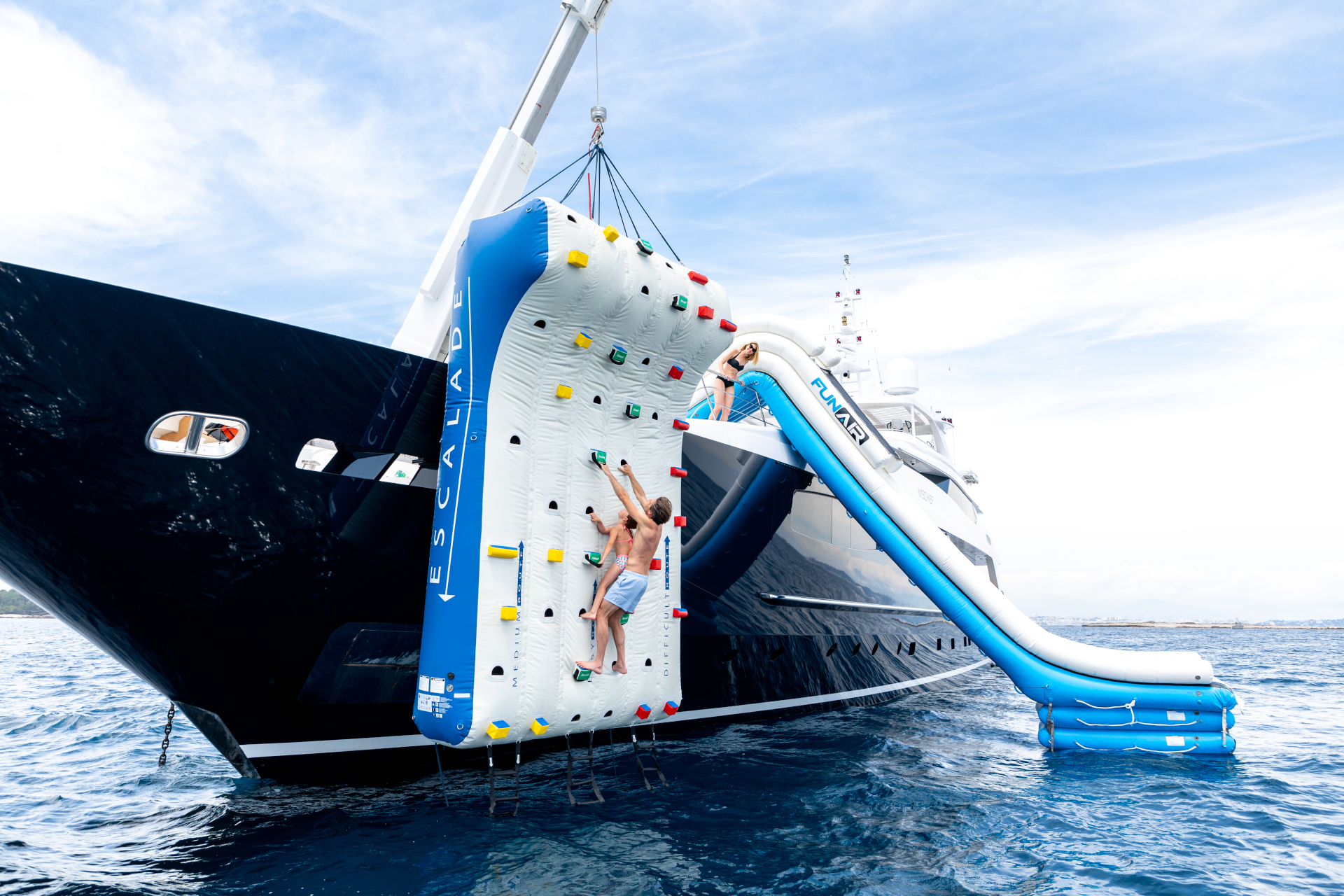 While other members of The List — Australia's Richest 250 have huge boats, like James Packer's $200m IJE, Frank Lowy's 81m Ilona or Lindsay Fox's 57.2m Volpini 2, Mr Malouf is unique in that he plans to keep Mischief in Australia. Just for kicks, Mr Malouf took his boat for a spin on Sunday night, wowing diners at Otto Ristorante as the boat backed up alongside the Woolloomooloo wharf. On Monday, he and his family set out for a pleasure cruise from Jones Bay wharf in Pyrmont, where Mischief dwarfs a boat kept by The Star casino nearby, around Sydney Harbour to show off his boat's wares.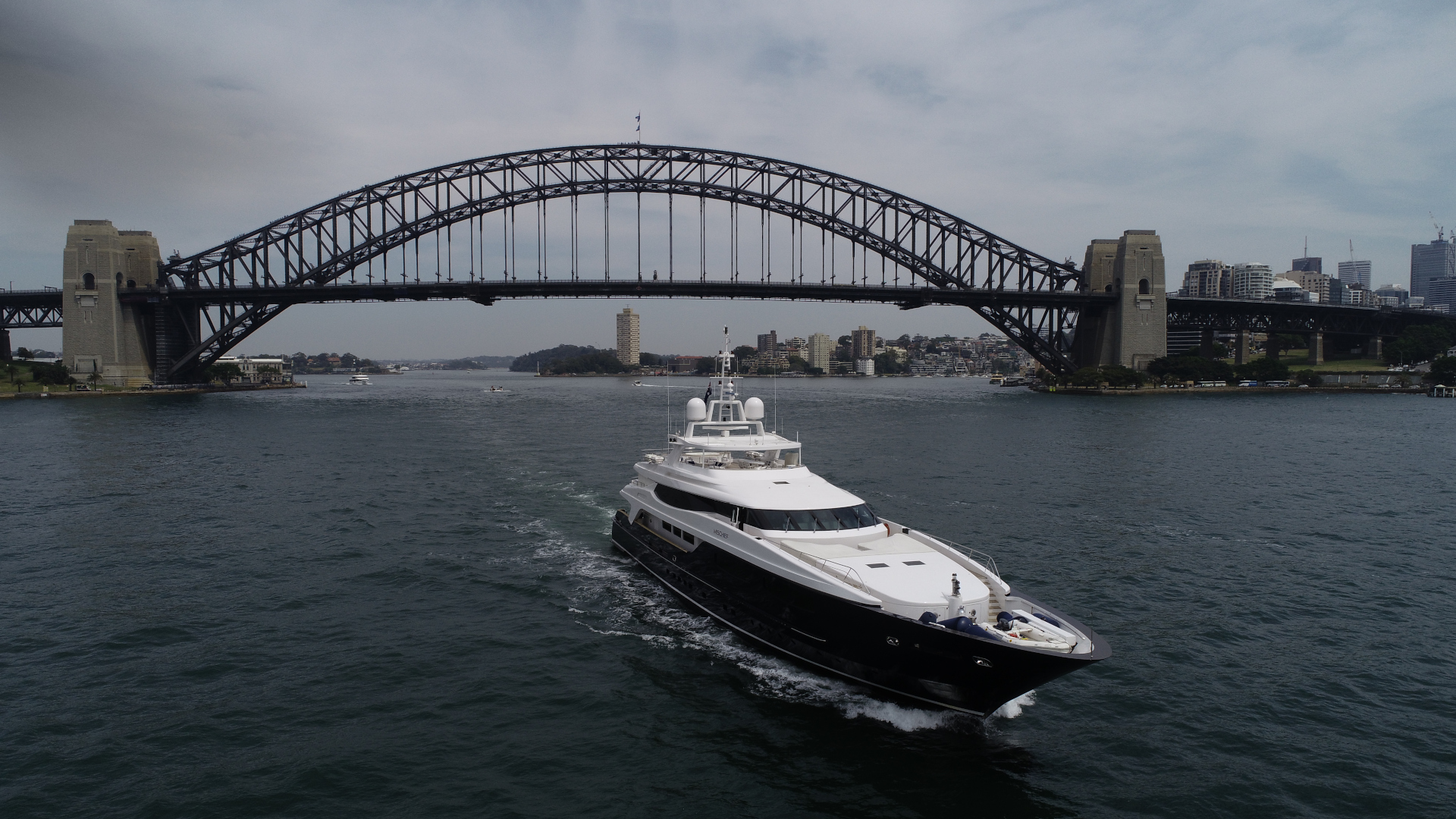 Clients who charter the yacht, such as Mr Packer, who rented it for two months in the European summer, can make use of its three decks, inflatable slide, jetski and clay pigeon shooting.
And although there's plenty of fun to be had on board, Mr Malouf has some serious business aims behind the vessel.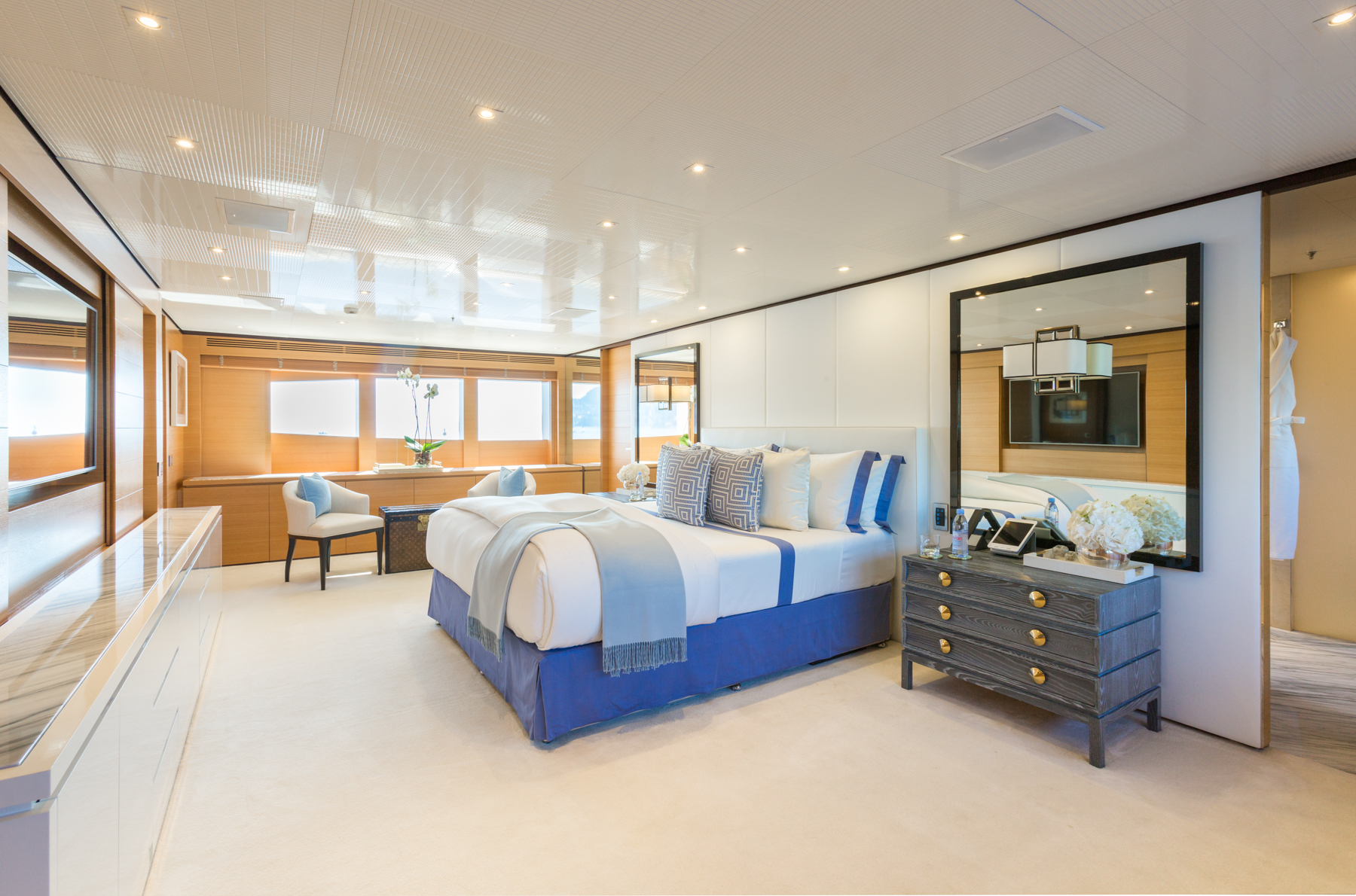 The boat forms the centrepiece of his Ahoy Club, the online luxury boat charter platform which Mr Malouf is concentrating on after selling his Dial-a-Dump to the ASX-listed Bingo Industries in a $577m cash-and-share deal earlier this year. Ahoy Club has disrupted the luxury charter market, charging cheaper-than-industry norm commissions to rent yachts on a platform that boasts more than 3500 vessels costing anything from $2000 to $2m a week.
Mr Malouf had got upset when trying to charter a luxury vessel only to feel he was getting ripped off by existing boat brokers. He then decided to establish Ahoy, run by his daughter Ellie, to disrupt the sector.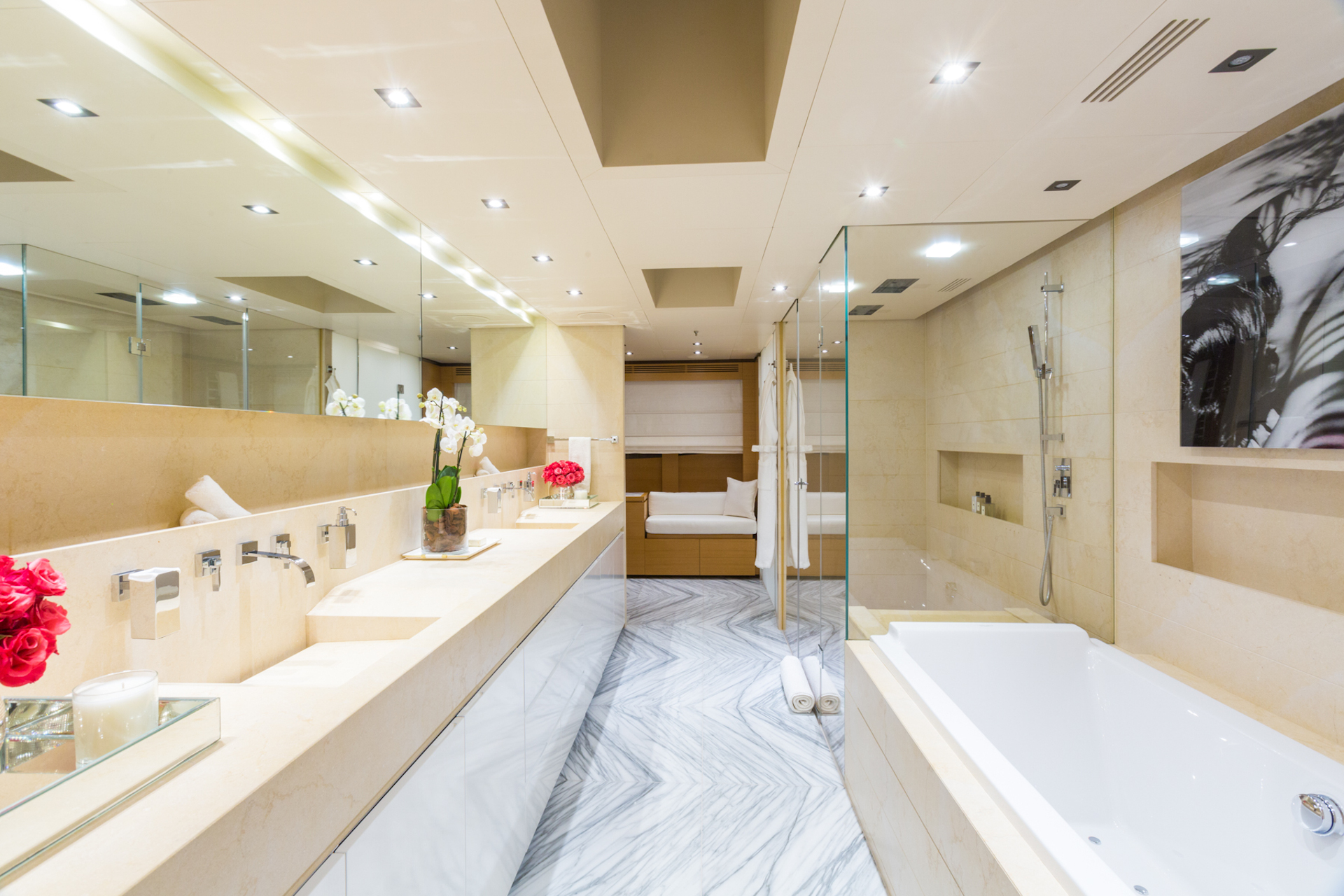 He is ramping up the business in Australia, where he will base Mischief, after upgrading in October when he shelled out $60m to buy the 72m Coral Ocean at the Monaco Yacht Show. After a refurbishment, Coral Ocean is expected to be ready to rent for at least $600,000 a week in time for the Mediterranean season kicking off in June.
Over there, Mr Malouf and his family like to make what he calls "the milk run" between St Tropez, Cannes for the film festival and Monaco for the grand prix on the French Riviera.
Mischief, though, will remain local, being based mostly in Sydney until next Easter. However, there is some interest in clients renting Mischief in Melbourne for the Australian Open tennis in January, before a stint in Fiji and then the Whitsundays. "This is the hot month though. It is better for business when the sun shines. You get people excited, you get a lot of last-minute bookings during the week, when the weather is good," Mr Malouf says.