Charter a Yacht for the 2020 Miami Super Bowl
Charter a Yacht for the 2020 Miami Super Bowl with Ahoy Club
Sail the sidelines with an Ahoy Club charter an experience the 2020 Super Bowl in Miami like never before.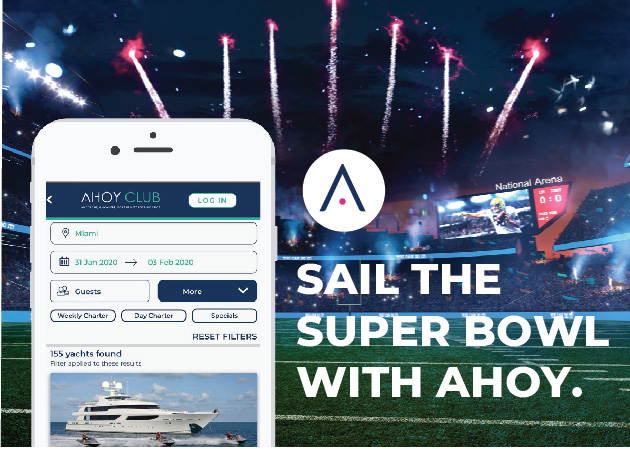 Ever dreamed of sailing the side lines of the Super Bowl? Well, now you can. It's the opportunity of a lifetime: chartering a yacht for the Super Bowl in Miami in February 2020 to experience it in the most exclusive way.Marking the NFL's 100th Season Anniversary, the 2020 Super Bowl in Miami will truly be a once-in-a-lifetime event best experienced by an Ahoy Club Charter.
There's never going to be a better time to charter a yacht in South Florida than for the Super Bowl in Miami. Taking place on February 2020, we suggest you plan ahead of the game and kick start your Super Bowl weekend by booking an Ahoy Club Charter! Whether you're after a weekly charter, weekend charter or a day out on a yacht, Ahoy Club guarantees to find you the best rates!
Arrive to the game in true Superyacht style by zipping over on the yachts tender! OR watch the game from the privacy of your Superyacht. You call the shots! With local Miami resorts and hotels packed during this period, chartering a private yacht during the 2020 Super Bowl is an absolute game-changer! Allowing for separation, safety and privacy through out the event, Ahoy Club will ensure you enjoy the game at ease. In addition to this, each Superyacht comes complete with a private chef, full crew service to all of your guests desires, a stack of on board amenities such as water toys, and transportation to-and-from the yacht throughout the busy game day period.
Fancy a dinner on deck? Or maybe a Super Bowl after party? Allow Ahoy Club's 24/7 concierge create a bespoke itinerary best suited to you! Ahoy Club has access to the world-wide fleet of Superyachts, so whether you desire a spa, pool, large TV screen or a cinema, or whether you require an onboard office, helipad or handicap access – Ahoy Clubs 24/7 Concierge Team will ensure they find the best boat to accommodate your needs.
HOSPITALITY
50m (164 ft) Westport
12 guests | 8 cabins | 12 crew
AHOY CLUB RATE US $177,273/ week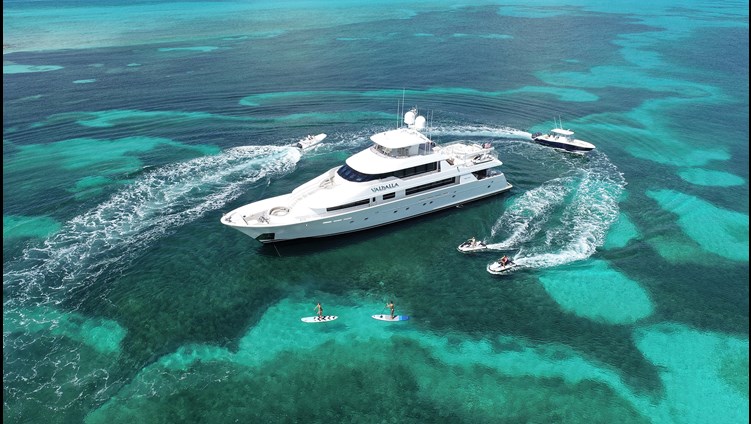 VALHALLA
39.92m (130 ft) Westport
10 guests | 5 cabins | 6 crew
AHOY CLUB RATE US $95,455/ week
OUR HERITAGE
34.1m (112 ft) Westport
8 guests | 4 cabins | 4 crew
AHOY CLUB RATE US $54,500/ week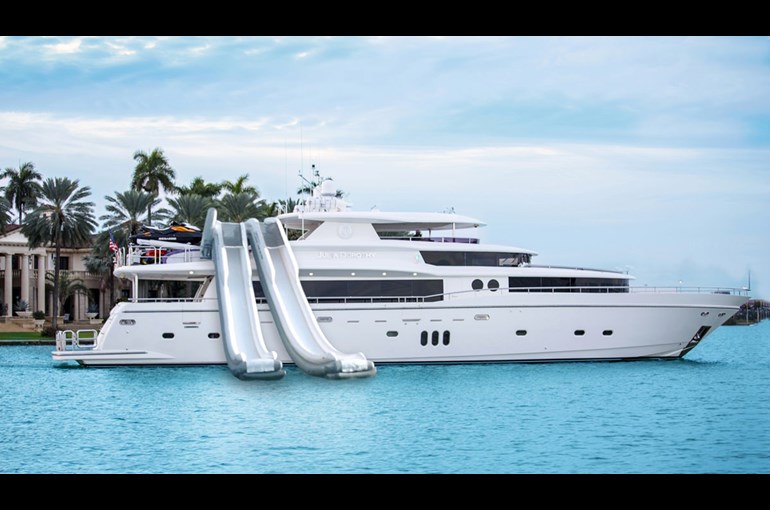 JULIA DOROTHY
32m (105 ft) Johnson Yacht
8 guests | 4 cabins | 4 crew
AHOY CLUB RATE US $50,909/ week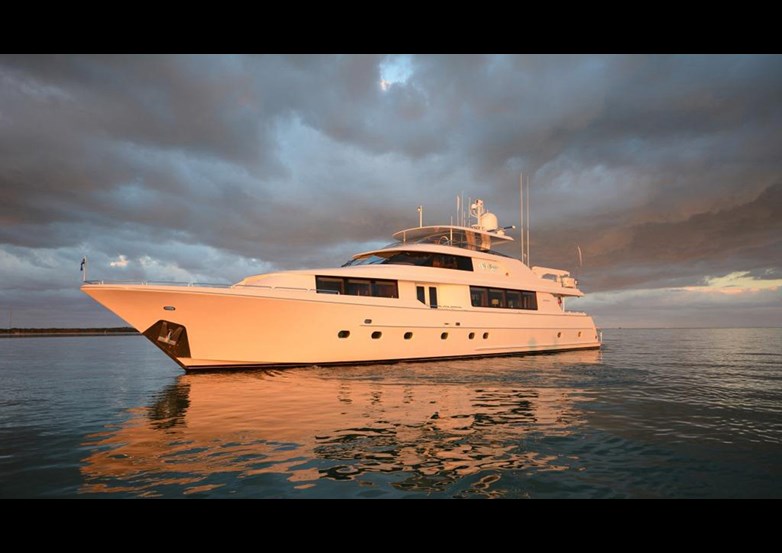 MY MAGGIE
34.14m (112 ft) Westport
8 guests | 4 cabins | 4 crew
AHOY CLUB RATE US $50,000/ week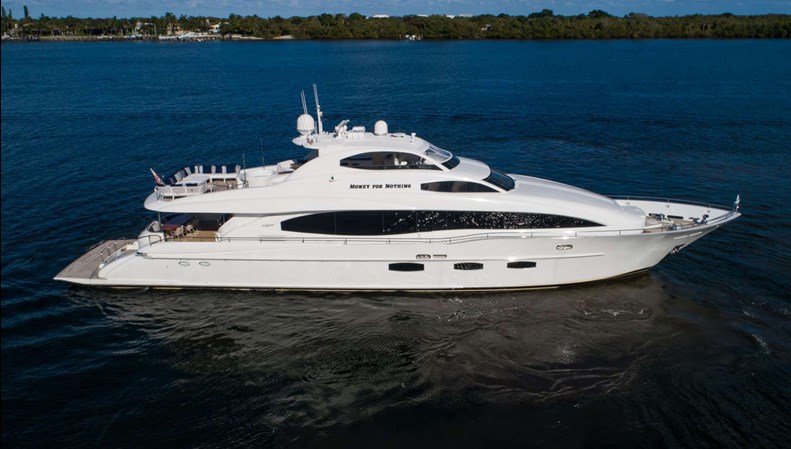 MONEY FOR NOTHING
35.4m (116 ft) Lazzara
8 guests | 4 cabins | 5 crew
AHOY CLUB RATE US $45,000/ week