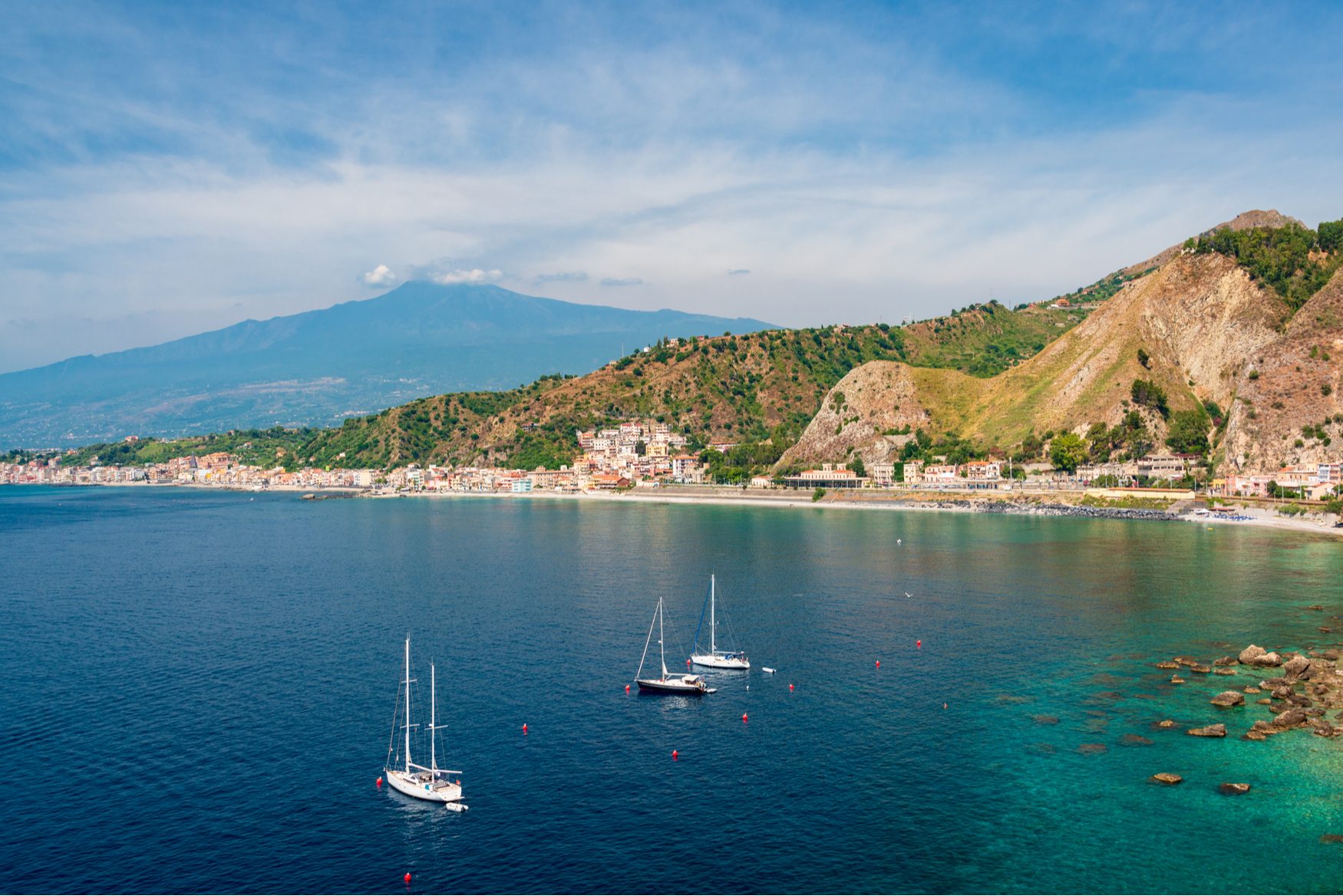 Enter The Jewel Of Sicily And Enjoy The Views
Known as the jewel of Sicily, perched 250 metres above the sea, Taormina is a picturesque destination with magical sunset views from every location. Whether on land or marvelling at its shores from afar, a yacht charter of Taormina shows this magical town from all its best angles.Looking out to Mount Etna, the Ionian Sea, and the town's magnificent, ancient Greco-Roman theatre, Teatro Antico di Taormina, the hilltops are a vantage point out toward the entire island. On a luxury yacht charter of Taormina, all the region's delights are within reach.
BEST TIME TO VISIT
Taormina enjoys a long tourist season, with yachts chartering its shores from April right through to October. This does mean the peak season is long. Spanning May to September, there is a steady stream of private yacht charters to Taormina. Bobbing on the turquoise waters, yachts anchor in the marina and around the town's spectacular beaches.

During this high season, the sun is warm. Restaurants are busy. Beautiful people are in abundance, and planning ahead will be required. Never fear. Your Ahoy Customer Experience Manager can help with this.

April and October are still cool in temperature but truly beautiful in the sun with the crisp breeze in the air. Temperatures during these months are in the teens. Sunbathing and swimming may not be the main feature of the itinerary, but Taormina's shores are welcoming this time of year. There is plenty to see, do and eat no matter when you visit.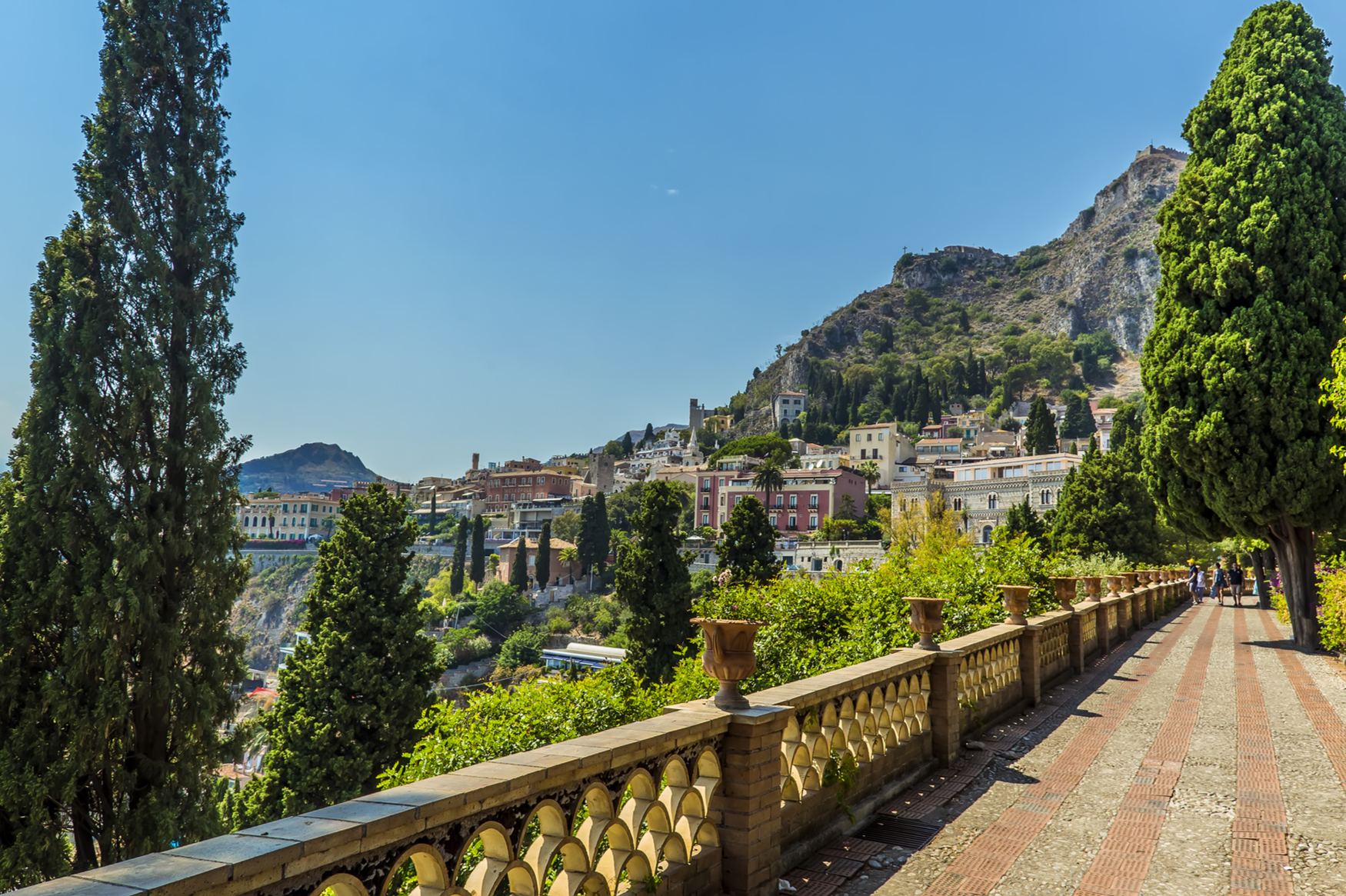 Activities & Experiences
Perfect for hikers, diners, beachgoers and history lovers, Taormina has something to please everyone.
View Taormina From The Sky
Connecting the historic centre of Taormina to the beach of Mazzarò, the town's famous cable car is a must for any visitors to this area.
From the cable car, you can see out across the sea to the Ionian Islands and get a perfect view of the region you will soon explore on your boat charter of Taormina. From Mazzarò, the beach of Isola Bella is just 500m.

Insider tip: Buy your return ticket while you buy the original to save time in queues as you wish you come back
Castelmola
Considered one of the most beautiful villages in Italy, Castelmola is the region of Taormina hosting the Teatro Antico di Taormina and many quaint piazzas and narrow paths.
Pastel-hued buildings are spread throughout this village, perched high on the hilltops where you can take in unparalleled views.
Indulge in Taorminan Cuisine
Sicily is known for its outstanding cuisine. It's hard to take a wrong step on its shores. If we have to offer a few must-tries while in Taormina, however, they are:
Otto Geleng: Michelin star restaurant perched on a terrace with just eight tables overlooking the sea, serving up the finest morsels in Taormina. Bookings are essential due to their limited seats.
La Capinera: Michelin star restaurant run by Chef Pietro D'Agostino serving locally sourced produce and catch of the day seafood in a Michelin quality interpretation of traditional Sicilian cuisine.
Teatro Antico di Taormina
Still in use today, the Teatro Antico di Taormina is a Greco-Roman open-air theatre that is magnificently beautiful. From the upper seats of the theatre, you can see out over the cliff to the water.
Whether there is a show or not, Teatro Antico di Taormina is an attraction all on its own.
Go for the views, the history and the overwhelming sense of magnitude this sprawling structure emanates.
Tender To Isola Bella
Isola Bella is a small island close to Taormina, boasting a nature reserve that is connected to the beach by a narrow stretch of sand. This is the perfect place to pull out the water toys.
Give the jetski a spin on the crystal blue waters. Snorkel near the shoreline to watch the landscape below, or simply float atop the sea and soak in the sun.
What To Expect When Booking A Yacht Charter In Taormina With Ahoy Club
Booking a Taormina yacht charter is smooth and convenient with Ahoy Club and our innovative online technology. We understand the value of hands-on service and first-class booking technology to harmonise the booking process. Online you are seamlessly guided to uncover the best-suited boats for your charter of Taormina. Our vanguard platform takes you from search to selection and booking in just a few minutes, with full confidence that you've selected the charter to meet your unique needs.
In person, you are connected with your very own Customer Experience Manager, who helps with the finer details of your itinerary. Recommendations, bookings, and liaises between you and your captain all fall under the remit of your CEM, who is at the ready at all times to make your yachting experience a dream turned reality.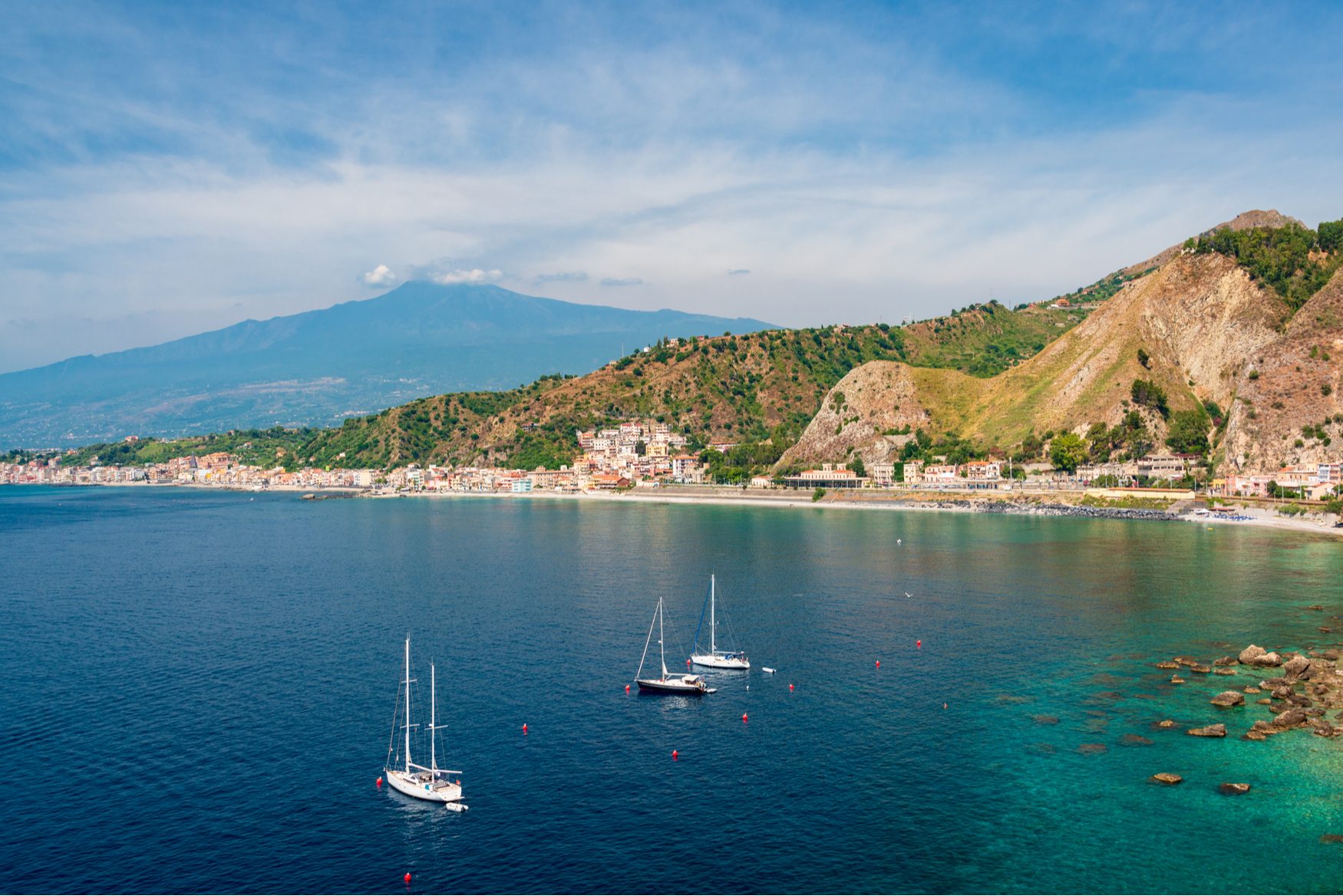 Yachts in this region
View more Top Destinations