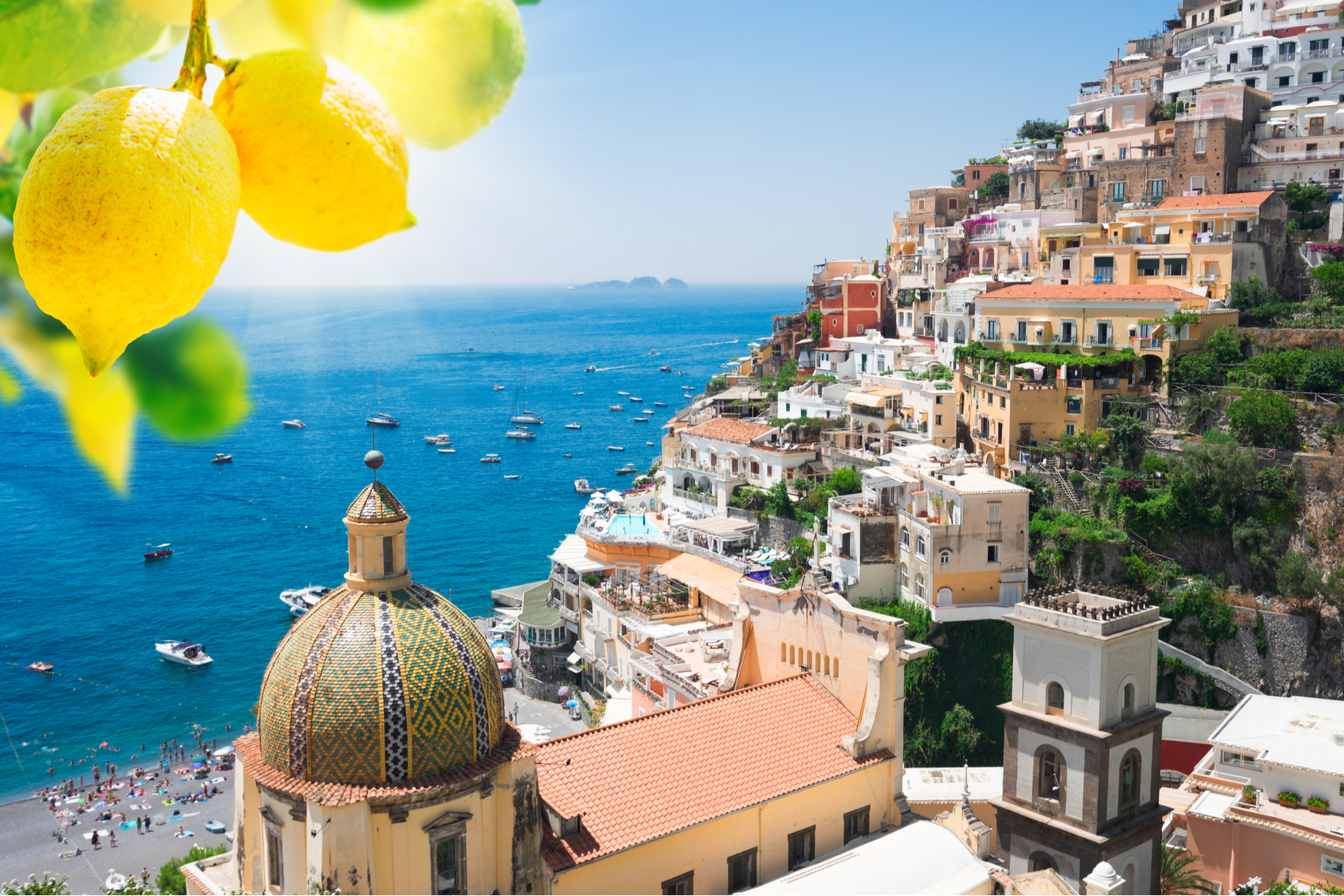 The Amalfi Coast Jewel
Positano is often billed as the Jewel of the Amalfi Coast. The picturesque town juts out of the sea, its cliffside houses defying nature, providing a spectacular facade to greet guests as they tender toward her shores. There is no doubt that this jewel shines brightest from the water. There is no other way to fully absorb the beauty of this land than a yacht charter of Positano. This is a view you want to take in from all angles.

Once on shore, Positano's reveals diverse and fascinating layers. Sip limoncello, where it's famously produced, wander iconic gardens perched high above the sea, marvel at the villages winding up the mountain and delight in delicacies unique to the region.
BEST TIME TO VISIT
Warm summer-like months stretch long in Positano. From April all the way through to October, private yacht charters of Positano pull into the port and disembark to enjoy the local attractions.

Naturally, the early spring and late fall are not quite the hot European summer. April ranges from 13 - 16°C. The adventures here at this time are aesthetic and culinary more than water and sun-seeking. The same goes for October, which sits between 16 - 19°C.

The Positano yacht charter season is at its peak from May through to September, with temperatures of 20 – 30°C depending on the month. During this time, you can expect the port to be bustling, the bars to be packed, and the atmosphere to come alive.

Activities & Experiences
On a luxury yacht charter of Positano, we recommend uncovering its beauty layer by layer. Gliding toward the town, take a seat on the deck and take your time to tender slowly toward this majestic cliffside marvel. Watch how the houses gradually blend with the mountains and visually take in the landscape which you will soon explore. Once on land, there is plenty to see and do.
Where To Dine
No doubt your boat charter Positano will have helped you work up an appetite. You will want to ensure you save room to indulge when arriving, as the region is not short on culinary delights.
La Sponda offers a view like no other, as though you're sitting within the cliffside, peeking out at the water below. Not to mention, their food is to die for. Seafood is their speciality. Fresh from the Tyrrhenian.
If you arrive mid-afternoon, you may want a pre-dinner cocktail, and Franco's Bar is just the place. Franco's is a popular venue, so you will want to arrive before 5:30 pm to secure yourself the best seat in the house and avoid a queue. After Franco's, close by Next2 is the perfect spot for dinner.
Daytime dining and lounging are done best at Treville Beach Club at Laurito Bay, best accessed by your charter of Positano. Make a day of it dipping in the crystal clear waters before setting yourself up on shore to lounge in the sun.
Finally, if you're a Michelin star restaurant enthusiast like us, you will want to book a table at the exclusive Il San Pietro de Positano.
What To See
Before you visit Il San Pietro's Michelin star restaurant, you should book a tour of the stunning Il San Pietro gardens.
Tender to La Sirenuse, walk up the steps and follow the road into Positano town. While here, visit the church of Santa Maria Assunta, built in the 1920s. Stop at one of the many corner cafes for espresso or Positano's famous limoncello.
Watch the sunset at Positano's most popular beach, Positano Spiaggia, and then head on over to Music on the Rocks to party the night away.
What To Expect When Booking A Yacht Charter In Positano With Ahoy Club
Ahoy Club is the leading online booking platform for a charter in Positano and across the world. Our solution blends online innovation with irreplaceable first-hand expertise.
Online, our technologically advanced experience builder quickly identifies our unique desires by asking a series of questions. If you don't think you know what you're after, this same solution helps to inform you of your options and provide options based on what you have picked. Identifying the vessel of your dreams is just a few clicks away.
Once the booking has been made, it's over to our Customer Experience Managers. Every yacht charter booking is paired with a Customer Experience Manager to liaise between you and your captain. Whether you have a list of desires or you need help building your itinerary from scratch, your CEM has first-hand location-specific insights to help plan an unforgettable adventure.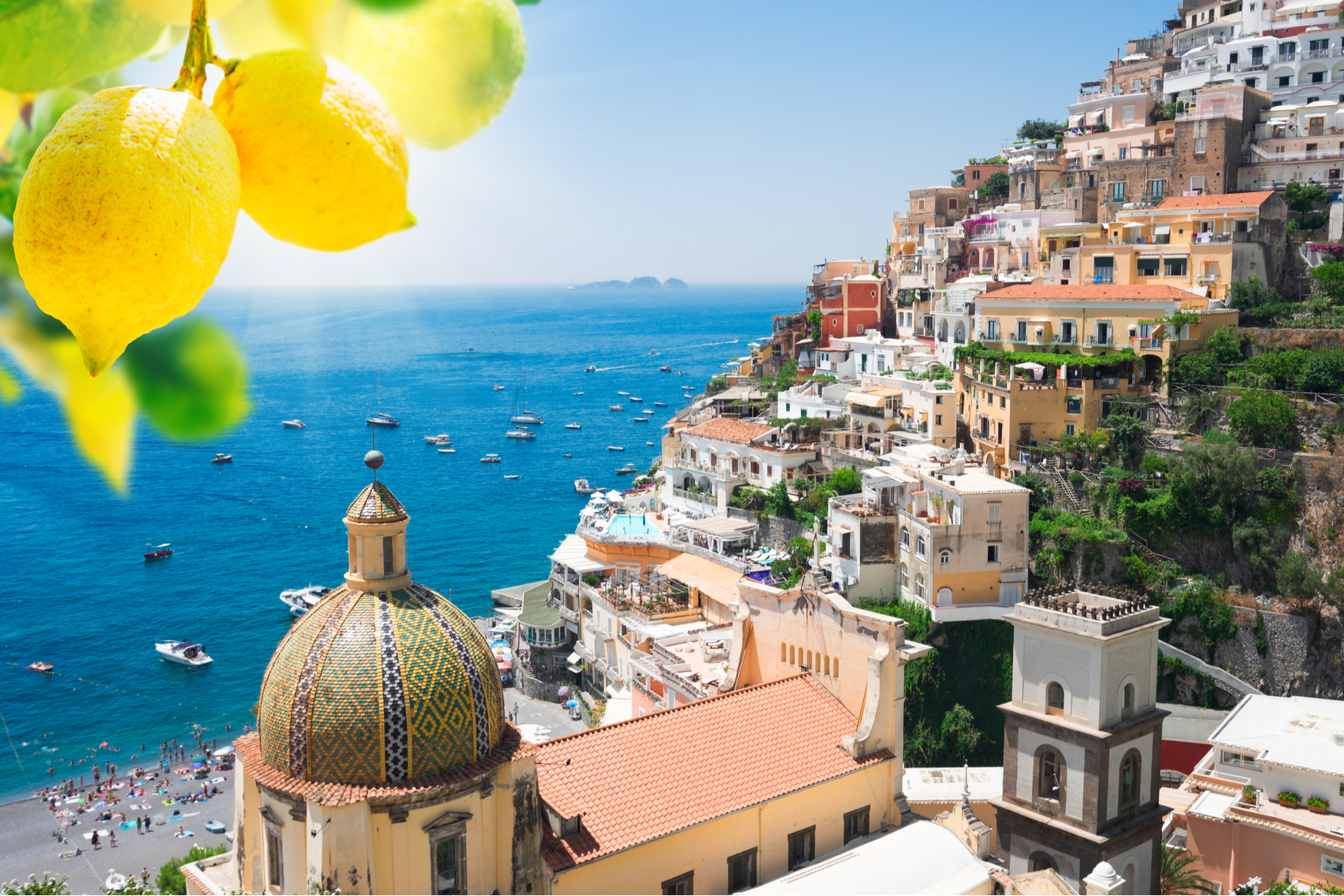 Yachts in this region
View more Top Destinations