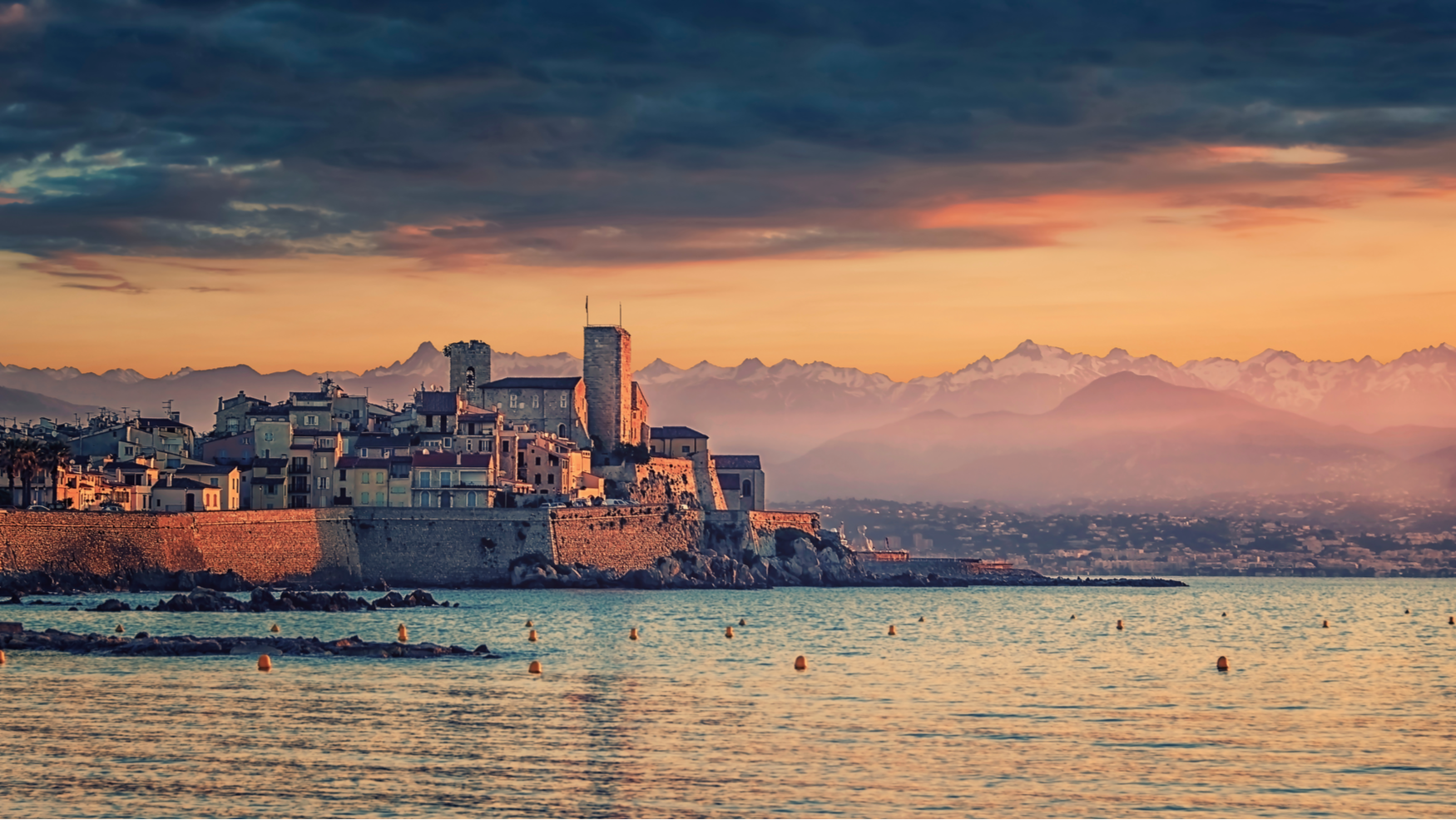 Architecture, Michelin-star Dining And Pure Luxury
Extending out along the peninsula between Nice and Cannes, the coastal city of Antibes lures visitors to the French Riviera with its ancient Roman architecture, Michelin-star restaurants and exclusive waterfront terraces.Dip in the turquoise waters of one of the 48 beaches between Antibes and Juan les Pins, marvel at the 16th-century ramparts enclosing the town and visit the Musée Picasso or one of many others.Whether you enjoy lazy sunset cocktails or dancing until dawn, a yacht charter of Antibes blends the best of both worlds, perfect for luxury travellers of all exquisite tastes.
BEST TIME TO VISIT
Antibes enjoys the long summer sun from May to September, but the peak is June to August, when you can expect the ports to be full of luxury superyachts, travelling here from all over the world.

The peak months in Antibes are busy. Restaurants require bookings, and the streets will be abuzz with people. The ambience is electric, and there is much to see and do.

With your private yacht charter of Antibes, you have the luxury of avoiding some of the crowds – swapping the busy beaches for your deck while still dipping your toes in the same pristine waters. But if you prefer a calmer tender along this part of the French Riviera, the shoulder months of May and September will offer a little extra peace.

Activities & Experiences
During your luxury yacht charter of Antibes, bookings and a planned itinerary are recommended. There is quite a bit to get through.
Visit Musée Picasso
Once Pablo Picasso's art studio, the Grimaldi Castle in Antibes is now home to the work produced by the artist during his residence there.
The collection of paintings, drawings, statues, and ceramics is exclusively owned by the Museum, unable to be seen anywhere else.
Watch The World's Best Jazz
Every summer in July, Antibes hosts the Jazz à Juan music festival, which began in the 60s and has toured the world ever since. Jazz à Juan attracts the world's best voices in Jazz and showcases them with daily live events running for its two-week duration.
Not to be missed by lovers of Jazz or live music.
Wander the Old Town Streets
Wander the ancient streets of Antibes Old Town, where quaint pastel buildings meet Roman-built brick structures dating back to the 16th-century. See the Antibes Cathedral and do not miss a meal at Le Michelangelo.
Before you go, well in advance, you will need to book a table for this exclusive restaurant, frequented by stars and celebrities for decades, serving Provençal-influenced Italian cuisine that never fails to delight.
Enjoy Michelin-Star Dining
There is no shortage of Michelin-star restaurants to enjoy in Antibes. But if we have to narrow it down to just a few, we would recommend:
Eden Roc or Louroc at Hôtel du Cap-Eden-Roc
Le Figuier de Saint-Esprit
La Passagère at Hôtel Belles Rives

Insider tip: Before you leave Hôtel Belles Rives, you may want to stop by Piano Bar Fitzgerald for a devilishly divine nightcap or cocktail.
Dip in the Turquoise Waters
Take your Antibes yacht charter to one of the many stunning beaches and crystal clear waters.
Plage de la Gravette is a gorgeous sandy beach next to the Old Town's medieval ramparts, offering a spectacular contrast between the sea and the ancient city.
Cap d'Antibes is a perfect place to anchor your Antibes yacht charter, swim in the spectacular sea and admire the many resorts and mansions dotted along the cape. While here, hikers may want to wander up to the Cap d'Antibes lighthouse for a vantage point that stretches across the Riviera.
What To Expect When Booking A Yacht Charter In Antibes With Ahoy Club
Ahoy Club is the leading digital booking platform for boat charters in Antibes and around the world. We offer more than 4000 vessels and make selecting them smoother than ever before.
Through our world-class technology, the Ahoy Club platform filters down your perfect charter for Antibes with just a few questions and leads you to the vessel that meets your every need. Through this thorough but efficient and fast process, your ideal charter booking is found in moments, ready to book and work out the finer details.
Once your boat charter has been booked, we connect you with your own personal Customer Experience Manager, an expert on the French Riviera region, to help you build an individualized itinerary for the journey of your dreams. Your Customer Experience Manager can help you secure restaurant reservations, offer insider tips on where to go and what to do, and liaise with your captain to ensure every last detail is defined. All that's left for you is to relax.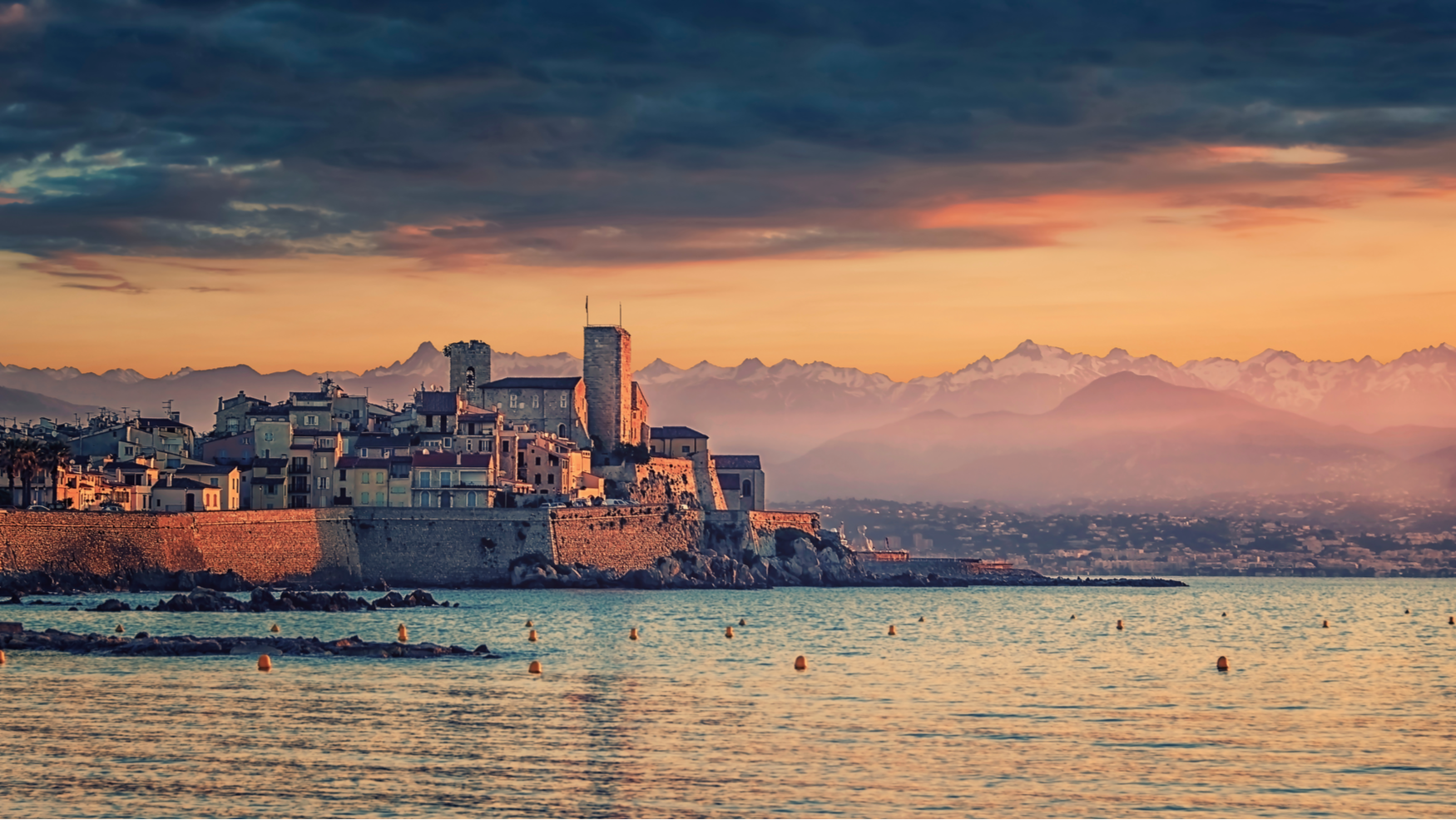 Yachts in this region
View more Top Destinations