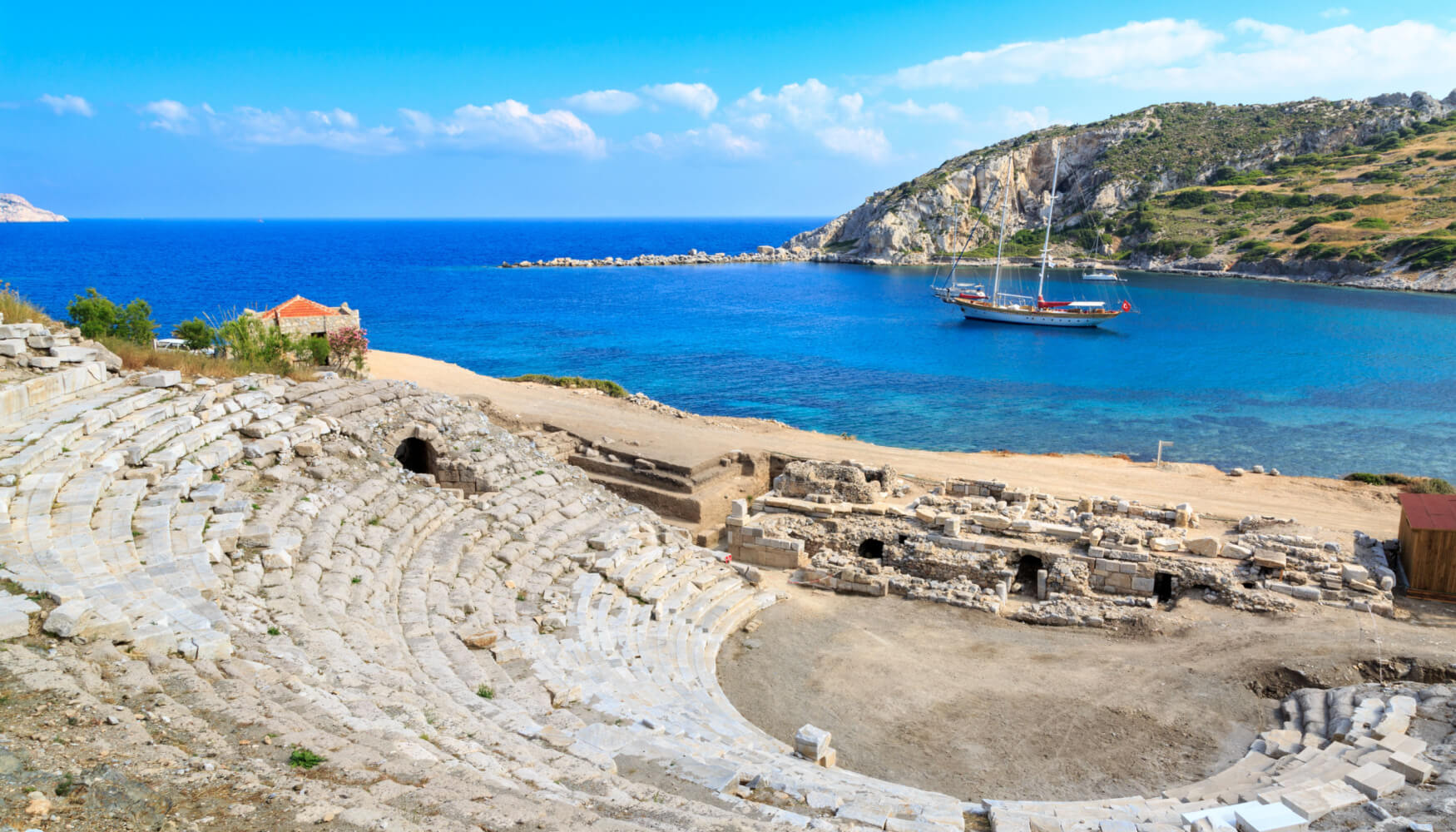 Unspoilt beauty on the shimmering Datca peninsula
Where the Agean and Mediterranean Seas collide, there is a landscape so beautiful that the ancient Greeks believed it to be created by Zeus himself. Welcome to Dacta. Thanks to its poor road access, this city remains largely untouched by the masses. Experience its pristine beauty with a luxurious yacht charter in Datca today.
BEST TIME TO VISIT
With deliciously warm days and balmy nights, summertime in Datca is a vacationers dream. The months of June, July and August provide daily highs in the low 30°Cs, and nights which rarely drop below 20°C. Sea temperatures this time of year are cool but welcoming, perfect for a midday (or midnight) dip from your private deck.

The shoulder months of May, September and October generally still experience highs around 20°C, which feels quite pleasant for sightseeing thanks to the local humidity. April can be a little rainy, so it's recommended to schedule your yacht charter in Datca for warmer months.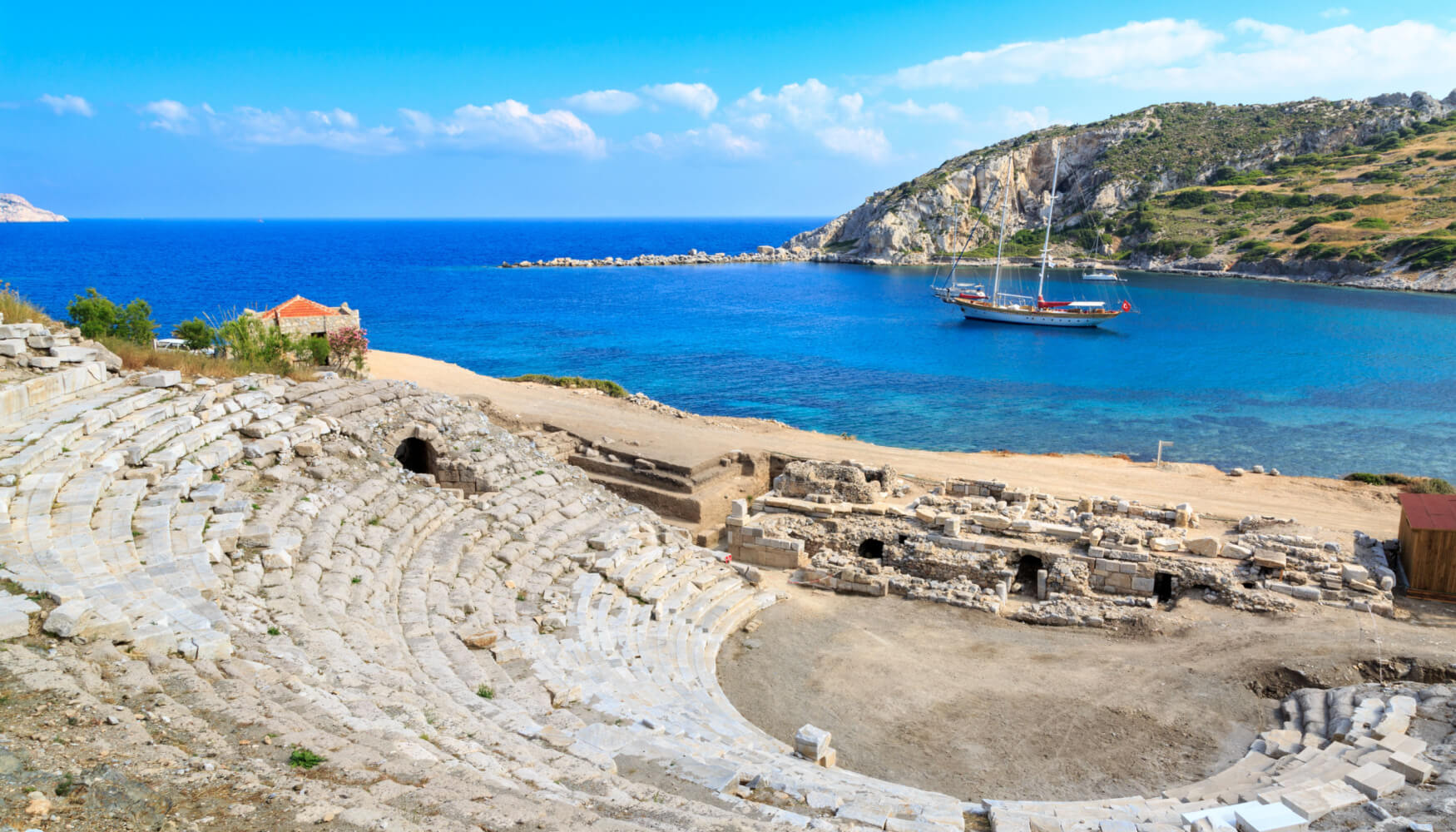 Activities & Experiences
Spend your days sunbaking on your private deck, sailing the picturesque Datca peninsula and simply enjoying the high life with an attentive, experienced yacht crew. When it's time to explore beyond the boundaries of your floating home away from home, there are a plethora of must-do activities available.
Consider a day trip to the ancient city of Knidos where you can find the ruins of temples, theatres and more. Less than an hour by boat is the Greek island of Symi. This walkable island is home to beautiful homes and streets you could explore for days. Only accessible by boat, the secluded bay of Domuzbuku is one of the peninsula's best hidden gems for a day of sunbaking. Without a doubt though, one of the greatest reasons to visit Datca is the dining.
Where to eat
For the best dining options on the peninsula, head to D Maris bay. This newly built, luxury resort has a restaurant for every taste and budget. For an authentic Greek dining experience, stop by Manos. This inviting beachfront taverna has one of the liveliest vibes on the peninsula. Enjoy freshly baked bread and mouth watering seafood before partaking in some traditional Greek plate breaking.
Craving a prime cut of steak? The carnivores in your party simply must visit Nusr'et. With a menu created by Nusret Gokce (aka Salt Bae himself), diners are served the cut of their choosing tableside. Combining traditional steakhouse culture with ceremonial flair, guests can feast upon simple beef dishes and decadent, gold-wrapped signature dishes.
For authentic Japanese cuisine that is far from traditional, ask us about getting a reservation at Zuma. Enjoy sweeping panoramic bay views outside, and a fascinating open kitchen inside where you can see talented chefs create bold sushi masterpieces. Try the signature black cod steeped in sweet miso and wrapped in a hoba leaf.
For a satisfying meal at any time of day, head over to D Maris Kitchen for a delicious mix of Turkish, Italian and international cuisine with impeccable service. By day, enjoy an extensive breakfast menu before a morning of sailing, or stop by for a casual burger at lunch. By night, experience Italian fine dining at its best when this kitchen transforms into the high end La Notte restaurant.
For uncompromising and unapologetic indulgence, La Guerite is the place to be. 360° views of the sparkling sea are complemented by luxurious white daybeds and seemingly endless champagne. Live beats create an atmosphere beloved by VIPs, talented mixologists work their magic on signature cocktails, and the attentive staff ensure your every whim is catered to. Fresh seafood, delicious Mediterranean dishes and light tapas are sure to suit every taste. We recommend the lobster linguine and truffle fries.
What to expect when booking a yacht charter in Datca with Ahoy Club
The only global brokerage to be recognised by luxury travel advisors Virtuoso and Traveller, the team at Ahoy Club have decades of experience in all aspects of yacht management. Our innovative booking platform has been thoughtfully engineered to take all the stress out of booking your luxury yacht charter in Datca.
Our cutting edge experience builder technology allows you to choose the perfect yacht, catamaran or gulet from our global network of 4,000 professionally crewed vessels. Ensure you visit during the best time of year by using our seasonal calendar, and allow our concierge team to make sure you have reservations at the hottest places to eat, drink and party.
After booking online with ease, you'll be connected with your personal customer experience manager who will work to coordinate all the details for you, leaving you free to plan your dream itinerary. Become an Ahoy Club member today and enjoy savings of up to 30% on any superyacht charter.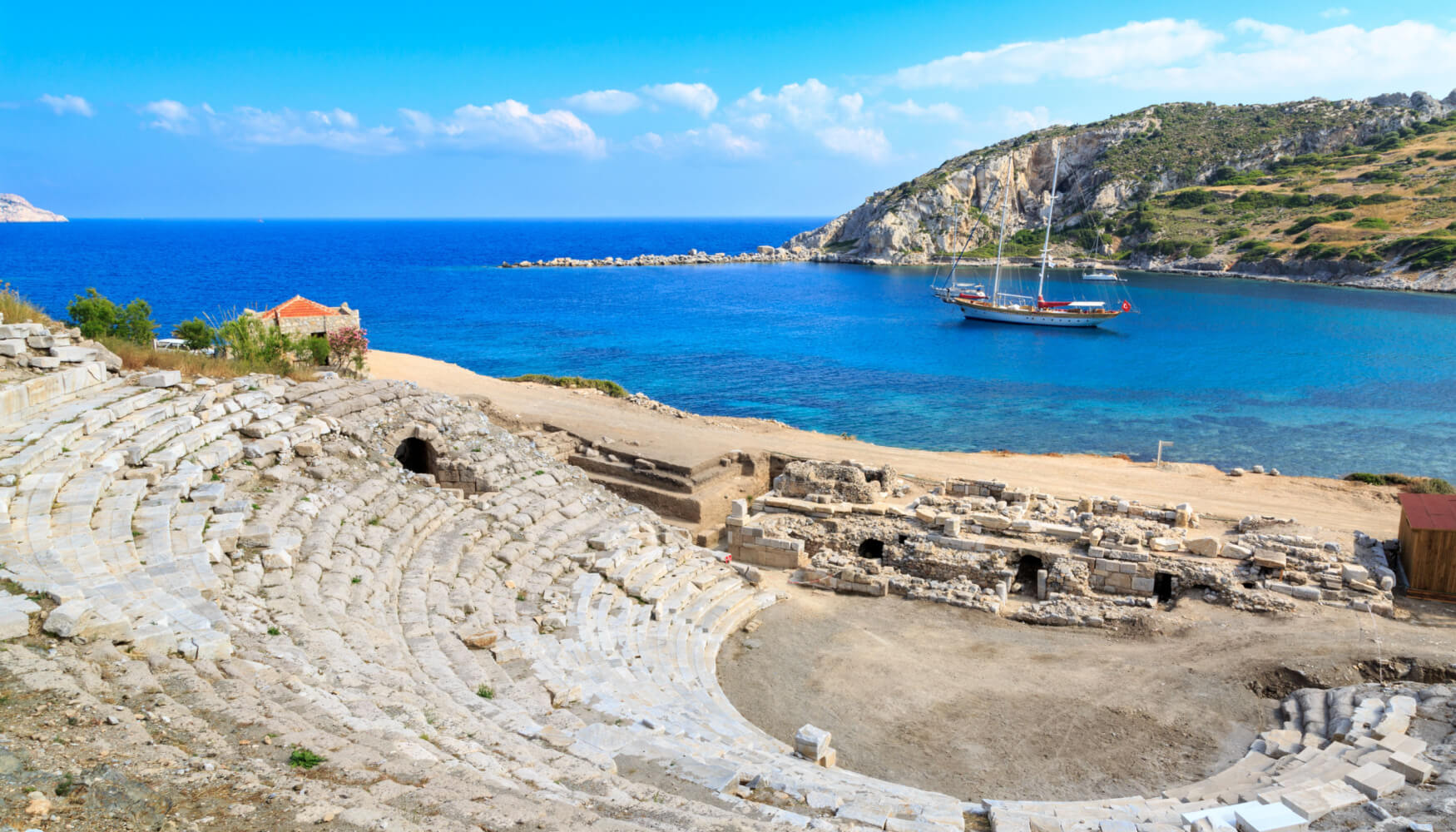 Yachts in this region
View more Top Destinations