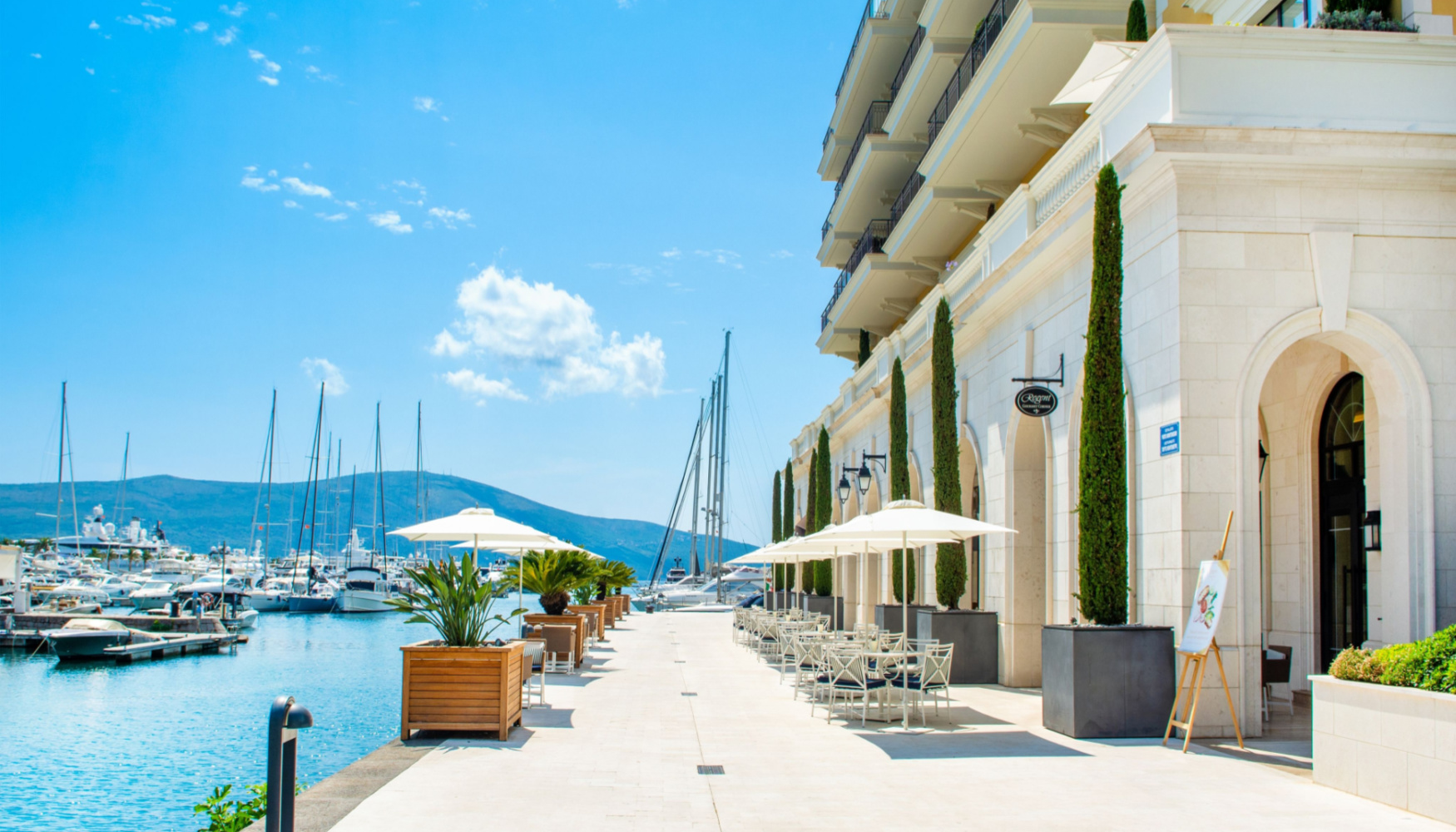 With a kilometres-long awe-inspiring coastline of azure waters, Montenegro is quickly becoming the Sorrento of the East, and Tivat is one of its key highlights. This beautiful port town offers yacht travellers stunning seaside views, a wealth of activities and attractions to explore, and a relaxed Mediterranean atmosphere. Explore the town's charming streets and squares, relax on the beach or take part in a range of water sports. Then, in the evening, take your yacht charter in Tivat to anchor at one of the finest seafood restaurants Montenegro has to offer.
BEST TIME TO VISIT
The mid-year climate is perfect for a luxury yacht charter in Tivat, with long sunny days and warm weather from May to October. The water temperature also remains pleasant for swimming well into the autumn months.

The busiest yacht charter season falls between July and August, so if you're looking to avoid the crowds, it's worth considering a trip in May, early June, or September and October.

During the summer months, the town comes to life, hosting cultural and annual events, including music festivals, art exhibitions and theatre performances.

While booking a private yacht charter in Tivat, we recommend you check out the annual 'yacht regatta', which comes to Tivat every August, attracting yacht enthusiasts from all over the world.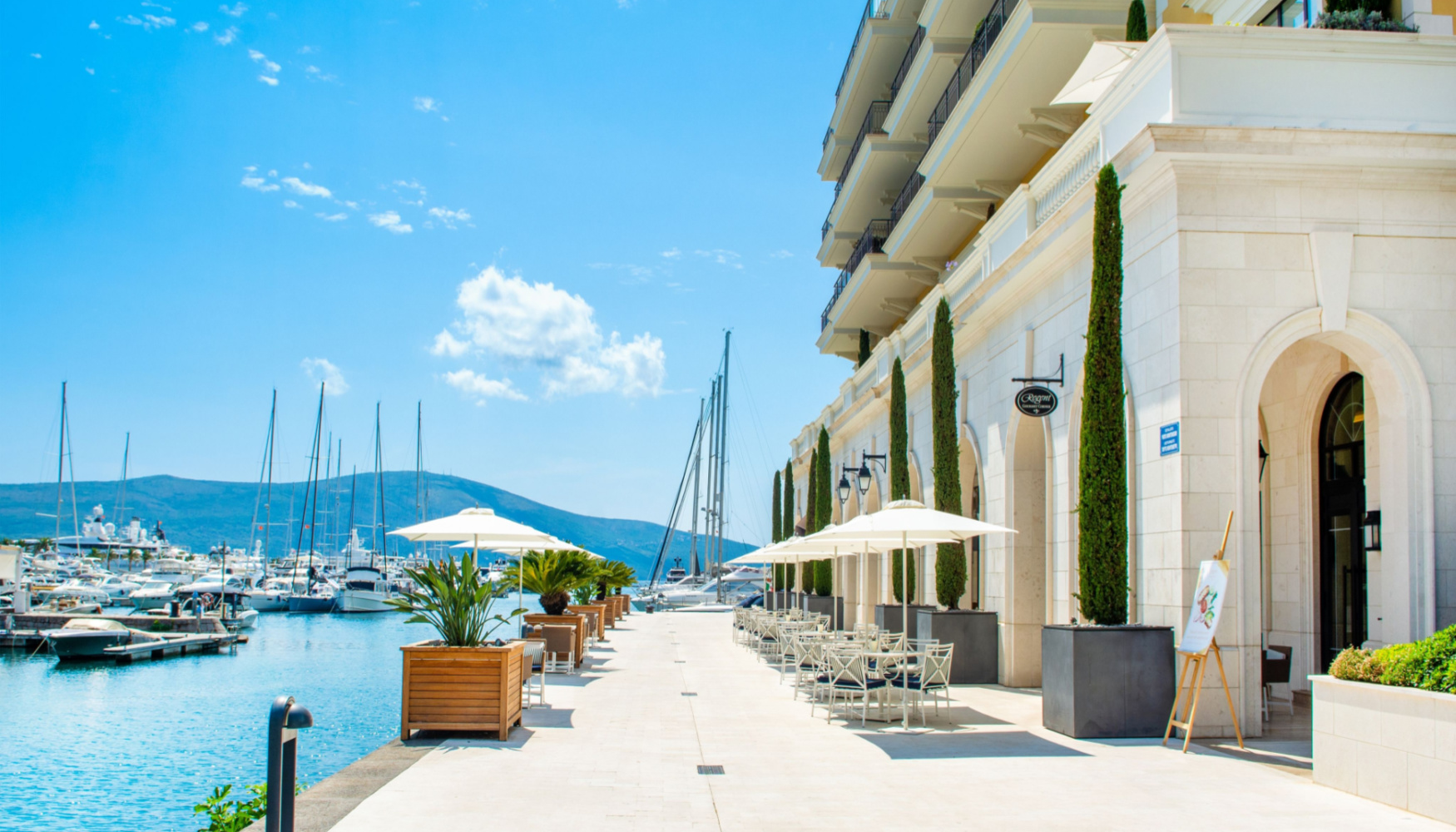 Activities & Experiences
Tivat by yacht charter is the perfect way to explore the stunning seaside town and its surrounding areas. Both on land and by the coastline, there are so many places to see and things to do. These are our favourites:
Visit the waterfront Milović Winery
The Milović Winery is a beautiful spot overlooking the yacht-filled harbour of Tivat. The family-run business produces top-quality Montenegrin red and white wines, which you can taste and purchase at the on-site shop.
Feast with locals at Pescaria Dekaderon
Pescaria Dekaderon is a local favourite and one of the best seafood restaurants in Montenegro. It's also waterfront, offering stunning views of the harbour while dining on delicious fresh cuisine. Insider tip: Although Pescaria Dekaderon is famed for its seafood, we recommend you also try the traditional ćevapi (grilled minced meat).
Cruise past the coastal town of Herceg Novi
Head north by yacht from Tivat, and you'll come to the beautiful coastal town of Herceg Novi. This is a must-see spot on your yacht charter itinerary, with its medieval walls, Ottoman architecture and Venetian influence.
Discover the Bay of Kotor
One of the highlights of yacht chartering in Montenegro is exploring the Bay of Kotor. This large body of water is surrounded by towering mountains, making for a truly breathtaking sight.
Kayak in Plava špilja (The Blue Cave)
Just off the coast of Herceg Novi is the Blue Cave, an underwater cave accessible only by kayak. The cave gets its name from the stunning blue light that filters through the water, creating a magical atmosphere.
Anchor at Bigova Bay
Another popular spot for yacht charters in Montenegro is Bigova Bay. This secluded little cove is the perfect place to relax and enjoy the incredible views.
Anchor at Pržno Beach
For a more lively atmosphere, head to Pržno Beach. This is the busiest and most popular beach in Tivat, where you can sunbathe, swim and enjoy a range of water sports.
Wander the Old Town
Tivat's Old Town is the perfect place to explore on foot, with its winding streets, picturesque squares and pretty churches. There are also plenty of shops, cafes and restaurants to enjoy.
Visit Porto Montenegro
Porto Montenegro is a world-class yacht marina and luxury lifestyle destination. Located just minutes from Tivat by yacht, it's the perfect place to enjoy some Retail Therapy or celebrity spotting.
What to expect when booking a yacht charter in Tivat with Ahoy Club
Booking a yacht charter in Tivat is made smooth and simple with Ahoy Club, thanks to our blend of first-class technology and world-renowned customer service.
Online, our booking platform is market-leading. This is thanks to our innovative technology that helps travellers easily identify what they want from their boat charter to Tivat. Following a series of expertly designed questions, our tool quickly understands your unique wants and needs and pairs you exclusively with the boats that match those requirements.
With your ideal charter vessel found, bookings are then made in just a few clicks through our seamless platform.
Then it's over to your personal Customer Experience Manager to make your yachting dreams a reality. Whatever you want, your CEM can help to bring it to life. Whether you have an itinerary in mind or you need assistance discovering all the possibilities available to you in Tivat, your CEM is there. They act as a liaison between you and your captain to ensure all stops and activities are locked in, and you're free to sit back and enjoy.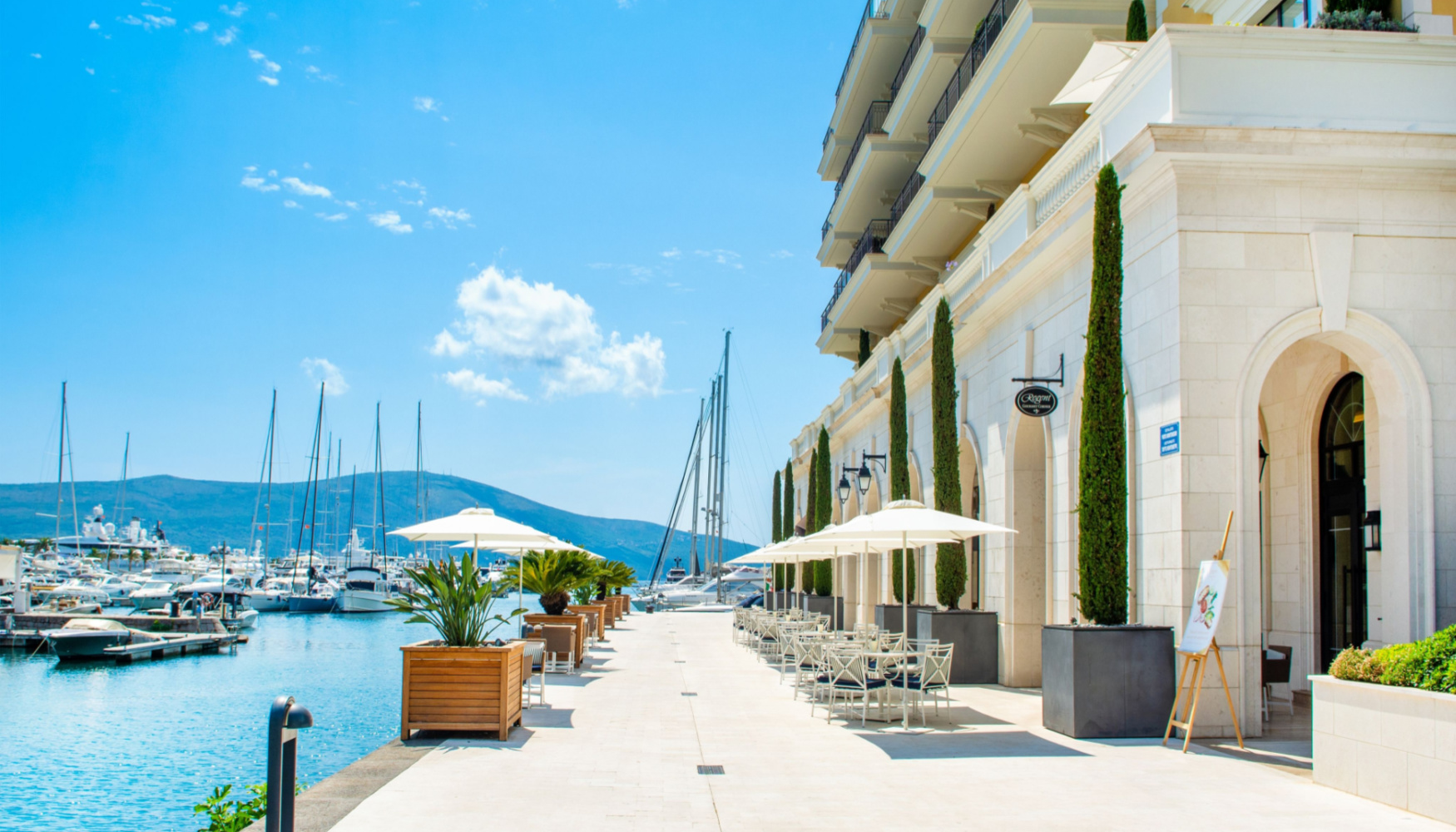 Yachts in this region
View more Top Destinations