6 of Our Fastest Superyachts
6 of Our Fastest Superyachts
Is there such a thing as too much speed? If you asked the builders, designers and owners of these superyachts they'd say surely not. When you want the thrill of speed on your superyacht getaway, Ahoy Club will deliver the goods with a range of incredibly luxurious, ultimate speed demons on the water. Here are 6 of our fastest superyachts available for charter.
1. CHATO | Top Speed 57 kn
Comparable road speed: 65 mph | 105kmph
Hit the open waters of the West Mediterranean in style on super-fast superyacht CHATO. Built in 1988 by Italian studio Baglietto, it underwent a modern refit in 2007. Reaching speeds of up to 57 knots, you'll feel more than just the wind through your hair.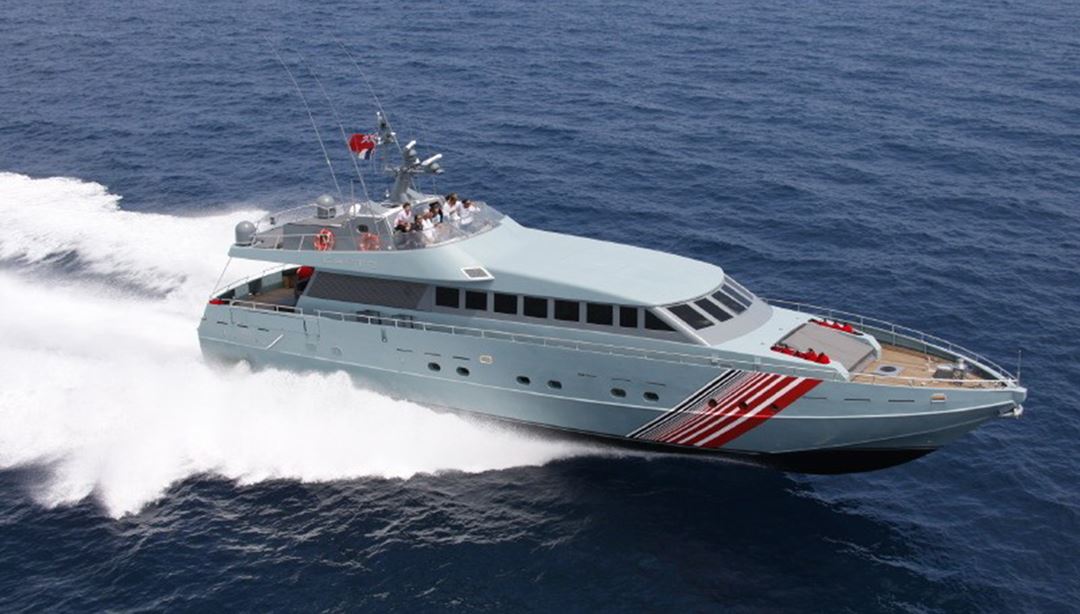 2. ASTRO | Top Speed 50 kn
Comparable road speed: 57 mph | 92kmph
Another Italian design studio joins the list with futuristic motor yacht ASTRO. If your aim is to cover as much of the East and West Mediterranean as possible on your trip, this vessel's top speed of 50 knots should do the trick nicely.
3. SUR L'ONDE 2 | Top Speed 42 kn
Comparable road speed: 48mph | 77kmph
Wow spectators on the coast of France, Italy, Malta or Spain as you zoom by on the majestic SUR L'ONDE 2. With a top speed of 42 knots, it's perfectly equipped for adventure activities like water skiing.
4. BLUE PRINCESS STAR | Top Speed 36 kn
Comparable road speed: 41 mph | 66kmph
Speed and grace forge an unlikely combo with the sleekly designed BLUE PRINCESS STAR. The streamlined design helps her reach a top speed of 36 knots. Peer overboard and watch the blue waters whipped into a white foam as you take off.
5. DA VINCI | Top Speed 33 kn
Comparable road speed: 38 mph | 61 kmph
DA VINCI is here to show you that big size and huge speed are the perfect mix. At a generous 50m (164ft) long, this impressive superyacht has no trouble keeping up with the rest at a top cruising speed of 33 knots.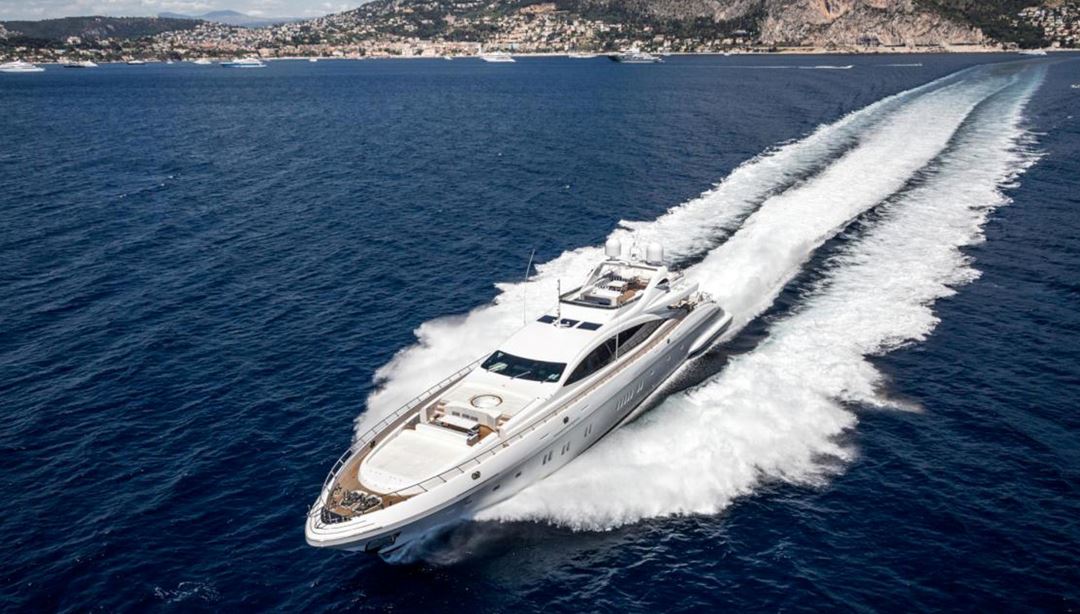 6. OCTOPUSSY | Top Speed 32 kn
Comparable road speed: 37mph | 51 kmph
Where better to test out your speed than in the open waters of the Bahamas? OCTOPUSSY is an adventurer's dream with wakeboarding and water skiing to keep you busy. With a top speed of 32 knots, she's enough power for adrenaline seekers but not too much for any cautious adventurers.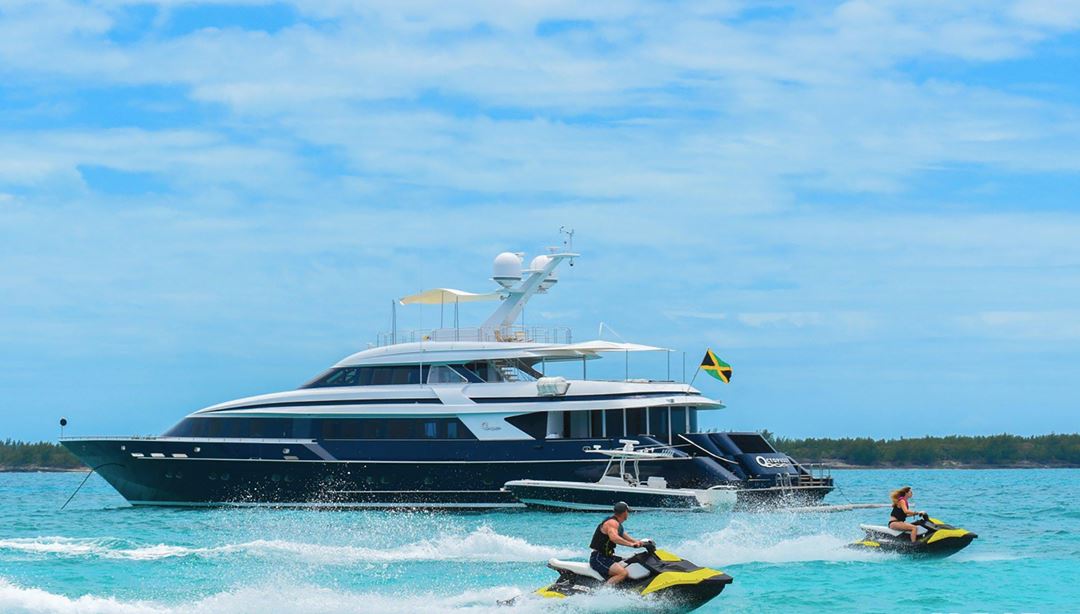 The fastest superyacht in the world
In case you're wondering, there is a yacht which is currently deemed the fastest in the world. Built in 2004 by Millennium Super, WORLD IS NOT ENOUGH (ex. The World is Not Enough) is a 42.5m superyacht with a top speed reaching 70.0 knots (81mph, 130kmph).
We're the fastest way to book a private yacht charter
Ahoy Club are simplifying the charter experience with speedy online bookings. All you need to do is browse our charter section, select your yacht and send an enquiry to book.