A step towards the digitalization of Yachting
Ahoy: A step towards the digitalization of Yachting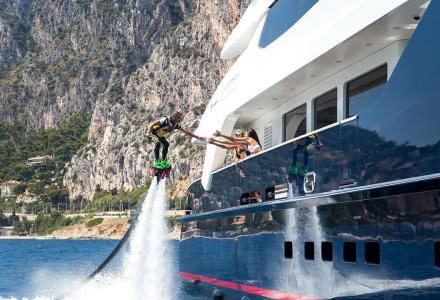 Renowned as one of the sectors that take the most time to turn to new technologies, yachting has taken a step towards digitalization. Ahoy Club, a new startup launched by Australian entrepreneur, Ian Malouf, says it can lower the prices of superyacht charters and optimize their use.
With a site and an application, Ahoy focuses on discounted rates. Like traditional brokers who charge a commission of 15% on the price of a charter, the Anglo-Australian start-up works on a fee reduced by 4% plus a 3% fee for credit cards. A discount that often reaches tens of thousands of euros on a charter.
Owner of the 54 meter long superyacht Mischief, Ian Malouf made his fortune in Australia with DADI Group, one of the largest players in waste recycling in Australia. Armed with more than 20 years of experience in yachts rental and ownership, he is confident for the future of his new start-up. "There are many processes that are unnecessarily manual in yachting," says Malouf. "We have automated these and allowed the owners to have access to real-time information on the rental requests for their yachts."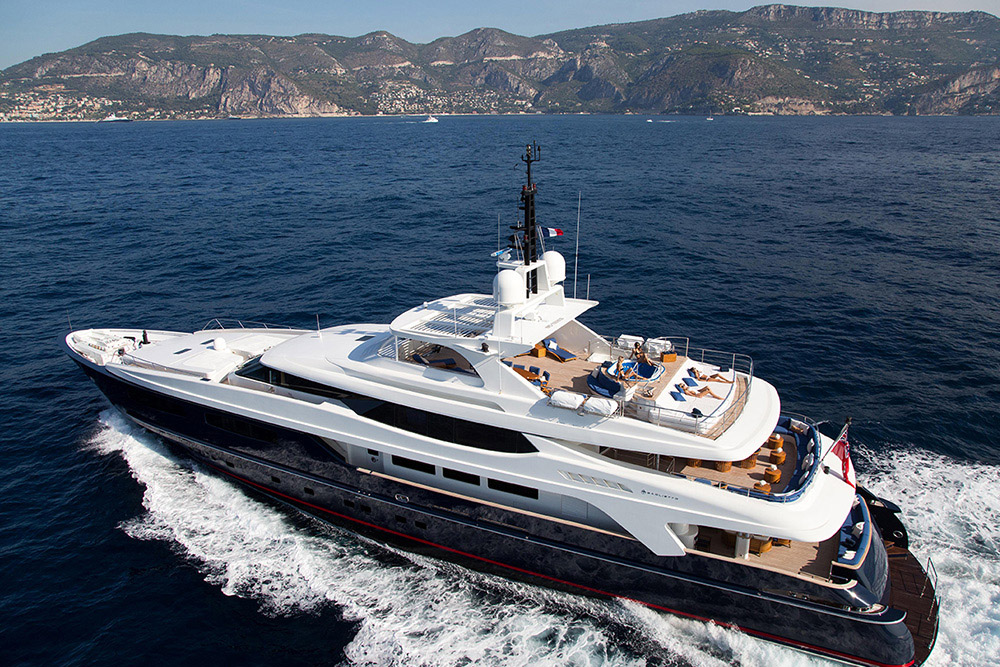 Other than the reduced prices, it is the efficiency that advocates Ahoy Club, also introducing 'YOTSWOP', a feature allowing owners to exchange time on their yachts. An empty-leg program will also soon be implemented on the platform, according to Malouf, allowing owners to offer free time between two rentals at lower prices.
Free, the application of Ahoy still has a mechanism to put aside requests for non-serious rentals. "Owners know that these are real requests because tenants put a 25% deposit by credit card when they make an offer," says Ellie Malouf, account manager at Ahoy. "90 days before the charter, 25% is taken and the remaining 50% 45 days before the charter."
Contributing to transforming the yachting industry into a digital economy, Ahoy Club is part of a new wave of yachting start-ups seeking to bring established concepts to other sectors to yachting. Among these, FLOAT, a French start-up to rent yachts from € 99 and Click & Boat, operating in the renting of smaller boats between individuals.
Original article in French: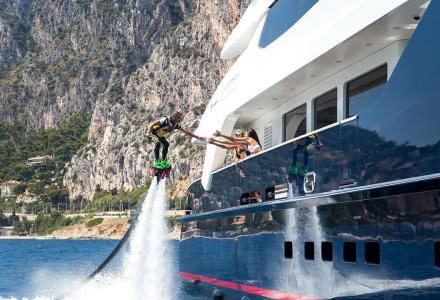 Réputé comme l'un des secteurs mettant le plus de temps à se tourner vers de nouvelles technologies, le yachting vient de faire un pas vers sa digitalisation. Ahoy Club, une nouvelle startup lancée par l'entrepreneur Australien, Ian Malouf, dit pouvoir baisser les prix des charters de superyacht ainsi qu'optimiser leur utilisation.
Doté d'un site et d'une application, Ahoy met l'accent sur des tarifs réduits. A l'instar des brokers traditionnels qui facturent une commission de 15% sur le prix d'un charter, la start-up anglo-australienne travaille sur des frais réduit de 4% plus des frais de 3% pour les cartes de crédit. Une ristourne qui atteint donc souvent des dizaines de milliers d'euros sur un charter.
Propriétaire du superyacht Mischief de 54 mètres de long, Ian Malouf a fait fortune en Australie avec DADI Group, l'un des plus grands acteurs dans le recyclage de déchets en Australie. Armé de plus de 20 ans d'expérience dans la location et la possession de yachts, il se dit confiant pour le futur de sa nouvelle start-up. "Il y a beaucoup de procédés qui sont inutilement manuels dans le yachting." dit Malouf. "Nous avons automatisé ceux-ci et permis aux propriétaires d'avoir accès à des informations en temps réel sur les demandes de locations de leur yachts."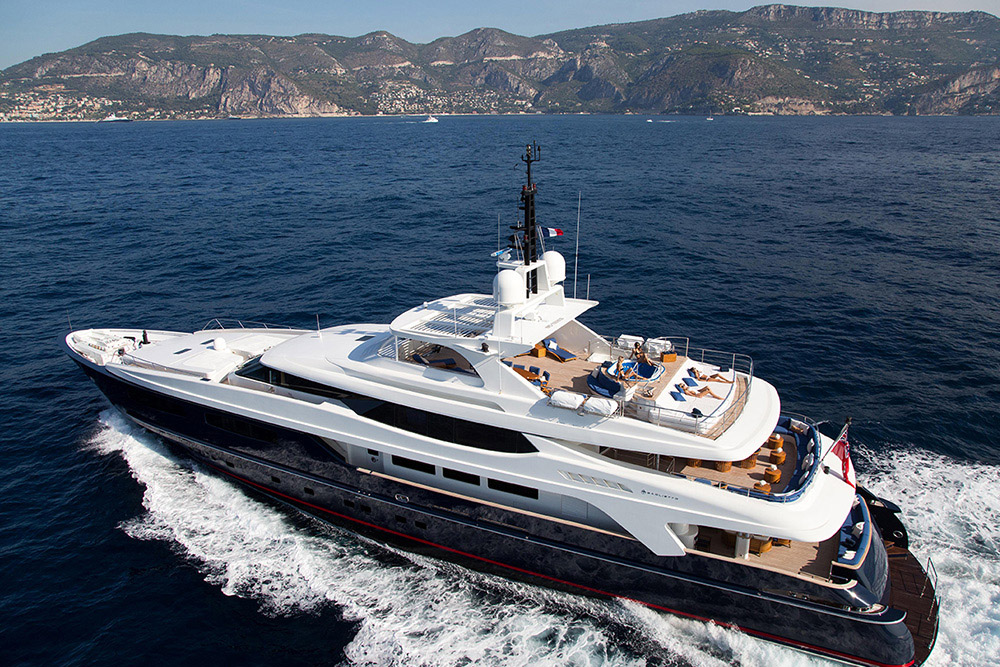 Autre que les prix réduits, c'est donc l'efficacité que prône Ahoy Club, en introduisant également 'YOTSWOP', une fonctionnalité permettant aux propriétaires d'échanger du temps sur leurs yachts. Un programme d'empty-leg sera également bientôt mis en place sur la plateforme, selon Malouf, permettant aux propriétaires de mettre en vente le temps libre entre deux locations à des prix inférieurs.
Gratuite, l'application d'Ahoy a tout de même un mécanisme pour mettre de côté les demandes de locations non sérieuses. "Les propriétaires savent qu'il s'agit de vraies demandes car les locataires mettent un depôt de 25% par carte de crédit lorsqu'ils font une offre." explique Ellie Malouf, account manager chez Ahoy. "90 jours avant le charter, 25% en plus sont prélevés et les 50% restant 45 jours avant."
Contribuant à transformer le secteur du yachting en une économie digitale, Ahoy Club fait partie d'une nouvelle vague de start-up dans le yachting qui cherchent à amener des concepts établis dans d'autres secteurs vers le yachting. Parmi ceux-ci, FLOAT, une start-up française permettant de louer des yachts à la place à partir de €99 mais encore Click&Boat, opérant dans le secteur de location de plus petits bateau x entre particuliers.