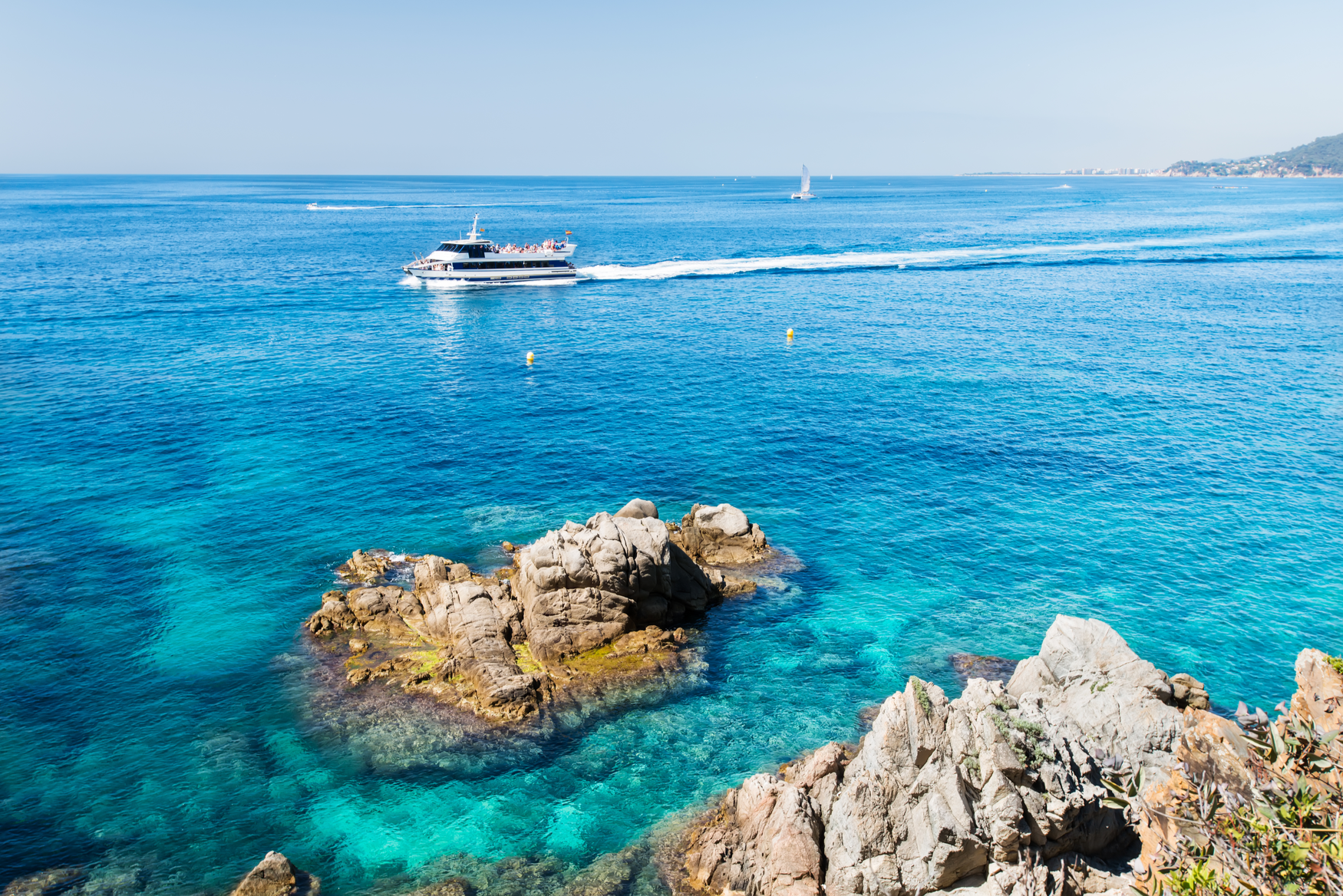 Mountain Peaks, Bays, Beaches And Inlets Filled With Culture
Running from the French border to Barcelona, Costa Brava is a long stretch of coastline covering a significant portion of the Catalonian region. Towns and villages are dotted within rugged rocky coastlines. Dramatic mountainous peaks reach down to bays, beaches and inlets so beautiful you could be content never to step foot off your yacht charter of Costa Brava.
Costa Brava is a multifaceted region with endless activities, rich culture and history and divine cuisine. Whether you prefer to spend an entire vacation on the water, or you expect a destination to satiate every desire, a private yacht charter Costa Brava delivers on all fronts.
BEST TIME TO VISIT
The best seasons for a boat charter of Costa Brava are either the summer or the spring. The high season is long here. Any trip between May and September is considered to be the peak season, and prices will reflect this.

The spring shoulder months are March and April. During these months, temperatures will be teasing 20°C but will not always reach it. If you're planning to live in your bathing on a sundrenched private yacht charter of Costa Brava, these months may not quite reach your expectations.

The fall shoulder months are also not advised. While the temperatures linger above 20°C for longer in October, it's also the region's rainiest month of the year.

May to September really is the prime time for your luxury yacht charter of Costa Brava. The early months deliver average temperatures in the mid-20°Cs, and July and August turn up the heat around the 30°Cs.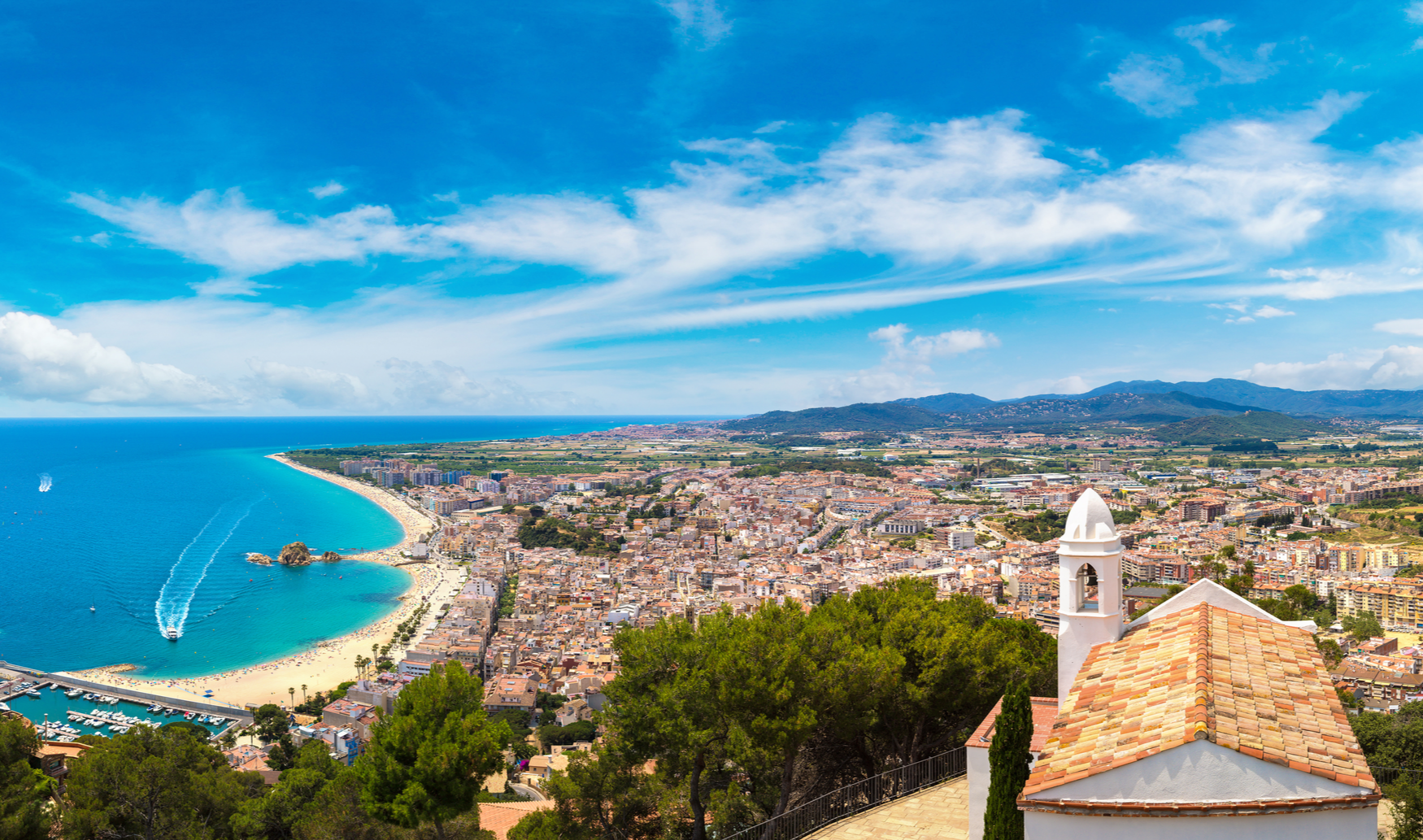 Activities & Experiences
Boasting natural reserves, reefs, long white sand beaches, 17 marinas and an abundance of restaurants, cafes, bars and on-land activities, Costa Brava is worthy of at least four days. Ideally seven.
Find All The Best Beaches And Bays
On a charter of Costa Brava, it's fair to assume that the onboard destinations are of the utmost importance. With many small local restaurants wherever your moor, we recommend following your favourite spots to anchor and trusting that the Catalonians have your meals and on land marvels under control. Here are some of our favourite stops:
Cabo de Creus: One of the natural reserves in the Costa Brava region, you can sail within Cabo Creus to find its beautiful beaches and rocky landscape, perfect for either a leisurely stroll or a reasonably active hike. Our favourite coves and beaches here are La Guillola, Cala Culip and Cala Galladera.
Norfeu Cape: Another natural park, Norfeu Cape is a fairly secluded area with fewer boats around and nothing but nature on land. It's another great spot to stop for a walk to get up higher and gaze out to sea.
Cala Jóncols: This cove has beautiful scenery, coarse sand and crystal clear waters, spectacular for snorkelling or pulling out the water toys to take them for a spin. While here, we recommend dining at the Hotel del Chirinquito restaurant.
Cala Montjoi: Appealing for its clear waters and beautiful natural scenery, Cala Montjoi is made extra special for its restaurant, El Bulli, established by famous chef Ferran Adria. We strongly recommend a day spent here, topped off with lunch at El Bulli.
Cala Montgo: One of the most beautiful beaches of Northern Costa Brava, Cala Montgo attracts families for its fine sand and almost flat beach, making it extremely child-friendly. The popularity of this beach can mean that it gets busy. On a Costa Brava yacht charter, this is not so much a problem as you can escape those crowds in the water.
Medes Islands: If you have the time to explore beyond the mainland's coastline, tender over the Medes Islands to explore their giant rock formations and coves, which are only accessible by sea. This is a diving and snorkelling hot spot with famous seabeds teeming with life.
Palamos: Palamos is a fishing port where Catalan's best prawns are caught and exported across the country. Seafood-lovers will be delighted with any one of the small restaurants here, serving locally caught fish and prawns, the best in the region.

Bay of Cadaqués: Cadaqués is a village in the Girona region of Costa Brava with a beautiful bay that is dotted with yachts whose guests have gone on shore to explore. Girona is a very popular town known in particular for being the residence of Salvador Dalí
Pay Homage To Creativity In Girona
Costa Brava is Dalí country. Surrealist-lover or not, the footprint Dalí leaves behind is fascinating to all. When disembarking to explore Girona, visit Salvador Dalí's House and the Dalí Theatre-Museum.
With architecture unlike anything you will have ever seen before, his legacy leaves new impressions on all who visit.
Girona itself also starred in the epic Game of Throne series. Wander its lands and see what you can recognise.
Venture inland to visit the chic bistro, Celler de Can Roca, set on beautiful green garden grounds serving a first-class dining experience.
Wander Quaint Historic Villages
If you have time to explore a great deal on land, as well as on the coast, we recommend trying to see some of the gorgeous historical villages in this region. Our favourites are:
Besalú: medieval town with ancient imposing walls
Begur: hilltop town with a beautiful castle and stunning coastal views
Cadaqués: white-washed town that looks like a blend of the Greek islands with Catalonian architecture.
What To Expect When Booking A Yacht Charter In Costa Brava With Ahoy Club
Booking a yacht charter in Costa Brava can be intimidating. There is so much to see and do. It takes an expert to fashion an itinerary that feels comprehensive enough for the time available. Thankfully, you don't have to be your own expert. Ahoy Club simplifies the yacht charter booking experience with a balance of technical innovation and hands-on human support.
Through our online platform, we help you save significant time narrowing down vessels to show you only those that relate specifically to your known needs. Once you've found it, you can book online and then the hands-on support comes in to fine-tune your itinerary.
Our Customer Experience Managers work with you to learn what you like and what you want out of your trip. They have insider knowledge to advise on unique activities, exclusive restaurants and off the beaten track experiences. Throughout your trip, they act as the liaison between you and your captain to ensure your itinerary exceeds all expectations and all you have to do is enjoy.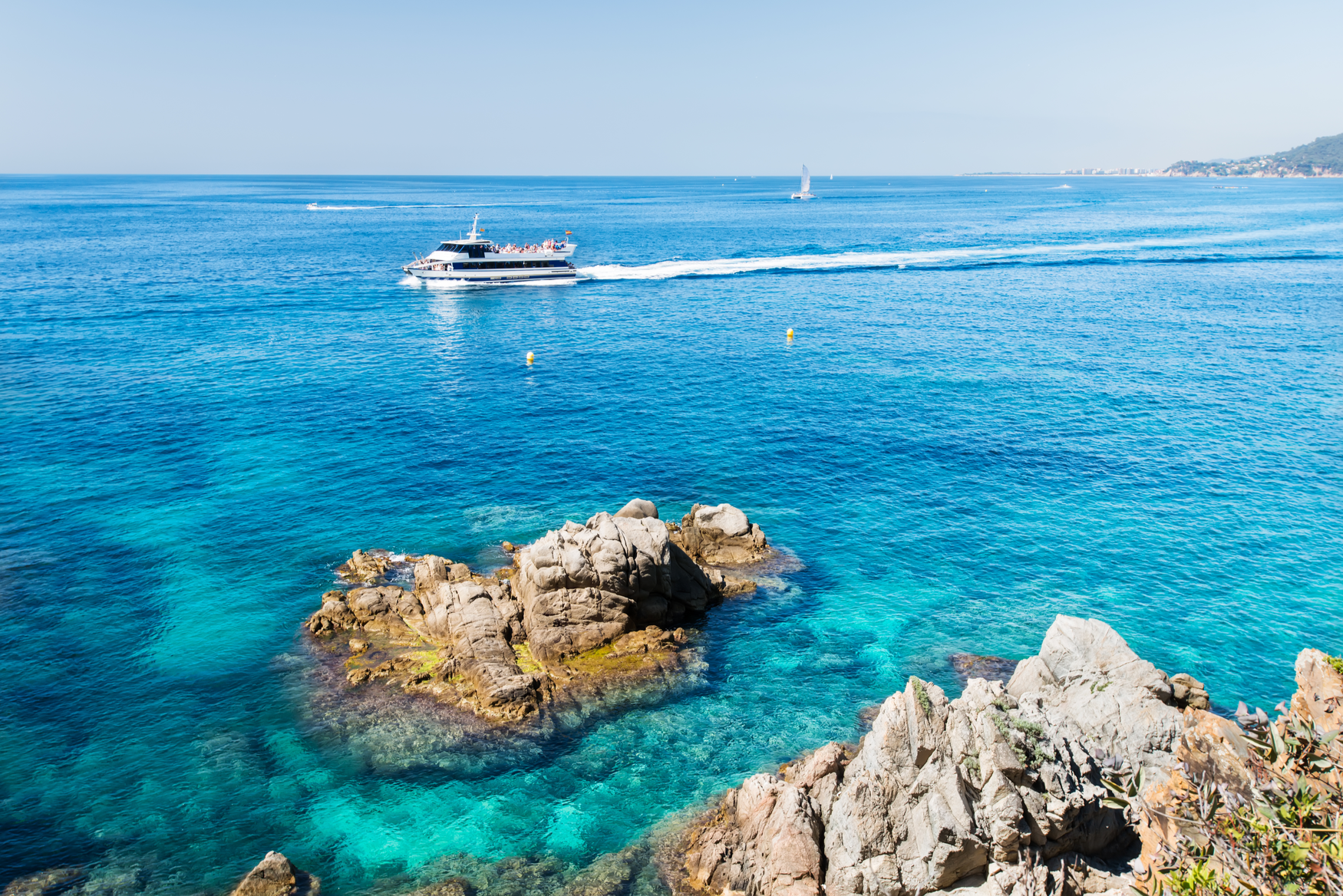 Yachts in this region
View more Top Destinations