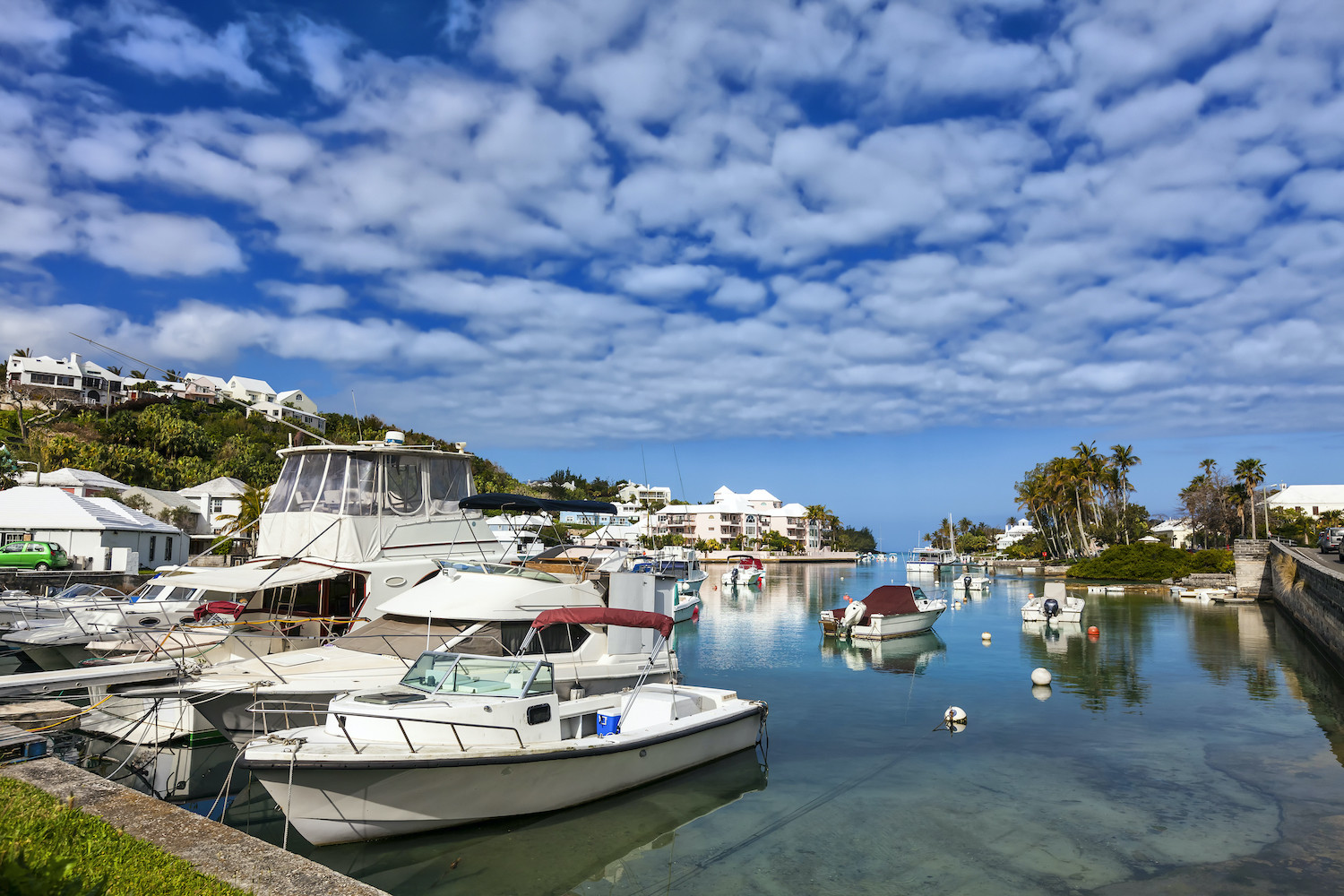 Sunkissed days and balmy nights in Bermuda, jewel of the Atlantic
Admire brightly coloured houses, unique pink sand beaches and enjoy dark and stormy cocktails in intimate bars. When you organise a yacht charter in Bermuda, you're visiting paradise on earth. With its totally unique vibe, Bermuda is upscale, artsy and fancy free. The notoriously friendly locals are waiting to welcome you.
BEST TIME TO VISIT
If you're visiting Bermuda for the first time, we recommend taking advantage of the high season between May and October. While temperatures may seem relatively mild, peaking around 24°C - 26°C daily, the humidity makes for perfect balmy nights and warm sunny days. High season is when you'll find the most electric atmosphere, with bars and restaurants seeking to impress the many visitors passing through.

Returning visitors may prefer to take a chance on the shoulder season of March and April. While temperatures can be somewhat unpredictable and nights may get cool onboard, the streets are less crowded and you're likely to enjoy having a beautiful beach to yourself. The low season of November to February is ideal only for those preferring to stick to inland activities rather than watersports, with almost absent crowds balancing out the cooler temperatures.

Ideal weather: 25 – 32°C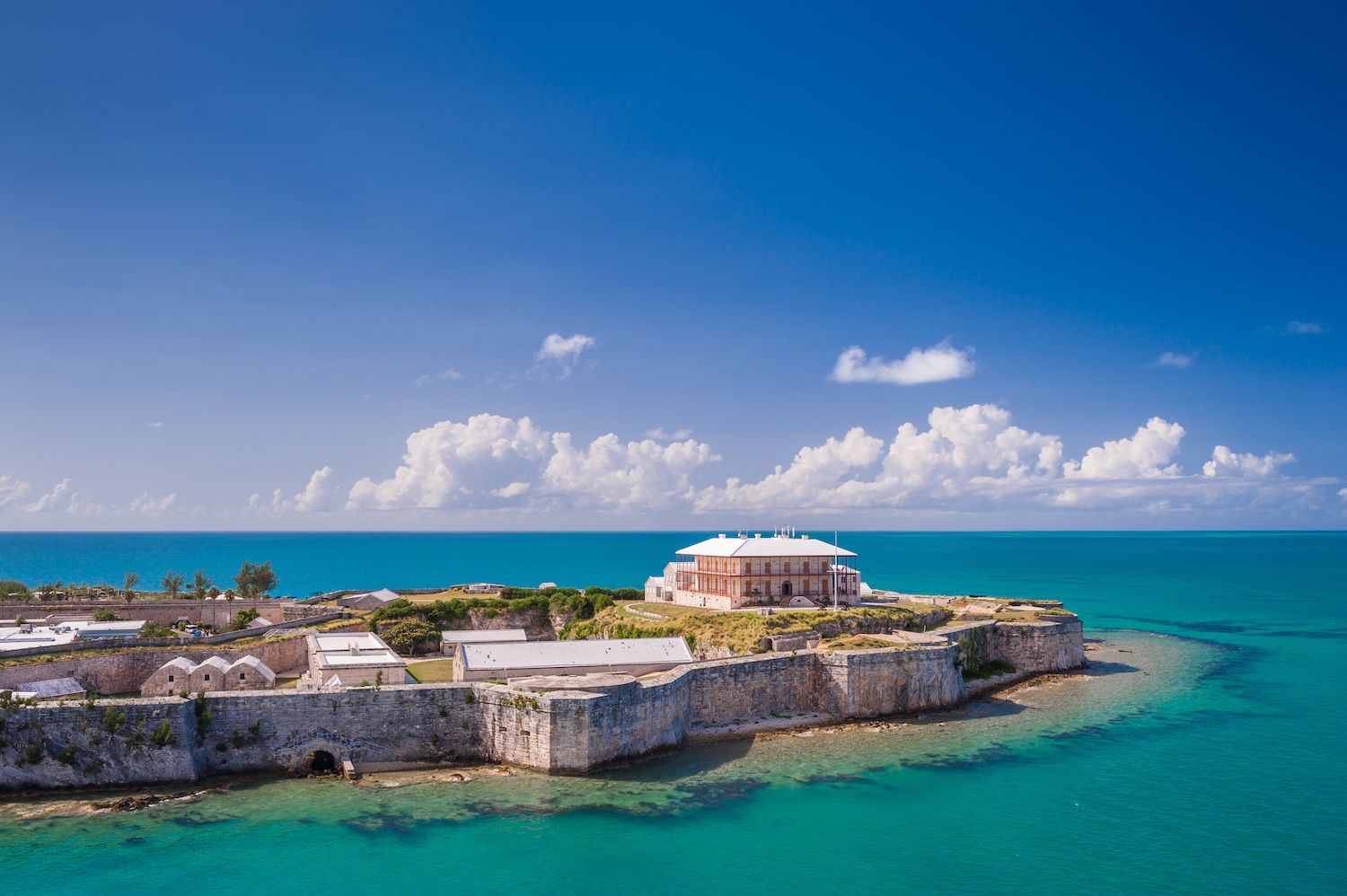 Activities & Experiences
While it may be difficult to tear yourself away from the seven-star service onboard your private yacht charter in Bermuda, you'll be rewarded for your sense of adventure. Here are some of our highly recommended stops when visiting this beautiful island:
Visit vibrant ports
Port life in Bermuda is uniquely exciting, with each port having its own distinct personality. We highly recommend a stop at the Royal Navel Dockyard, a 19th century fort home to the Bermuda Arts Centre, family friendly recreational activities and the Bermuda National Museum. The natural port of Hamilton Harbour between Pembroke and Paget is picturesque and peaceful; a mecca for those travelling by private yacht. St. Georges's Bermuda Cruise Port is the perfect docking spot for travellers wishing to visit beautiful beaches and bays for water based activities.
Explore the depths of the Bermuda coast
Book a spot on the Bermuda catamaran sail and snorkel tour. In an iconic pink catamaran you'll spend three hours admiring colourful reefs, snorkelling among curious fish and exploring the watery graves of shipwrecks the Constellation and the Montana. The more adventurous among us will enjoy a tour of the infamous Bermuda triangle - will you be the one to solve the mystery?
Dine on masterful dishes
Few destinations have dining options as varied and delicious as Bermuda. When visiting Hamilton we highly recommend a visit to 1609 Restaurant. Taking its name from the year the shipwrecked Sea Venture birthed the first colony on the island, this Latin fusion establishment has an enviable cocktail menu. Try the Dark & Stormy! Swing by the Hamilton Princess hotel, beach club and marina to dine at the Crown and Anchor. Offering great food and entertainment, this restaurant prides itself on its extensive rum collection. For those seeking something hearty and warm, Falanagan's Irish Pub offers a cosy atmosphere, mouthwatering dishes and a huge variety of spirits.
Admire natural marvels
No visit to Bermuda would be complete without a visit to Horseshoe Bay Beach, one of Bermuda's iconic pink sand beaches. The pastel pink sand photographs like a dream and contrasts beautifully with the turquoise, sparkling water. Also consider a trip to see Bermuda's awe inspiring Crystal Caves to admire more of this island's natural beauty. Thought to be millions of years old, the Crystal Caves boast spectacular formations and a stunning translucent lake.
What to expect when booking a yacht charter in Bermuda with Ahoy Club
Here at Ahoy Club, we take the stress out of booking your next yacht charter in Bermuda. With our industry-leading experience builder technology and unparalleled customer service, we help you craft the perfect trip.
Find the right vessel for your needs among the 4,000 professionally crewed yachts, catamarans and gulets in our network. Book seamlessly online and be connected with your personal customer experience manager. Your customer experience manager will liaise with your onboard crew to ensure you receive the seven-star service best suited to your taste. Our concierge team is happy to not only recommend the best restaurants, activities and party places at your destination, but also to ensure you have a reservation at even the toughest doors in town.
Sign up for your free Ahoy Club membership to take advantage of exclusive discounts such as 30% off any superyacht charter, and set sail to your dream destination with ease.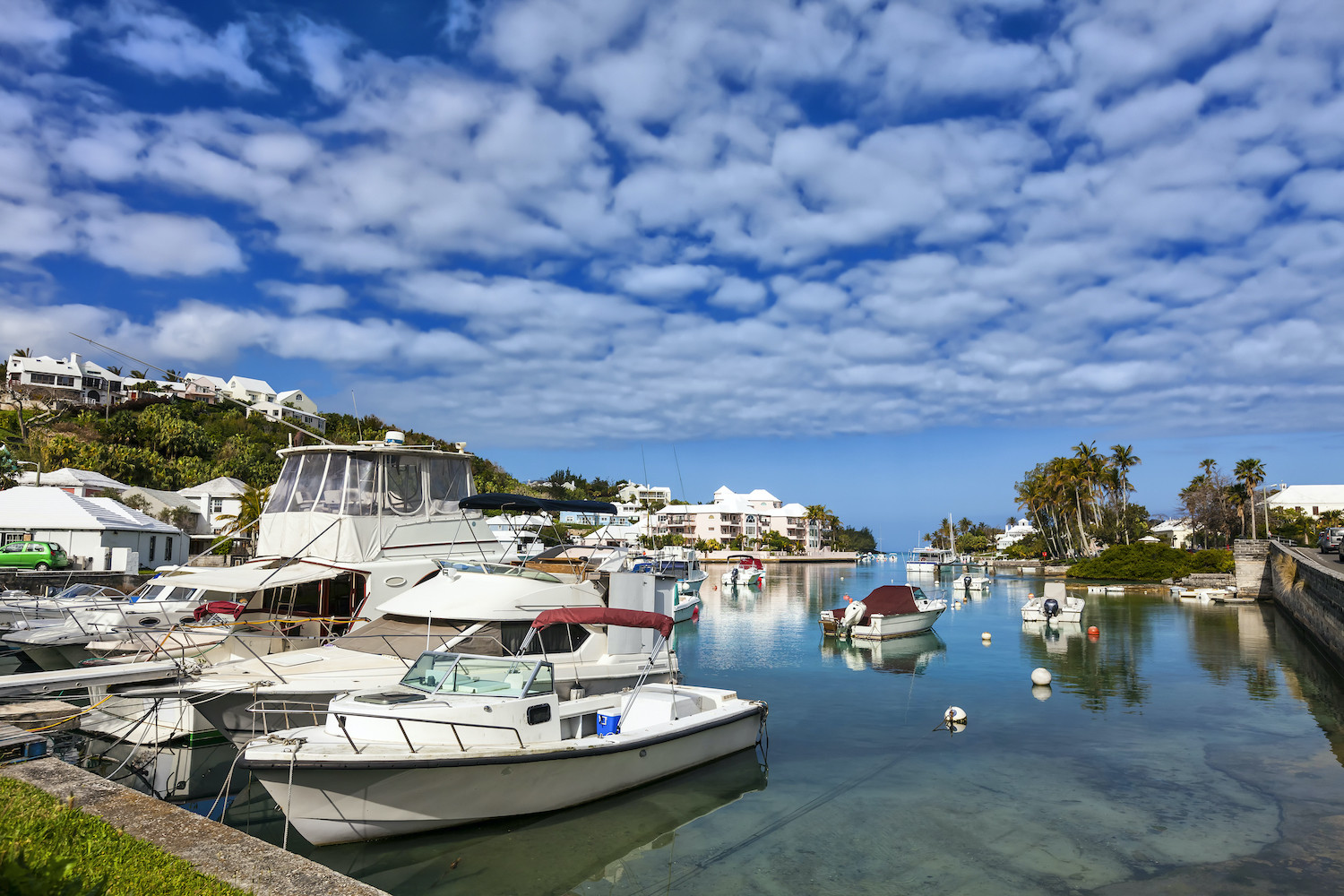 View more Top Destinations