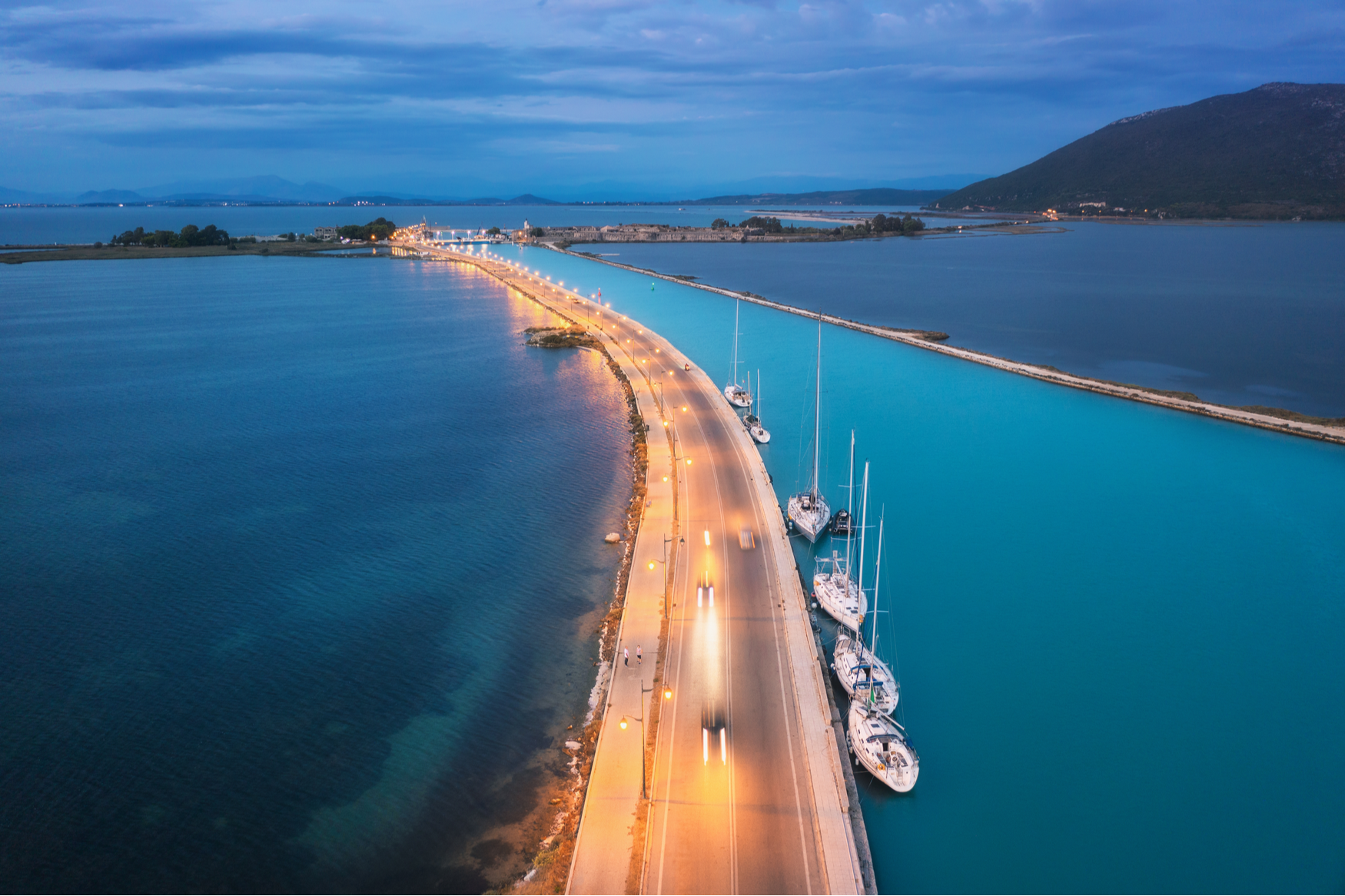 A Romantic Setting With Natural Beauty All Around
In the North of the Ionian Sea, within the Ionian archipelago, Lefkada – also known as Lefkas, Lefkos or Leukas – is an idyllic island, raw and untouched with steep cliffs and quaint seaside villages. This romantic setting entices lovers on a yacht charter to Lefkada, with deep coves and tranquil bays abundant for exploration.Thrill-seekers and nature lovers also flock to the island for its pristine natural beauty and some of the best windsurfing conditions found in the entire Mediterranean.
Romantics, families and active travellers all equally adore this island. From its turquoise waters to its mountainous cliffs and bustling town, Lefkada offers diverse activities and sights. From onboard your luxury yacht charter of Lefkada, you have the best view of the spectacular island with its gorgeous bays and imposing green cliffs.
BEST TIME TO VISIT
Lefkada summers are long, with the season spanning from May to October filled with busy bars, restaurants and towns. These crowds reach their peak in the core summer months of June, July and October. This season attracts the greatest number of private yacht charters to Lefkada. With temperatures in the high 20°Cs and up to 30+°C, Lefkada during the high season is a water lovers paradise.

May and October, too, attract large crowds, but the temperatures can be cooler. These visitors are more likely there for the windsurfing or onshore exploration. Baking in the sun is a little less pleasant as the temperatures dip to the mid 20°Cs and the wind breezes across your body.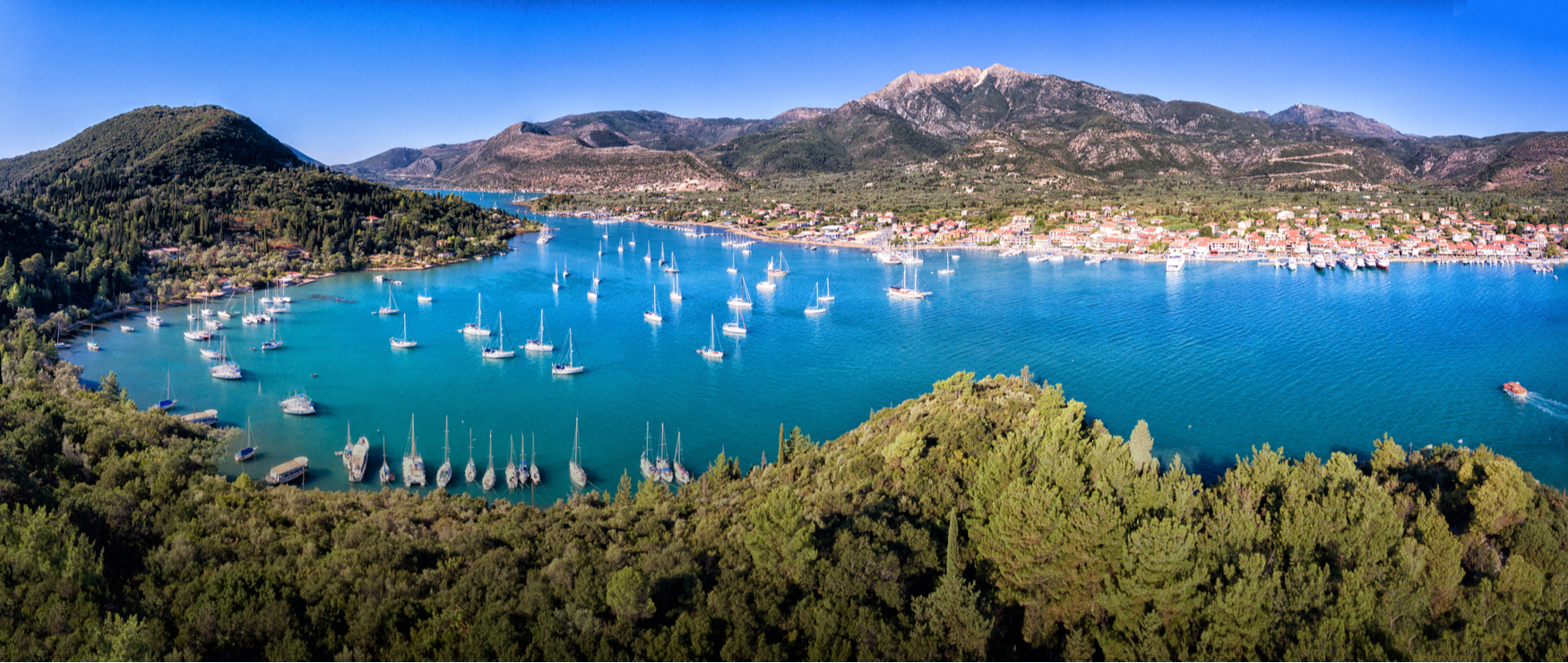 Activities & Experiences
On the water and off, Lefkada has stunning sights to see. Learn more and get inspired below.
Fresh Water And Salt Water Delights
Unique to Lefkada, the spectacular waters are not exclusive to the sea. Here there are waterfalls and even lakes to explore.
Waterfalls Of Nydri: On the outskirts of Nydri village is one of the largest waterfalls on Lefkada. The water from this waterfall ends up in Dimossari gorge, making a beautiful swimming lake between gauged out white rocks. While you're here, be sure to explore Nydri village, which is actually a seaside village with a popular sandy beach offering views out to the private island of Skorpios.
Lefkada Sea Lakes: Not far from Lefkada Town, there are various lagoons that attract seasonal migratory birds. The lakes are protected, but easy to walk around on the outskirts to see what wildlife you can spot.
Porto Katsiki Beach: On the south of the island, Porto Katsiki Beach offers dramatic landscapes with rugged white cliffs that tower over the sea, on top of which is lush green vegetation and below are the turquoise waters of the Ionian sea. This spot is popular among photographers and sunbathers alike.
Vassiliki Beach: Where the reliable winds blow all year round, Vassiliki Beach is where you will find the windsurfers gliding over the water, mastering the elements. Whether you're a windsurfer or not, this is a great spot to pull out your own water toys and enjoy an active day on the water.
Onshore Wonders
While onshore, be sure to stop and visit:
The Lighthouse Of Lefkas: Perched atop Cape Ducato, the lighthouse was built in 1913 and offers captivating views out to the Ionian Sea. If the conditions are just right, you can see all the way to the islands of Kefalonia and Ithaca.
Monastery Of Saint Nicolas: Constructed for Saint Nicolas in 1087 A.D., this small church became an important monument both for the island's agriculture and religion. Visitors are welcome to stroll the grounds, drink lemonade with the nuns and buy products from onsite beehives and gardens.
Church Of Agios Ioannis Antzoussis: A breathtaking sight, this church is built into the rocks at Agios Ioannis Antzoussis beach. It is the oldest church on the island, dating back to the 16th century. Inside, guests are welcome to explore rare Byzantine paintings of Orthodox saints.
Lefkas Earth Winery: Apart from its natural and structural beauty, Lefkada is a wine-producing island, and Lefkas Earth Winery offers tours to walk you through their winemaking process with two grape varieties that are unique to the island: Vardea and Vertzami. From these grapes, they produce wines of all varieties – dry or sweet, white, red, or rosé.
Amente Restaurant and Cocktail Bar: Amente Restaurant and Cocktail Bar is the ideal place to close off your boat charter of Lefkada in style. Perched on the side of a cliff, with an infinity pool and a view that looks as though you're standing on the edge of the world, this restaurant is a feast for the eyes as well as the tastebuds.
What To Expect When Booking A Yacht Charter In Lefkada With Ahoy Club
Book your Lefkada yacht charter with Ahoy Club for a seamless booking experience that delivers first-class results. With more than ten years of experience designing luxury charters for VIP guests, we have developed a proprietary system to bring hands-on know-how together with world-leading technological innovation.
Online our booking system is industry-leading, walking you through steps to quickly identify what matters most to you onboard. Our software compares your desires with our 4000+ vessels to present to you only those that meet your criteria. Saving significant time, your charter of Lefkada is ready to be booked in just a few minutes.
Once bookings are made, we introduce you to your very own Customer Experience Manager, who acts as a liaison between you and your captain. Your CEM is your go-to for local tips and assistance in crafting the perfect itinerary. All CEMs are familiar with the areas they work in. They can recommend places to see, eat or drink and will help to secure bookings and confirm your itinerary with your captain.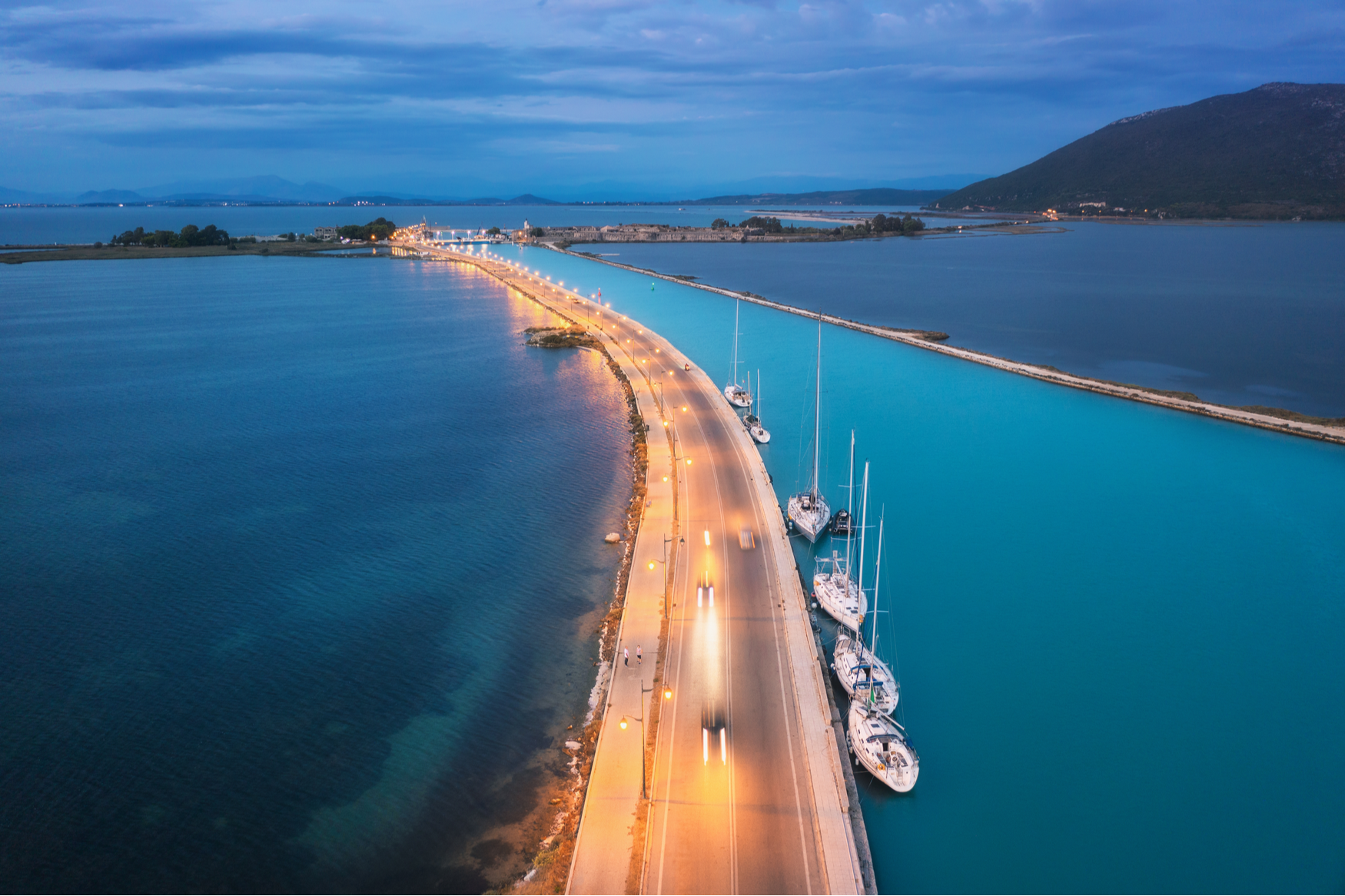 Yachts in this region
View more Top Destinations