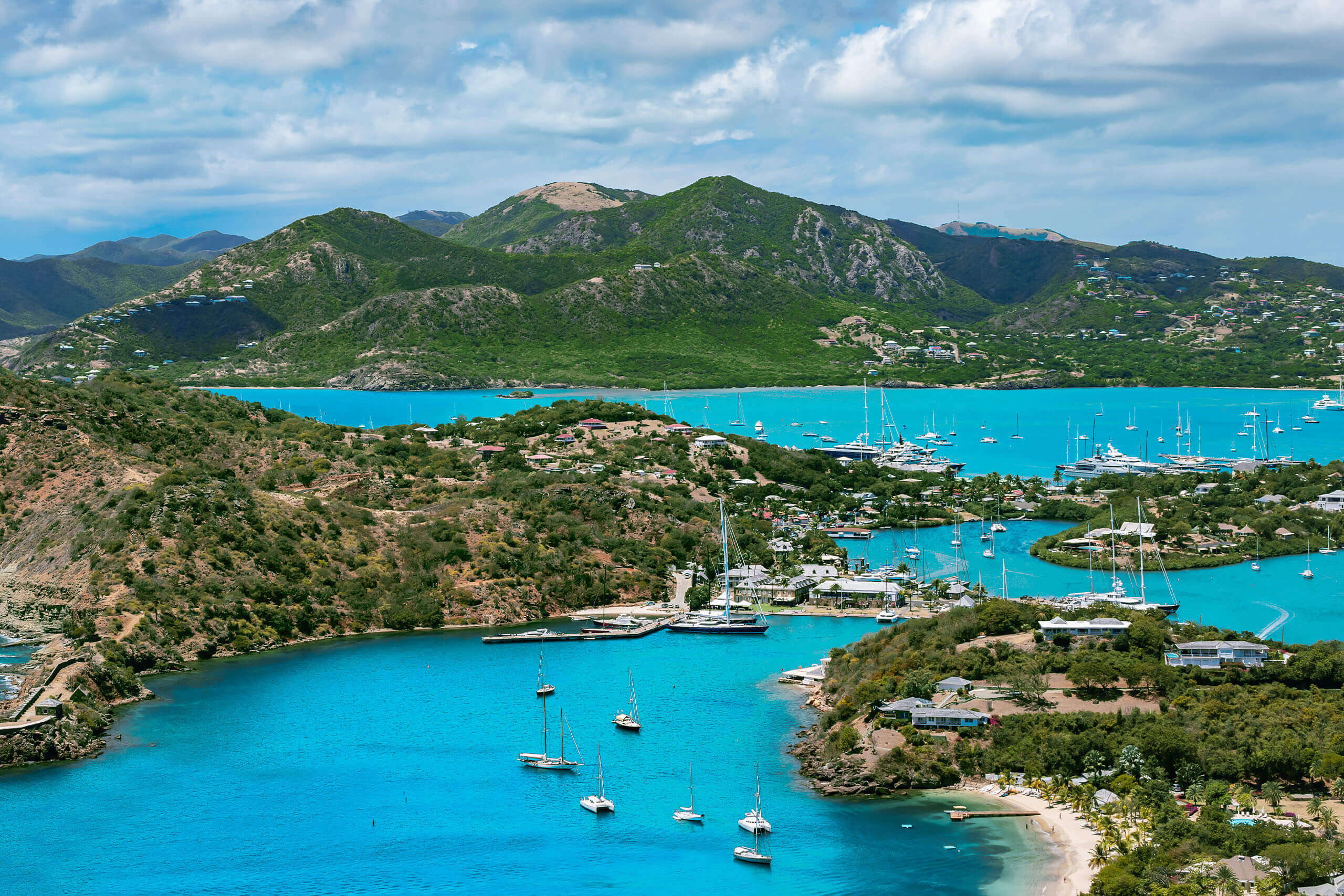 Experience a tropical paradise like no other
Where the Caribbean Sea and the Atlantic Ocean collide, the tranquil Leeward Islands lie. Spend your days lounging on white sand beaches, exploring leafy jungles and meeting the fun loving locals. At the end of each day, retreat to your exclusive private deck on board your floating home away from home. Experience all this and more with a yacht charter in Leeward Islands.
BEST TIME TO VISIT
Is there ever a bad time to visit a tropical paradise? We say never; however we can help you plan your trip to take advantage of the most optimal conditions.

The Leeward islands are best enjoyed in the first half of the year between January and July. With temperatures typically ranging between 25°C and 34°C during the day, these months are perfect for enjoying sun kissed beaches and exploring tropical landscapes. While the humidity ensures you won't need anything heavier than a light cover up for the evenings, it may feel oppressive to some. If you find yourself particularly affected by humid conditions, we recommend visiting between January and April, when conditions are somewhat drier. July to October can bring hurricane conditions. Although rare, it may be best to avoid these months to avoid unpleasant surprises.

Ideal weather: 25 – 32°C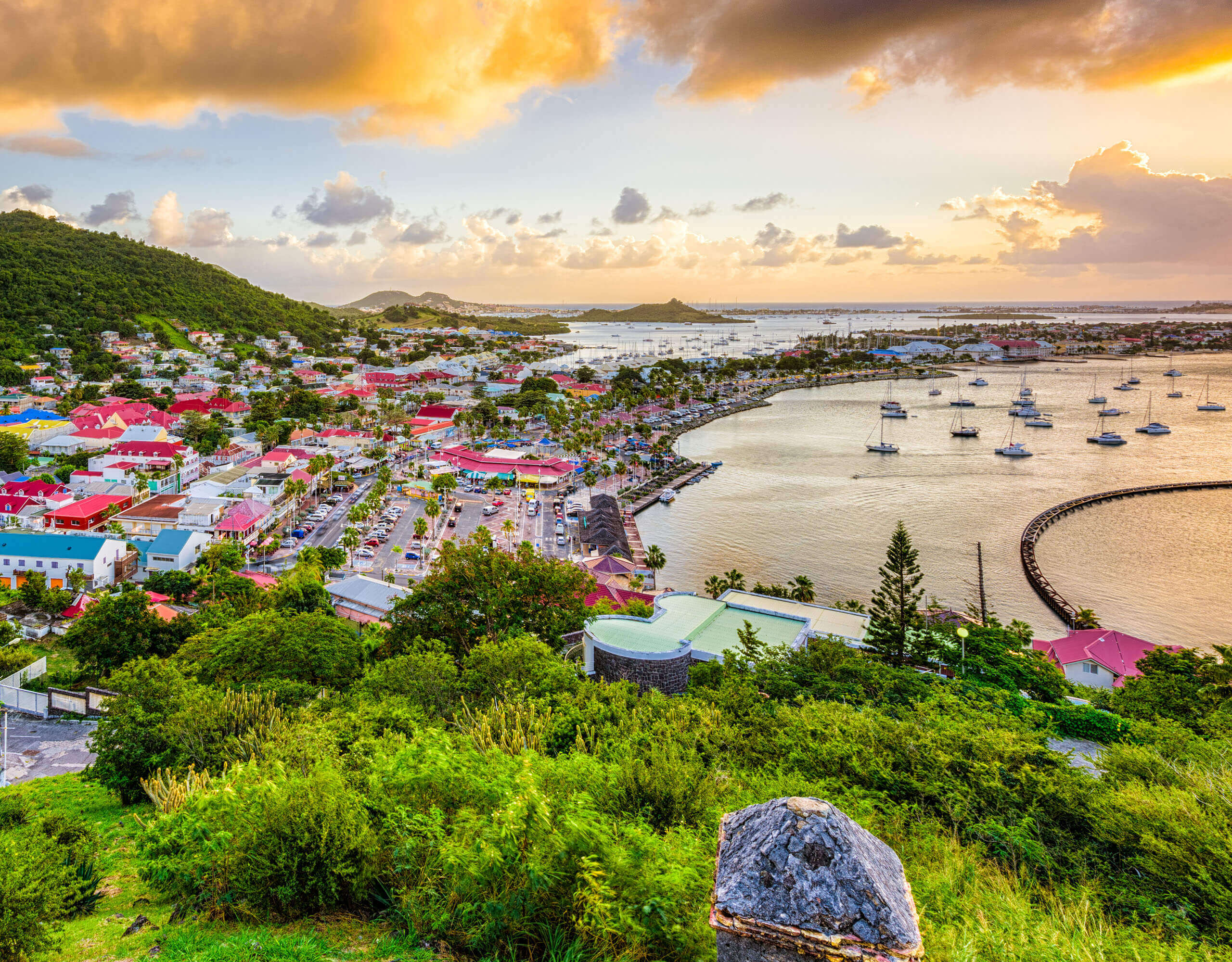 Activities & Experiences
Whether you prefer to spend your days lazily sailing the crystal clear waters of the Caribbean or some fast-paced island hopping is more your speed, the Leeward islands have you covered. With activities for adrenaline junkies, relaxation seekers and everyone in between, this idyllic paradise is bursting with opportunities for excitement and contemplation. When you book a yacht charter in Leeward Islands with Ahoy Club, we recommend these must-see activities:
Explore the Hato Caves
On the north side of the alluring Curacao Island lie the awe inspiring Hato Caves. More than 300,000 years old, this unique limestone cave attraction is widely considered to be one of the most beautiful cave systems in the area. Formed in marine coral limestone, the expansive area covers approximately 4,900 square metres. Admire some 1,500 year old cave drawings before taking a stroll in the nearby cactus garden.
Sunbathe in Blue Bay
For a truly cinematic beach going experience, ensure you schedule some time to relax at Blue Bay Beach on Curacao Island. With its seemingly endless stretch of white sand beach, sparkling blue water and sheltered bay conditions, Blue Bay is the perfect location for a day in the sun. With ample facilities, a great onsite restaurant and bar and a well appointed children's play area, this beach is suitable for all members of the family. The nearby water sports centre offers a wide variety of activities generally available on short notice.
Party on Kokomo Beach
Slather on some SPF and turn up the Beach Boys, it's time to visit Kokomo Beach. With monthly full moon parties, this is the place every party animal needs to be. Enjoy refreshing cocktails while paddling in the turquoise waters, take an iconic photo on the partially submerged Kokomo swing set and rub shoulders with the friendly locals.
Hike the ancient Mount Otemanu
Rising 2385 feet above the tranquil lagoon at its feet, this breathtaking volcano is an unmistakable landmark that can be seen from anywhere on the island of Otemanu. Recruit a local guide to hike to the base. We recommend anyone attempting the hike have a medium level of fitness and an above average sense of adventure!
What to expect when booking a yacht charter in Leeward Islands with Ahoy Club
The only global brokerage to be recognised by luxury travel advisors Virtuoso and Traveller made, Ahoy Club are the only choice for your next yacht charter in Leeward Islands.
Browse a selection of more than 4,000 professionally crewed yachts, catamarans and gulets in our global network. Our experience builder technology can help you narrow your search based on your specific needs, in order to find the perfect craft for your trip. Book online and have your contracts sent electronically for maximum convenience. When booking with Ahoy Club, you'll have access to a five-star team including your own personal customer experience manager, and our world-class Ahoy Club concierge. Your customer experience manager will ensure everything from the onboard decor to service style is suited to your taste. Our concierge team knows all the best places to eat, drink and party, and they're more than happy to get you a reservation at even the toughest doors in town.
Whether you charter frequently or it's your first time, sign up for a free Ahoy Club membership today to receive exclusive discounts and offers such as saving 30% on any superyacht charter.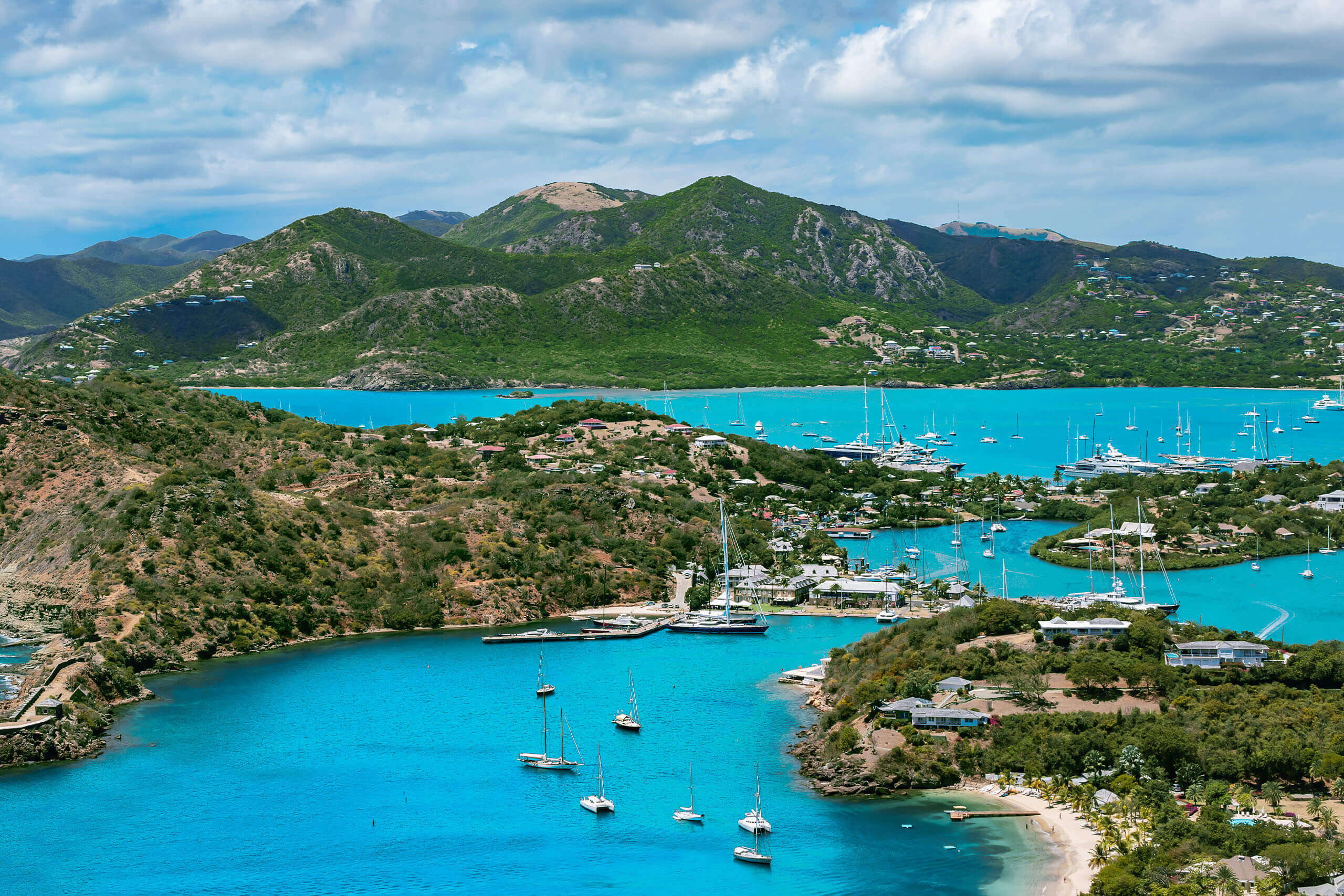 Yachts in this region
View more Top Destinations