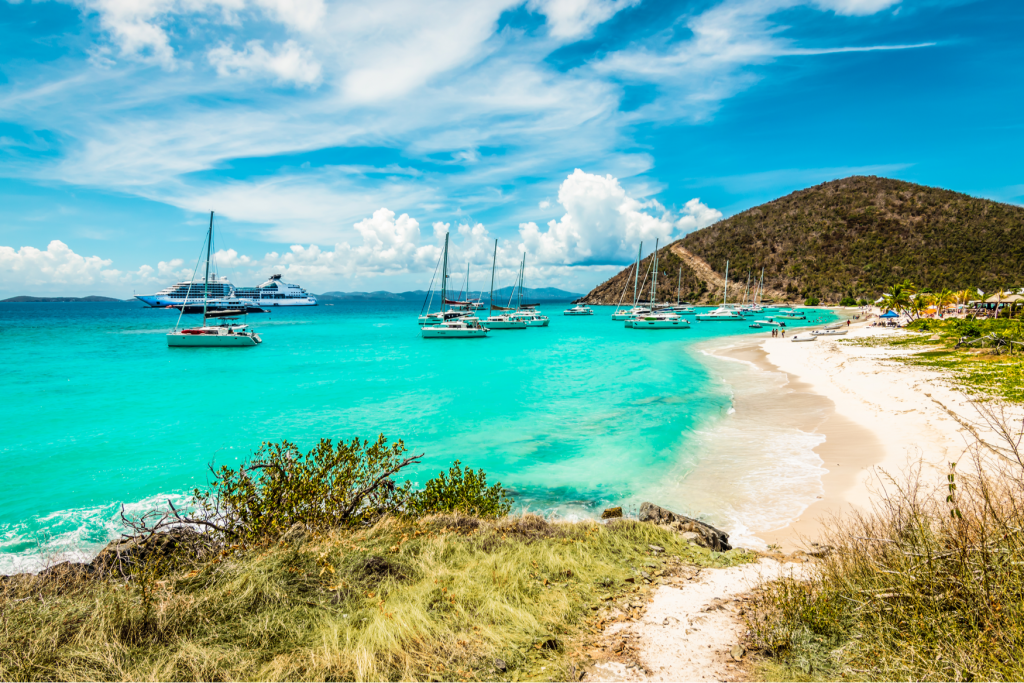 Come Experience True Wealth & Culture In The British Virgin Islands
The British Virgin Islands (BVI) is where the world's wealthy come to play in the sun. Known as a first-class destination where billionaires live and holiday, a yacht charter of the British Virgin Islands is the ultimate in exclusive waterborne travel.

Made up of four main islands and more than 50 isles, the British Virgin Islands is a rich location to explore both inhabited and uninhabited lands. Across the region, yachts glide atop crystal clear water, reefs below teem with aquatic life and onshore, the world's VIPs lounge, dine and seek adventure.

For a honeymoon or highly active holiday, a luxury yacht charter to the British Virgin Islands has something to satiate every taste.
BEST TIME TO VISIT
From November to March, the waters surrounding the British Virgin Islands are dotted with luxury yachts, sailing boats and beautiful bronzed people. Temperatures range between the mid to high 20°Cs, and there is very little rain during this season.

Outside of November to March, this tropical island cluster is prone to a wet season. Temperatures reach above the 30°Cs, and storms regularly erupt. Although still incredibly beautiful, it's not ideal weather for a boat charter of the British Virgin Islands.

We recommend considering the shoulder months of November, February and March. On the edge of the BVI winter, these months may have occasional rain showers, but they're most often still dry, and the prices are quite a bit lower than the peak months of December and January.

There are two main annual events in the British Virgin Islands. 1. The BVI Spring Regatta between March and April, and 2. The BVI Food Fete in November. Check out these events to see if you would like to add them to your British Virgin Islands yacht charter itinerary.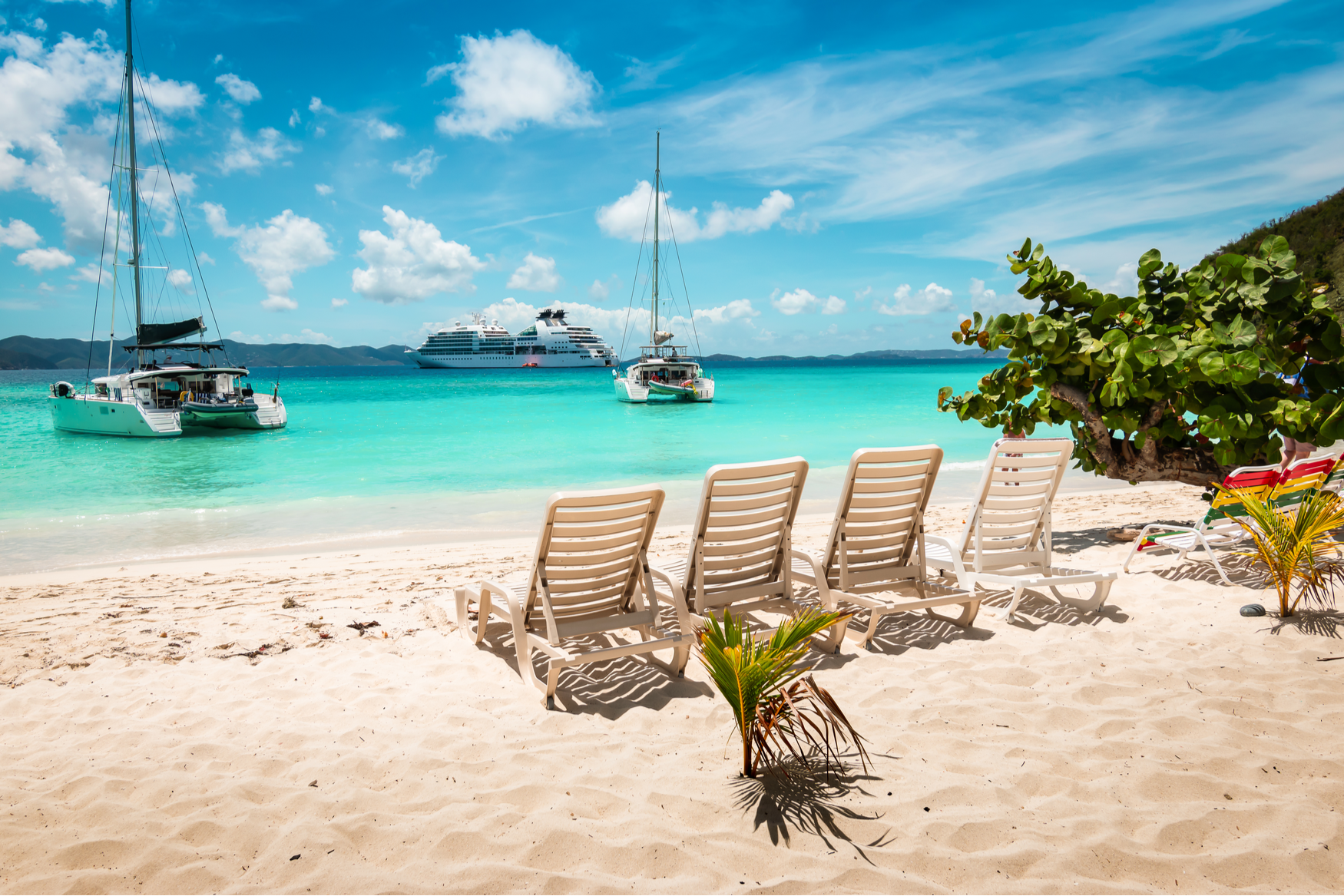 Activities & Experiences
Unspoilt volcanic islands, crystal blue waters, vivid reefs, secluded coves and raging parties are all part of the BVI lifestyle. It's a region of play, party and relaxation. All islands are conveniently close by, so all you need is your private yacht charter of the British Virgin Islands to island-hop your way around the region.
Where To Eat
There are many fabulous restaurants in the BVI, but we have a few favourites worth adding to your list:
CocoMaya: Close to the Virgin Gorda Baths, this beach bar and restaurant is laid back luxury with a view out to Spring Bay. At night the fire pit is lit, and crowds gather around.

Cooper Island Beach Club: Beer lovers will be delighted to learn that Cooper Island Beach Club has its own brewery on-site, and in the restaurant and bar, it sells these local brews as well as a delicious all-day menu.

Pusser's Pub: Victorian British decor meets Caribbean cuisine; Pusser's Pub is a local establishment, a home away from home for those craving the old British pub atmosphere.

Soggy Dollar Bar: Home of the BVI famous Painkiller cocktail, Soggy Dollar Bar is an institution worth a visit if only to sample this infamous drink.
Tradewinds: Located on Peter Island Resort, Tradewinds is a fine dining experience offering both bistro and fusion Asian-Caribbean cuisine.
Where to Shop
Soper's Hole in Tortola is the perfect place to berth and explore the shops before stopping in at one of the many waterfront bars and restaurants by the marina.
Where To Drop Anchor
There are so many must-see coves, bays, beaches and islands, but a few of our favourites include:
Deadman Bay, Peter Island: Where the pirate Blackbeard is rumoured to have been marooned.

The Baths, Virgin Gorda: A natural wonder created by volcanic activity and erosion, shaped into huge smooth boulders, now sheltered pools on the edge of the beach.

The Bight, Norman Island: Near to the famous Willy T's where wild parties are hosted and also home to Treasure Point, Pelican Island and The Indians; magical locations to snorkel the caves or dive deep into the sea.
Wreck of the RMS Rhone, Tortola: Sunk in 1967, the wreck of the RMS Rhone is now a popular dive site to see turtles, octopi and giant moray swimming within a wreck that is, in many places, still intact.
What To Expect When Booking A Yacht Charter In British Virgin Islands With Ahoy Club
Booking a charter of the British Virgin Islands is made incredibly smooth and all-inclusive with Ahoy Club and our proprietary booking software. Online our innovative booking tool gets you quick access to the vessels that specifically match your desires. From 4000 yachts, we present only those that meet your needs. Matches are found in minutes, and bookings can then be processed in no time.
Once booked, Ahoy Club pairs you with a Customer Experience Manager who knows the British Virgin Islands inside and out. Your CEM is the liaison between you and your captain, ensuring that your itinerary is locked in, and they can guide you with any advice you may like as you prepare for your journey. Whether you have all the stops in mind or you need someone that can help you craft an entire plan from scratch, your CEM can bring to life the charter of your dreams.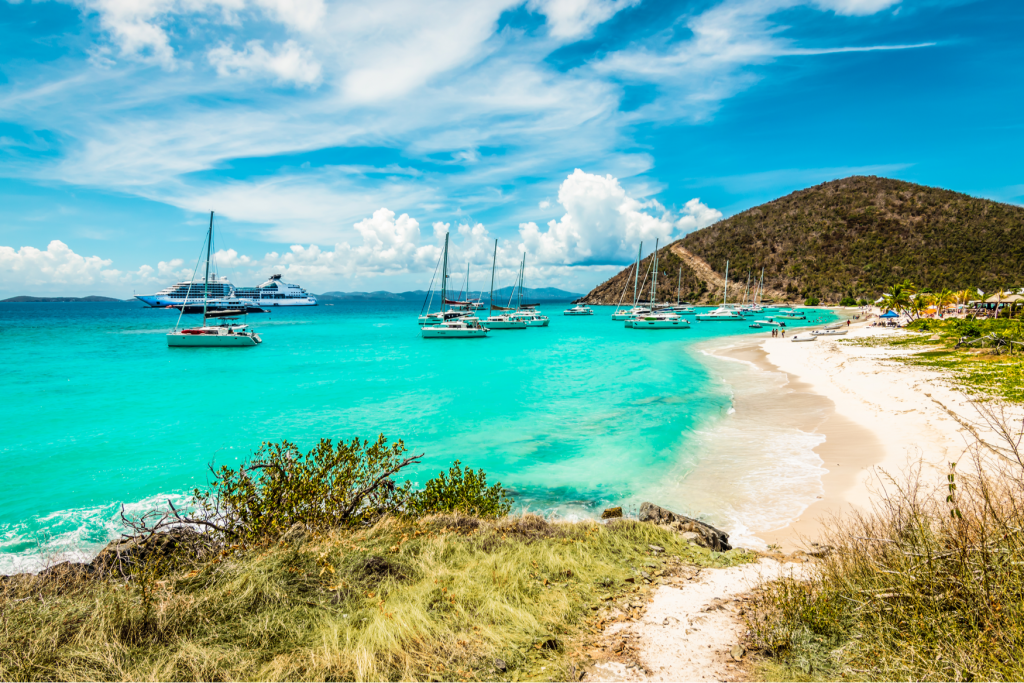 Yachts in this region
View more Top Destinations