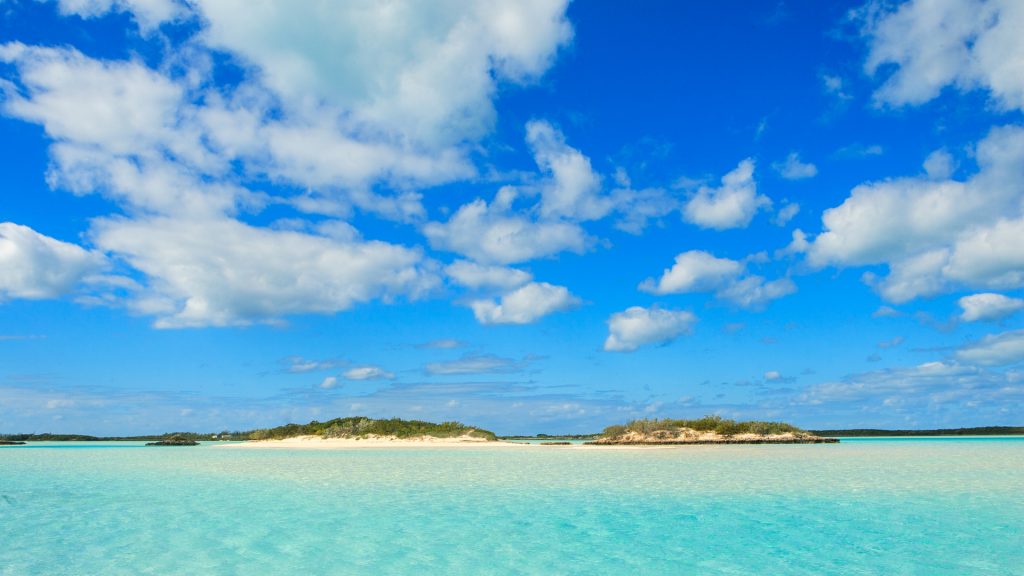 Smooth anchorages surround a signature section of the Bahama's world-famous coral blooms. A 10-foot deep sandbank protects the cay and a magnificent reef connects Norman Cay to close island neighbours.
There are no dull moments in the waters of this slice of Nassau. Snorkelers can float above a sunken Cessna that reflects the island's hardcore history. Paradise and conveniently centrally located, it made an excellent pit-stop for Southern drug traders in the '70s and '80s. Kingpins and flyboys allegedly filled up the tank and spent a few days enjoying the secluded shores.
An extended airport and Colombian style mansions are further evidence that this island knows how to play host.
Drop anchor and soak in the sun or see colourful schools of fish reclaim a sunken aeroplane amidst living coral. Tons of treasures await in the water, but even more fossils of ocean life have made it onshore. If there is any specific shell you're looking for, chances are you can find it on nearby Twinky beach.
Anywhere on the northern end will offer lagoons, beaches, and coral reefs a quick paddle away. The endless coves to anchor provide solitude while soaking in paradise.