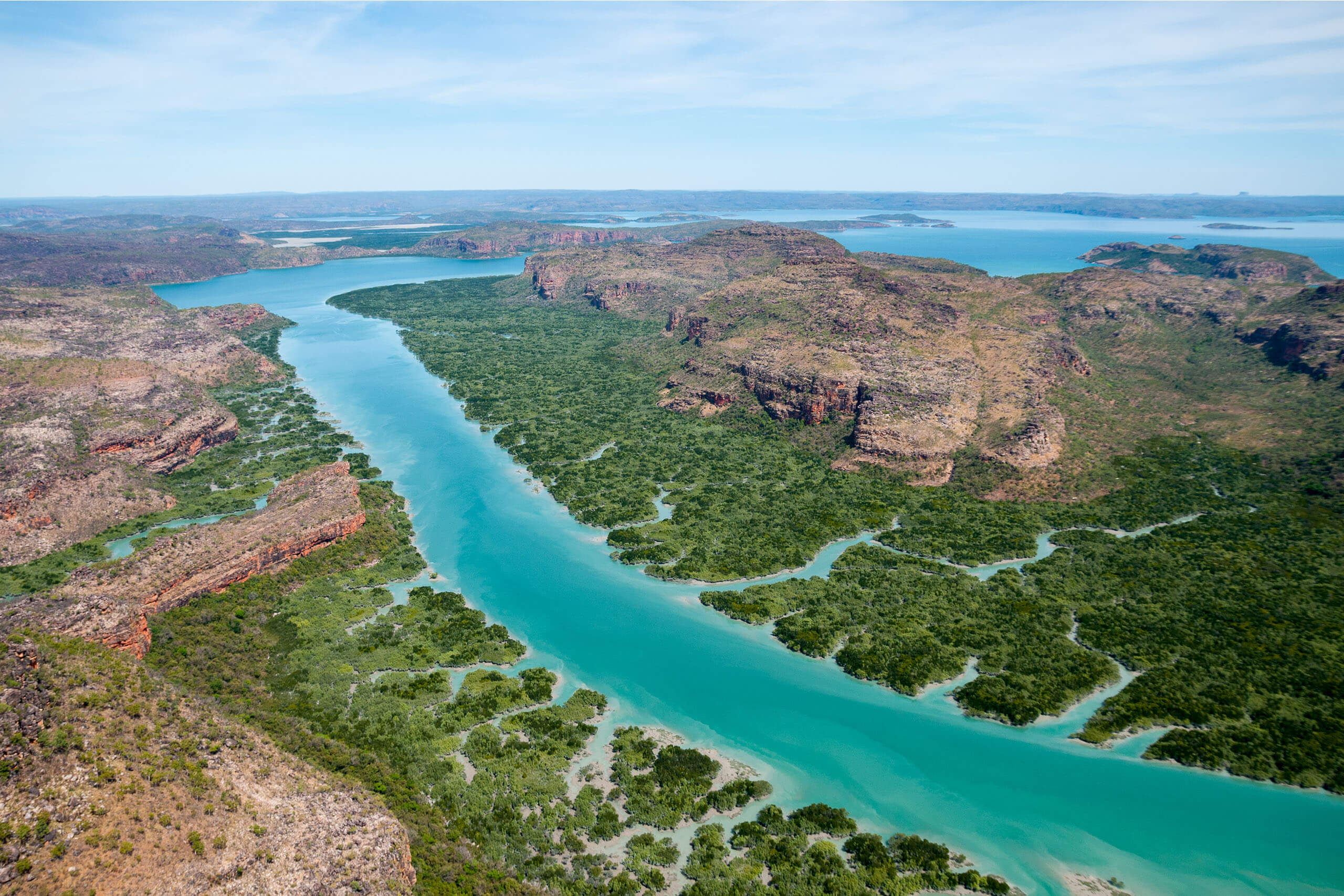 Experience the breathtaking natural wonder of Australia's outback
From stunning natural canyons to rugged, secluded coastlines, the Kimberly region has a tangible mystique about it. Spend your days exploring this cultural mecca before retreating to your luxurious home away from home. Immerse yourself in the outback with a yacht charter in the Kimberly's.
BEST TIME TO VISIT
The Kimberly's region is deliciously warm and humid year round, however heavy rainfall can make some attractions inaccessible during the wetter months. When planning a luxury yacht charter in the Kimberly's, understanding the climate is key.

June to August is the most popular time for visitors to descend onto the region. With warm highs of 28-30°C and extremely low chances of rainfall, conditions are ideal for sightseeing and water based activities. We recommend travelling at the beginning or end of this season for minimal crowds.

If you don't mind the chance of a little rain, visiting in May can be pleasant. The wet season has ended by this time, but the stunning waterfalls and rivers are still satisfyingly full. If you prefer to visit during the quietest time of year, September and October are mostly desolate. Ensure you've wrapped up your trip or moved onto the next destination by the end of October, as many stations and attractions start to close their doors to tourists at this time.

Ideal weather: 25 – 32°C
Activities & Experiences
When chartering in the Kimberly's, you'll experience luxurious surroundings and seven-star service while onboard your well appointed yacht. Admire the wild coastlines from your deck while sipping cool cocktails before disembarking to enjoy some of these must-do activities:
Malcolm Douglas Broome Crocodile Park
Get up close and personal with these incredible living dinosaurs. At the Malcolm Douglas Broome Crocodile Park you'll learn interesting facts about these animals, and learn about conservation efforts to maintain their population. Wear some comfortable shoes to enjoy a walking tour where you'll see multiple crocs enjoy their feeding time. This crocodile park is family friendly, and children are encouraged to ask the knowledgeable guides any questions they have about these toothy locals. Don't forget the sunscreen, as shade can be limited.
The Grotto
Located in iconic Surfers Paradise, the Q1 building rises 230 metres above sea level, dominating the city skyline. From the top of the building the SkyPoint observation deck provides panoramic views of the stunning Gold Coast. If you're feeling adventurous, try the SkyPoint Climb. Australia's highest external climb, this adventure departs from the 77th level of the Q1 building. Participants will be guided to the eagle's nest located 270 metres above the ground below. Enjoy 360° views of the beautiful skyline and toast your success at the 77th floor Bistro+Bar.
Dine at Kiyomi
Tucked away inside the glittering Star Casino is the mouthwatering Kiyomi japanese restaurant. Visionary Executive Head Chef Chase Kojima has created a delectable menu of authentic Tokyo inspired dishes with a modern twist. Put your trust in the chef by dining on a pre-set menu of small plates including tender Wagyu beef with an eel and kombu jus. Bookings are essential as this is one of the Gold Coast's most talked about establishments.
Take to the skies
For adventure seekers up for a moderate physical challenge, The Grotto is certainly a satisfying reward for the effort it takes to reach. We recommend hiking shoes with good grip to descend the 140 steps required to discover this peaceful swimming hole. There is no handrail, so children may require assistance. During the wet season the 120 metre cliff face becomes a spectacular waterfall, and the swimming hole is safe and refreshing year-round. Plan your visit for early morning for the best chance at having it to yourself.
The Buccaneer Archipelago
Only accessible by boat (and rarely crowded by tourists) lies the beautiful Buccaneer Archipelago. Consisting of approximately 1,000 rocky islands dotting the pristine turquoise ocean, you could easily spend days exploring these isolated outposts. We recommend having your crew pack a gourmet picnic and toasting the sunset from the shores of your favourite. Keep your eyes peeled for cheeky wildlife such as native birds, they may be very interested in meeting you.
What to expect when booking a yacht charter in the Kimberly's with Ahoy Club
Here at Ahoy Club, we're passionate about delivering the kind of seven-star service our discerning clients deserve. We have decades of combined experience in all aspects of yacht management and a global network of more than 4,000 professionally crewed yachts, catamarans and gulets. Finding the perfect craft for your yacht charter in the Kimberly's has never been easier.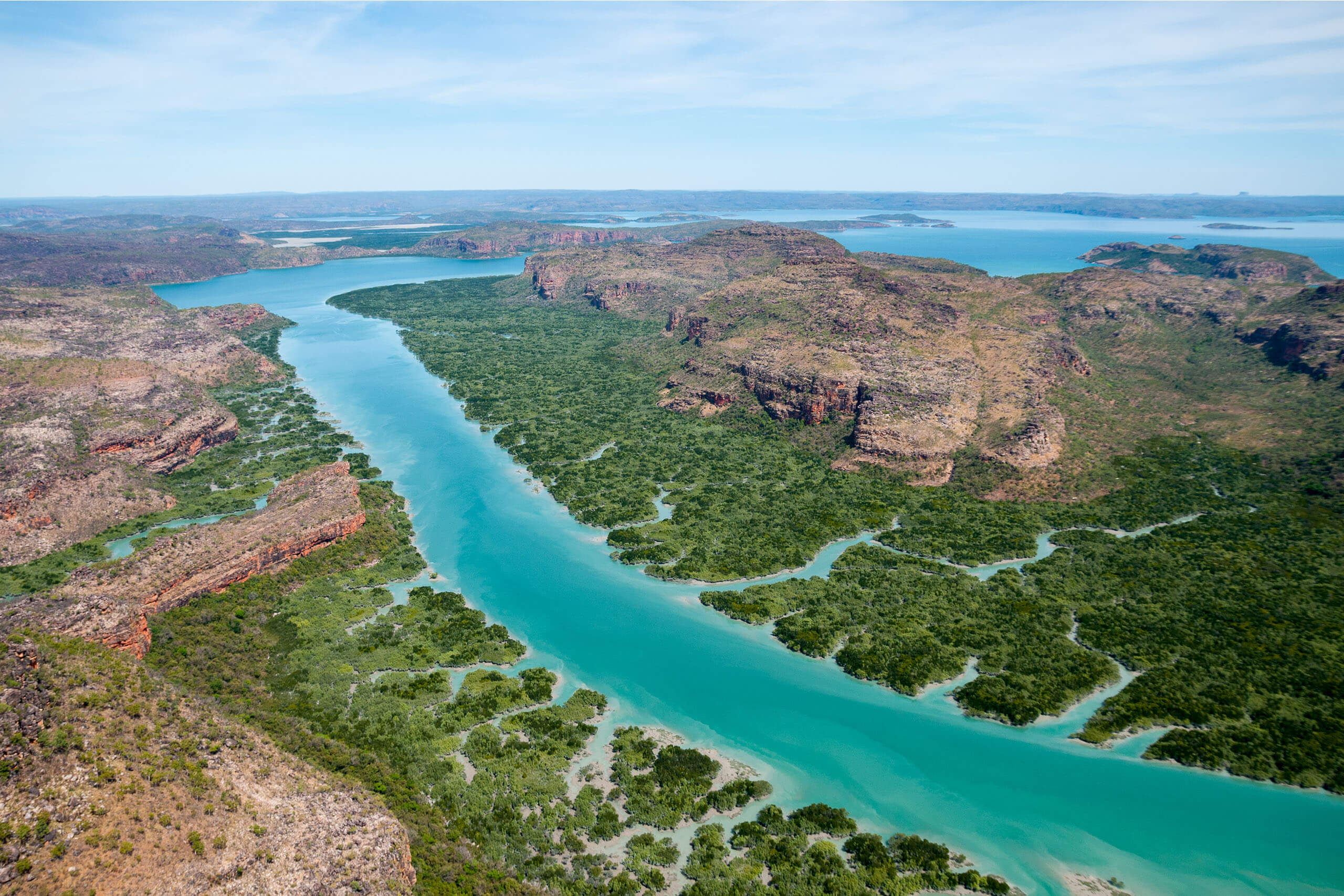 Yachts in this region
View more Top Destinations