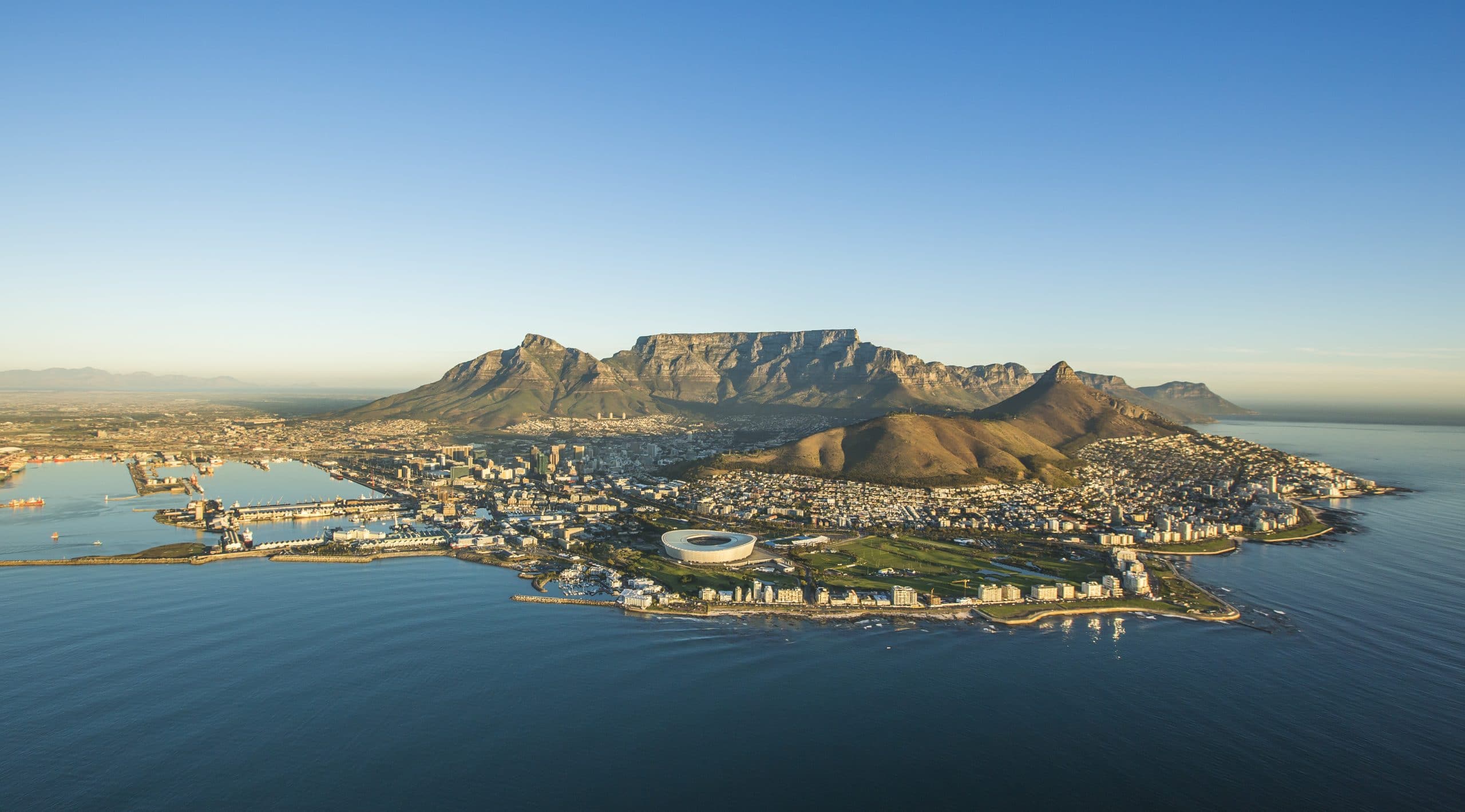 Discover untouched beaches,
towering cliffs, jungles and savannahs
The greatest National Parks in the world, safari spotting the Big Five, and exploring diverse cultures. Escape the influence of the modern age and escape to the least crowded beaches on the planet.

Ideal weather: 22 – 28C
BEST TIME TO VISIT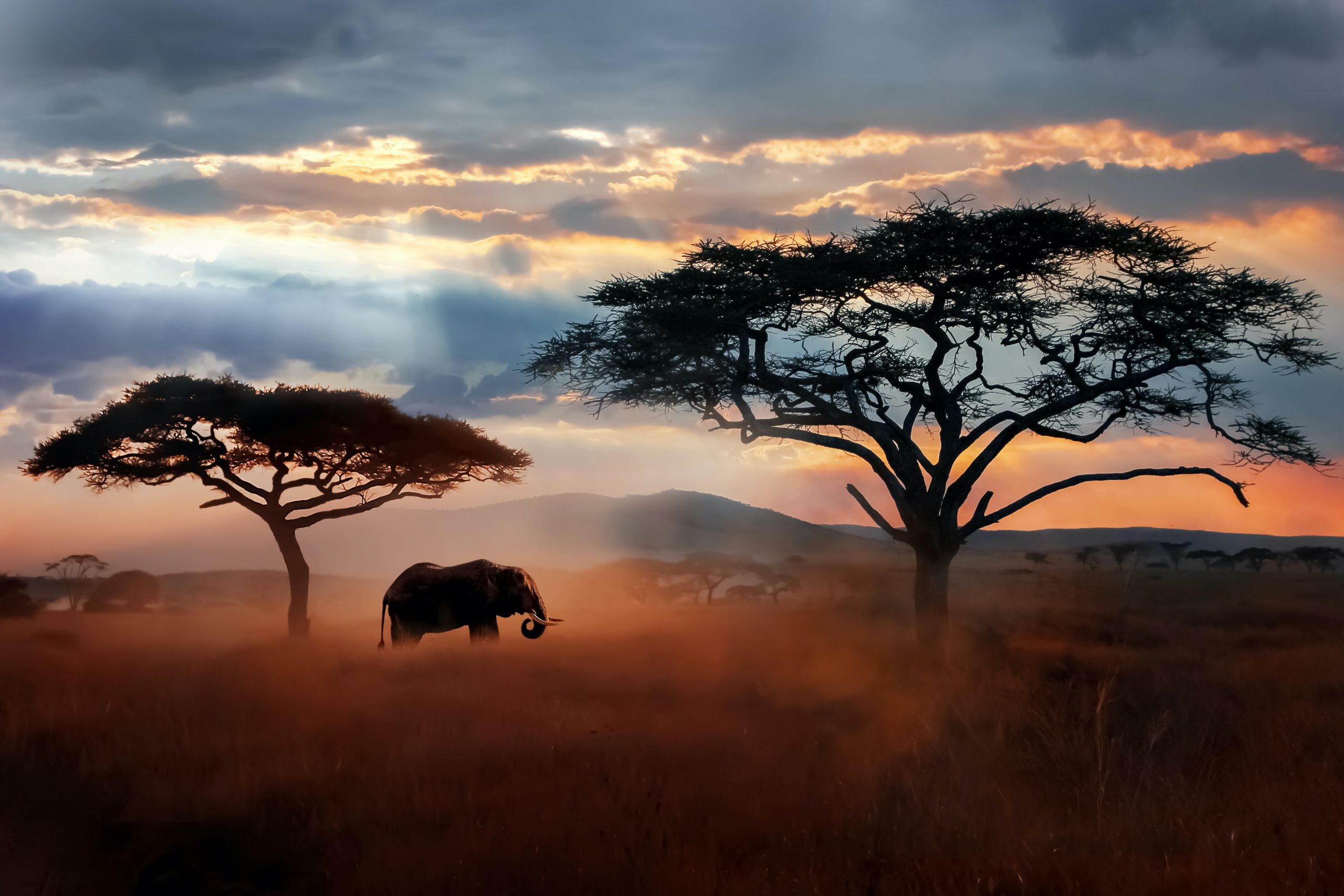 A WILDLIFE HAVEN; DIVE WITH GREAT WHITE SHARKS AND SPOT THE BIG 5 ON SAFARI
Or explore buzzing metropolis', stunning wineries and wild coastlines in the same city.

Whilst the activities are endless, on shore, it is not advisable to go anywhere alone or in small groups. Local guides and fixers are cautious and know where and when to travel to certain places to keep you safe.

Although you are travelling via luxury yacht and clothing is optional, it is important to note that many African countries are predominantly Muslim countries, where it may be disrespectful to disembark a yacht wearing nearly nothing. It is worth researching the route you are taking to ensure you do not offend the locals.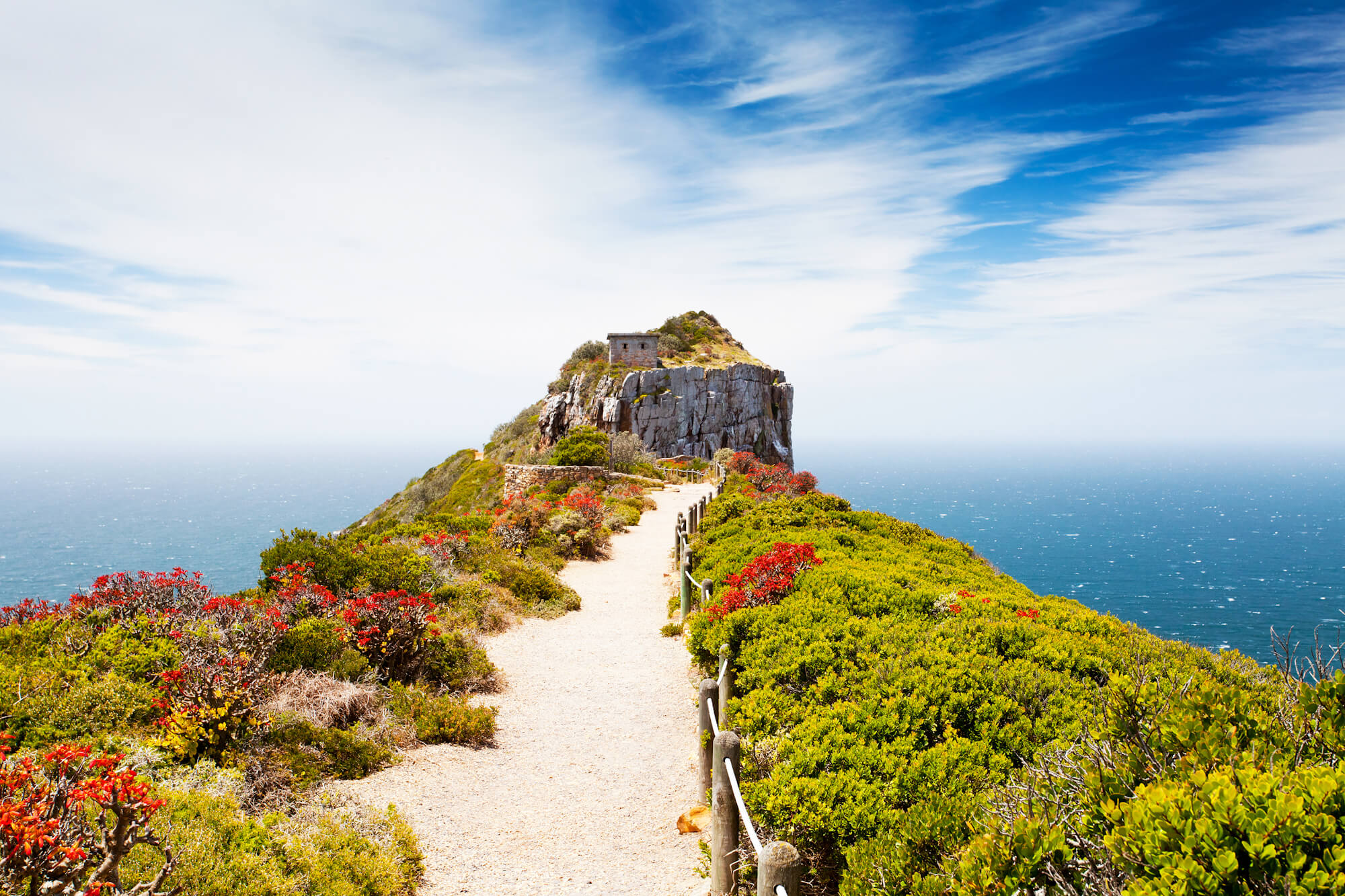 REGION OVERVIEW
As a luxury yachting destination, South Africa clashes with regular cruising destinations; and this means there is often a limited choice in superyachts to charter. A spectacular region with so much to offer, it is worth considering taking the trip if you find a yacht to charter in the area.
READ MORE
Head to the striking wonder that is Cape Pointa natural phenomenon near Cape Town where the Indian and Atlantic Oceans collide. Attracting thousands of local and international tourists each year, you can experience the spectacular sight from a different angle; the water. When heading there on your luxury yacht, remember the ocean water here is known to be quite choppy.
The most enticing part of this unique corner of the globe is its diversity and its ability to cater to all kinds of travellers. From the cosmopolitan hub of Cape Town that boasts plentiful culture, mouthwatering cuisine and beautiful wineries and the pristine waters of the Canary Islands to the vibrant culture of Morocco's Casablanca and national park safaris where you'll encounter Africa's big five amid a backdrop of endless desert; Africa is a land of wonders we'll worth exploring. The best way to do so? By private yacht charter, of course.
Africa's underwater world rivals that of on land with the chance to see diverse marine life at every turn while on your yacht charter. Cold waters and seal breeding rookeries lure great white sharks and if you're a keen diver and can muster up the courage a brave cage dive is a common adrenaline-pumping activity for visitors of the region.
South Africa boasts incredible water life too. Nature lovers can witness the penguins nesting on the shore alongside sharp exhales of whales cruising the coast. Further north the temperatures rise as beaches become more tropical and surfers can discover some exotic breaks.
From emerald rainforest and dusty desert, immerse yourself in the vibrant, exotic beauty of a region like no other. The world's fourth-biggest island floating off Africa's southeast coast, Madagascar is one of the most biologically diverse places in the world. Spot the striking wildlife, flora and fauna in Ranomafana National Park and then carry on to the towering canyons, sandstone ridges and expansive plains of Isalo National Park.
The combination of pristine island beaches, culture-filled seaside towns, bustling metropolis' perched on the Atlantic Ocean and a striking underwater life waiting to be explored makes Africa one of the most underrated regions to charter a private yacht.
READ LESS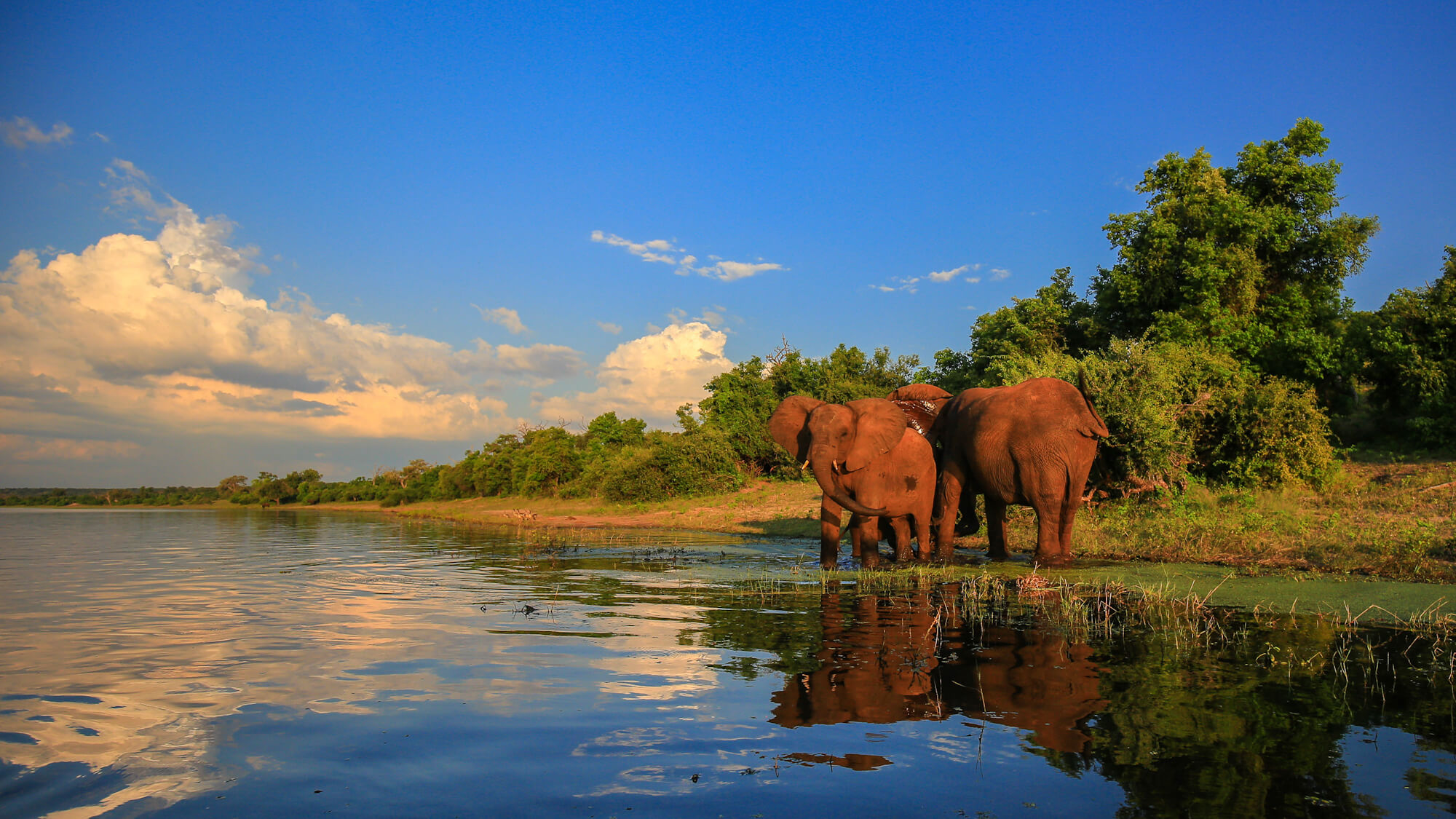 DON'T MISS
South Africa's capital city is where culture, striking landscapes and cuisine collide. Few cities on earth have a landscape as spectacular as Cape Town, where towering mountainous backdrops and lush rolling wineland towns meet dramatic peninsulas and quaint sandy coves. Exploding with vibrant culture, colourful cuisine and a historically-significant past, Cape Town proves to be one of the most sought-after holiday destinations in the world.
READ MORE
Charter your luxury yacht nearly seven kilometres off the coast of Cape Town to UNESCO World Heritage-listed Robben Island and see the prison cell that housed Nelson Mandela, South Africa's most famous activist, as you learn about the history of the apartheid.
No yacht charter to Cape Town would be complete without a trip to the peak of Table Mountain; named one of the 'New 7 Wonders of Nature' and commanding Cape Town's landscape with its towering grandeur. The cable car ride to the summit of the famous mountain will give you an unforgettable, bird's-eye view of the city along with its colourful townships, picturesque waterfront and dramatic coastline.
A real highlight of a private yacht charter to South Africa may, in fact, be disembarking the ship and heading to the famed Kruger National Park for up close and personal encounters with the world's most majestic animals. By day, you can experience exhilarating game drives where you'll spot elephants, lions, giraffes, leopards and more amid enchanting open valleys and towering mountains. By night, savour breathtaking African sunsets amid never-ending savannahs that you'll truly never forget.
Wine buffs are in luck as South African wine is famous worldwide and the award-winning wine country is located just 45 minutes' drive from Cape Town. Visit the centuries-old vineyards and marvel at the Cape Dutch architecture of Stellenbosch and Franschhoek wine towns that date back to the 17th and 18th centuries. It is here where elegant French influence complements renowned wineries and rolling vineyards.
Morocco, best described as one of Africa's most imperial countries, offers a mix of seemingly-endless culture, jaw-dropping Moorish palaces and stunning coastal towns. Casablanca, made famous by a film of the same title, is not just a step into the country's heritage, but a look into the impressive modern architecture and glitz and glam of modern culture and urban design.
Cruise your private yacht charter along Morocco's Atlantic coast to the port city of Essaouira a charming seaside town of stone mazes, dizzying souqs, 18th-century architecture, warm sea breezes and a picturesque port used by Phoenicians, Portuguese and Arabs.
READ LESS
Destinations In This Region
View more Top Destinations