Yacht Season | Best Destinations For Yachting in June
If you're chasing good weather, June is an amazing month to visit destinations in the Northern Hemisphere and along the equator. Yacht season is in full swing across the Mediterranean, Europe, Africa, North America and parts of South America at this time, with a real party vibe to be found at every destination.
With average daily temperatures of between 24ºC and 32ºC, the Mediterranean never fails to deliver sunshine, warm breezes and chilled vibes. The Caribbean is still in play too, with June being the last month before the annual hurricane season sets in.
Stuck for ideas of where to go sailing? Here are some of the best destinations for yachting in June.
1. Ionian Islands, Greece
Ask anyone where to go yachting in June and the first place most people mention is Greece. The stunning Ionian Islands are among the most beautiful in the world, epitomising the very best of Greek culture and natural beauty. From Corfu with its classical architecture and rustic old towns to Zakynthos, famed for its vibrant party scene, breathtaking beaches and world-famous shipwreck – the world is your oyster and these are its pearls. Step away from the more touristy islands and you'll find Kefalonia, Ithaki and Lefkada all waiting to lift the veil on a more traditional way of life, a multitude of cultural attractions and of course, more gorgeous beaches and bays to soak up those warm summer rays.
2. Sicily
Famed for being the largest island in the Mediterranean, Sicily is an explorers paradise. With some of the most beautiful coastline to be found in Italy, along with mouthwatering local cuisine and the iconic Valley of Temples, there is always something to see and do here. Other notable Sicilian attractions include Mount Etna, the largest active volcano in Europe and of course, crystal clear waters framed by rustic villages and imposing mountainscapes. With an average high of 25°C in June, the weather tends to be calm and with very few cloudy days – perfect for yachting off of the Sicilian and Italian coasts.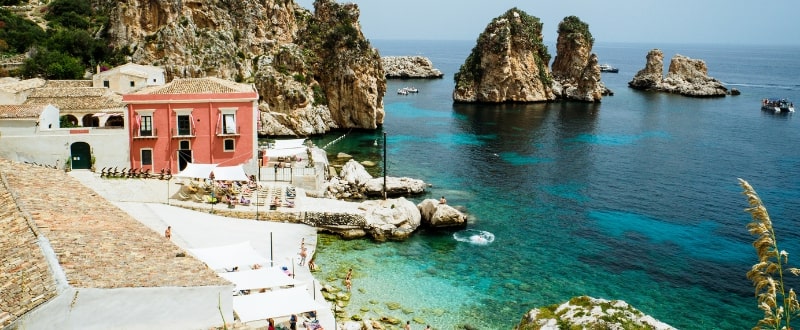 3. The Balearics
Nothing quite screams summer yachting destination than the always-popular Balearic islands. Ibiza is often the main draw to these Spanish islands, with one side of it dedicated to that infamous Mediterranean party scene and the other reserved for a more relaxed and undisturbed vibe. With an average daily temperature of 24°C in June and more than 300 days of pure sunshine each year, the Balearics are perfect for yacht charters in the turquoise waters of the Mediterranean. Consisting of 156 islands and islets, the big four are Mallorca, Menorca, Ibiza, and Formentera – each surrounded by beautiful beaches, cosmopolitan bars and restaurants, calm seas and history galore.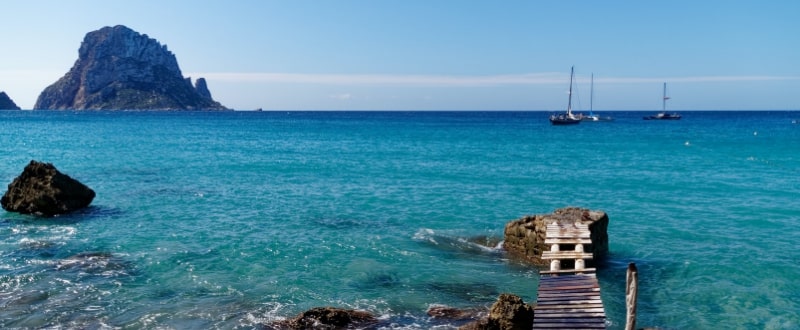 4. The Bahamas
Located in the Lucayan Archipelago of the West Indies and consisting of 700 islands and 2,400 cays, the Bahamas are among some of the most beautiful islands to be found in the Atlantic. Famous for its tropical climate and relaxed atmosphere, the Bahamas is known for its stunning tropical beaches, lush rainforests, beach bars and clubs, and of course its world-class sailing opportunities. Superyachts and holidaymakers set up home here throughout the year – taking advantage of the best this lush island paradise has to offer.
5. The Whitsundays
Nestled off the coast of Queensland, 74 beautiful islands on the edge of the Great Barrier Reef await to be explored. Spend the day sunbathing on impossibly white sands lapped at by crystal clear waters. Enjoy a round of Golf on neighbouring Neck Island. Explore endless walking trails and diving opportunities at Hook Island and discover isolated beaches made for relaxation and escapism. Or, simply spend the day reclining on the sundeck with your favourite book. A true tropical paradise perfect for island hopping, the Whitsundays are fantastic for yachting in June.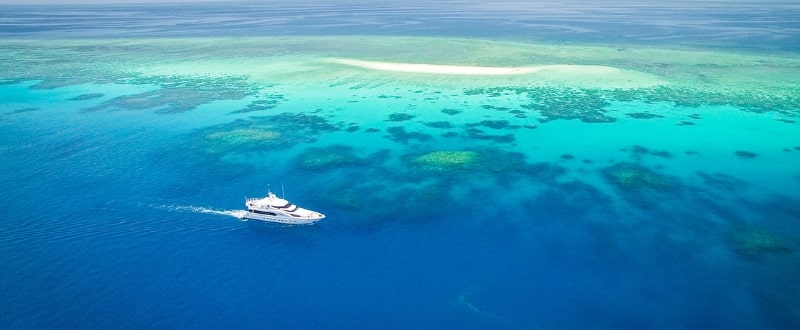 6. Spain
We've mentioned quite a few Spanish islands and autonomous regions on this list already, but there's nothing quite like the largest country in Southern Europe – Spain. Home to the Basilica, the Pamplona Bull Run, tapas, red wine and flamenco, this cultural hub of Europe is also where you'll find some of the best beaches and nightlife around. The Costa Brava is where you'll find beachside bars and hyper-clubs, perfect for a night out partying. Barcelona and Valencia bring a traditional vibe with stunning coastal beaches, marinas and natural coves. While Marbella on the Costa Del Sol is where you'll find all of the glitz and glamour. Plus, with an average daily temperature of 32ºC, working on your tan as you sail the Spanish coast is a real treat.
7. French Riviera
When it comes to the best yachting destinations in Europe, there's nowhere quite as classic as the French Riviera. The Côte d'Azur is home to glamorous hot spots such as Monaco, Cannes, Nice and St Tropez where luxury lifestyles collide with beautiful beaches, upscale restaurants and boutique stores. Explore endless charming towns and glittering cities, framed by imposing mountainscapes, jewel-coloured architecture and the glittering waters of the Mediterranean. With well-appointed infrastructure designed for catering to superyachts of all sizes, June has long and warm days perfect for exploring the best that the French Riviera has to offer.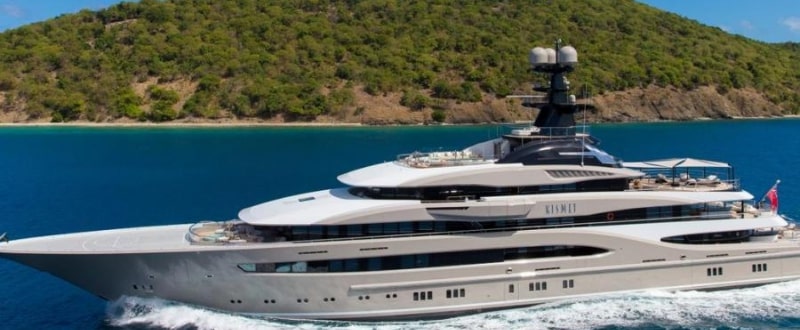 8. Croatia
Rapidly becoming one of the most popular yachting destinations in Europe, Croatia and the Adriatic sea burst into life come mid May. With daily average temperatures of 22°C, 15 hours of glorious sunshine each day, and cool, comfortable evenings – it's the perfect time to explore kilometers of stunning coastline. Popular for its abundance of beautiful beaches, exciting watersports, natural caves, lagoons, and reefs and 718 different islands to discover, this Balkan country has a familiar Mediterranean vibe.
Where To Charter The Best Luxury Yachts in June
Whether you are looking at living the high life in the Mediterranean, setting sail off the coast of Australian in the Whitsundays or exploring the beauty of the Bahamas, Ahoy Club has your dream yacht charter ready and waiting. Climb aboard luxurious superyachts designed for unforgettable getaways to some of the world's most popular yachting destinations.
Get in touch today or browse our charter yachts below to inspire your next visit and explore the many options we have available.