Top Tips For Your Next Charter
If you are new to yacht chartering, it is always useful to know some yacht charter etiquettes and customs before you embark on your yacht charter experience with Ahoy Club. Y our yacht charter will be lots of fun; your crew are on hand, along with our Concierge team to assist you with anything that may arise during your week aboard but we thought we would give you our top yacht charter etiquette tips.
Barefoot rule explained
A question that often arises with our clients who are new to the charter experience is 'Why can't I wear shoes on deck?" and it's a valid question because who would know that you couldn't wear shoes on board if you haven't chartered before? Decks are notoriously fragi le and scruffs, scratches or dents on the immaculately kept floors are a big no-no. Wearing outdoor shoes or heels onboard will quickly damage the yacht's teak decking and plush carpets. You will quickly notice on your charter than the interior décor is kept to perfectio n and the crew do an excellent job of maintaining the condition of the yacht. Of course, bring your favourite heels, slides or dress shoes for onshore activities but use the barefoot rule to show off your fresh pedicure whilst onboard!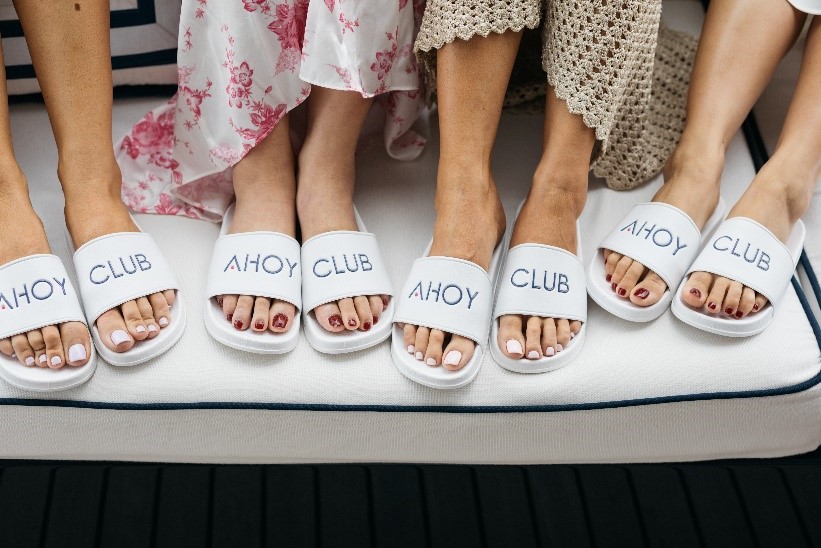 Allow time for housekeeping
Keeping a superyacht spic and span is an important part of the crew's daily routine but it does take time. Speak to the crew at the beginning of your charter to arrange a time to make up your stateroom each day, we often find whilst you're enjoying a leisurely breakfa st is the perfect time for both you and the crew.
Keep Crew Informed
Your charter crew are there to ensure your charter experience is truly memorable but please keep them informed of any changes you'd like to make in advance. If you want to throw a glamorous party or if you're having a blast ashore and decide to skip the next meal – th at's ok but let them know. Not only does keeping the crew informed but it will save you on APA as you get billed for the food the chef cooks. For all direct requests that may change your charter should be directed to the Captain, his or her Officer in Charge, or the Chie f Steward(ess).
If you are heading to for a swim whilst at sea, we'd recommend letting one of the crews know – mainly for your safety but after a swim, the crew know that guests often feel peckish when they get back on board.
Tipping
A standard practice in the charter industry if tipping your crew for their excellent service and hard work throughout your stay. Typically, the recommended amount ranges between 10% and 20% of the overall charter fee however, your Ahoy Club Account Manager will guide you if needed.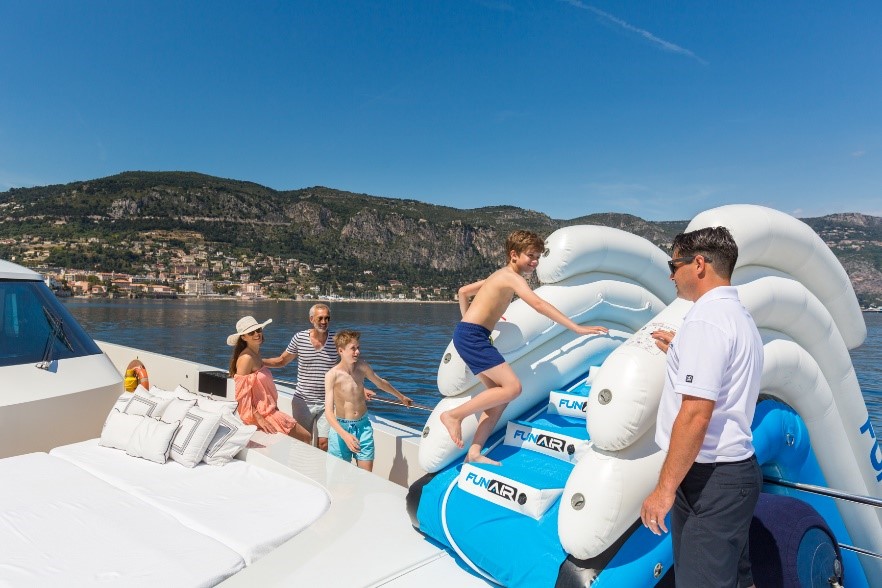 Listen to the crew
The crew are there to keep you and your guests safe and it's very important to listen to their instructions and guidance at all times. Your safety is the prime responsibility for the captain and crew, therefore, listen to the crew at all safety briefings and if there is anything you didn't understand, please don't hesitate to ask them to repeat it.
Childcare during your yacht charter
Whilst the crew will go above and beyond to ensure the little ones have a great experience and lots of fun, they are unable to babysit for you as they already have a lot of work on their hands making your experience flawless. Many of our Ahoy Club yachts come with the option of adding a nanny or supernumerary to the crew, if this is a service that you require our charter experts can explore this option for you when you are booking the charter.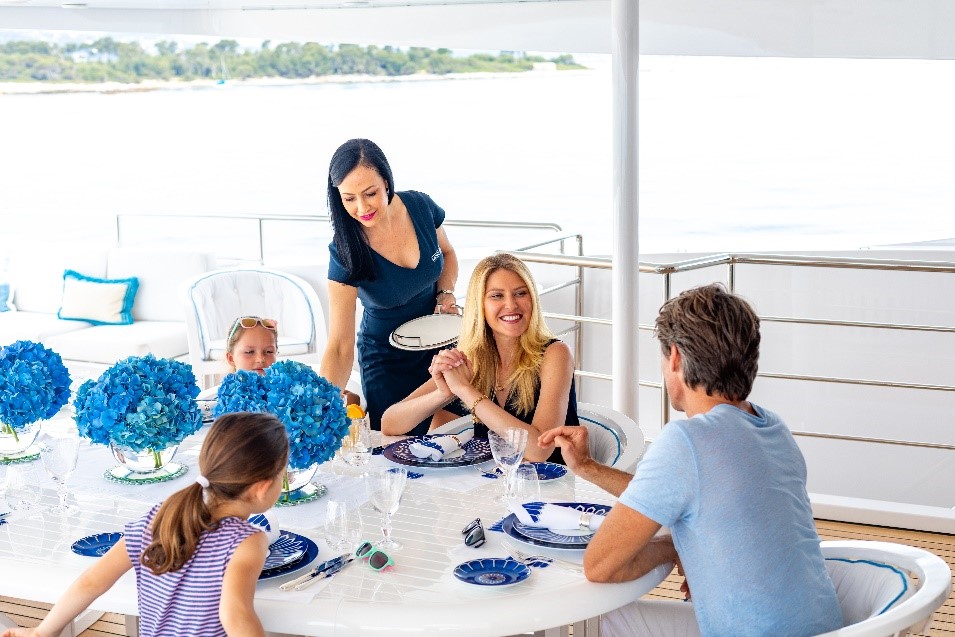 Superyachts tend to have a few rules and respecting those rules will help ensure that your charter runs smoothly, and all your guests have a wonderful time. Of course, your Ahoy Club Account Manager will keep you informed every step of the way so don't be worried if y ou forget one our yacht charter etiquette tips.
Book your next yacht charter or enquire with our team today.