What to Expect on a Yacht Charter in the Whitsundays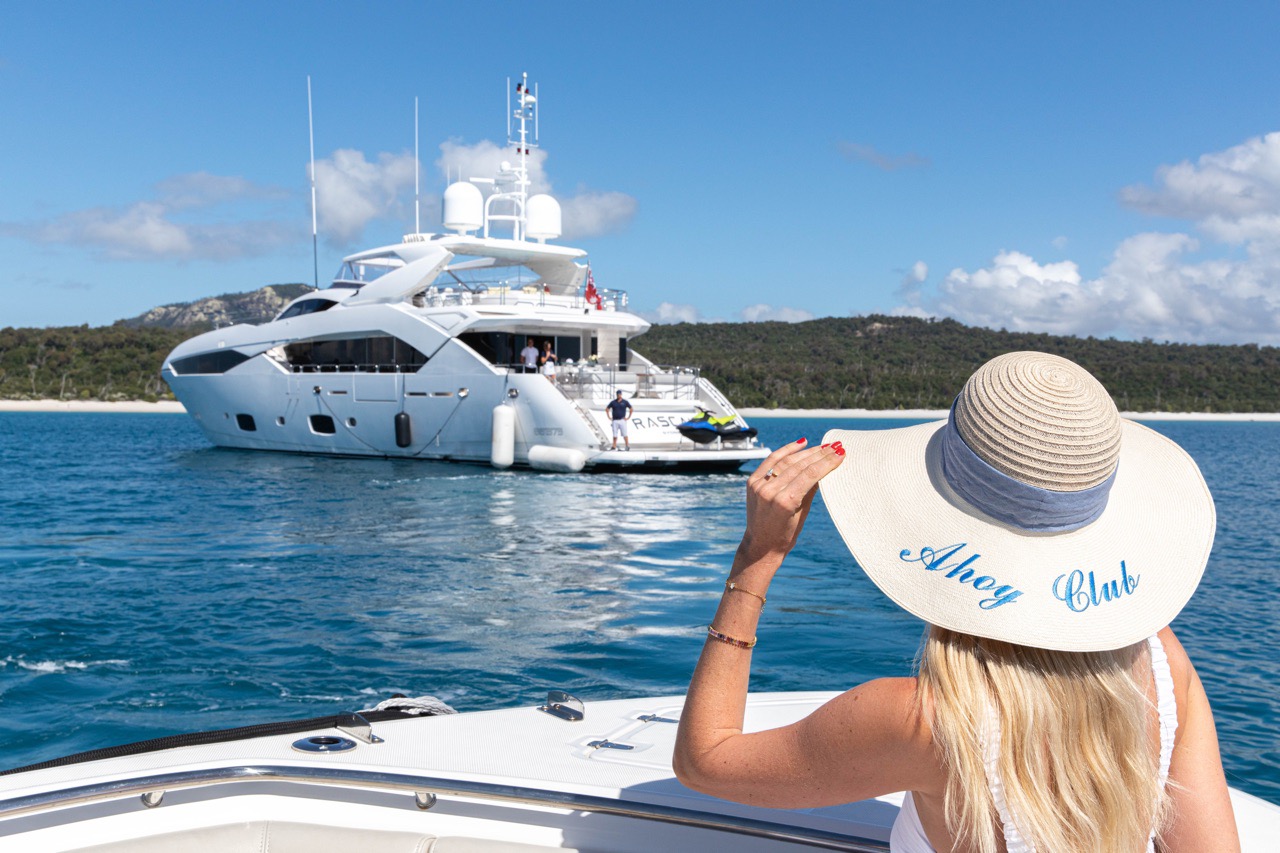 There's no doubt about it - experiencing the Whitsundays with a private yacht charter is by far the best way to do it. Given that the region is made up of 74 islands that are for the most part untouched, there's no better way to explore than by setting sail and cruising through crystal clear waters to discover all of the beauty of this stunning tropical paradise. Not sure what to expect on your yacht charter in the Whitsundays? We've put together this guide to prepare you!
Privacy
A large part of the charm of the Whitsundays is its unmatched serenity and peaceful atmosphere. When you charter a yacht, expect to fully immerse yourself in this as you sit back and relax on your own private floating paradise. Unlike staying in hotel accommodation, you'll never have to worry about crossing paths with others or sharing amenities - your valuable vacation time is yours to enjoy however you want. You'll also be able to access the less frequented beaches and coves that are hard or impossible to visit by foot, creating an even richer experience of what the Whitsundays have on offer.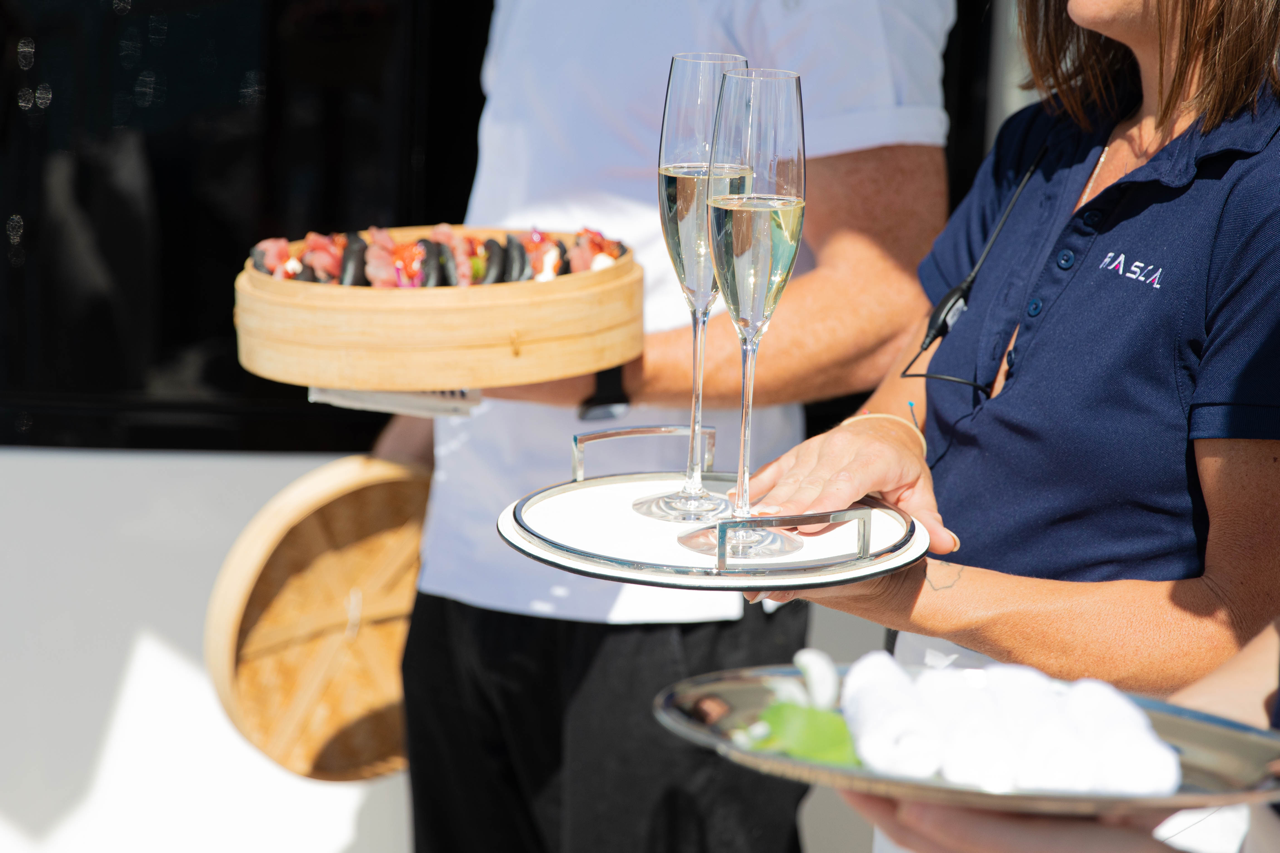 First Class Service
Chartering a yacht in the Whitsundays through Ahoy Club means an experience tailored just for you. No matter what you want to get out of your holiday, the highly experienced crew onboard will cater to your every need. From being gently woken up with a delicious breakfast in bed, to being escorted via tender to some of the best scuba diving spots, or maybe a themed dinner party night with your friends and family - enjoy a bespoke vacation with no stone left unturned.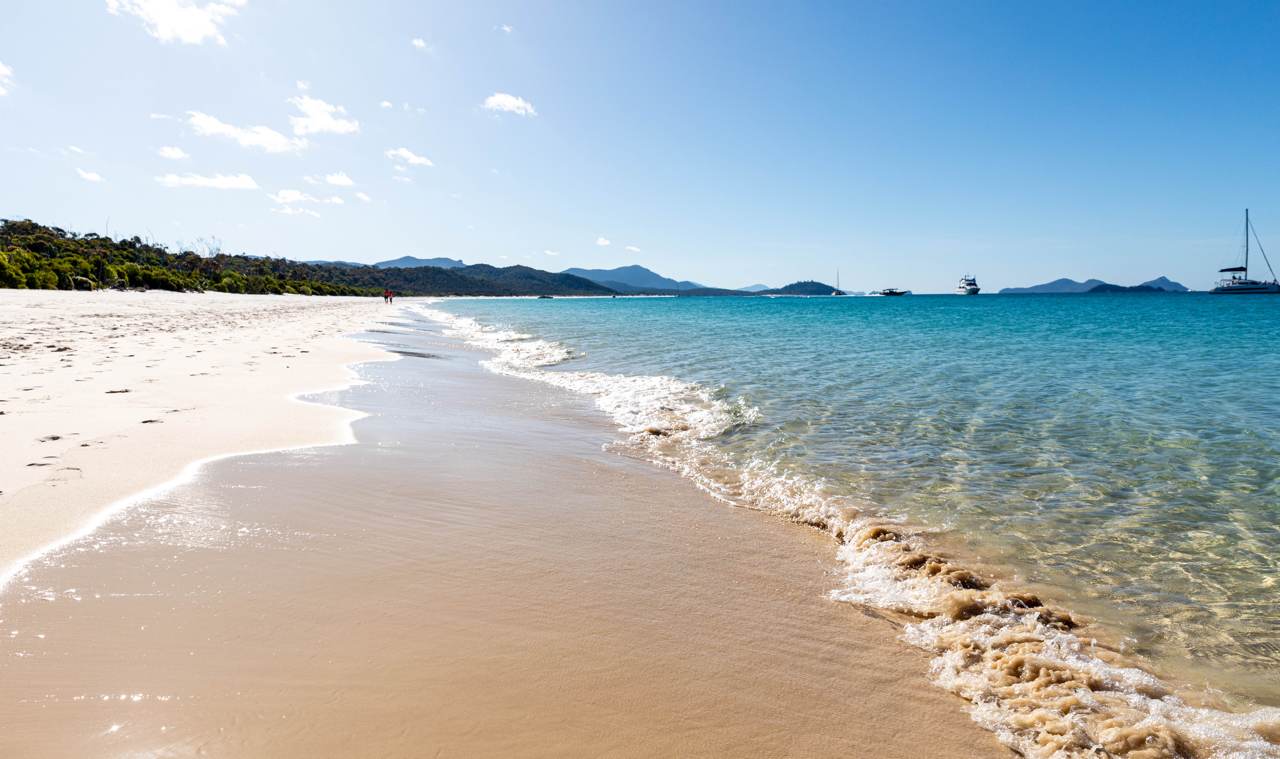 Freedom to Explore
Staying onboard a yacht in the Whitsundays means you have the freedom to explore the region by sea and visit a new location each day. Before you venture off, we will work with you to build out your perfect itinerary based on what you'd like to see - whether that be the pure white sand of Whitehaven Beach, the rich marine life of the Great Barrier Reef, a fine dining experience on land at Hamilton Island, or a beach barbecue set up by the crew on one of the many small beaches around the region. Chartering takes the stress out of having to pack and repack to see more of a region and reduces travel time. Once you've settled in, let the crew take you to where you want to be - all you need to worry about is having a good time!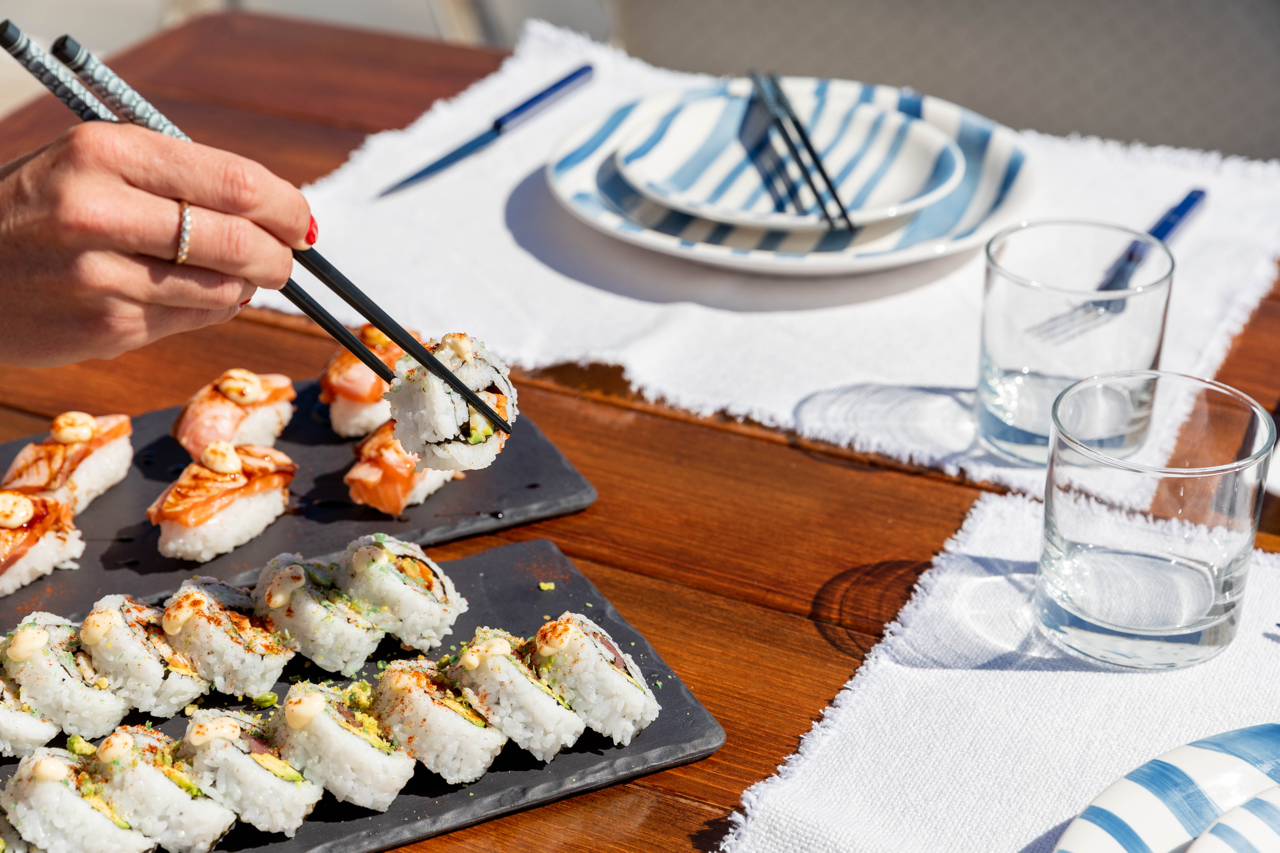 Delicious Food
When you charter a yacht in the Whitsundays, you'll have your own private chef onboard to create mouth-watering meals for breakfast, lunch and dinner no matter your dietary requirements. The Whitsundays has some amazing opportunities for fishing, meaning your chef can cook up your freshly caught fish or prepare a decadent sushi platter to enjoy on the aft deck!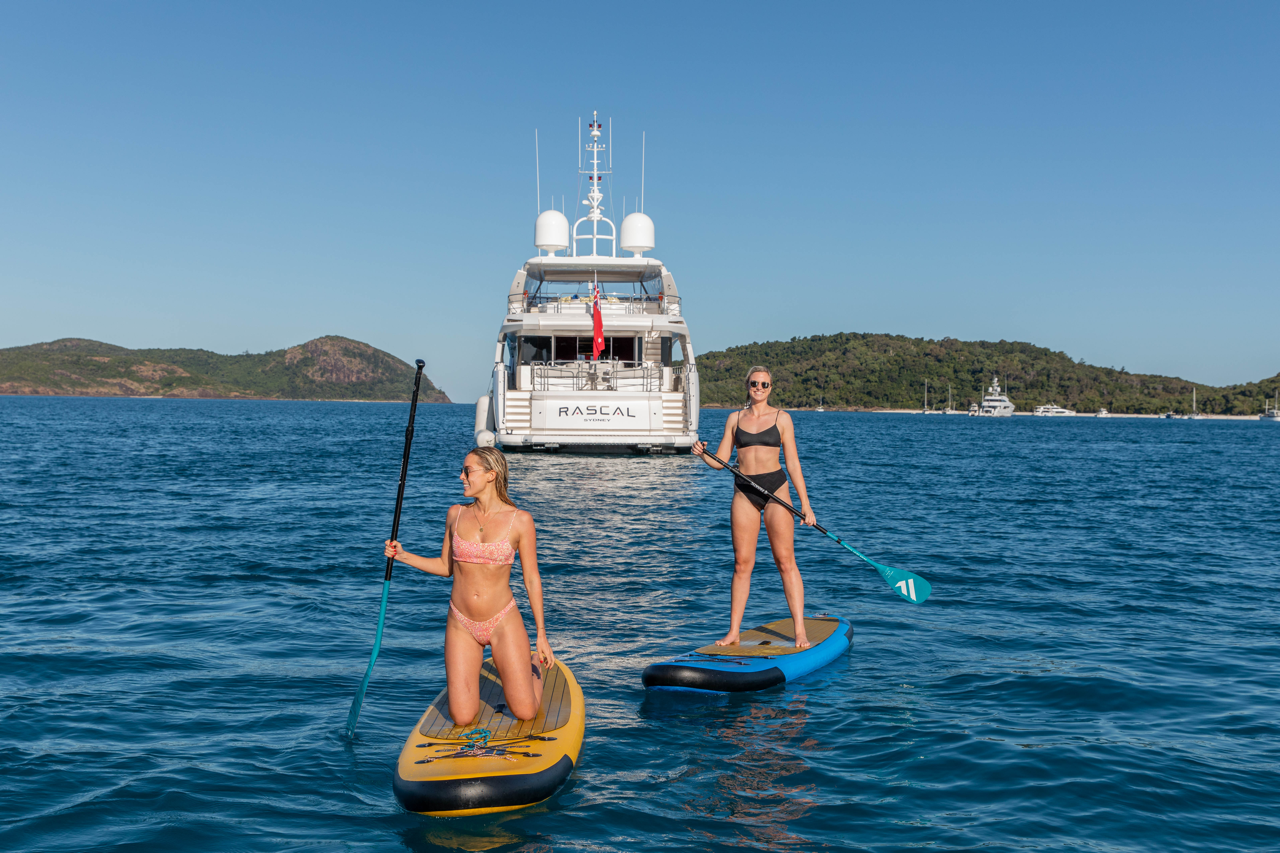 Direct Access to the Ocean
The turquoise water that the Whitsundays is so famous for is arguably the biggest reason so many are drawn to the region, and there's no better way to immerse yourself in the beauty of it than by chartering a yacht and making the ocean home. There's no need to have to pack a bag for the beach, make the journey there, and then find a spot on the sand. All you need to do is walk out the aft and jump off the swim platform of your yacht, straight into the sea! Your crew will have a towel and your refreshment of choice waiting for you as soon as you climb back onboard. With many yachts having a range of snorkel gear and water toys available, you'll be able to make the most of this island paradise which in our opinion, is truly best seen by boat!
Chartering a yacht in the Whitsundays is truly a second-to-none experience that everyone should experience once in their life. It's one of the most awe-inspiring locations in the world and its tropical nature makes it the perfect place to see by sea. Don't miss out on finding out for yourself this season.
Enquire now!