Top 10 Best Superyacht Toys
Superyachts and water toys go hand in hand, and over the years the range of toys that luxury yachts have on offer have become hugely varied and more exotic. Whether your passion is exploring what's underwater or experiencing the adrenaline-rush of skimming over the waves at speed, there's a range of water toys available for your luxury yacht charter that is guaranteed to tick all of the boxes when it comes to your wants. Here's our pick of the 10 best superyacht toys for your luxury yacht charter with Ahoy Club.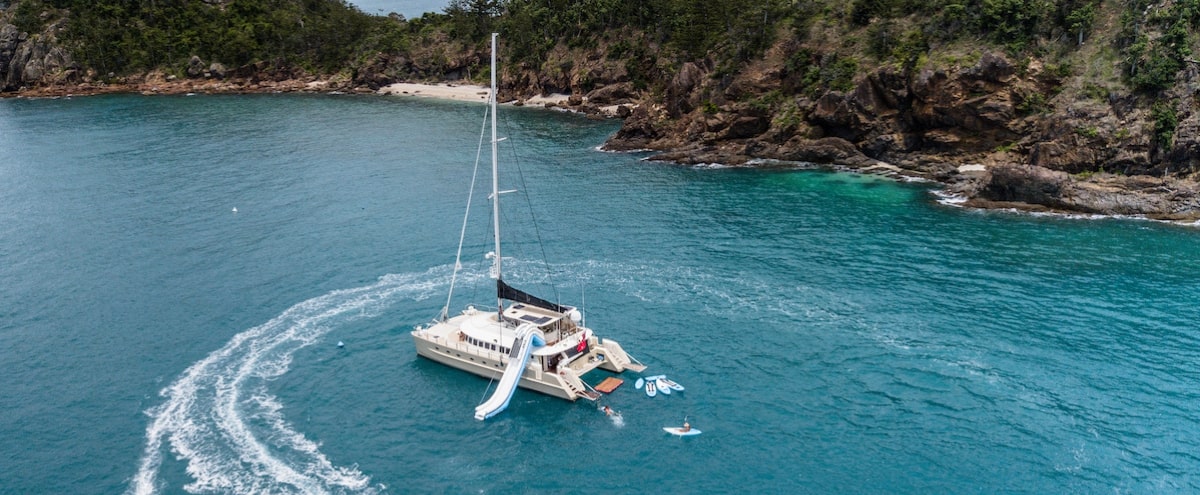 1. Personal Watercraft
PWC like Jet Skis are a classic for a reason – riding one can be some of the most fun you can have on the water. They're fast, maneuverable and will give you an adrenaline rush every time you hop on! Available in either stand up or sit down models, a PWC is something you will certainly want on your superyacht charter.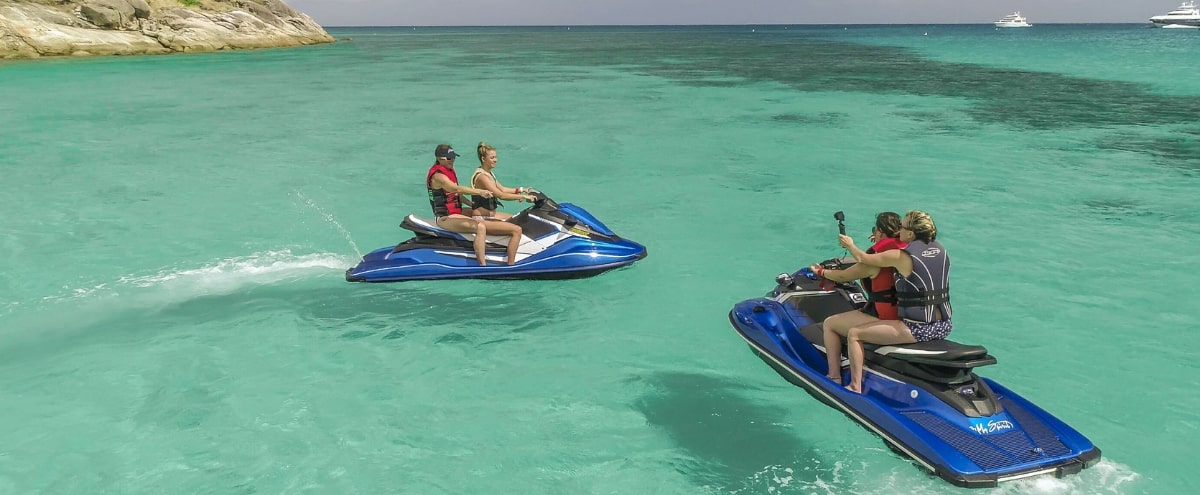 2. Seabob
A Seabob will have you feeling a little bit like James Bond as you explore the world under or over water. It's almost like a little hand-held personal watercraft that tows you like a sled without requiring any fins or swimming effort on your behalf. Speedy, manoeuvrable and a whole lot of fun, a Seabob is one of the most enjoyable toys to have on your luxury yacht charter.
3. Jet Packs
A water-powered jet pack is a recently developed water toy that will literally have you flying like something out of a science fiction movie! The jet pack works by sucking up seawater and directing it through nozzles on a backpack or board, which provides thrust. Able to fly up to 10m or so, the bike-like controls will see you climbing, diving and making smooth, stable turns. It's an adrenaline rush like no other that you won't want to miss out on!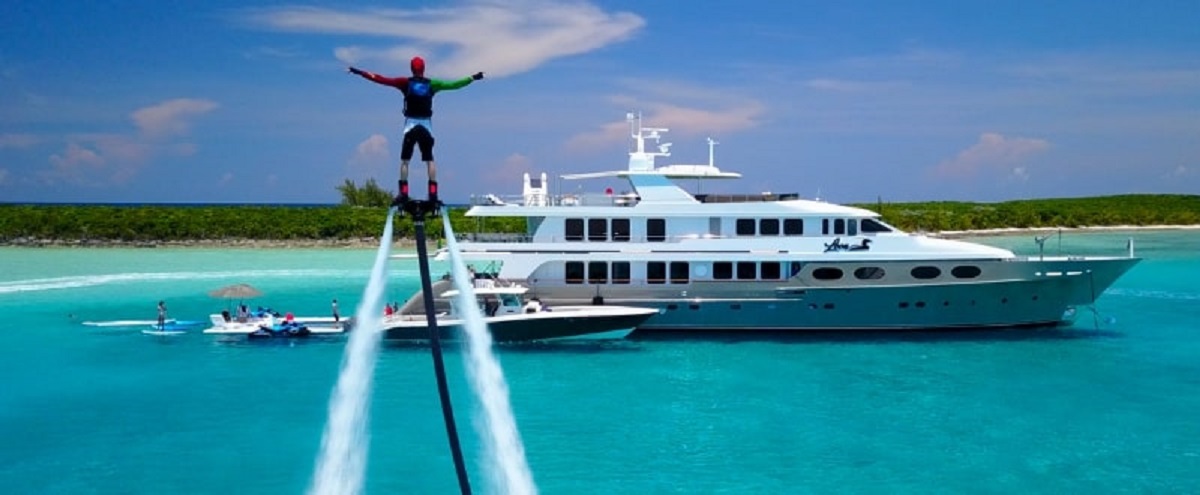 4. Scuba Diving and Snorkelling Gear
Relatively low-tech compared to the first three options, scuba gear or basic snorkelling gear are a must-have on any yacht charter. Chances are that wherever you've chosen to embark on a luxury yacht charter, there will be an abundant array of sea life to explore beneath the water's surface and having snorkelling gear or scuba diving gear on hand is often the quickest and most enjoyable way of exploring.
5. Fliteboards
Made from carbon fibre and aircraft-grade aluminium, the Fliteboard can soar through the water at up to 24 knots. The propeller is powered by a handheld Bluetooth remote and keeps you moving along the surface while a hydrofoil lifts the rider out of the water and zooms along at an impressive speed. This one is definitely for the thrill-seekers and adrenaline junkies out there!
6. Stand-Up Paddleboards
If you're looking to explore above the water, or are looking to get to a hard-to-reach spot on the coast, then a stand-up paddleboard (SUP) is the toy for you. Low-tech in that it's manually paddle-powered, it can also be used similarly to a surfboard in that you can catch waves with it for a bit of excitement.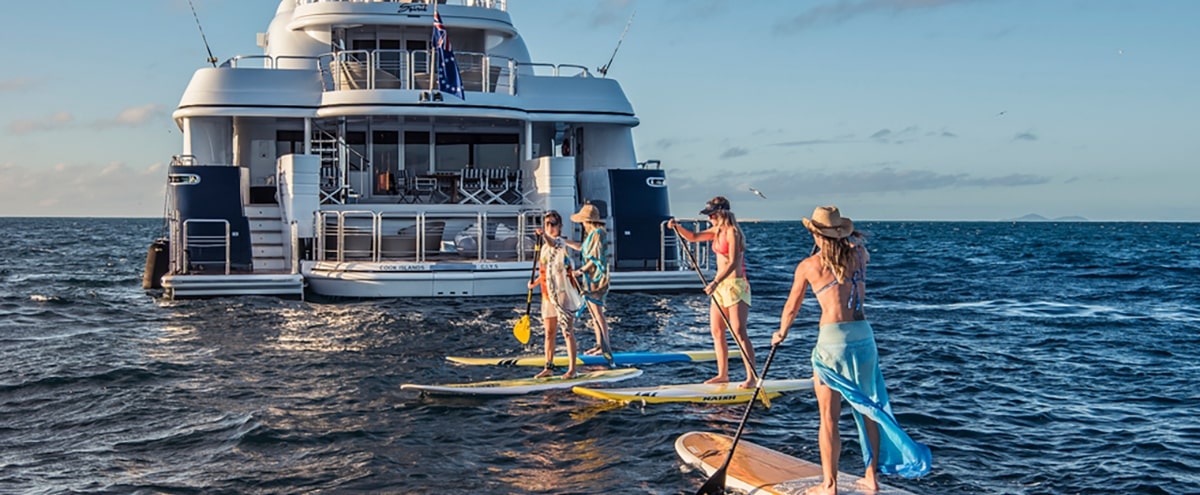 7. Jetboards
Not all charter locations have surfing waves, and even those that do can have days with little to no swell. A battery-powered electric surfboard, otherwise known as a Jetboard can be one way to experience a sensation similar to surfing without needing surf waves. They're also great for beginners, which makes them a good choice to have on your luxury yacht charter.
8. Inflatable Slides and Climbing Walls
A staple with most superyacht charters, inflatable slides and climbing walls will provide hours of fun. Imagine sliding down the side of your chartered superyacht into warm tropical waters, and then racing your friends back up the climbing wall to the deck!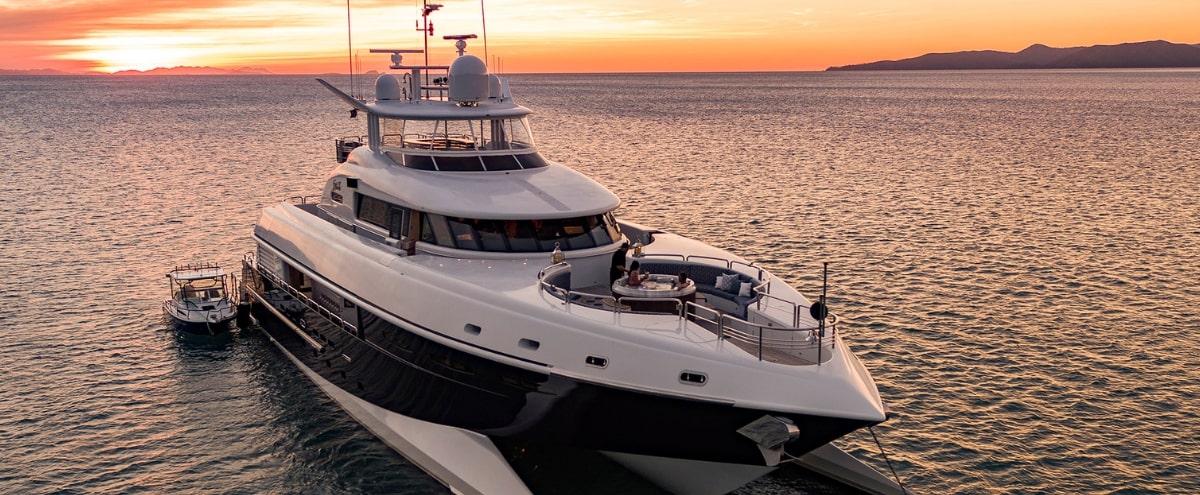 9. Kayaks
An oldie but a goodie, a kayak is one of the best ways to leisurely take in the surroundings wherever you travel to and to explore the world's most breathtaking coastlines. There are very few water sports that offer relaxation and exhilaration, but a sunrise kayak can be one of the best ways to embrace the day on your next yacht charter. Depending on where you charter you might even be able to kayak with dolphins!
10. Inflatables
Most superyachts will have a selection of inflatables available on your charter. Inflatables such as a banana boat are designed to be towed behind a tender and can provide hours of fun!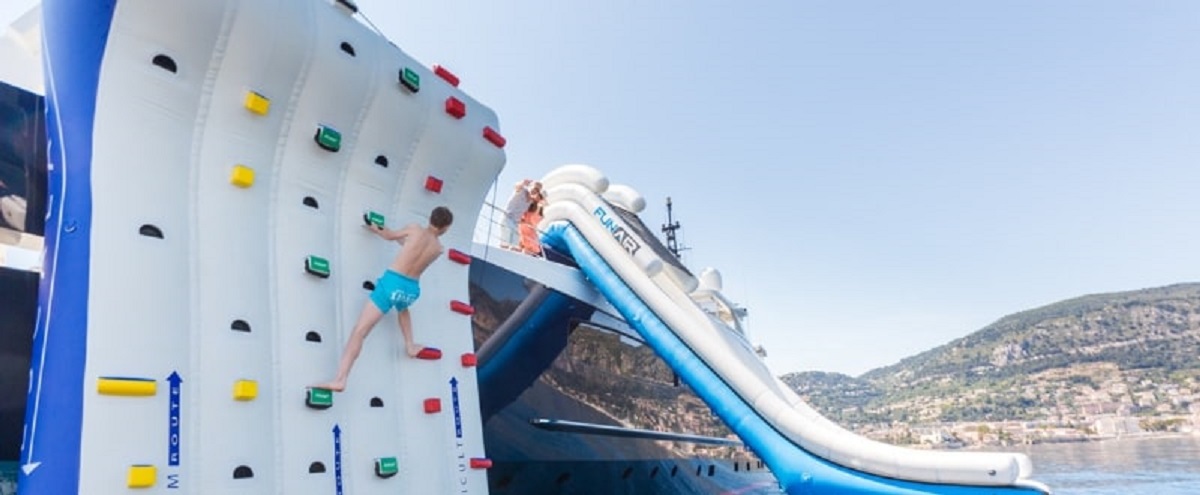 Talk to Our Team About Water Toys for Your Yacht Charter Today!
At Ahoy Club, we pride ourselves on tailoring a luxury yacht charter to you and your particular needs and wants. Talk to our yacht charter team to discuss which water toys may be available on your yacht to get the most from your experience!
Get in touch today or browse our charter yachts to inspire your next visit and explore the many options we have available.