Superyachts are the perfect venue
Superyachts make perfect venues on the water
There is nothing more memorable than an event on a private luxury yacht. Make your next corporate event memorable on an Ahoy Club yacht charter with our 5 reasons why yachts are perfect as event venues:
Versatile Spaces
There is only so much you can do to liven up a meeting room, but when chartering a yacht there are many spaces to entertain your guests. Superyachts offer so much in terms of flexibility. Whether it's enjoying an arrival drink on the aft deck, a seated lunch in the main saloon followed by a presentation in the cinema room, the choices are endless.
In today's climate, space is extremely important and due to yachts sheer size, social distancing for events, weddings or celebrations is still possible without hindering the experience. Ahoy Club offers over 3,800 yachts available for private charter around the world ranging from 15m (49ft) up to 168m (551ft), so you'll never be stuck for choice.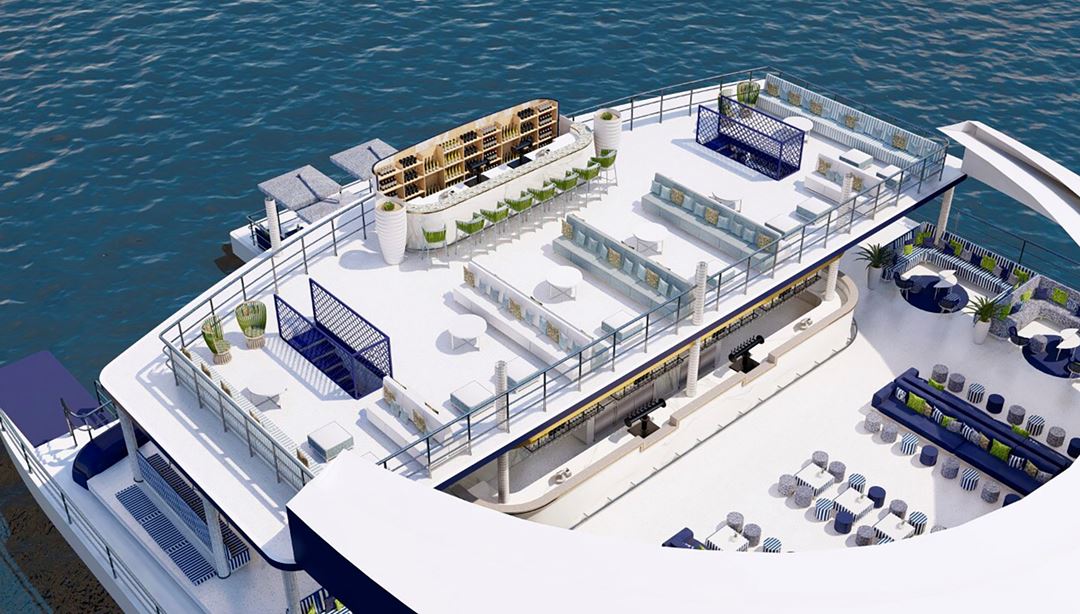 Seven-star Experience
Ahoy Club understand the importance of service, in fact, we are a company built on service, backed by experience so never stress, you're in safe hands. From the moment you enquire with us to until the last guest departs the deck, we are with you every step of the way to create an exclusive private party or corporate event that leaves a lasting memory for all your guests.
All of Ahoy Club's charter yachts come with highly experienced and professional crews to ensure your safety and needs are well taken care of. Depending on the vessel's size, the number of crew can vary but regardless of the size, you will always to have a professional Captain onboard, an innovative culinary team and an attentive crew that ensures your private yacht is up to the highest standards.
Privacy
During a corporate yacht charter, meetings are more productive as you have everyone's undivided attention, clients feel valued and your employees feel truly appreciated! As the event planner, you can control who comes on board and the rest is smooth sailing because nobody will be able to interrupt your sales pitch, board meeting or team-building day. If you wish to host a presentation, many of our yachts have projectors and entertainment screens, allowing you to present in complete privacy.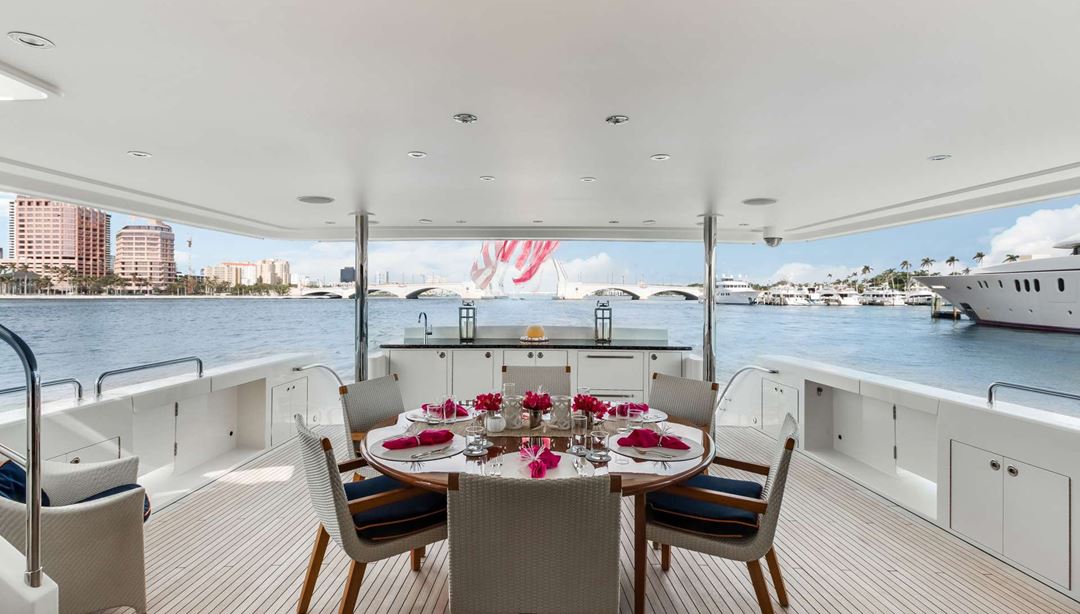 Value for Money
The experience you receive on the water cannot be compared to any other venue. Yacht venues are surprisingly affordable, particularly when you opt for an all-inclusive package. You might be surprised by how much it can cost to rent a private room in a hotel, restaurant or conference venue but when you charter a yacht, you get access to multiple spaces at no extra cost. Apart from the impeccable service, yachts offer great value for money as event venues.
Breathtaking Views
Have you ever been to a conference that has no natural light and when you leave you feel exhausted? Natural light plays an important role in increased productivity and overall energy levels, therefore it's important to factor this element into your venue search. Chartering a superyacht for private events allows guests to enjoy an abundance of fresh air, daylight and of course breathtaking views. Imagine sailing across Sydney Harbour to views of the Harbour Bridge or Opera House whilst you and your colleague plan for the next quarter.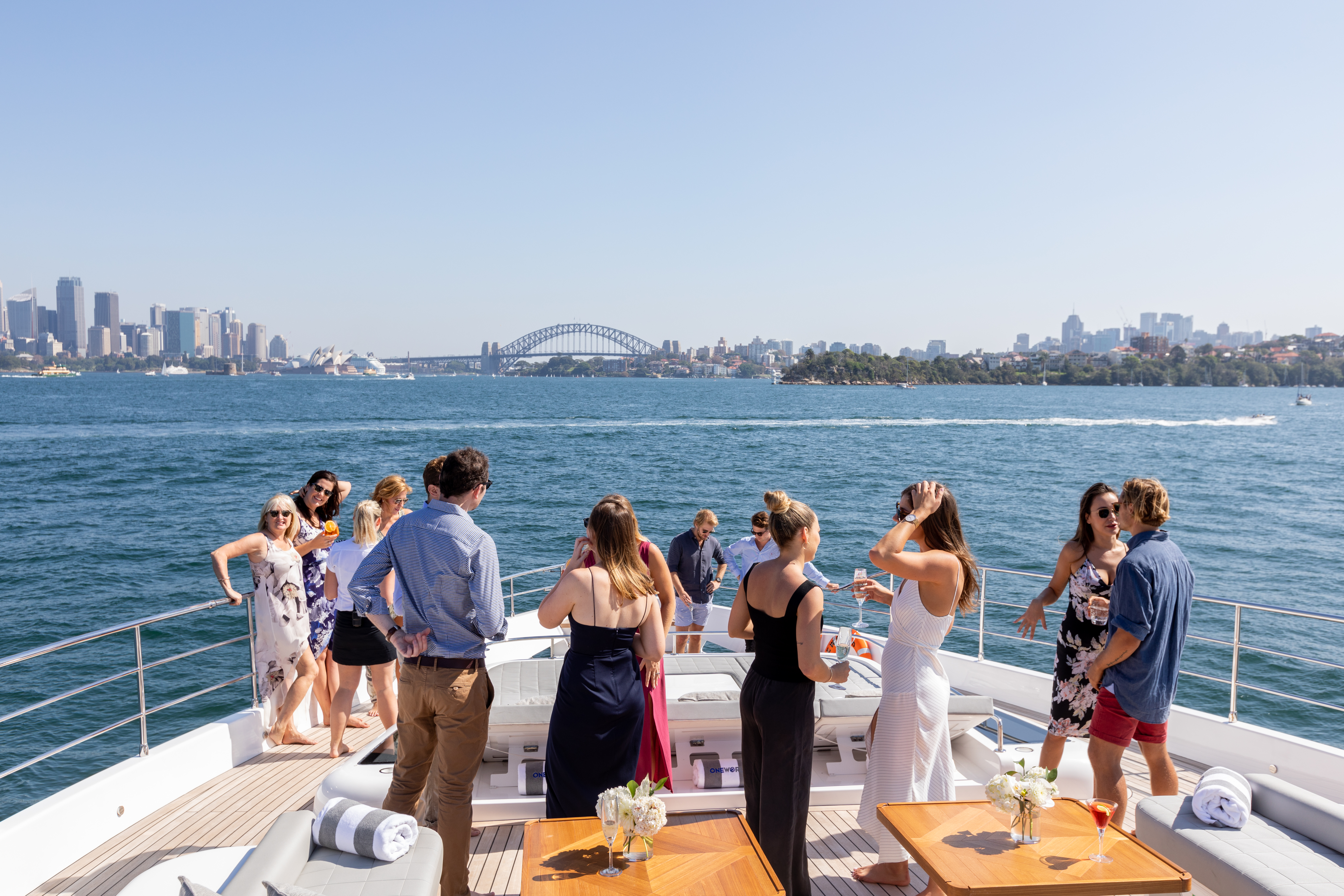 With thousands of luxury yachts to choose from, Ahoy Club are sure to find a perfect fit for your Corporate Event. We believe yachts are a great option for your next corporate event, whether that's a Christmas Party, team-bonding activity, board meeting, product launch or celebrating a company milestone, a yacht is waiting for you. Contact our charter team today for a bespoke proposal.