48 Hours in Paradise | Staying on RASCAL in the Whitsundays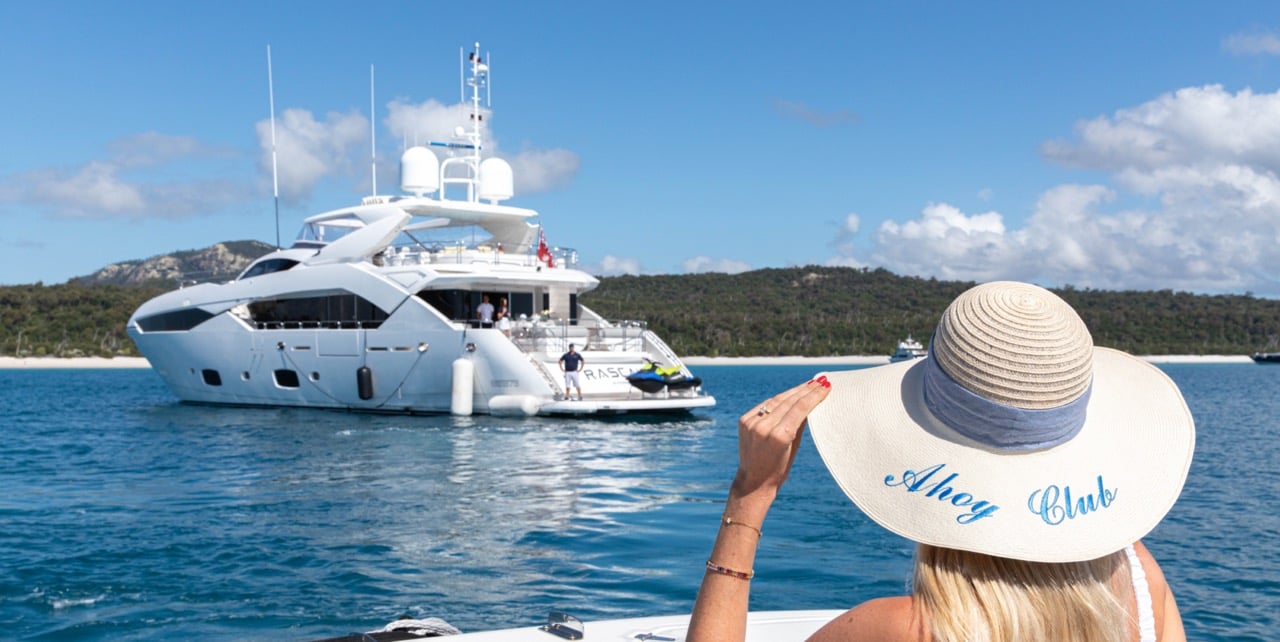 As a lifelong ocean lover and sun chaser, I couldn't contain my excitement when I got the opportunity to escape the Sydney winter and visit the tropical paradise that is the Whitsundays – and if that wasn't good enough on its own, to stay onboard RASCAL, a 35m Sunseeker Superyacht. This was a once-in-a-lifetime experience, and while I knew the next few days would be special, I had no idea just how incredible this trip would be.
Landing in Hamilton Island at 11 am, the vacation vibes hit as soon as I stepped foot off the plane. Even the airport, which are usually places associated with chaos, evoked a sense of serenity, with its runways outstretching over turquoise water and lined with tropical palm trees. I was hit with that familiar scent of salty air and a balmy breeze as soon as we stepped outside, where we were greeted by our driver ready to take us down to the marina to board our tender.
We were greeted by Lauren and Carolina, two members of the wonderful RASCAL crew, who took our bags and helped us onto the boat to start our 15 minute trip out to anchor. We had barely left the land and I was already in awe of the landscape surrounding me. It seemed every passing minute brought with it more beauty. It wasn't long before we spotted RASCAL in the distance, and that's when it really started to kick in. She is even more beautiful in real life, and what a privilege it was to call her home for the next two nights! Captain Tom greeted us on the aft, and it was clear from the moment I stepped on that this yacht was in a class of its own.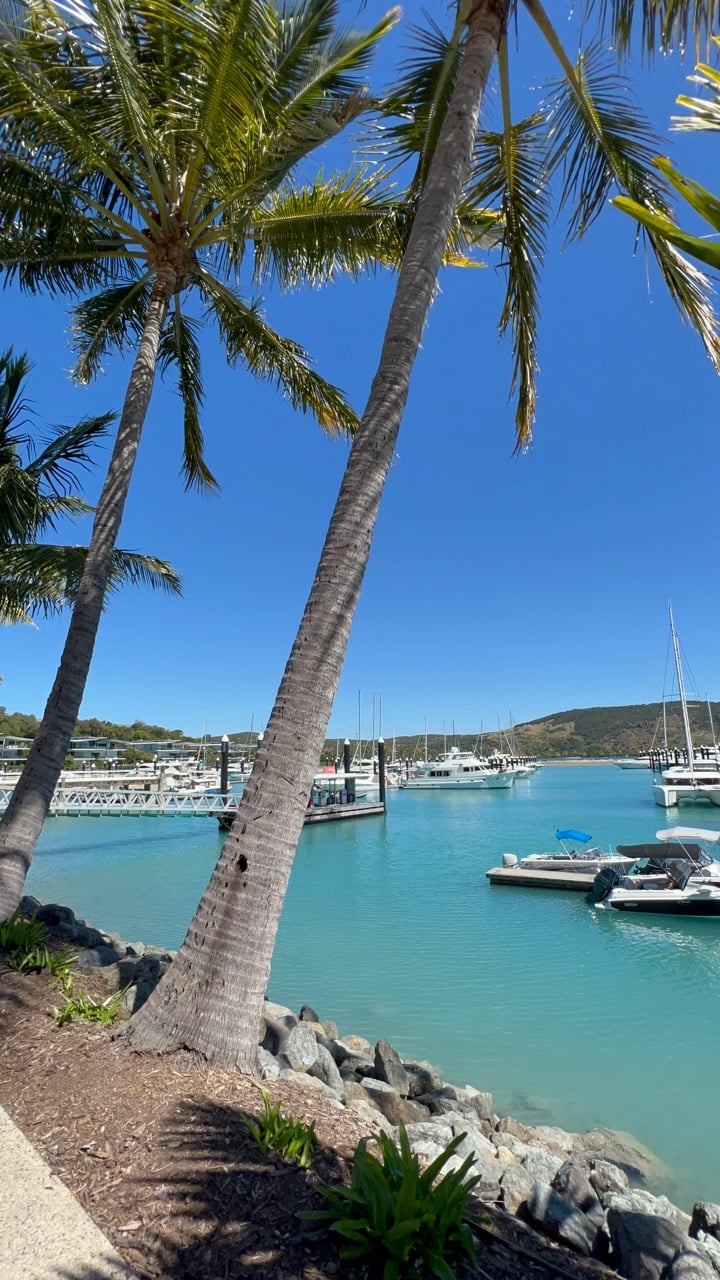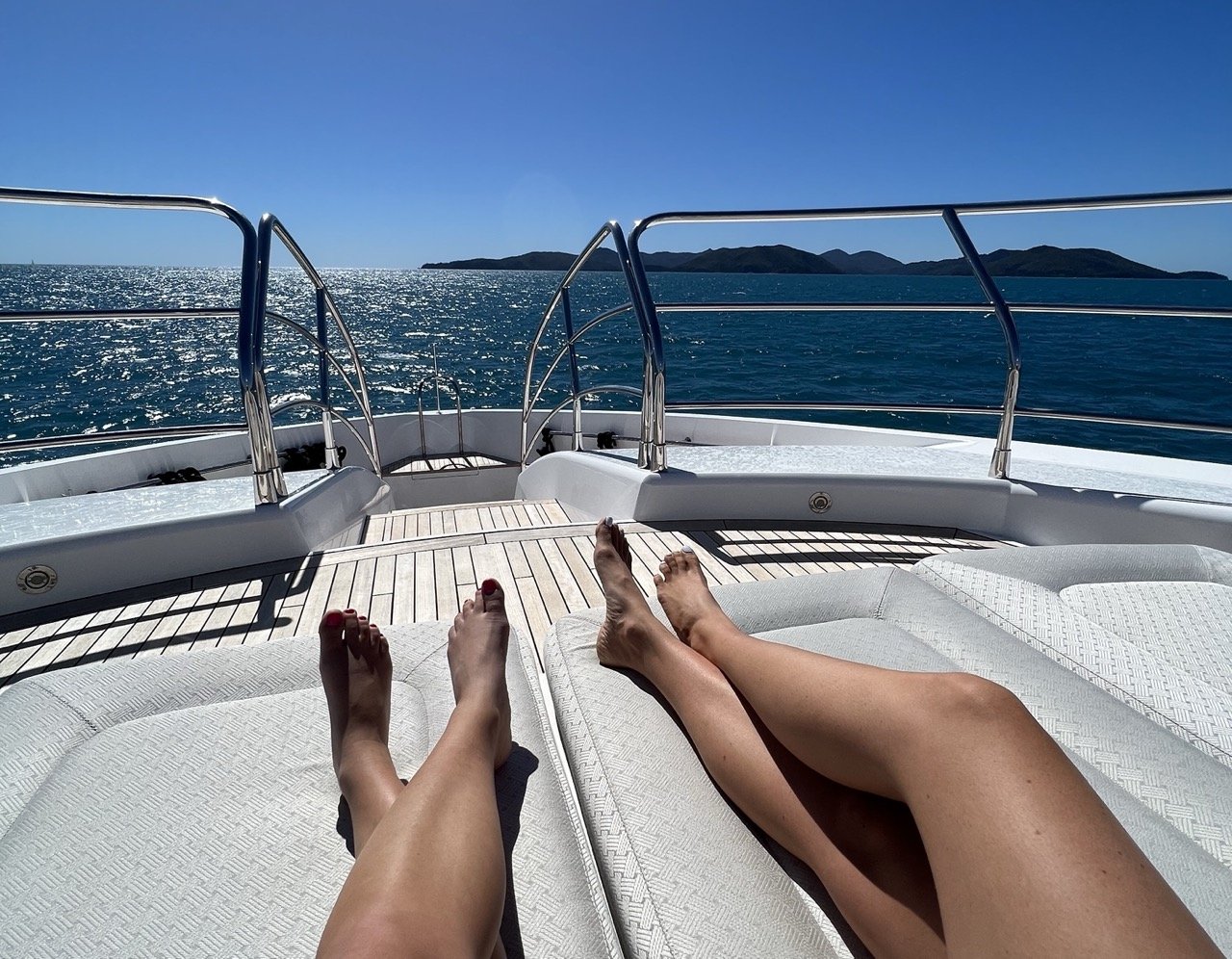 I sat on the bow as we embarked on our journey towards our first stop of the trip – Blue Pearl Bay, located on Hayman Island. There was something magical about cruising through the calm, clear waters and feeling so far removed from the hustle and bustle of life. Much of the Whitsundays islands is untouched by humans, and while it is a popular location for yacht chartering, you rarely cross paths with other boats and can easily maintain your distance. It's a feeling of peaceful solitude I've only ever experienced once before when I travelled to the remote Australian outback, but that was far from a luxurious experience.
Before long, we heard the crew yell out to come over to the starboard side of the yacht – in the not-so-far distance we saw a mother minke whale and her calf, frolicking in the sea! It was a surreal experience to be cruising alongside these elusive and majestic creatures in their natural environment, and to see it less than an hour into our trip made me sure that I was in for an exciting couple of days.
We arrived and anchored at Blue Pearl Bay and set up for lunch. Lauren, RASCAL's Chief Stewardess, set up the table immaculately and our private chef, Bobby, brought out some of the freshest and most delicious dishes I've ever eaten. The service and food easily rivalled some of the most prestigious restaurants I've eaten at around the world.
Making use of RASCAL's extensive water toy collection was pretty high on the priority list, and Blue Pearl Bay was the perfect place to do that, so after letting lunch digest, we launched the jet skis, sea bob and fliteboard. This was such a highlight – the ocean is like nature's greatest playground, and to have seemingly endless space and freedom to explore was so much fun.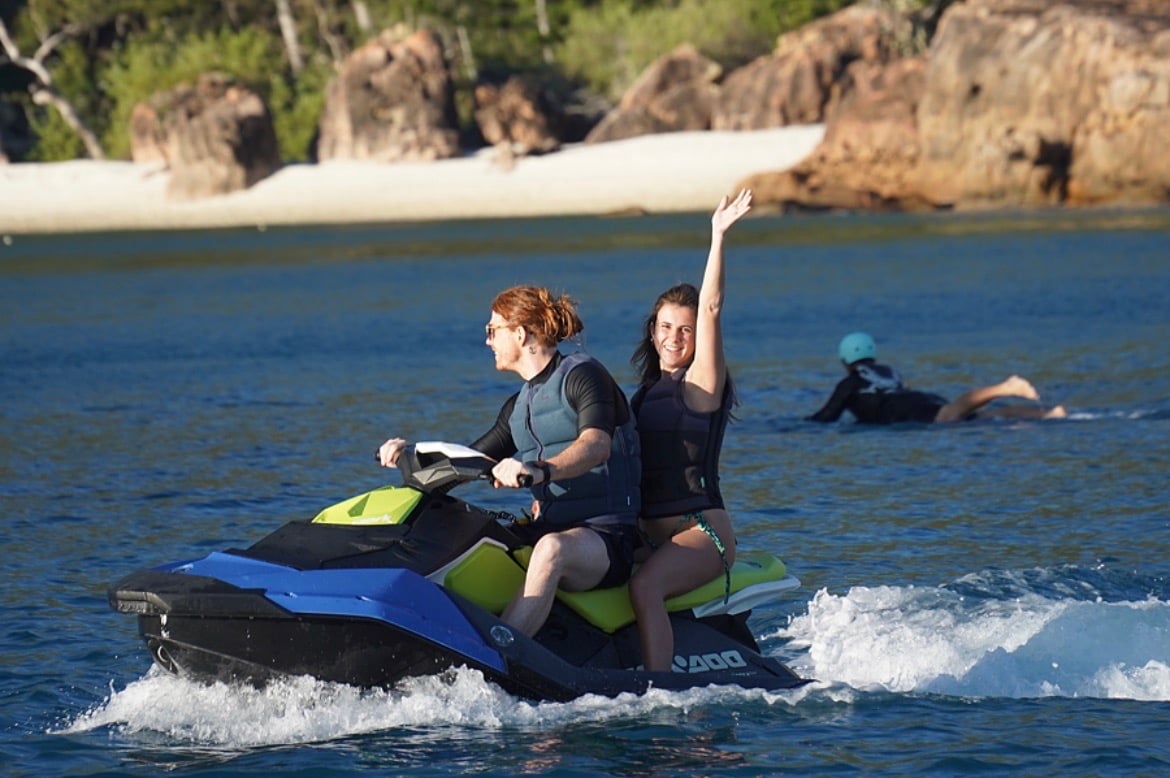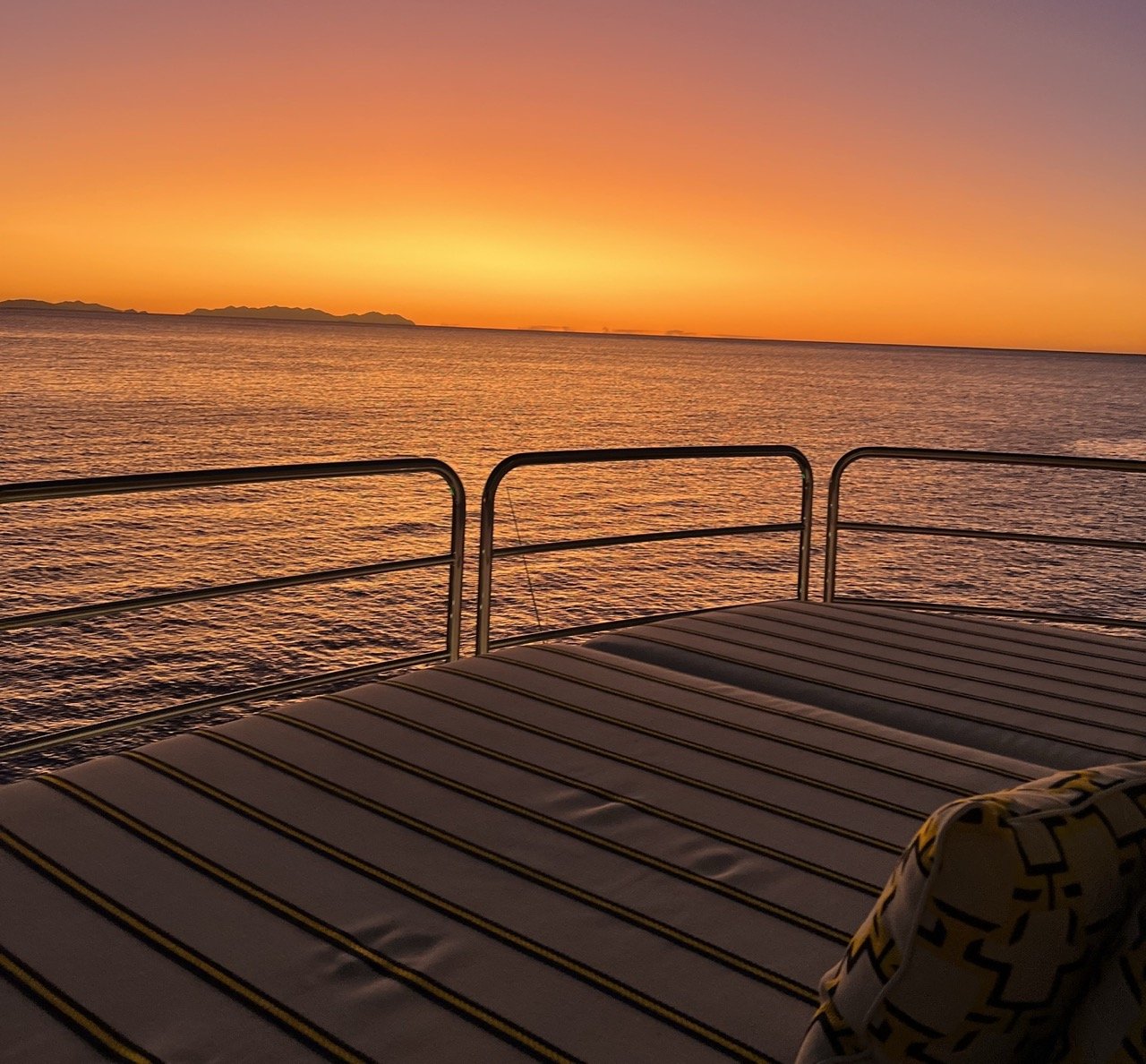 As the sun lowered, we returned to RASCAL and headed to the sundeck to enjoy the sunset with some rosé and a luxurious cheeseboard. This was hands down the most beautiful sunset I've ever seen in my life, as the landscape lit up with rich hues of pink and orange and the distinction between ocean and sky began to blur across the unobstructed horizon. It really was a pinch-me moment, and while I can try my best to describe it with words and pictures, it was an experience that I don't think can ever be translated with total accuracy. It was a beautiful way to wind down after day one.
At 6am, I woke up well-rested and was momentarily confused as to why when I looked out the window, I saw water. It's easy to forget your floating in a boat with the level of comfort RASCAL provides in all her cabins. I made my way up to the sundeck and sat back on the lounges while I enjoy a morning coffee and took in the view. The sunlight was diffused in such a way that created a softness and dreamlike atmosphere. I made my way around to the bow and did a morning yoga flow to wake my body up. Birds chirping in the far distance on Hayman Island, and the gentle sound of rolling waves created a tranquil ambience that set the tone for the day ahead.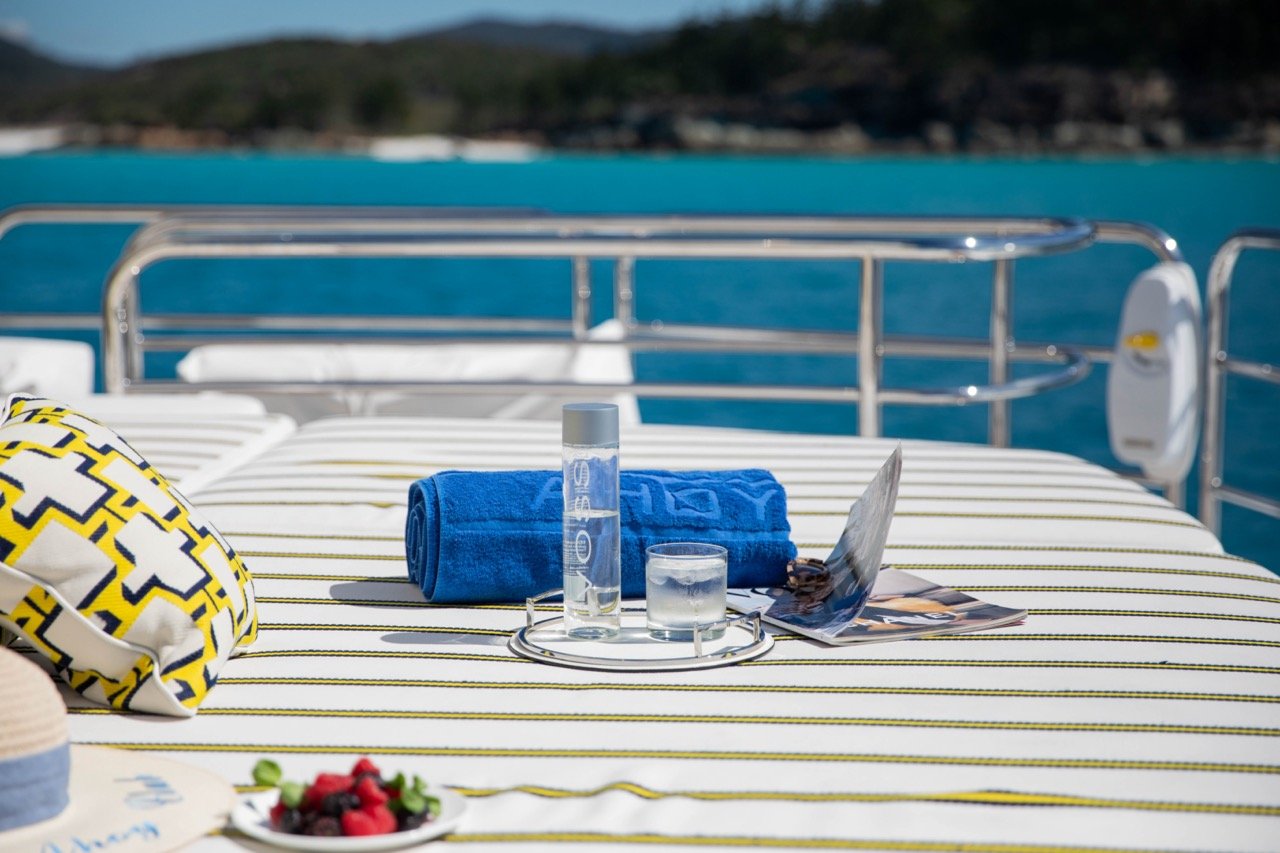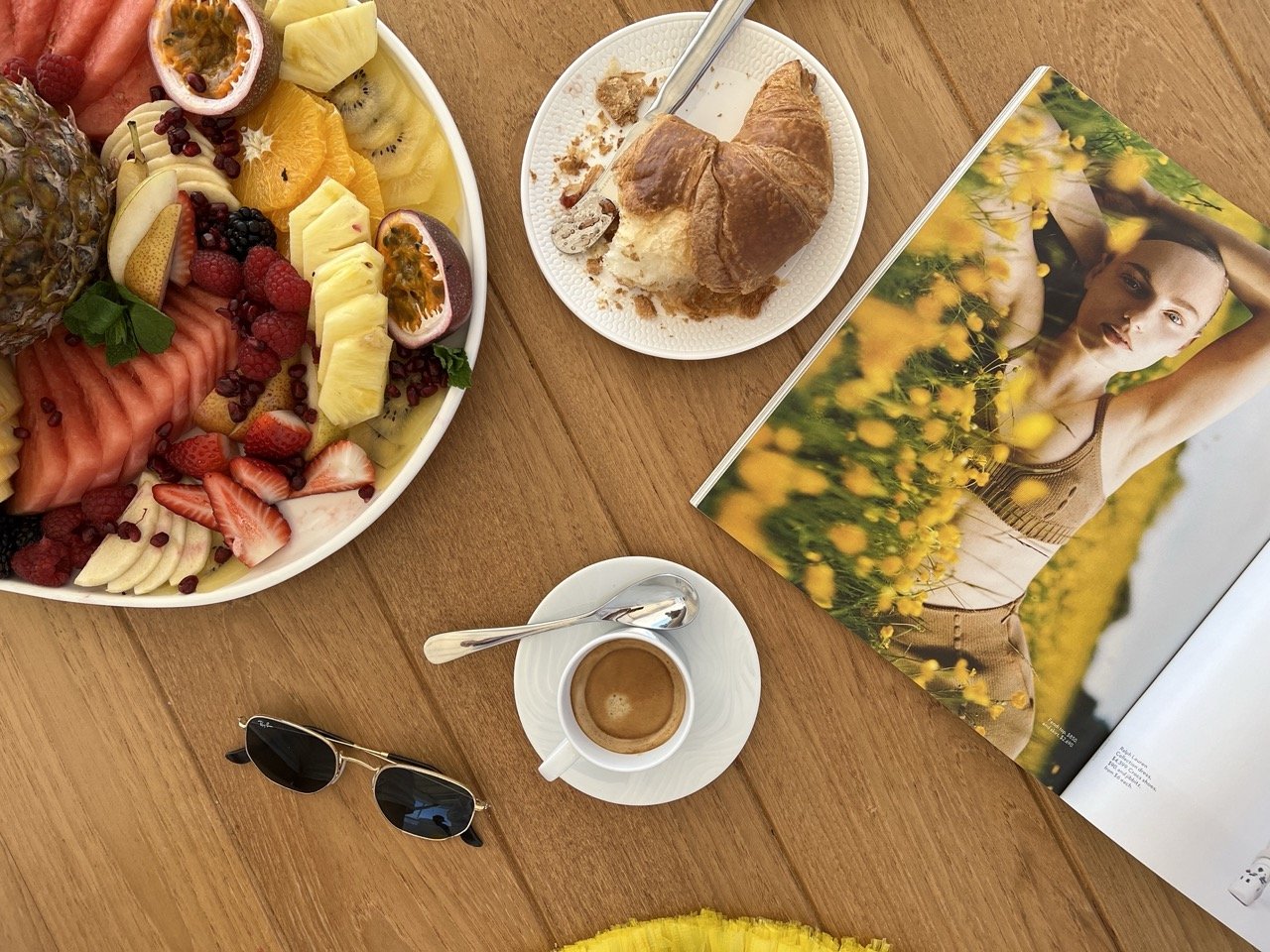 We opted to push breakfast into brunch so that we could go for a morning snorkel around the reefs of Blue Pearl Bay before heading off to our new location. We jumped on RASCAL's tender to get us nice and close to the reef and got our snorkels and flippers on. The water was a beautiful 24 degrees – a welcomed change from the 17-degree water I'd be swimming in throughout winter back home in Sydney. I honestly could have stayed in there all day. The underwater world was rich with colourful marine life, from fish to coral, and even to the sound of whales communicating in the distance. For an ocean-lover like myself, it was definitely up there with the top places I've ever had the pleasure of swimming at.
Once we returned to RASCAL, we showered off as we began to set sail for the famous Whitehaven Beach, where we would spend night two. Brunch was served at the sundeck dining area and included a delicious selection of fruits and pastries, as well as a hot breakfast that really hit the spot after a morning of swimming and snorkelling. It was so nice to just sit back and relax while we enjoyed the beautiful journey to our next destination, and before long, we could see the pristine white sand that the spot is so famous for glimmering in the distance.
Our captain, Tom, took us to a quieter area of Whitehaven beach that was more private with plenty of space to explore without crossing paths with other visitors. We anchored a couple hundred meters offshore and then took the tender in to explore the sand, which was even brighter in real life than I could have imagined. It's always a refreshing change from the beaches in Sydney being able to enjoy the seaside in solitude.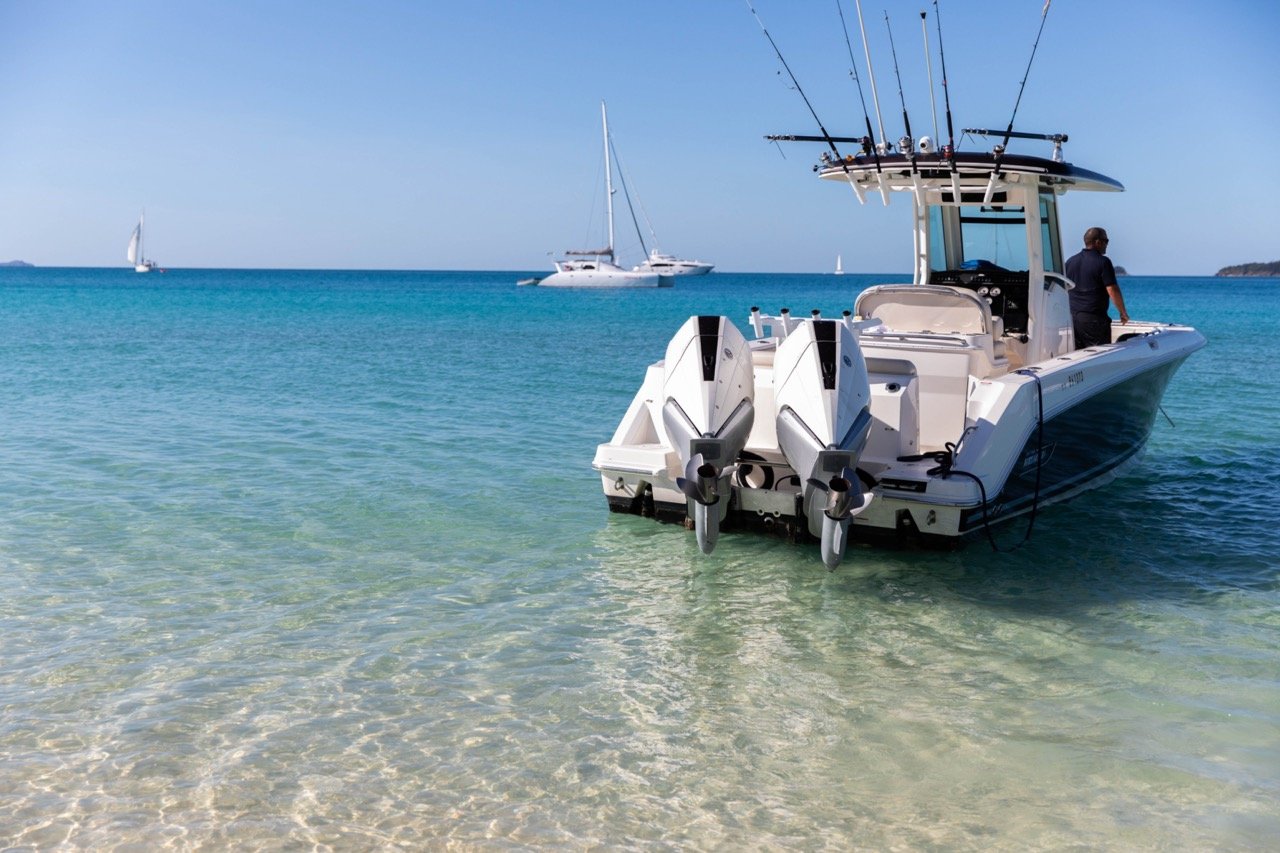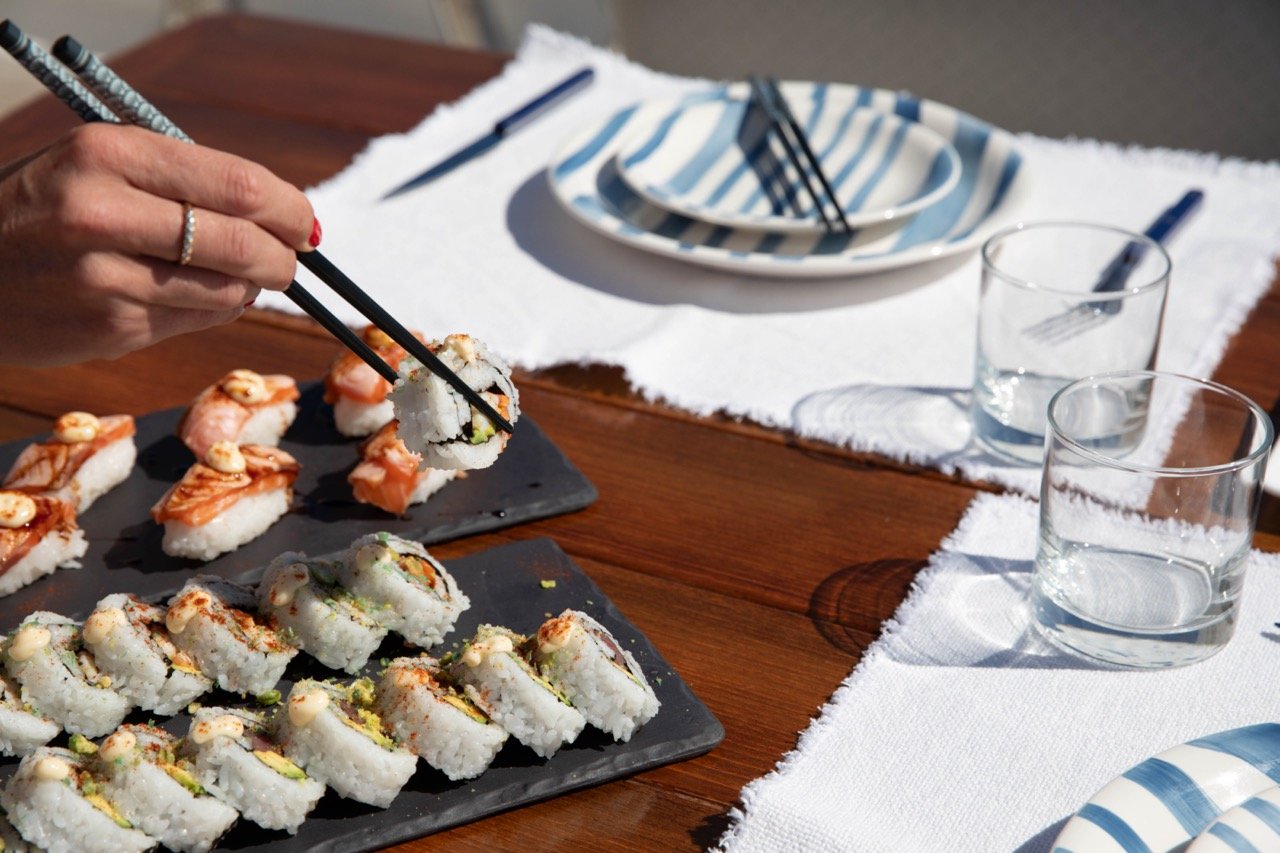 We returned to RASCAL for the afternoon to dig into some fresh sushi platters prepared by our private chef, Bobby, and took the stand-up paddleboards out. There really couldn't have been a more perfect place to use them! Calm waters make for the perfect setting no matter what your experience level.
As the sun began to lower in the sky, we gathered on the aft deck for cocktails before dinner and our last chance to dive into the beautiful warm water as day began to turn to night. For our final sit-down meal, Chief Stewardess Lauren created an Italian theme for dinner on the sun deck dining space before Bobby brought out delicious pasta dishes and various sides that were to die for… the food alone on this trip was reason enough to get back onboard ASAP! It was lovely to wind down with a couple of glasses of wine and take in just how much magic was delivered during our short stay. It was bittersweet heading back down to my cabin for the last time, eternally grateful for what I was able to experience but naturally a little sad to be saying goodbye – not just to the luxury lifestyle I got to taste onboard, but to the incredible crew that really took our stay to the next level and made everything possible.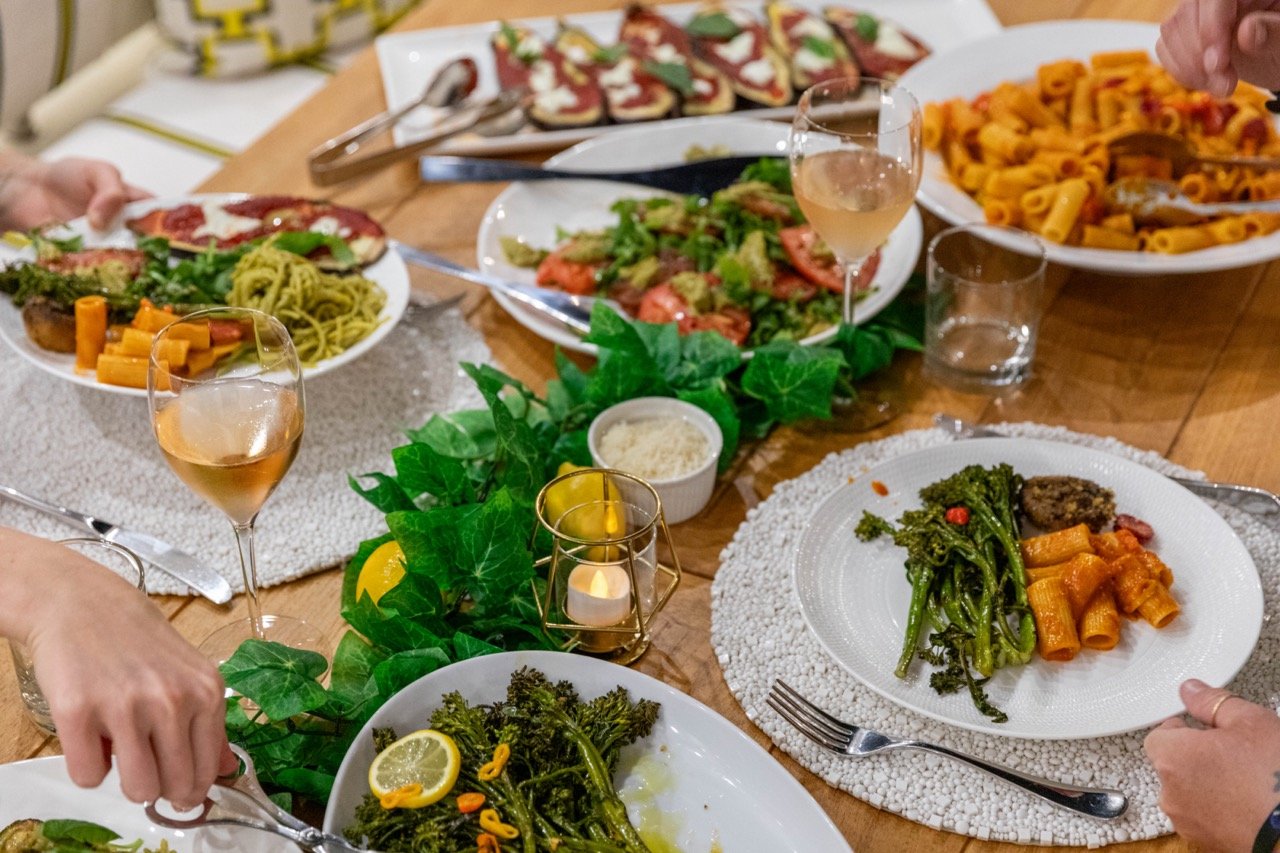 I awoke to soft sounds of waves crashing in the distance and made my way up to the sundeck lounges for the last time to take in the serenity of my surroundings. It was time to pack up and jump on the tender to head back to Hamilton Island and board a flight back to Sydney.
I knew that The Whitsundays were going to be beautiful, but the English language proves to be limited when it comes to trying to convey just how amazing this place really is. It has quickly jumped to the top of my favourite destinations in Australia, if not the world, and RASCAL has easily taken first place for my favourite yacht. I couldn't recommend the experience highly enough and I do hope I am able to relive it again in the near future.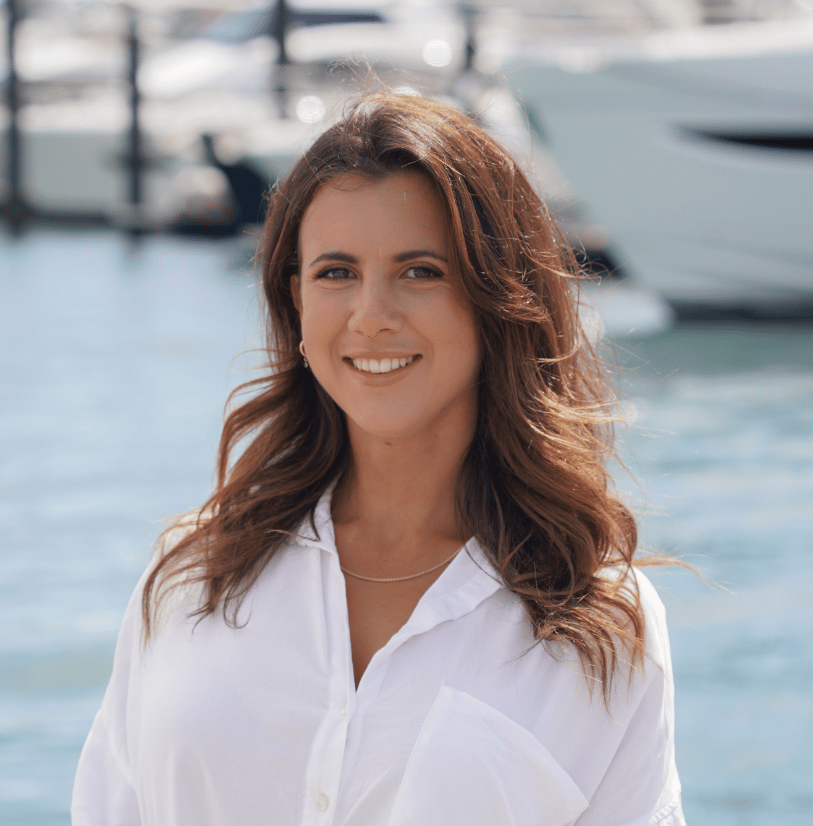 Written by Danielle Kedar
Book your Own Dream Stay On RASCAL Yacht Today
Enquire Now