Ocean Magazine - Ahoy Club expand to Yacht Sales
Source: Ocean Magazine
---
Australia-based digital chartering service AHOY Club is having its moment.
When AHOY Club first launched, it embraced a simple maxim: any yacht, anywhere.
And with the recent acquisition of the vessels Trouble, Cheeky and Chaos, which brings their Central Agency fleet to a total of five vessels, the online chartering service's rise is looking to actualise that vision.
First launched in 2018 by the Sydney-based entrepreneur and businessman Ian Malouf, AHOY Club is an online service that connects charters with prospective clients – a model that follows a similar framework to tech giants, Uber and Airbnb. In the short time since its inception, AHOY Club has grown to offer a portfolio of 4,000 yachts in every size category.
Among the vessels on offer include Mischief and the 73-metre Lurssen, Coral Ocean, which currently undergoing a refit worth €30 million, in collaboration with Sabrina Monte-Carlo, at the Astilleros de Mallorca shipyard.
Designed by the Australian Jon Bannenberg, Coral Ocean is the brand's second major refit after Mischief, the 54-metre French vessel that is currently Australia's largest commercial superyacht available for charter.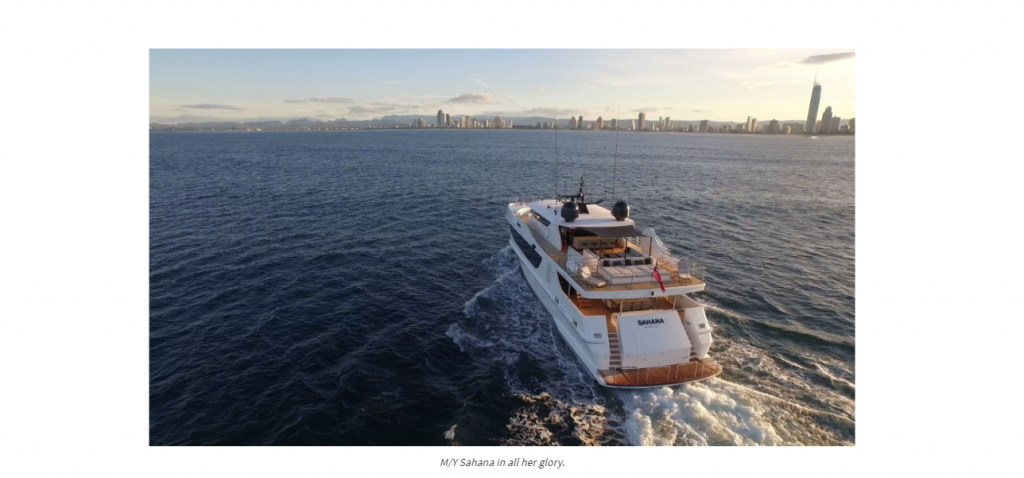 But AHOY Club's recent growth isn't limited to its chartering services. The February sale of the 36.6-metre yacht Sahana, which brings the total number of superyachts sold under the AHOY Club umbrella to three, alongside the planned announcement of new chartering technology, reflects both the expansion and potential of this disruptive brand.
Malouf said, "The beauty in boating is that you're in control of your experience; that brings a level of certainty, which people are craving."
"It's because of this that we've seen an enormous uptick in sales and purchases of yachts across all levels of the market."
"Our clients feel comfortable using AHOY Club to broker the deal, knowing our competitive stance on commissions and having our expertise in superyachts at their disposal."