Making the Best of a 3-Day Yacht Charter in the Bahamas
Do you have a short break coming up? Have you thought about taking a 3-day yacht charter in the Bahamas? A yacht charter doesn't have to be a long trip. In fact, sometimes the best trips are the ones that visit many amazing destinations across a couple of days.
In 3 days, you can see some of the most amazing towns and areas in the Bahamas, and you can do it in complete privacy and luxury on a yacht charter with Ahoy Club. When you decide to take a 3-day yacht charter in the Bahamas, you're in control of where you go and when. We've provided the perfect 3-day Bahamas itinerary, alongside other stunning destinations nearby if you wish to extend beyond 3 days – which we highly recommend doing for the ultimate experience!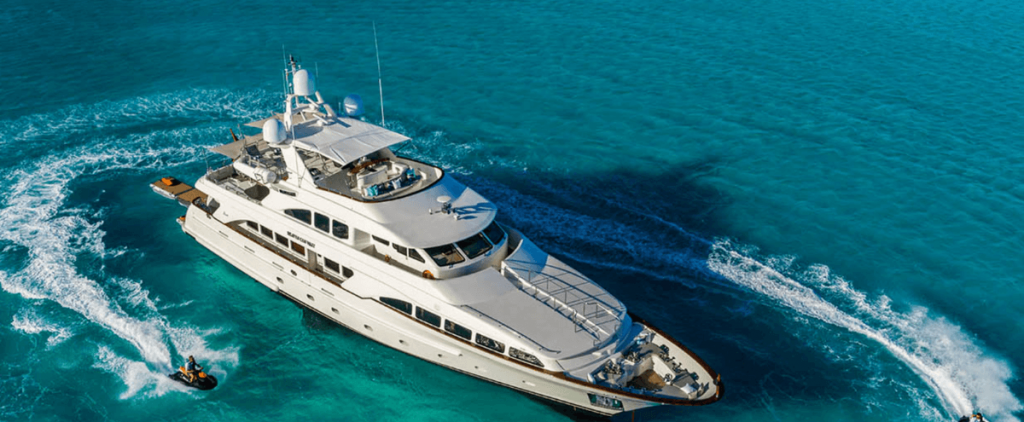 Nassau
Nassau is the capital of the Bahamas and the largest city. It's located on the island of New Providence and is filled with colonial architecture, museums, and even has a casino. This combination of attractions makes it a good start to your three-day yacht charter in the Bahamas as it's filled with things to do and see.
While in Nassau you can shop at luxury boutiques and purchase some of the freshest seafood available so your chef can cook it up for you in the evening on your yacht. You can also spend your time relaxing on the island's gorgeous beaches such as Cable Beach, Love Beach, or the unfortunately named Jaws Beach, which are all easy to get to on your private yacht charter.
Norman's Cay
Norman's Cay is a seemingly peaceful, secluded little island in the Exumas, a chain of islands located south and east of Nassau. Today's it's a paradise of blue water and pearl white sands, but between 1978 and 1982, it was Carlos Lehder's headquarters, one of Pablo Escobar's top men. When visiting, you should explore the WWII-era military transport plane located just offshore which was part of the fleet that once fueled the US cocaine trade.
Today the island is mostly untouched and unspoiled, offering endless nature reserves on land and magical sea life under the water that you can only see to believe. Indulge in a feast onboard at lunchtime and jump in for a fresh swim in crystal clear water shortly after, followed by a freshly made cocktail back on deck.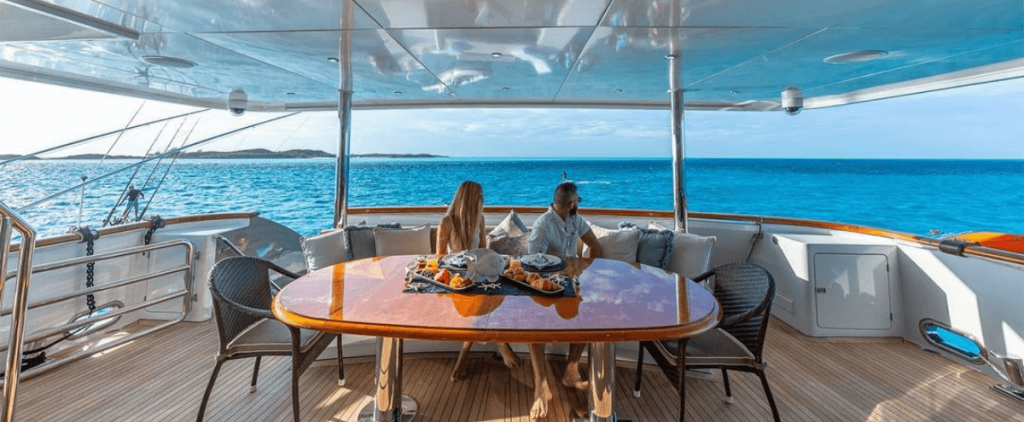 Shroud Cay
Shroud Cay is at the northernmost edge of the Exuma Cays National Park. Shroud Cay and its surroundings have been a protected zone since 1958, so it's home to numerous colourful reefs. The snorkelling and kayaking in this area are absolutely stunning, better than you'll find almost anywhere else in the world, our crew will ensure there's gear on board so you can experience this on your trip.
A trip to this uninhabited cay must be on any good itinerary for a 3-day yacht charter in the Bahamas. The cay has a variety of habitats to explore and a surplus of exotic wildlife. You should definitely experience the famous 'washing machine', this is a unique set of currents that will sweep you from one side of the point to the other side. It's quite a ride!
More Locations to Explore
Warderick Wells
If you're in the Exumas, then a must-see is the Warderick Wells. Located at the centre of the Exuma Cays Land and Sea Park, it's a protected area that offers pristine natural beauty.
A variety of marine animals call the waters around this cay home, from nurse sharks to huge lobsters, and lemon sharks. This cay also offers great hiking, perfect for avid explorers, and there's nothing better than retreating back to your private yacht after a long day exploring and watching the sunset with a drink in hand.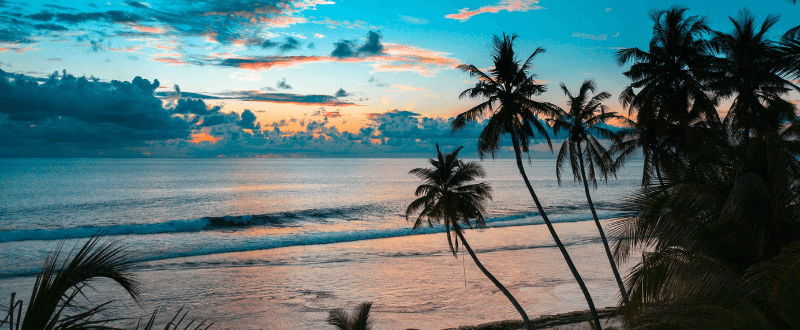 Little Bells Cay
Little Bells Cay is another tiny island in the Exuma chain. If you want a secluded beach experience, then this is where you'll find it. The waters around the island are teeming with life and colour. You can also hike across the island to see Bell Rock, which gave this cay its name.
Once you've seen Bell Rock, keep following the hiking trail up a hill and along a ridge until you come to the northernmost point of the island. The views across the ocean and the surrounding islands are well worth the trek. If you aren't too big on adventure, simply take a splash from your yacht and soak up the sun's rays.
Big Major Cay (Pig Beach)
Have you ever wanted to swim with pigs? Not many people would say that they have this dream, and yet this is the main attraction that people flock to here. Pig Beach, known officially as Big Major Cay, is a small island near Staniel Cap in the Exuma chain.

This stop offers a unique experience which is a perfect way to break up the trip. Take a day stop from your yacht, see the pigs and enjoy beautiful white sand beaches, turquoise waters, and balmy palms swaying overhead.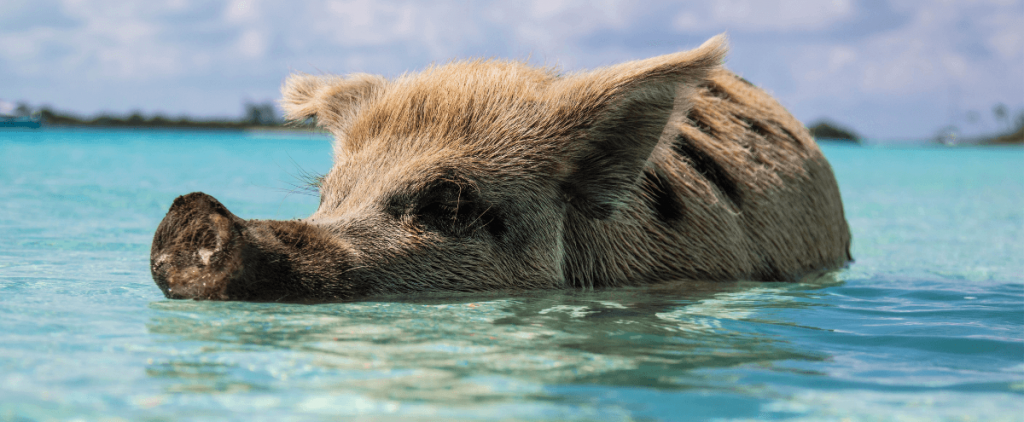 Staniel Cay
Want to explore even more unspoiled beaches and magical blue waters just teeming with strange and wonderful creatures? Then you can always visit Staniel Cay. Located in the Exuma Cays, this island is home to just over 100 residents and is protected by the Bahamas National Trust, a quaint little island worth seeing.
This cay is home to a huge variety of fauna, from Bahamian Pigs to reptiles. And swimming in the waters around the cay will give you the chance to see everything from barracuda to butterflyfish and angelfish. While you're there, go snorkelling or scuba diving, either straight from your yacht or head closer to shore. Kayaking is also a treat here with waters so clear, you can see the marine life below.
Musha Cay
Musha Cay is an island that few visitors to the Bahamas ever see because it's privately owned by illusionist David Copperfield. Located in the Exuma Chain, it's southeast of Nassau and visitors are strictly limited. However, yacht charters are able to access this remote, beautiful location.
Sheltered by 3 beautiful islands and offering endless white sands and glistening waters, this is one of the most remote and private islands in the world. If you want to see the pristine, closely guarded secret that is Musha Cay, a private yacht charter is a perfect option for you.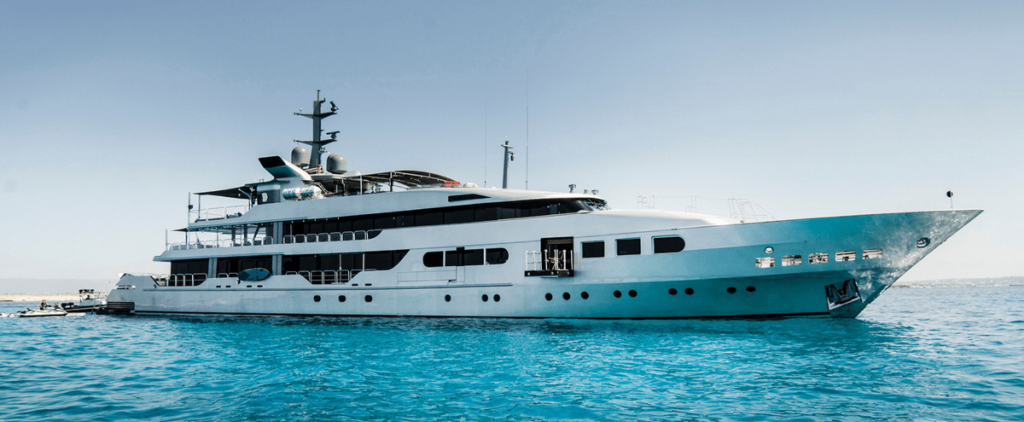 Book Your Bahamas Yacht Charter
If you want to travel in complete privacy but still have the luxury and convenience of a dedicated team to assist you, then you should indulge with a 3-day yacht charter in the Bahamas.
At Ahoy Club, we're here to make sure that your trip is as smooth and pleasurable as possible. So, contact us today to find out how we can make your trip to the Bahamas better than you ever imagined.