Luxury Yacht Hire: Our Top Tips To Book The Perfect Adventure
Australia is a yachting nation and the capital city of New South Wales, Sydney, is at the heart of that, with the whole harbour adorned by yachts daily.
Many people love the on-water lifestyle and going out on daily adventures out on the harbour. Ahoy Club is a specialist in luxury yacht charters, especially day trips around the gorgeous Sydney Harbour. With so many luxury yachts to choose from, there is one out there available to suit all of your needs.
Check out our top tips below and how to make booking a luxury yacht with Ahoy Club the perfect adventure.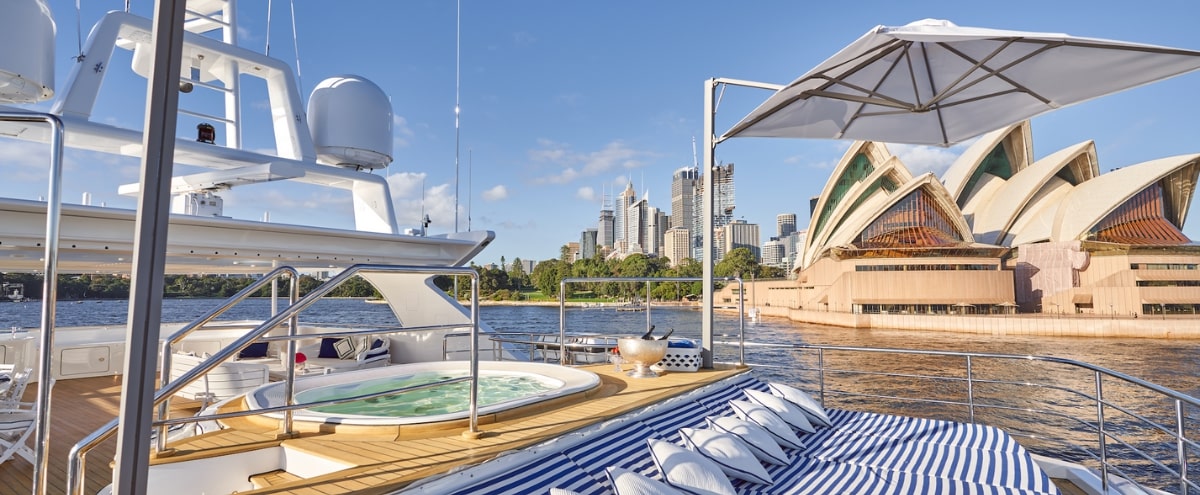 Book With A Company That Stays With You Through The Whole Journey
When hiring a luxury yacht through Ahoy Club you are guaranteed professional and knowledgeable staff who are part of the dedicated team of chartering specialists. From the moment you enquire, your Ahoy Club booking agent will support you every step of the way to make your luxury yacht charter memorable.
Booking With Ahoy Club Is Stress-free
Ahoy Club has a dedicated website that offers the choice to instantly book your yacht charter online in three simple steps.
With over 100 yachts to choose from in Sydney Harbour, you will find a yacht suited to your needs with everything you need to know on the website. There is also the ease of contacting Ahoy Club directly to ask any additional questions you may have.
Everyone who books a yacht charter with Ahoy Club has different requirements and t ideas of what luxury is to them. Ahoy Club will discuss your charter requirements with you and make sure you are choosing the right yacht, packages and watertoys to elevate your day on the harbour
Whether you are choosing to charter for a private special event, a romantic proposal or to impress the board, Ahoy Club can tailor your chosen yacht to be exactly what you imagine.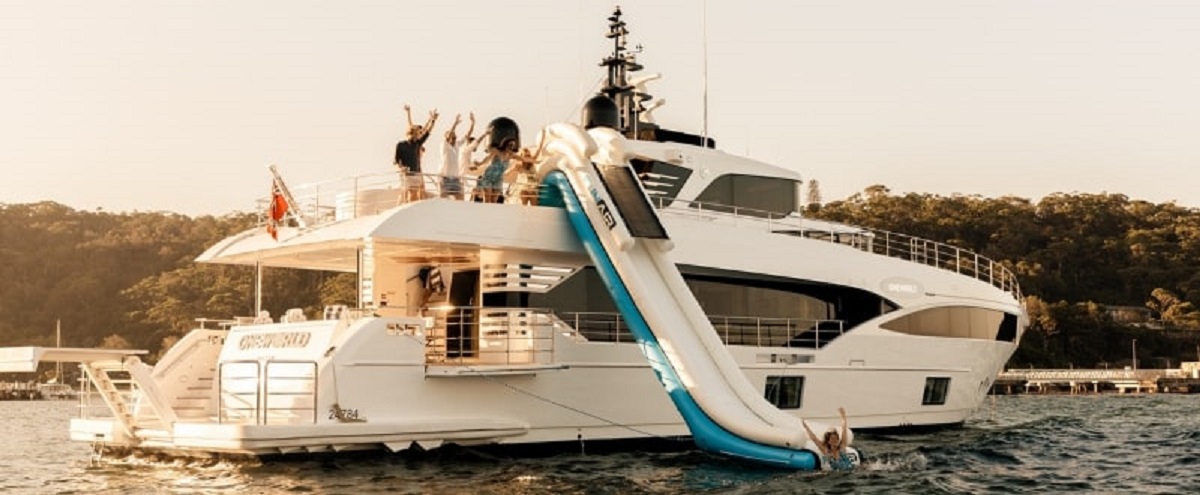 Ahoy Club Is Dedicated To Finding You The Perfect Sydney Day Charter
There are over 100 vessels to choose from for a Sydney Day Charter when booking through Ahoy Club. Each yacht offers an opulent setting, with the finest decor and state of the art technology, perfect for all occasions.
Yachts Available For Your Luxury Yacht Adventure
Yachts for Charter Near You
Amenities Like No Other
All of our luxury yacht charters are equipped with the most up to date technology, air conditioning, a sunbaking area, and a dedicated crew to ensure your charter is smooth sailing.
Depending on the yacht you choose, there will be additional amenities onboard such as jacuzzis, swimming pools, inflatables, and BBQs.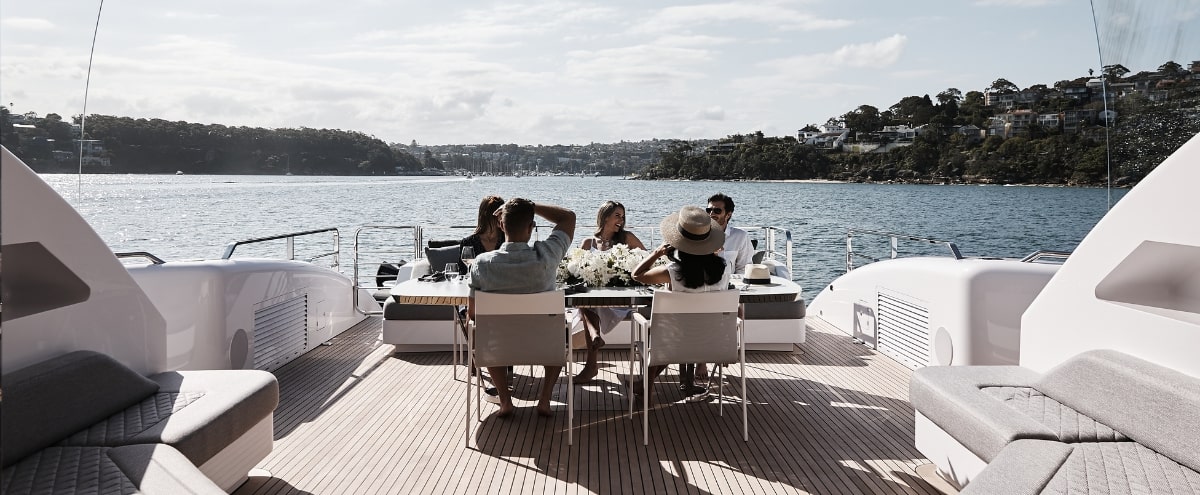 Add Those Little Extras To Make Your Luxury Yacht Hire More Perfect
The dedicated Ahoy Club crew will talk you through your vision and your needs to make your luxury yacht charter perfect. Ahoy Club can handle many additional features for you to add to your charter. Such add ons include:
Private Celebrity chef
DJ hire
Event equipment
Water toys
Event manager
This Is Why You Need To Book With Ahoy Club
Ahoy Club are luxury yacht hire specialists and know exactly what you need, even if you don't know it yourself yet.
Before you set sail, the experienced team will manage your entire booking making it easy to plan everything down to the last drink. Once onboard, our experienced crew will make sure you and your guests are taken care of every step of the way.
Whether it be for four hours or a long weekend, booking with Ahoy Club will be the easiest thing you do for a luxury yacht adventure – except for ordering another drink in the sunshine.