Living Your Best Luxury Lifestyle in the Indian Ocean
With a myriad of empty coves, footprint-free beaches and untouched turquoise water, the Indian Ocean is one of the most underrated places you can embark on a luxury yacht charter. From the A-list luxury of the Maldives, to the diver's heaven of Koh Muk in Thailand, the Indian Ocean is begging to be explored by those looking to vacation in a place that rewards intrepid adventuring with unparalleled luxury.
We're going to take a look at three of the most adventurous and luxurious spots in the Indian Ocean where you can experience a luxury yacht charter like no other.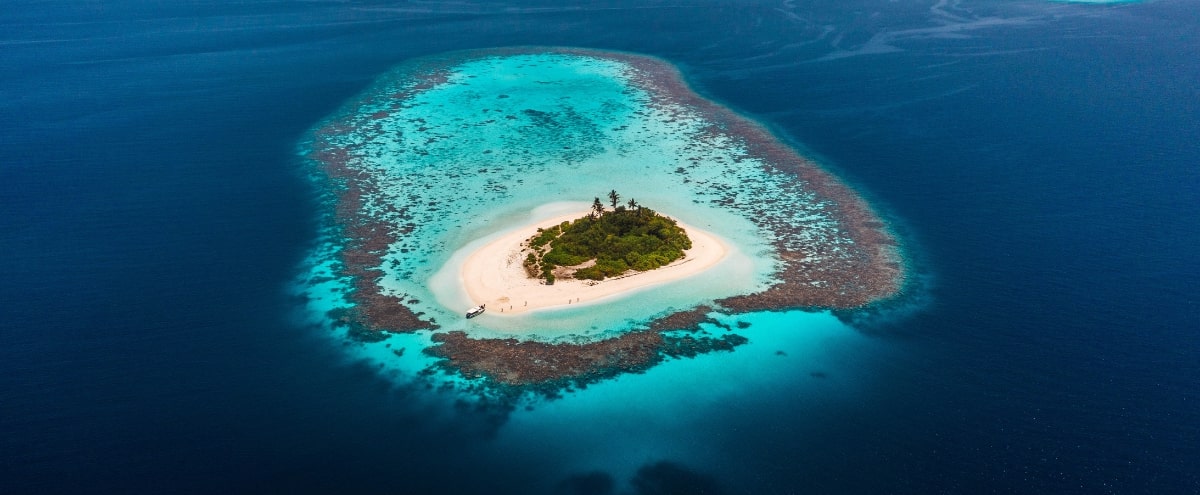 1. Maldives
Quintessential overwater opulence can only be found in one place; the Maldives. To holiday in the Maldives is to holiday in paradise! The Beckhams, Prince Williams, Kate Middleton and the Kardashians are only some of the celebrities that choose this postcard-perfect slice of paradise as their go-to getaway. The allure of the Maldives lies in its slow-paced lifestyle, where island time means you can do as much or as little as you like.
The lowest country on earth, The Maldives are the exposed top of a submerged mountain ridge with land only an average of 1.5 meters above sea level. Go snorkelling with manta rays in Banana Island, drop anchor in Gulhi Island and visit small peaceful fishing villages surrounded by breadfruit and mangrove trees. Spend your adventurous days and relaxing evenings in any of the breathtaking islands in the Maldives strung across the Equator.
2. Seychelles
Ocean lovers will be in their element in the chain of 115 isles that compose the Seychelles in East Africa. Known as a honeymoon paradise, the beaches you'll find here – most of which are only accessible by private yacht – are arguably the world's most beautiful. Vibrant green foliage adorn rolling hills, powdery sand dampens with soft laps of turquoise waters and luxury yachts float elegantly offshore, dotting the Indian Ocean. If you're looking for secluded luxury, you've found it.
Say hello to the giant Aldabra tortoises on the protected island and bioreserve Curieuse. Stroll through mangrove forests and go snorkelling in magnificent underwater scenery. Visit the palm-thatched roofs and white sand beaches of La Digue, the most beautiful island of Seychelles. Almost unchanged since the earliest settlers, La Digue is a world away from the hustle and bustle of the main islands. Walk through the vanilla-scented plantations at Union Estate or check out the rare birds in the nature sanctuary on Cousin island.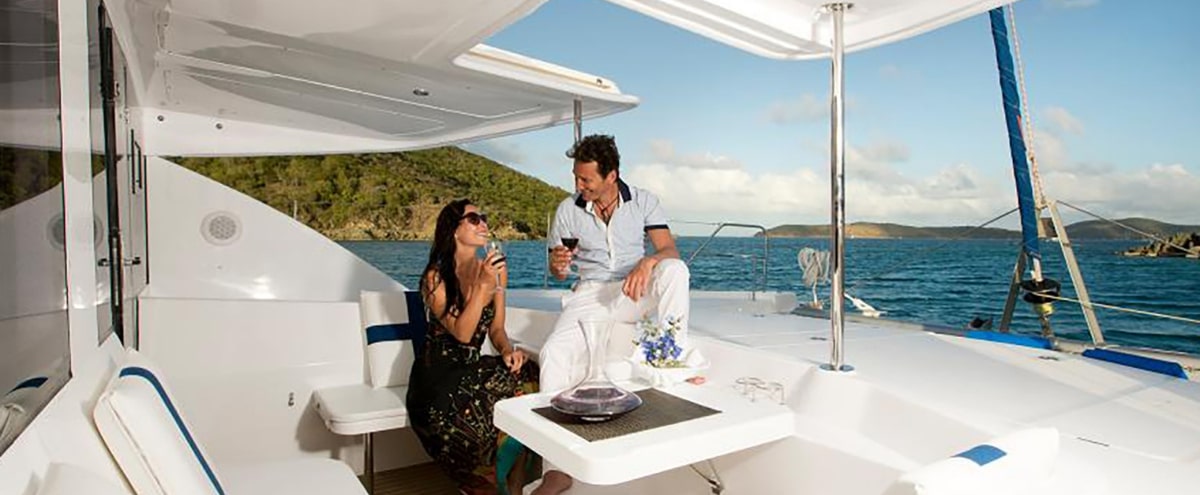 4. Thailand
If you prefer to charter close to on-shore facilities and experience the bustle Southeast Asia is famous for, Thailand's Phuket is an apt choice for your luxury yacht charter. With an abundance of spectacular local food, islands where you are greeted by wild monkeys and a nightlife scene unrivalled by any other Southeast Asian country, Phuket is a favourite of many overseas travellers.
A land of golden buddhas and ancient temples, Thailand's exotic beauty and idyllic islands lure tourists from around the world and welcome them with a smile. Relax in Maya Bay, where "The Beach" was filmed, go snorkelling with manta rays, explore secret caves and swim with whale sharks. Explore the isolated villages of Ko Lanta, and taste the fragrant traditional Thai cuisine. With craggy limestone islands, sultry jungles, ancient fishing villages, and world class snorkelling and scuba diving in emerald waters, it's easy to see why Thailand is considered the Pearl of the Andaman.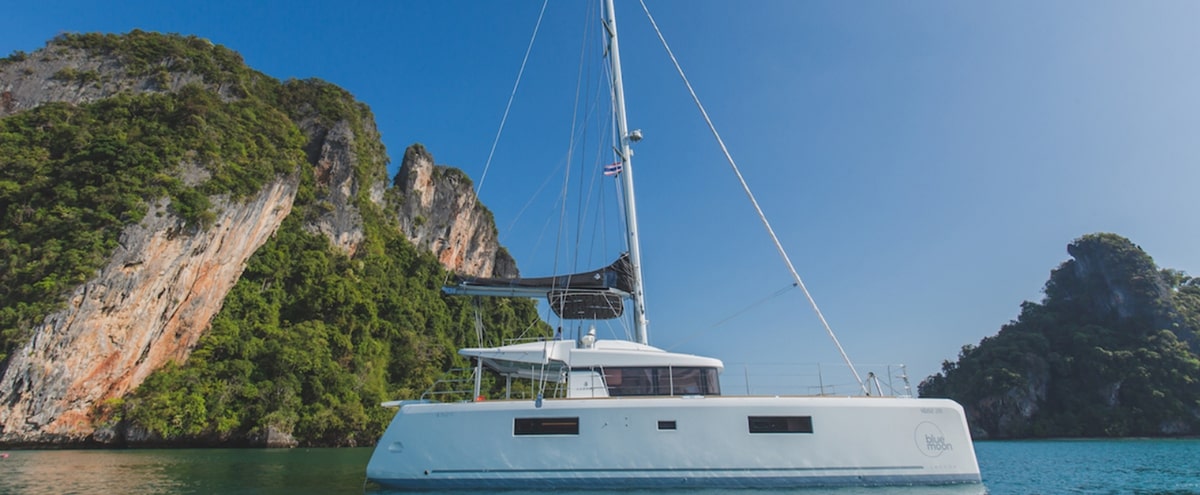 5. Other Must-See Spots
The list of things to do are limitless when chartering with Ahoy Club. Shop until you drop in vibrant Singapore, experience the glamour of rooftop infinity pools and award-winning dining in Hong Kong or discover Bali, an Australian holiday hot-spot boasting cliff top bars, streets lined with local food carts and exciting surf culture. Charter a yacht to Myanmar and discover the white sand beach that frames the sleepy beach town of Ngapali. If discovering life beneath the water is on your to-do list then you'll find magical sea life in the Red Sea. The Indian Ocean has more than you could possibly see and experience in just one visit.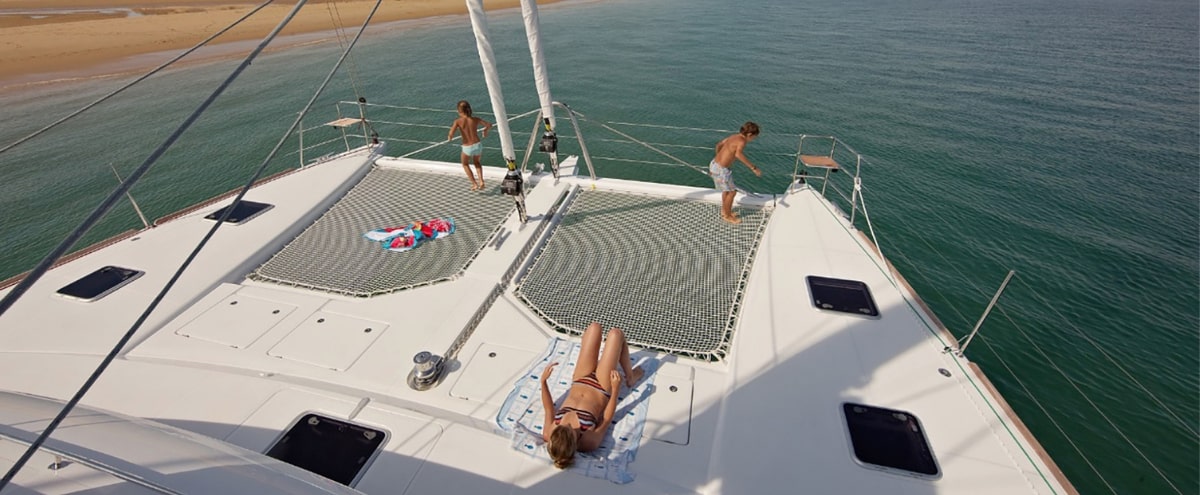 The Indian Ocean Awaits – Book Your Charter Today!
Ahoy Club's luxurious yacht charters offer you the best way to experience everything the Indian Ocean has to offer. Rediscover the true meaning of absolute luxury and unrivalled service levels with everything you could need for an unforgettable yacht charter in this exciting and gorgeous region.
With a wide range of superyachts, catamarans and sailing yachts available, your itinerary will take you to many of the underwater and above water havens this region has to offer. A dedicated crew and private chef will take care of your every need, letting you spend more time exploring.
Ready to take the next step toward your getaway? Get in touch today and save on your next charter with Ahoy Club.