Instagramable Destinations
Yacht Chartering In Picturesque Destinations
We may try to deny it, but we often choose our holiday destinations based on the picturesque views, pristine beaches, or aesthetically pleasing landmarks. That's ok because we are human and whilst holidaying is all about having fun, we think there is a smidge of temptation to make your friends back home envious! Our yacht charter experts have curated a list of top destinations around the globe that will ensure your social feed is envious to all your followers.
Barcelona, Spain
If there was a city that could win an award for the perfect balance between a cosmopolitan lifestyle and beach vibes, then it would Barcelona. It boasts everything you need, from breathtaking architecture by Gaudi, impeccable gastronomy, and a perfect climate for a charter holiday.
Step off your luxury yacht and stroll along Passeig de Gràcia where you'll find the iconic Casa Batlló which sparked the Art Nouveau Villa de la Discòrdia. Antoni Gaudí didn't stop there; he went on to create the Basilica of the Sagrada Familia and Park Guell.
Barcelona isn't only to the artsy type, if you want to lose yourself in a summer book on the beach then head to Barceloneta for three miles of golden sand or indulge in the Spanish cuisine in the Gothic Quarter.
Barcelona has something for everyone and on a superyacht, you'll be sure to find the perfect postcard picture backdrop.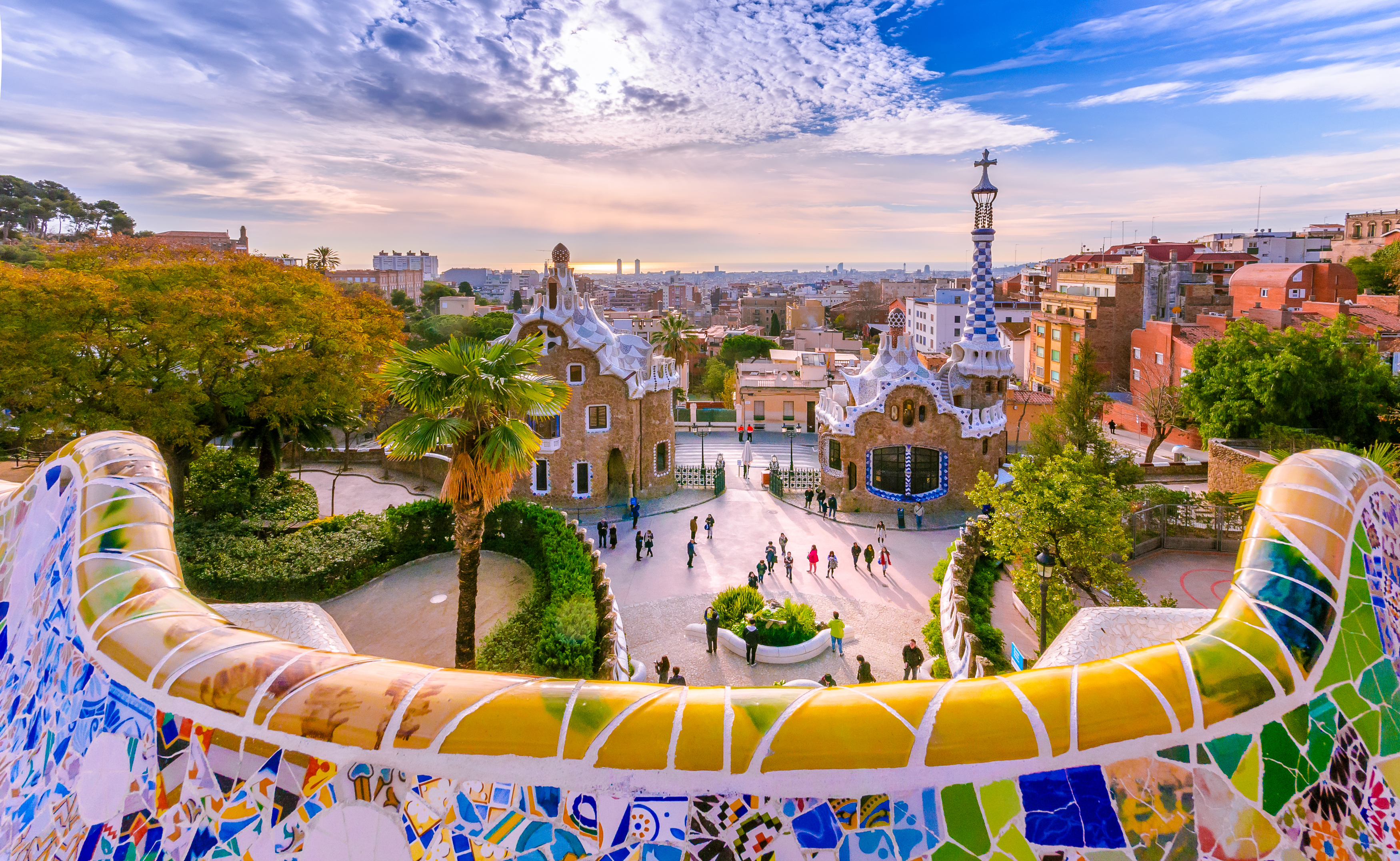 Positano, Amalfi Coast
In recent years, the Amalfi Coast has become a real hot spot for holidays and we do not blame you for wanting to visit too. Positano will add a splash of colour to your Instagram feed with its turquoise waters and cliff edges dotted with colourful pastel buildings. Once you arrive in Positano, it will be hard to believe that this luxury destination was once fisherman's village with its boutique filled with antiques and artwork.
While visiting the tranquil village of Positano you should visit the church Santa Maria Assunta where the interior dates back to the 18th century and during the day it's flooded with light which bounces of the white arches.
Positano has been graced with the likes of George Clooney, Julia Roberts and Michael Jordan so keep your eyes peeled for some celeb spotting!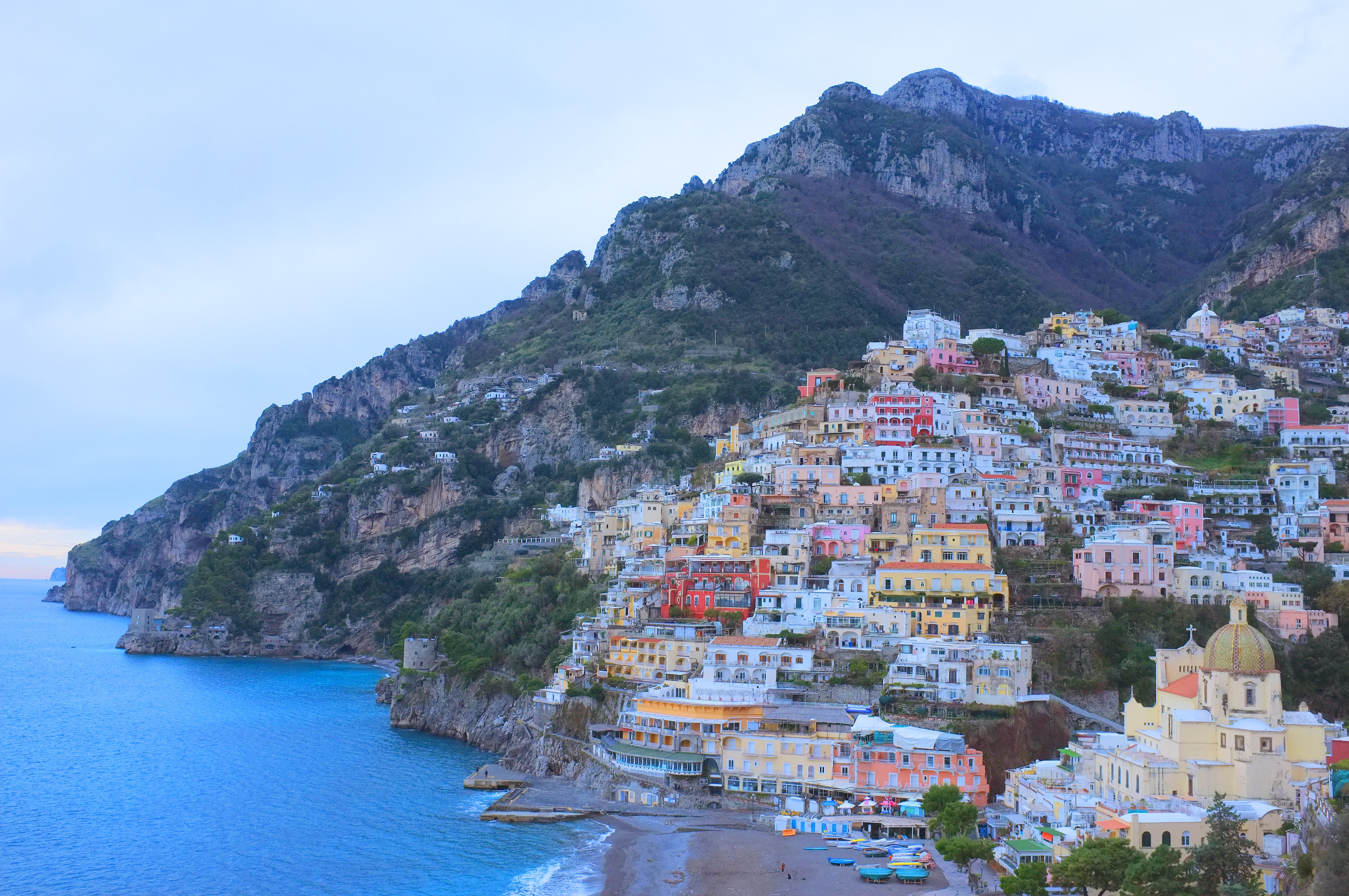 Bali, Indonesia
In need of a splash of nature to break up your Instagram feed? Well, Indonesia delivers picture-perfect backdrops such as Ubud's Rice Paddies, tumbling waterfalls, and stunning coastlines. Unless you've been hiding under a rock or having a digital detox, you will have noticed that Bali has become an Inst-worthy spot for many travellers.
If you're looking for the perfect picture but can't be bothered to capture the angles yourself, head to "Bali's Gateway to Heaven" at Pura Lempuyang (the oldest temple in Bali). Here you will have a dedicate photographer on hand to take incredible pictures that require zero editing at the scenery is just so perfect.
If green is the tone you're looking for then head to Ubud's Tegalalang Rice Paddy which will deliver mesmerising emerald fields. After you can stop off in Ubud's centre for some authentic souvenirs and local art.
You don't really have to travel far to find your perfect backdrop in Bali and whilst chartering yacht around the coastline, you'll capture amazing pictures of waves crashing on the cliffs and sunsets.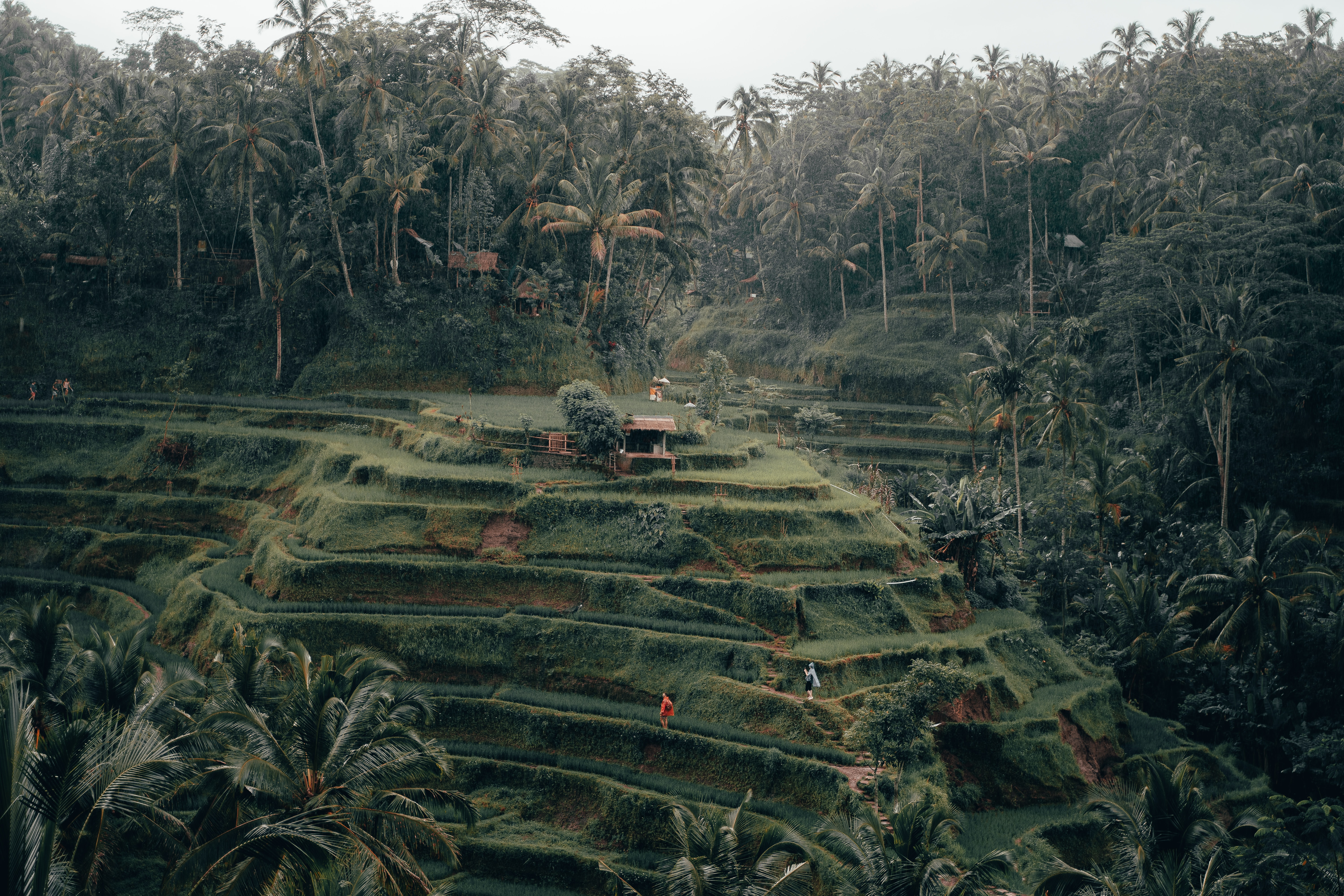 Santorini, Greek Islands
With 6000 islands to suit every mood, sailing around the Greek islands on a luxury yacht will unlock the explorer in you. Whether you are drawn to the trendy party capital of Mykonos or enjoy the relaxing in Santorini – island hopping onboard a yacht is the very best way to discover the most exclusive locations.
Santorini is the sapphire in the Greek Islands, wherever you go you'll be greeted with Instagramable blue-and-white buildings, and azure-blue ocean as far as the eye can see. In the evenings you can relax on board your yacht with a delicious glass of vino and watch the sun drop into the ocean.
Our top Instagram snaps in Santorini would the blue domes in Oía and they're most likely the first thing that springs to mind when we mentioned Santorini along with the bright pink bougainvillaea plants that are dotted along the streets.
Whilst Santorini can be very busy during high season, you'll be able to escape the touristy feel on your luxury yacht charter.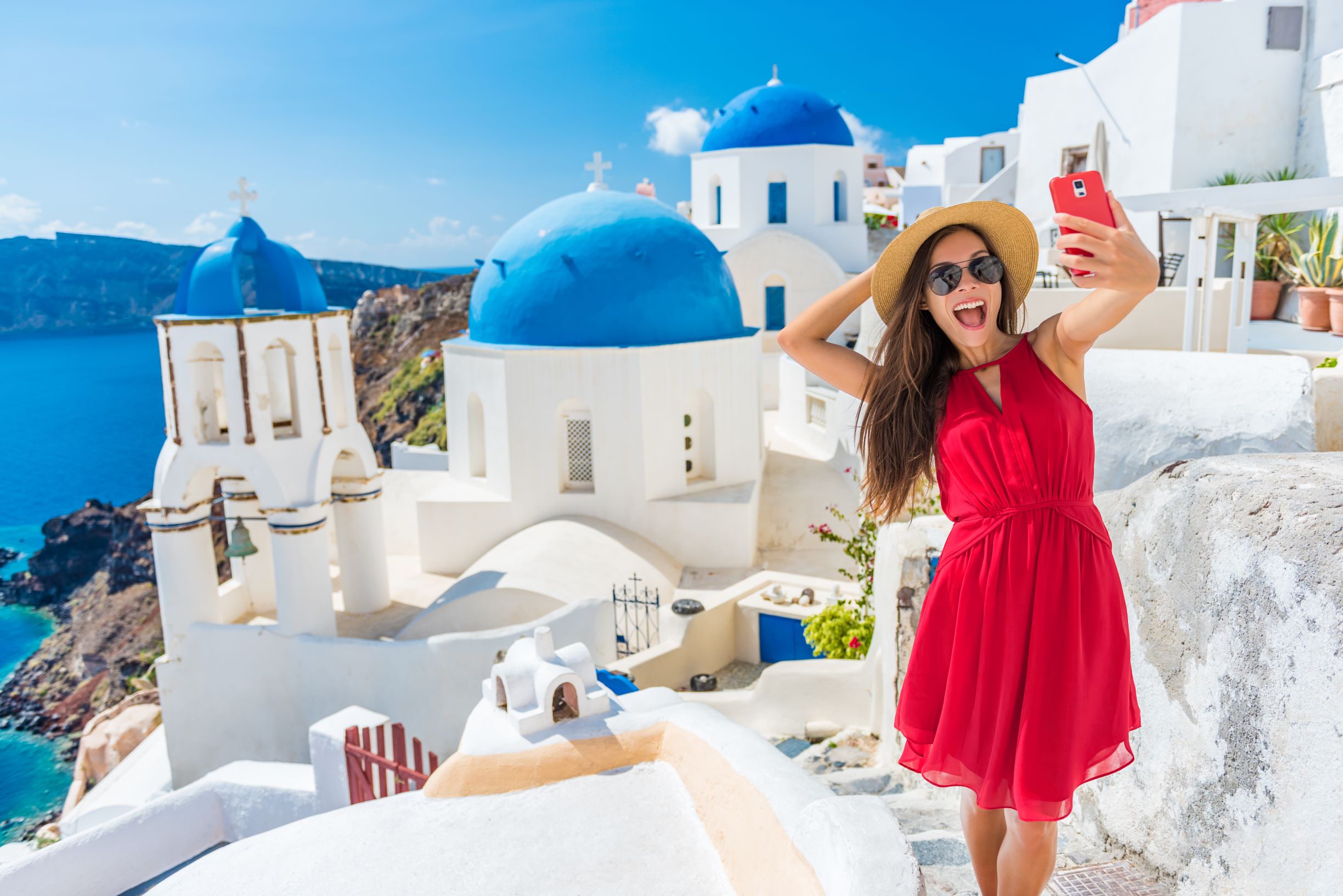 The Maldives
A little trickier to get to than our other destinations but worth the trip. This sought-after holiday destination on the edge of the equator boasts white sand beaches and pristine clear waters that will ensure your following can't resist 'double-tapping'.
The Maldives isn't only sandy beaches (but there is a lot of beaches) there is an ambulance of luscious greenery and wildlife too. In fact, this is a great spot for snorkelling or scuba diving with manta rays and other marine life.
Famed for being a honeymoon destination The Maldives offers a romantic setting at every corner on land and sea. From candlelit dinners under the stars on the deck to hammocks floating in the ocean. Romance in The Maldives awaits you and your other half with an Ahoy Club yacht charter.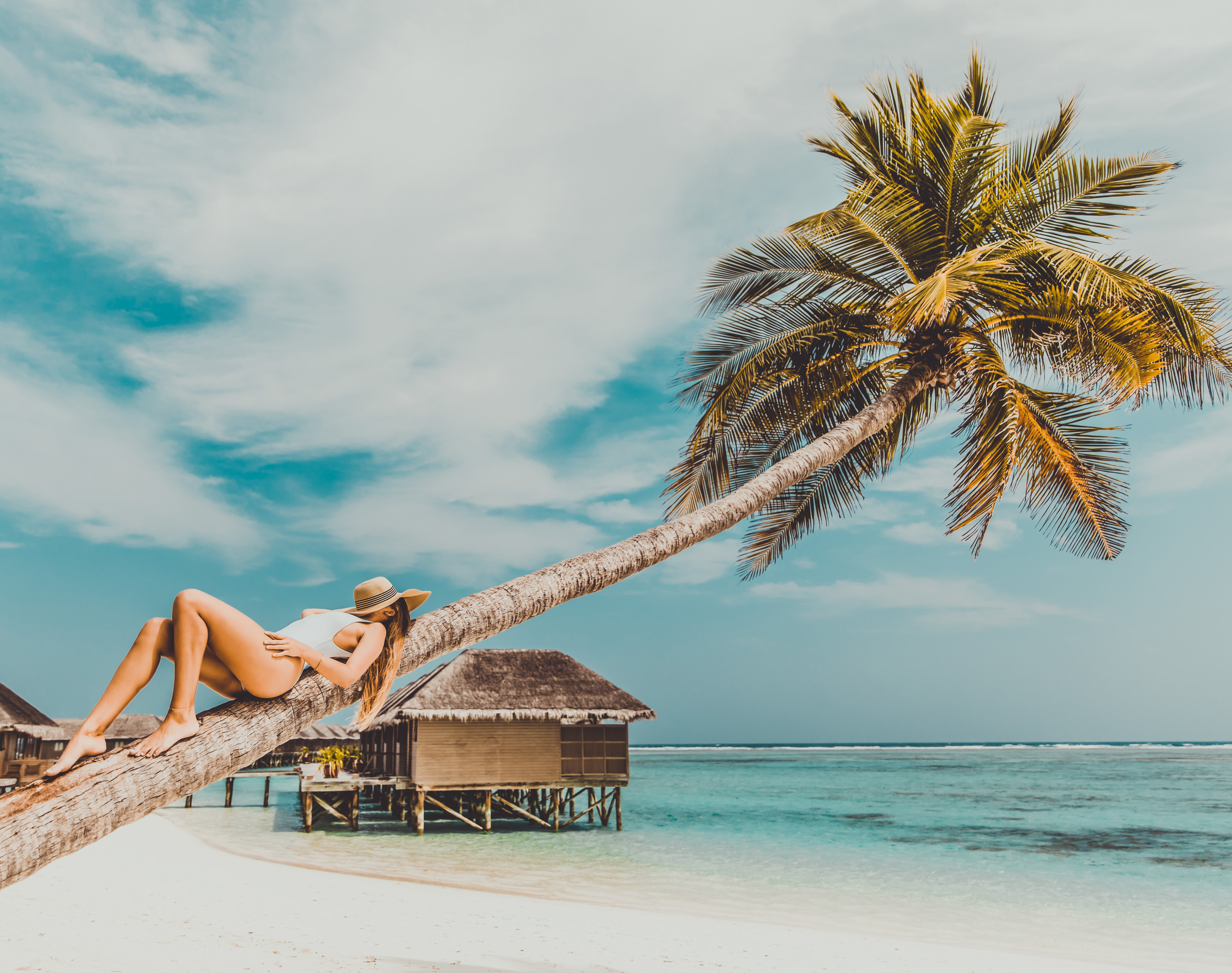 Havana, Cuba
If the 'H' in Havana stood for Hashtag, we wouldn't think twice. You'll want to capture every single moment in Cuba's capital city. This holiday destination has been appearing all over social media, from the vintage American cars to the colourful building lining the streets. We love the aesthetics of Havana, and the food too.
Take a ride in a classic convertible around the streets of Havana, stroll through the streets of Old Havana with live music surrounding you or enjoy a tipple of the well-known Cuban cocktail, a Mojito.
Cuba is a fantastic destination for every traveller to visit, especially on a yacht charter in the idyllic Caribbean waters.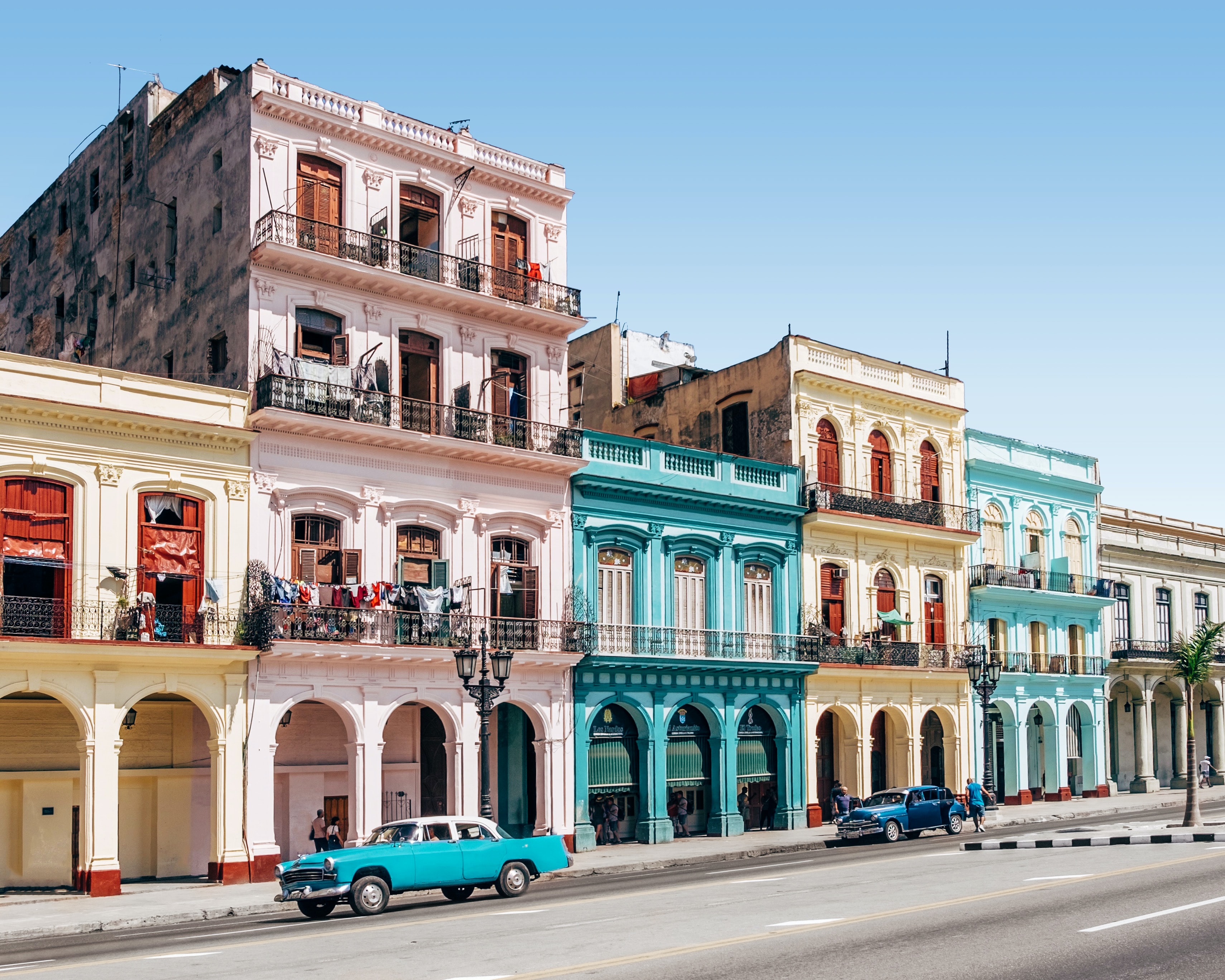 The world is full of amazing destinations to visit and not just for 'the gram'. One of the many perks about chartering a yacht is that you can cover an array with our charter expert itineraries – why stop at one place when the world's your oyster!
For more information on our yacht charter destinations click here or contact us today.