Exploring the Galapagos Islands Aboard a Luxury Yacht Charter
A destination like no other, the archipelago of the Galapagos Islands is pristine and magical. For most, visiting this UNESCO World Heritage Site is a once in a lifetime opportunity.
With so many islands to explore in this region, exploring by yacht is the only way to see the extraordinary flora and fauna. A private yacht charter is a perfect choice as it is the only way you can truly visit the islands, without wasting time on back-and-forth shuttles.
By choosing a Galapagos Islands yacht charter with Ahoy Club, it gives you the opportunity to see one of the most stunning regions of the world in seven-star luxury and privacy. With a perfectly designed itinerary, the dedicated and professional crew will take care of everything. All you need to do is to sit back and relax and observe the islands in awe.
So now you know you can sit back and relax, enjoy impeccable cuisine daily and soak up the sun in a gorgeous setting, check out the specially crafted Ahoy Club itinerary to see where your Galapagos Islands luxury yacht charter will be taking you.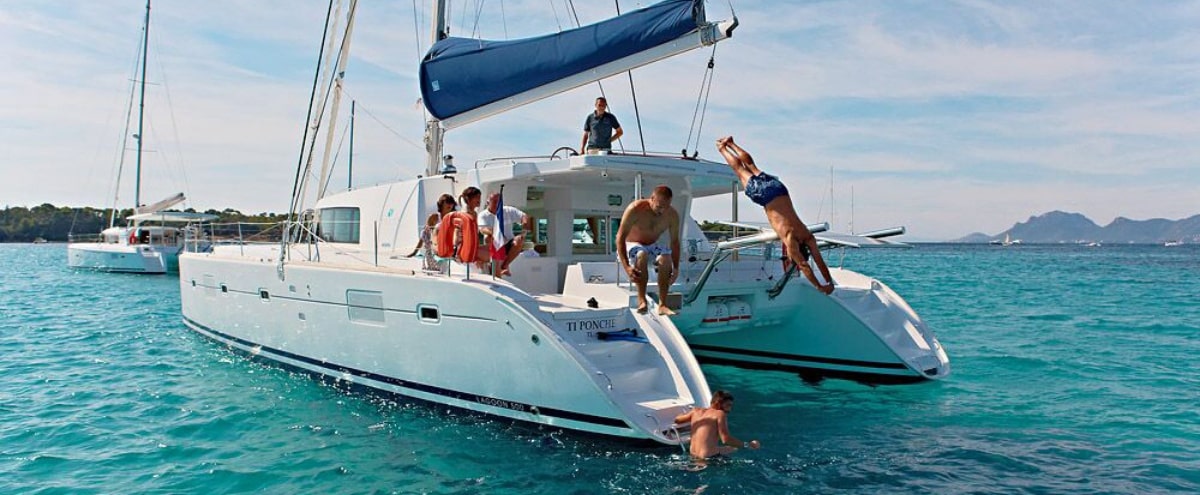 Santa Cruz
Being one of the most visited islands of the Galapagos, Santa Cruz has something for everybody. Santa Cruz is the largest and most developed island in the Galápagos; meaning you won't be short of things to do. This is the stop where more land exploring will happen than water exploring. Start with the Darwin Research Centre and discover what wildlife you may encounter during your luxury journey around the Galapagos. A must-do while you are at this stop is a walk through the unique lava tunnels and visit the El Chato Tortoise Reserve where you'll be able to observe wild tortoises. After a walking journey on day one, put your feet up back on deck and let the crew look after you as you watch the sunset.
Punta Cormorant
After a freshly prepared breakfast by your private chef, the wildlife spotting will begin as soon as you see Punta Cormorant located on Floreana Islands. For bird lovers, you won't actually see cormorants here, however, you will be met with the sight of vibrant pink flamingos. Punta Cormorant is worth exploring by foot, with some of the finest sand you will ever feel. This area is also a favourite spot for sea turtles to nest and stingrays to play in the shallows.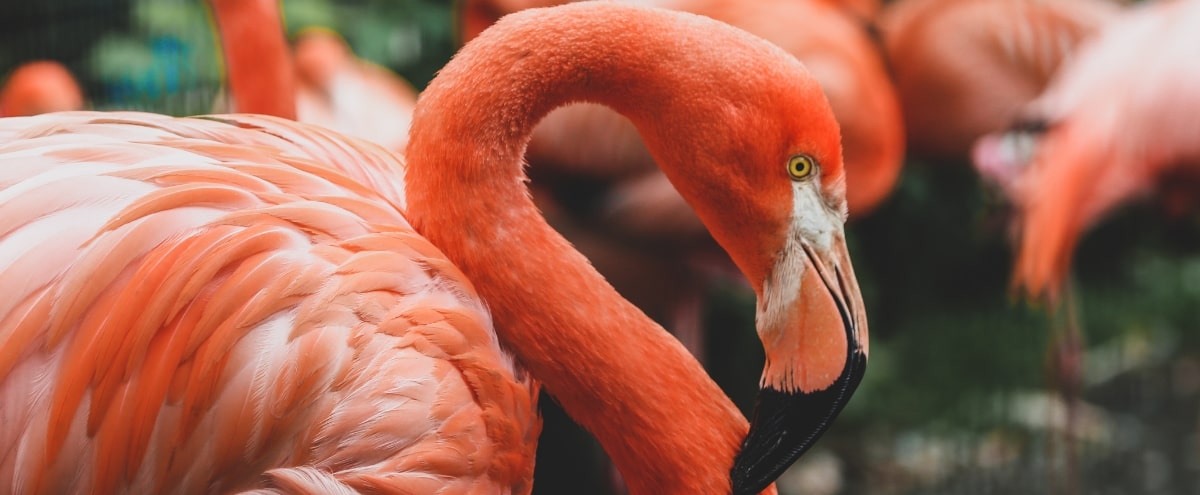 Punta Moreno
Visiting Punta Moreno on Isabela Island you will be met with the unique landscape of black, hardened lava and a view of volcanoes that are still classed as active. Explore the island and find beautiful natural treasures such as unusual cacti and wonderful active birdlife. This stop reiterates how wonderful it is to have access to your own private yacht charter and visit untouched places like Punta Moreno which are unreachable without a boat.
Urbina Bay, Isabela
Heading west of Isabela Island is this stunning gem of a location, Urbina Bay. Great for a small, level ground hike, you can see seasonally changing plant life and tortoises nestled in the bushes. The crew will organize the gear for you as you head to the beach to get your first dose of snorkelling in – most likely with turtles and penguins. You will also find the largest marine iguanas gracing the shore of the pristine beach.
Punta Espinosa, Fernandina
The Punta Espinosa stop, located at Fernandina is a wildlife haven, featuring many species that cannot be found anywhere else in the world. With a huge population of marine iguanas here, you may be lucky enough to see them laying amongst their burrows sheltering their eggs. This area is also home to the Galapagos penguins and sea lions which are surreal to see in real life. While the snorkelling is good here too, this is also a great spot to relax on your private deck as the weather is magical – with plenty of sun and a light, cool breeze.
Punta Vicente Roca
For the best snorkelling in the Galapagos Islands, Punta Vicente Roca is the place! Home to colonies of fur seals, this gorgeous spot is fortunately only accessible by boat. The abundance of underwater life is everywhere, and the shallow sea caves are like nothing you have ever seen. You will certainly work up an appetite with this stop, and the crew will be able to make sure you have a delicious feast to return to.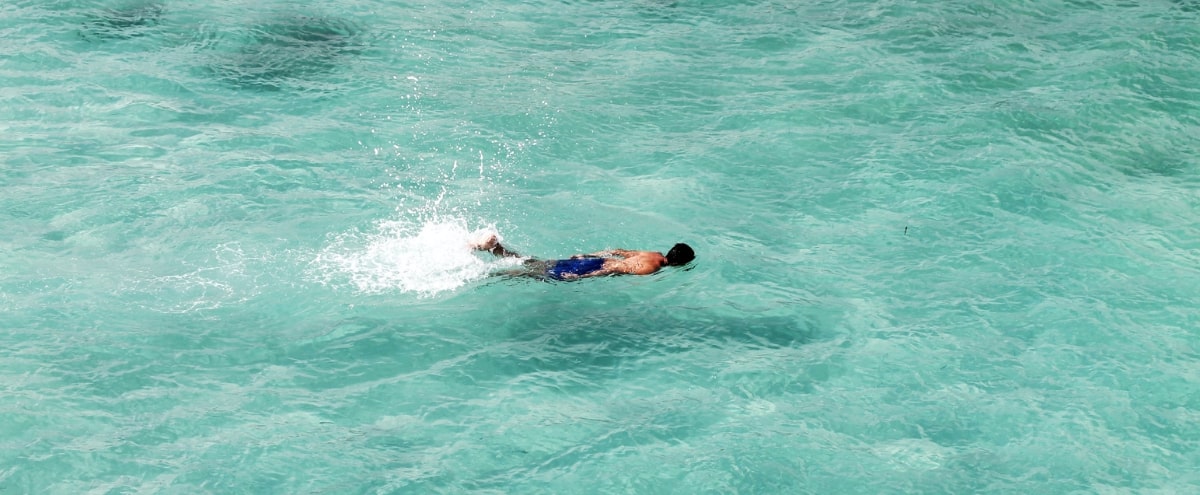 Puerto Egas, Santiago
Easy to walk trails and the fascinating landscape of the former salt mining site makes the visit to Puerto Egas different from other places visited so far in your charter around the Galapagos Islands. If you would love nothing more than to relax in the privacy of your luxury yacht, taking advantage of the opulent amenities and indulging your eyes on a picturesque view, then Puerto Egas won't disappoint.
North Seymour Island
Home of the much-loved blue-footed boobies, North Seymour Island is a bird watcher's paradise. Upon reaching you will be in awe of the magnificent Frigatebirds. These unusual birds are fascinating to watch because of their surface feeding style. After exploring the diverse terrain on the island through the day, retreat back to your yacht for a relaxing afternoon in the jacuzzi or kick back in the cinema room for some R & R.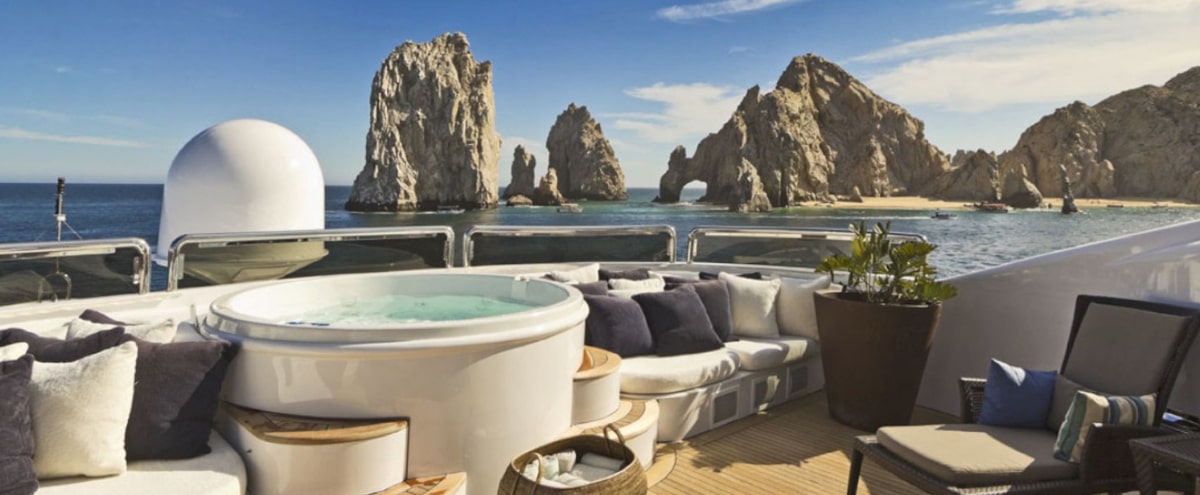 The Ahoy Club Experience
By being a part of the Ahoy Club experience, you are guaranteed luxury living at its finest. Seeing something as unique and beautiful as the Galapagos Islands while experiencing seven-star service is luxury travel at its finest. Your dedicated Ahoy Club agent and concierge team will ensure everything you need is available to you for the entire duration of your time with us.