Expert Tips on Embracing Tech in Superyacht Design
Expert Tips on Embracing Tech in Superyacht Design
From the latest AV systems and cinema-style screens to high speed internet on the water; superyachts are full of technology. But how do you seamlessly integrate this tech? And what are the most sought-after technological inclusions right now?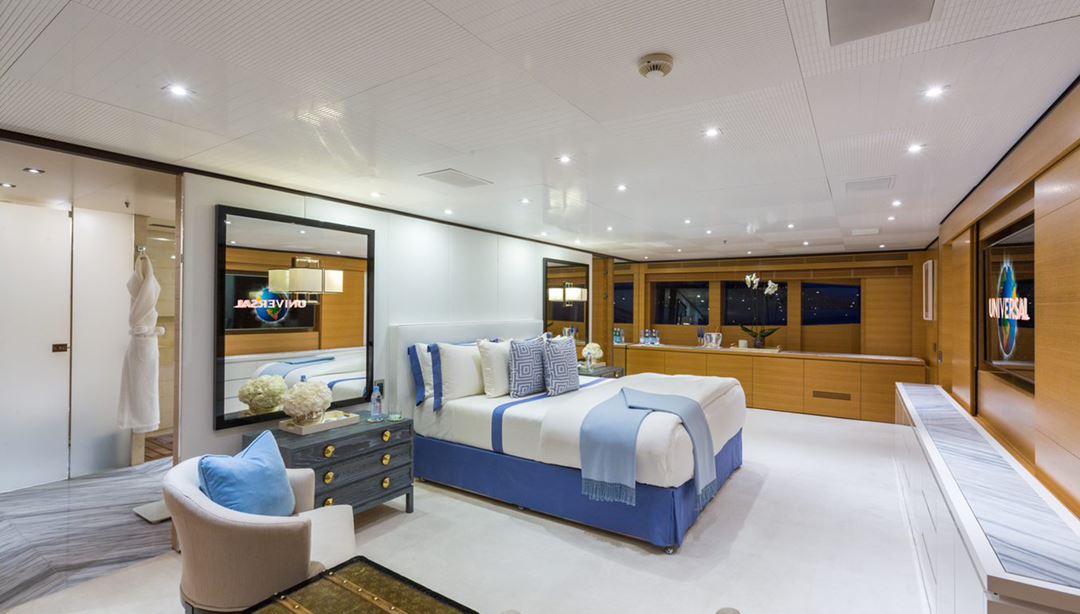 Boat International spoke with co-managing director of Studio Indigo, James Kandutsch, for some insider tips. With over a decade of experience in the luxury residential, yachting and aviation industries, there's no one better to share their insights on embracing technology on yachts. We've summarised his main points for you below.
Simplicity is everything
We want every technology under the sun, but we want it all at the press of a button. The main thing that yacht owners and their guests are looking for is simplicity. Using a single app or device to control most appliances on the yacht. They're also looking for ease of use. The worst feeling is being unable to enjoy your tech because you're struggling to use it.
Nothing dates as fast as tech
Remember when old surround sound systems and speakers took up half a room? These days, they look like a relic from another century. There are two ways to avoid dated tech;
Update it frequently
Make it invisible
Finding innovative places to install your speakers so that they're hardly noticeable on board is key. As is wireless technology; avoiding the physical connectivity and the visible wiring. Yachts being constantly on the move makes this difficult but not impossible. In time, wireless technology is expected to be powerful enough to make connectivity possible in even the most remote corners of the globe.
Bigger screens, smaller impacts
Separate cinema rooms are fading into combined purpose cinema/wellness/lounge spaces. The last thing you want is a big black screen obstructing your Zen. Once again finding ways to conceal screens is important; allowing for a cinema sized screen that is unobtrusive when not in use. Ideas include drop down ceilings for coverage, pop-up screens out of chests or trunks and TVs that act as artworks when not in use.
Stay at the forefront of charter technology
Ahoy Club are all about tech. As the premier digital charter platform in the world, we're here to change the way you charter. Our online bookings and app offer some of the lowest rates on the market, all while ensuring seven-star service. Download our app on Apple/Android or compare yachts online and enquire for a booking.