Destination: Spain and The Balearic Islands
Exploring Spain and The Balearic Islands
Expect to discover more than the clichés of paella, sangria, and siestas as Spain is a diverse country to charter a luxury superyacht in. Whether you want lively nightlife in Ibiza, history and culture in Barcelona or to relax on the golden sands of the Balearic Islands; Spain has it all. Spain is a popular charter destination and one of the most stunning and loved countries in the West Mediterranean. Ahoy Club offers over 1000 superyachts to choose from in this region, from sailing yachts to superyachts the choices are endless for luxury yacht chartering in Spain.
Ibiza
It's party time! Ibiza is a lively, vibrant, all-night party destination that many Europeans, world-class DJ's and celebrities flock to each summer. It is the ultimate destination for letting your hair down and having a good time. Whether it's cocktails at Nassau Beach Club, dining at Bagatelle or partying it up one of the iconic nightclubs like Amnesia, Space or Pacha. There are countless options in Ibiza. However, this island has more to offer than its unique hedonistic culture, there are beautiful beaches and hidden coves along with the historic Old Town area and U.N. World Heritage Sites. Our concierge team will ensure your itinerary at this Spanish island offers everything you need.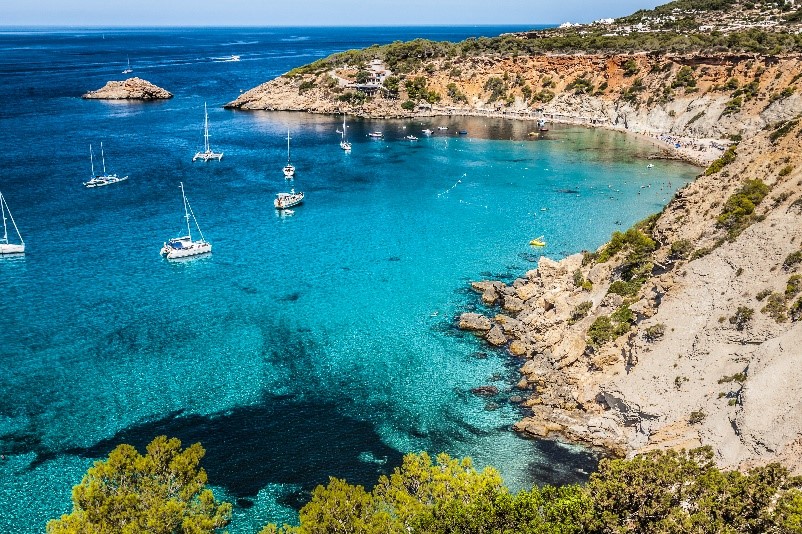 Formentera
Welcome to the Balearic Island known for its unspoilt beaches, shallow blue waters, and relaxed lifestyle. The beauty of Formentera is that you can cruise to Ses Illetes in a few hours or spend a couple of days exploring the picturesque scenery, leisurely swims, and our daily dose of Vitamin 'Sea'. Formentera is the perfect destination to enjoy your yacht charter's water toys and explore the quiet white-sand beaches. It's also good to note that Ses Illetes is the part of Formentera where the Ibiza-lovers come on their superyachts to recoup from the party scene and take a long lunch at one of the beach clubs, so if you're looking for a relaxing and peaceful time on this paradise island our concierge team will keep this in mind when designed your personalised itinerary.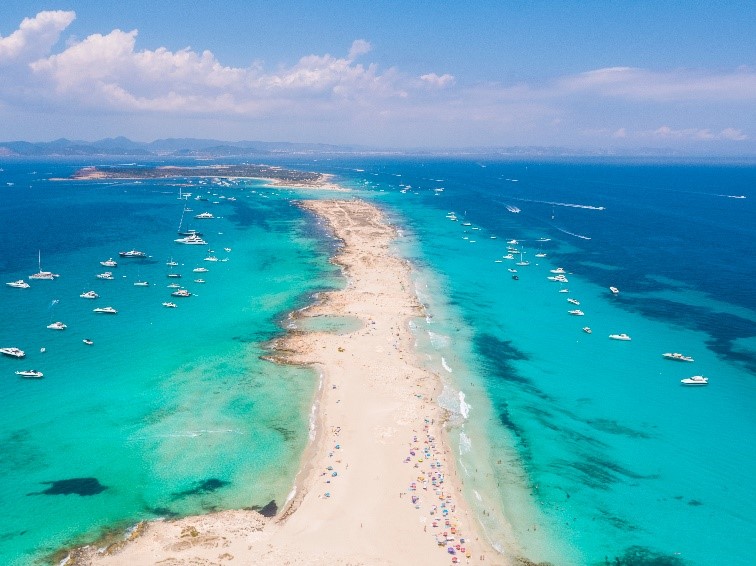 Mallorca
You will never run out of things to see and do in Majorca's cosmopolitan capital. Palma offers a delicious melting pot of cultures and historic influences. Explore cobbled streets of the atmospheric old town, impressive museums, galleries, and churches or indulge in sangria and tapas whilst enjoying the relaxing and welcoming ambience in a Spanish restaurant.
Whilst exploring Mallorca on your luxury yacht charter, make sure you visit the ancient towns with vineyards and orange groves, take in the rugged scenery and some of the most beautiful beaches in the Mediterranean.
We highly recommend an overnight stop at Port Andratx, a popular harbour with a classy reputation along with a stop-off at the Port of Pollenca on the northern tip of Mallorca where you'll find slouching pine trees and traditional fishing boats moored along the seafront.
Menorca
Mallorca's little sister, Menorca, is a haven for the low-key yacht charterer with a 285km long coastline that offers a variety of experiences. With its shallow coves and boho-chic crowd, lounge in gentle turquoise waters and relaxing beaches. The southern coastline of Menorca boasts golden beaches whilst the northern part is rural with a rugged landscape and reddish-coloured sand beaches.
The island's capital Maó (also known as Mahon) is in a natural bay and is the main base of yacht charters. Maó boasts attractions such as the Sant Felip Castle at the entrance of the harbour, a picturesque old town with narrow, winding streets and the fortress of La Mola.
Spend your afternoons relaxing and swimming in the crystal-clear warm waters around Cala Algaiarens which consists of two beaches, Platja des Bot and Platja es Tancats. The two beaches are situated inside a beautiful bay, making it one of the best-protected beaches on the north coast. Both bays are ideal for snorkelling or kayaking.
We recommend adding Menorca into your yacht charter itinerary around the Balearic Islands as it offers a nice and relaxed atmosphere with unspoilt scenery compared to the other islands.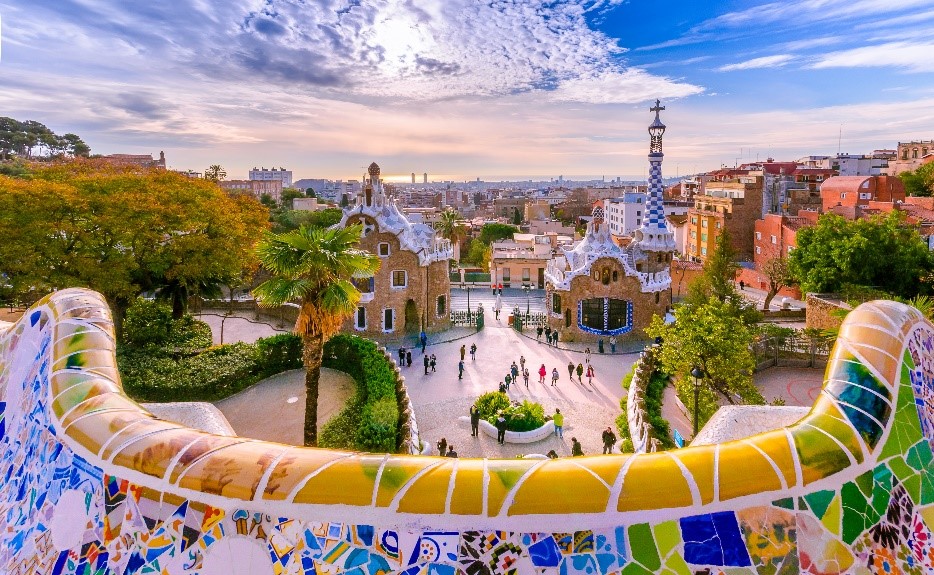 After exploring the Balearic Islands and all they have to offer, we highly recommend adding some of mainland Spain to your charter itinerary.
Barcelona
From the tree-lined street of La Rambla (Barcelona's most famous street) to the stunning architecture by the renowned Gaudi, Barcelona is a city in mainland Spain that will captivate you with its charm and charismatic streets. When visiting Barcelona, you must visit the world-class attraction such as La Sagrada Familia, Park Güell, and Casa Mila. This city isn't just famous for its history and culture but also for its lively and vibrant Catalonian lifestyle the ooze from every street corner, that's why our yacht charter team couldn't resist adding it to our top Instagramable destinations for yacht chartering.
Marbella and Puerto Banús
Once a small fishing village, Marbella is now a beach resort on the Costa del Sol in Spain that attracts many visitors every summer. Famous for its summer soirees, champagne bottles popping, and glitzy lifestyle, it's a popular charter destination. It also offers charterers spectacular beaches, so chill out, relax and recharge at Playa Hermosa or Playa Fontanilla.
Puerto Banús, just over 6km from Marbella and it's the definition of luxury. Designed and built in 1970 by local property developer José Banús, it's a luxury marina and shopping complex all in one. Expect to find high-end brands like Louis Vuitton, Burberry, Gucci and Versace along with world-class restaurants and bars. For those that love spending their afternoons wandering around and browsing stalls full of antiques and handmade items then ensure you visit one of the markets in the areas.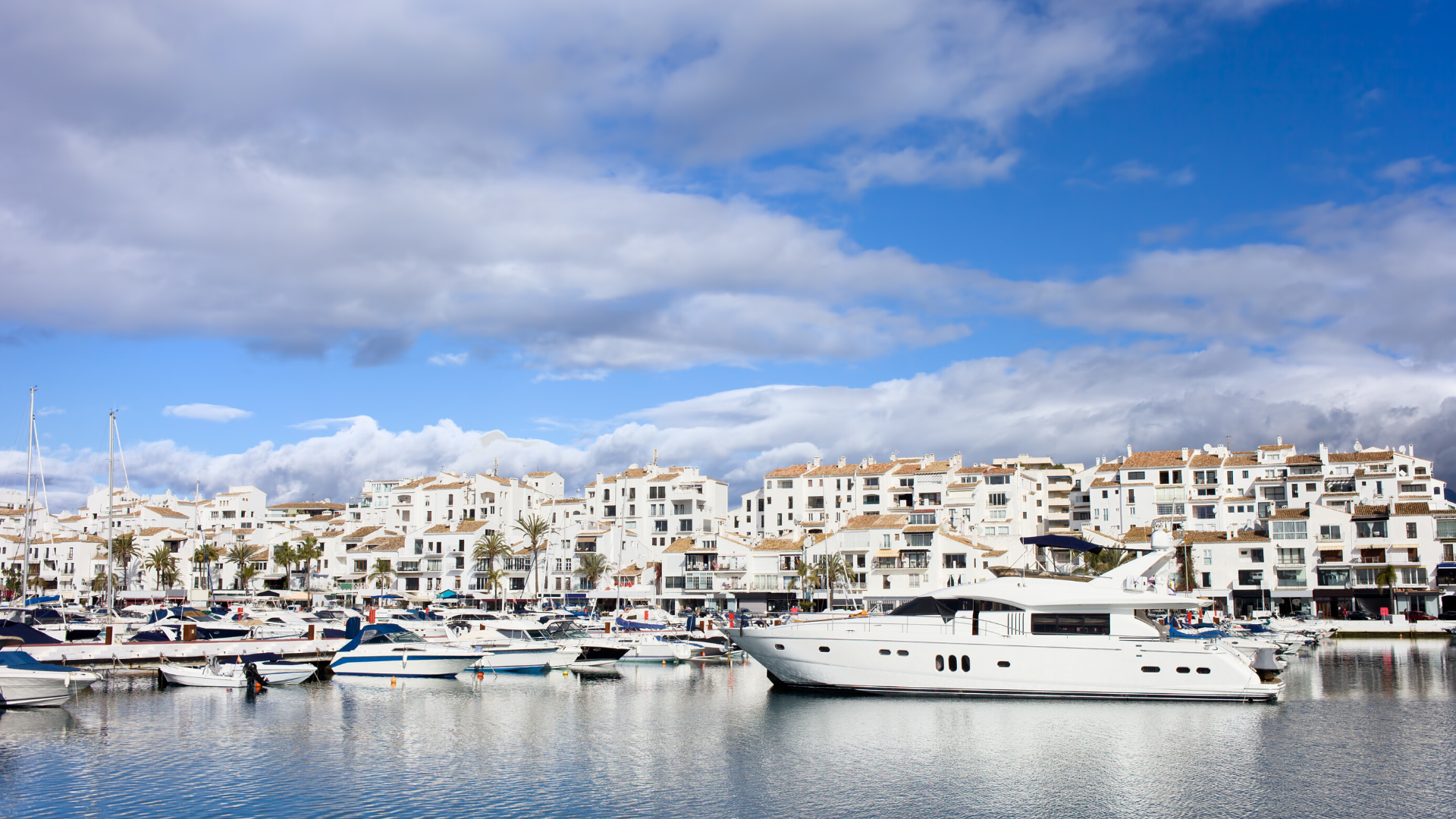 When chartering a superyacht in the Spanish and Balearic region of the West Mediterranean they are many beaches, nightclubs, restaurants, and bars to visit depending on what your vibe or holiday desires are. Our yacht charter experts and global concierge team will hand-pick your itinerary to suit you. Contact one of our charter team here.