Destination: East Mediterranean
Exploring the East Mediterranean
The Mediterranean is by far one of the most popular yacht charter destinations in the world and we understand why. You've got sunshine, delicious cuisine, along with countries steeped in history and pristine beaches with turquoise waters, all of the above are key ingredients for a delightful yacht charter experience. When someone mentions chartering the Mediterranean, we often think of the stunning French Rivera or Amalfi Coast but some of the best-hidden gems are in the East Mediterranean.
The East Mediterranean is made up of Greece, Turkey, Croatia and Montenegro, all offering a unique mix of history, culture, idyllic beach locations accompanied with friendly locals. Whilst these four countries are very different, they all offer excellent charter itineraries. You can view our full yacht charter fleet of the Eastern Mediterranean here or alternatively, contact our Concierge Team for the expert recommendations.
Turkey
Turkey is becoming the most glamorous coastal hangout on the East Mediterranean. Known as the 'Turquoise Coast,' Turkey only makes sense from the water – frequented by islands too small to name, blue lagoons and hidden coves where you drop anchor so close to shore you can swim to beach restaurants.
If you're thinking of chartering in Turkey, you'll be glad to know that the season is a little longer than other Mediterranean destinations so you can soak up the sunshine right into late September/ early October.
Turkey offers many charter destinations; you could spend anywhere from one week to a month exploring many hidden bays and coves on a traditional Turkish Gulet. Soak up the sunshine in Bodrum, Turkey's answer to St. Tropez and the beginning of the Turkish Rivera. An idyllic beach resort during the day but a lively hub at night. Bodrum features an old castle that was built during the 15th century along with an array of boutiques, shops, and delicious restaurants.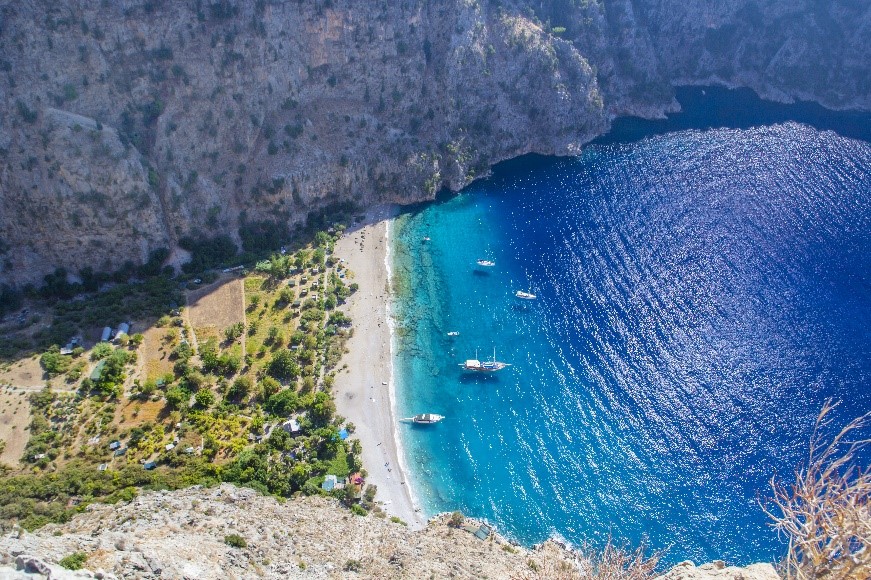 Sun worshippers and culture-vultures will enjoy the picturesque town of Fethiye. Explore the Lycian tombs, enjoy vibrant markets or relax at a café in the harbour and enjoy a traditional Turkish coffee or tea known as cay. You might have recognised this popular destination in the James Bond Film, Skyfall starring Daniel Craig – who we've heard loved his time here!
A visit to Turkey wouldn't be complete without visiting Göcek, the playground of Turkey's elite with its six large marinas that attracts yachts from all over the Med. This slice of heaven is blessed with more dive sites and secret coves than anywhere else in Turkey, and you might be lucky enough to spot Sea Turtles poking their heads above the waves near Dalyan.
What to expect from your yacht charter experience in Turkey? Glorious food, relaxation, calm crystal-clear waters and of course a sprinkle of glitz and glamour. Read more on chartering in Turkey or explore our yachts available for charter.
Croatia
With hundreds of unspoiled islands along the Dalmatian coast, there are plenty of hideaways as well as vibrant hot-spots for island-hoppers to choose from, and what better way to island-hop than on a luxury Gulet or Motor Yacht. Croatia has everything, from secluded anchorages to a lively and vibrant nightlife.
Brac is the largest island in Dalmatia and the third largest island in Croatia. The island is dotted in pine forests, vineyards and olive groves but offers many beautiful beaches such as the famous photogenic Golden Horn beach.
Dubrovnik is a magnificent walled city with views over the beautiful Adriatic. Meander around the pedestrian-only streets of the UNESCO Heritage Site of the Old Town Dubrovnik and take in the medieval architecture. After your daily dose of culture and history, enjoy a delicious meal on board your yacht charter or at one of our recommended fine-dining restaurants.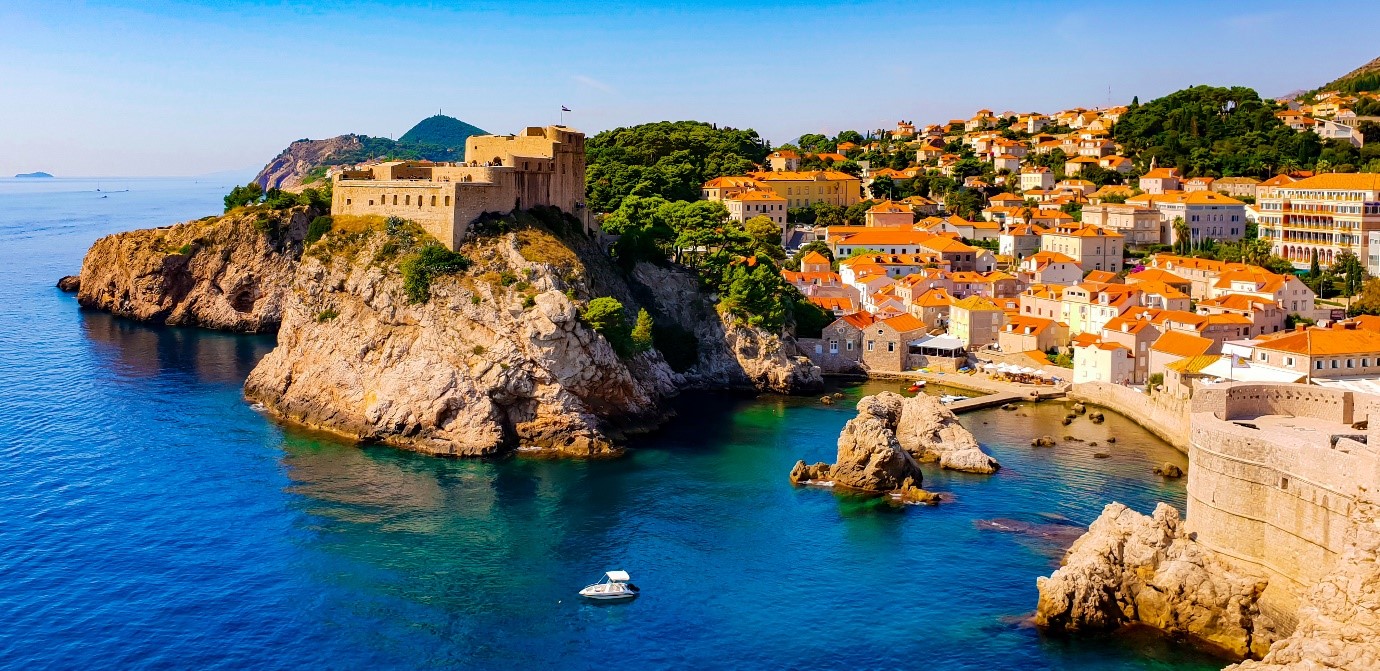 Known as the Queen of the Dalmatian Islands, Hvar is a popular stop for luxury yacht charterers and superyacht owners. The town of Hvar prides itself on several magnificent Gothic palaces, romantic marble stone streets, as well as plenty of fantastic bars, up-market restaurants, and nightclubs.
Although Montenegro is a country of its own, many Croatia charter vacations start or finish in this charming place situated south of Croatia in the East Mediterranean. Instantly you will be captured by the vast beauty of the UNESCO World Heritage Site – Kotor and the Bay of Kotor. The Venetian old town of Kotor sits right on the water, deep in the heart of the bay and it is surrounded by walls and backed by sheer mountainside – a view that will not disappoint from your yacht charter.
Listed as one of our top destinations to visit in 2020, Croatia is well worth the hype as the new destination on every charterers bucket list and it will not disappoint if you like to explore islands by day and party by night. Explore our yacht charter fleet available in Croatia or contact our charter experts for a bespoke itinerary.
Greece
If you are looking for an abundance of choice, then look no further than the Greek islands for your next yacht charter holiday. With a different blue water beach to discover every day and a new island waiting to be explored, Greece is a luxury wonderland for high-flyers seeking a mix of island parties, boutique beach bliss, and sailing splendour.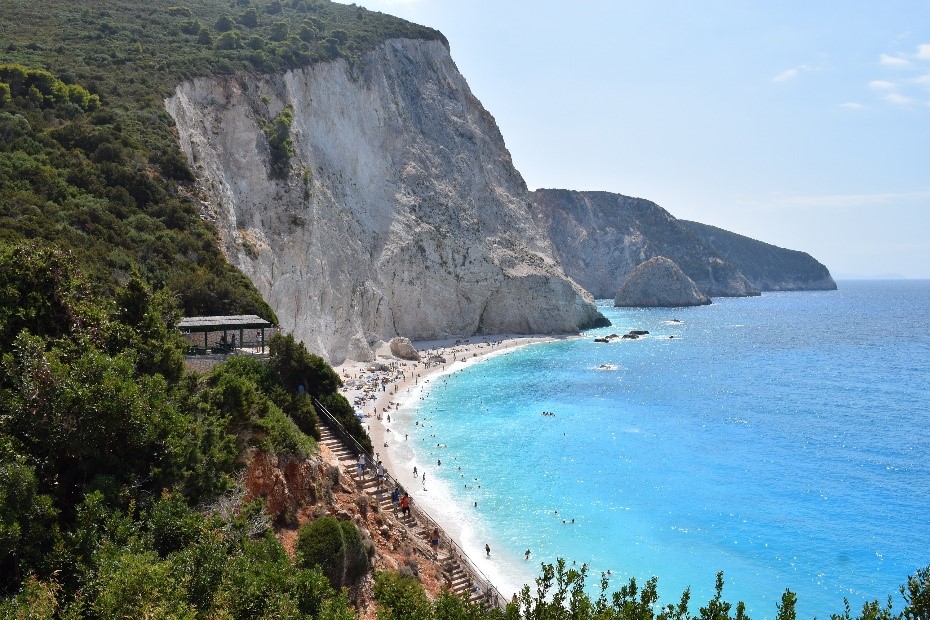 The Ionian Islands are perfect for relaxing, swimming in clear turquoise waters and exploring stunning natural beauty such as the Melissani Cave. Due to their Italian position at one point, they have quite a unique style of architecture and character all of their own. If you enjoy expanding your history knowledge, you shouldn't miss exploring the quaint Old Town of Corfu, also a UNESCO World Heritage site and a unique spot for its history and architecture. If you prefer marine life and splashing around is warm clear waters, then Navagio Beach is the spot for you where you'll likely spot the 'Caretta-Caretta' loggerhead sea turtles that come to nest on the island of Zakynthos.
The Cyclades Islands are ideal if you love vibrant nightlife and keeping active. Home to the iconic Santorini sunsets, Mykonos Beach Clubs and the capital of Greece, the Cyclades Islands have an abundance to offer any charterer.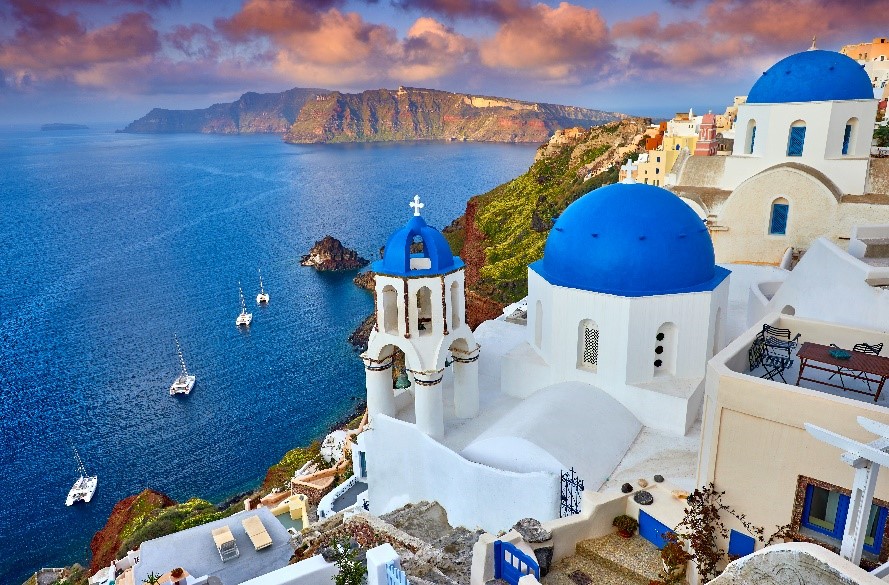 Indulge in your fix of history in Athens before heading to a small island in the heart of the Cyclades, Ios. Famous for its vivid nightlife with an uncountable number of bars, cafés, clubs and restaurants and for its beaches with crystal clear water. Next up is Santorini, renowned for its romantic sunsets, volcanic-sand beaches and stunning vistas, Santorini is undoubtedly a buck-list destination when chartering the Cyclades Islands. Often the final destination on an Ahoy Club yacht charter itinerary is the party scene of Mykonos. Of all the Greek islands, Mykonos is famed for incredible beaches but especially for the world-renowned party scene of the beach clubs and luxurious bars.
If you are thinking about chartering a yacht in the Greek islands but not sure where to visit then you need to speak to one of our Concierge Team who will send you sample itineraries and guide you every step of the way. Contact us to plan the holiday of a lifetime on board a luxury yacht charter. Ahoy Club offers many bespoke itineraries depending on your preferences and timings, for more information on chartering a yacht this summer in the East Mediterranean, please speak to one of our charter experts.