Explore the Caribbean on a Luxury Yacht
If paradise were a destination on earth, it would have to be in the Caribbean. This popular yacht charter region is made up of white sandy beaches and warm crystal-clear waters. There are 30 island territories but thousands more reefs, islets, and cays. Hiring a private yacht in the Caribbean is popular during the high season from November to March as it's drier and there is no risk from hurricanes. April and May can also be great months to visit – good weather and not so busy but your choice of yachts will diminish as many of the charter fleet will have left for the Mediterranean or other summer destinations. Our yacht charter team have rounded up their favourite hot spots in the Caribbean to visit on your next holiday.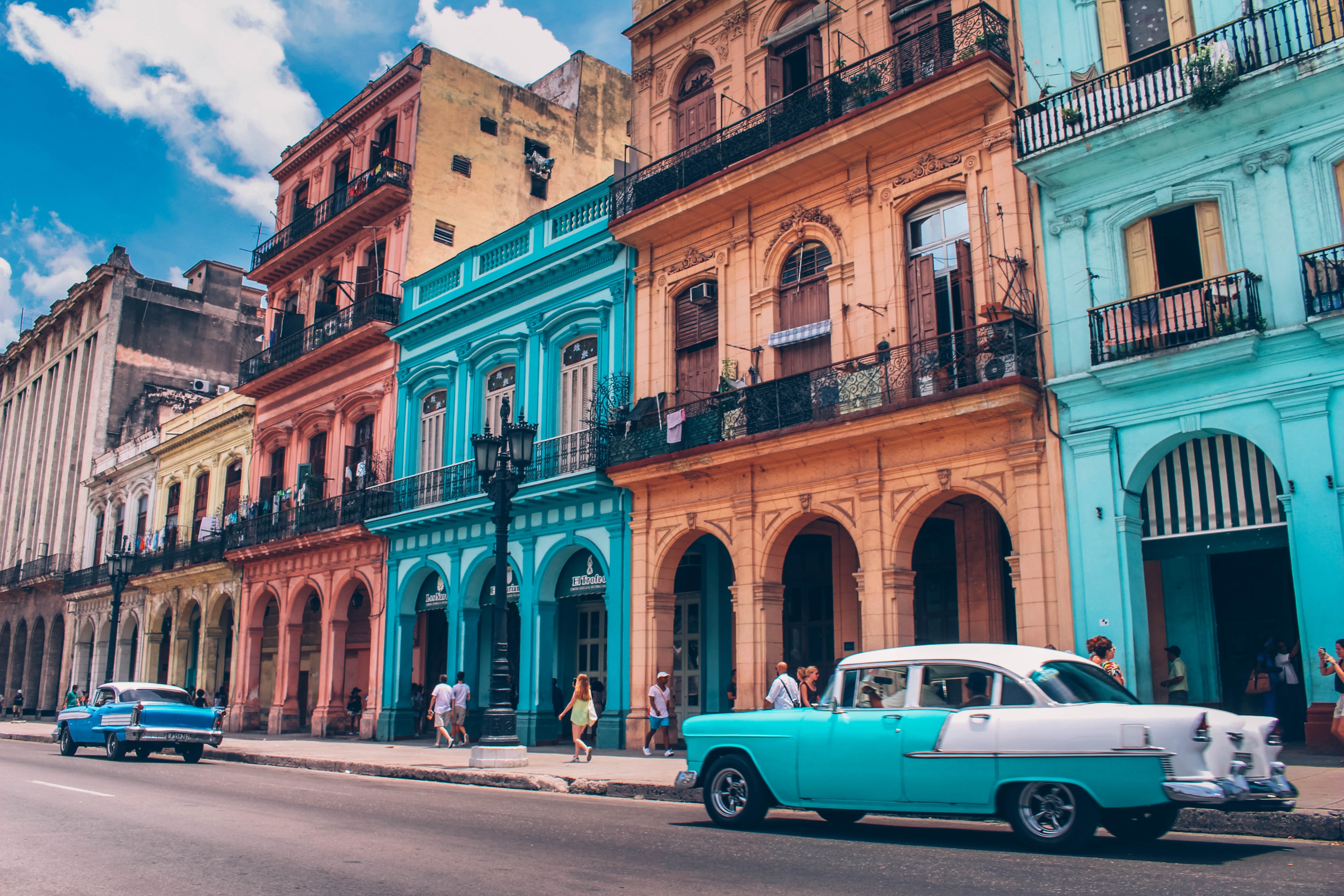 Havana, Cuba
From sipping mojitos to salsa dancing the night away, there is just so much to see and do in Cuba's capital and that's exactly why it made the cut for our Instagramable Destinations blog article which you can read here. With so many things to do and see whilst in Havana, we've tried to narrow it down to a few highlights, but you could easily spend days here.
Rumour has it that there are over 10,000 vintage cars on the streets of Havana, so it won't be hard to get one! One of the results of Cuba's long-standing communist government was the inability to import new cars, so you'll see old vintage cars everywhere. Not only do they make great pictures for holiday mementoes, but it's a fantastic way to see the city; your Ahoy Club concierge can arrange a driver as part of our bespoke itinerary planning. Explore the vibrant, narrow streets of Old Havana, a district that reflects a diverse mix of colonial, baroque and neoclassical architecture. This area within Cuba's capital city remains virtually unchanged since it was founded by the Spanish in 1519.
After exploring Old Havana (Havana Vieja), you must enjoy a one-of-a-kind experience in a paladar. These are family-owned culinary establishments serving up authentic Cuban food, which is uncommon in a country filled with government-owned restaurants. Voted the best ceviche restaurant in Havana, O'Reilly 304 in Old Havana will not disappoint. After dinner, head to Casa de la Musica where local and tourists can dance the night way in the true Cuban style.
Whilst chartering a private yacht in Cuba, we highly recommend visiting the Museum of the Revolution as it will refresh your memory and offer a glimpse into the history of Cuba. If you enjoy culture and history, you can visit The Hemingway Museum at Finca Vigia where the famous writer, Ernst Hemingway lived in 1940. Cuba played an important role in Hemingway's life that he wrote seven books whilst living in Cuba. You can't visit Havana without visiting La Floridita, the birthplace of the daiquiri and Hemmingway's favourite hangout.
Finally, don't leave Cuba without learning how Cuban cigars are made. It's impressive! Take a tour around one of the oldest cigar factories in Havana, Partagrás where they'll explain to you how cigars are made and then you'll get to observe the masters at work.
Havana is a stunning city where old meets new. It's known for its old architecture, classic cars, live music and tasty mojitos and you can bet your yacht charter itinerary will integrate it all.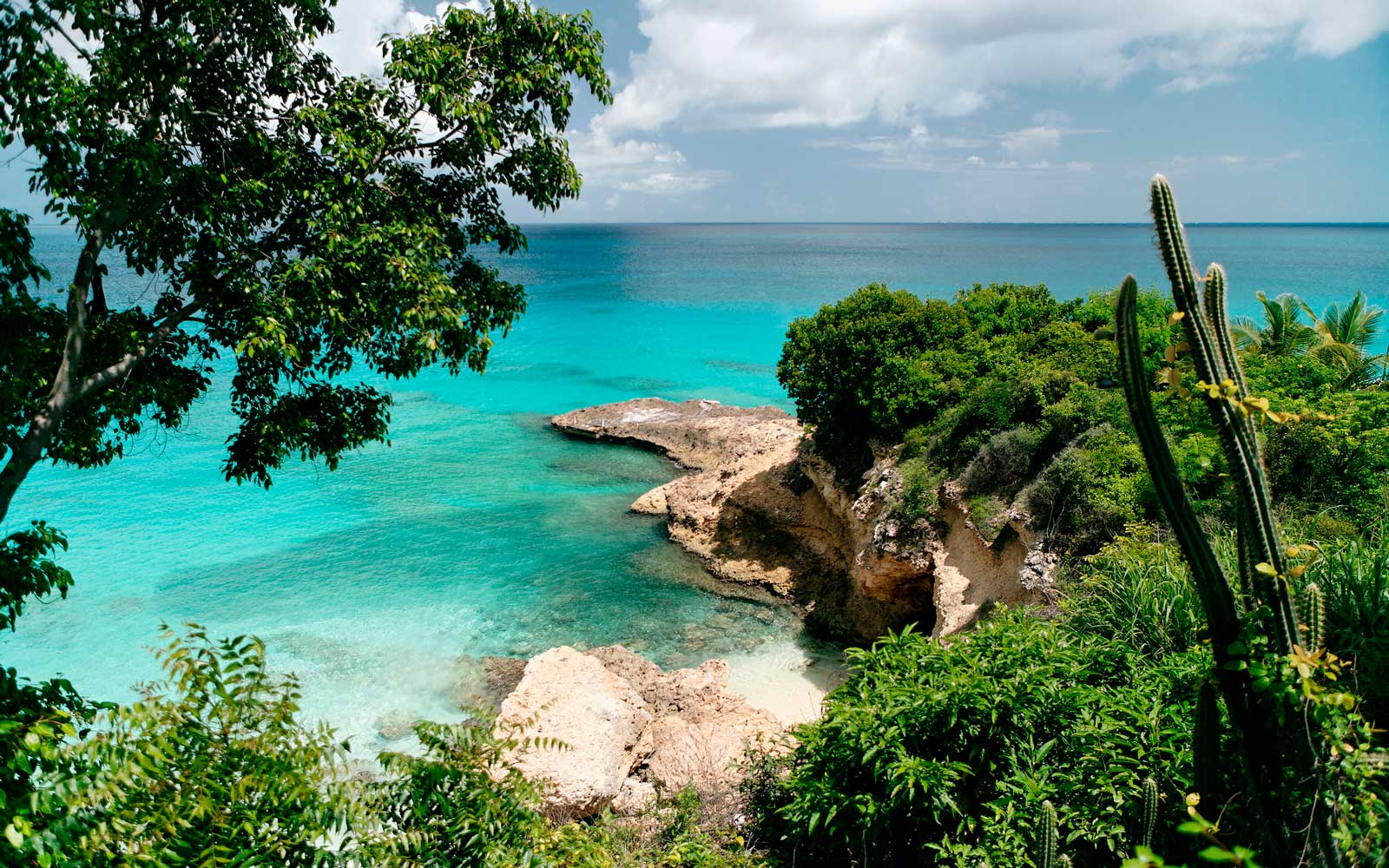 Anguilla, Leeward Islands
Impeccable white-sand beaches and a diverse underwater marine life waiting to be explored, Anguilla is one of the northernmost islands in the Leeward chain but remains unspoilt. You don't come to Anguilla to sightsee, it's all about beach life. This tiny island boasts 33 beaches to explore, all resembling a picture on a Caribbean postcard, but our favourites are Shoal Bay, Meads Bay and Little Bay.
This is the time to enjoy your yacht's water toys and spend your day embracing the marine life that lives under the surface before enjoying a delicious cocktail on board your private yacht. Anguilla is a must-see destination in the Caribbean for private chartering.
St Barts, Leeward Islands
Chartering a yacht in the Caribbean is often seen as a luxury for the rich and famous, and no charter in would be complete without a stop-off at St. Barts. Renowned as the most stylish island in the Caribbean, here you will indulge in delicious French food and relax on secluded beaches like Anse Colombier, only reachable by boat. You can also enjoy water sports such wakeboarding, water-skiing or whiz around on your yacht charter's jet-ski.
If you're looking to shop whilst visiting the island, head to Gustavia, the main shopping hub for designer brand and boutiques.
When departing St Barts, you'll feel relaxed, rejuvenated, and ready to explore more of what the Caribbean has to offer.
British Virgin Islands
Hammock strewn beaches, insanely blue water, and gorgeous protected bays, the British Virgin Islands are beckoning to be explored aboard a private yacht. The British Virgin Islands is made up of more than 60 islands –some of them uninhabited, it's a paradise of luscious rainforests and beautiful white-sand beaches.
When chartering a yacht in the British Virgin Islands make the most of your yacht's water toys at Cane Garden Bay, Tortola. This long-curved bay is sheltered from heavy winds, making it a favoured anchorage for yachts. Furthermore, the gentle winds that pass through this Caribbean Island chain makes Tortola an ideal destination for luxury sailing yachts, catamarans, and motor yachts, all are bookable through Ahoy Club. Whilst this island is the largest and most developed island within the BVIs it's still renowned for relaxation. In fact, the square's clock hands move occasionally but never tell the right time, we assume that's because time doesn't really matter when you're in paradise! Our favourite beach is Smuggler's Cove, this is hard to reach by land but very accessible on your yacht and a great spot for swimming with sea turtles. If you and your guests are looking for on-land dining, we recommend Dove Restaurant and Wine Bar for its' charming décor and Asian-influenced French food – the martini list is also great too!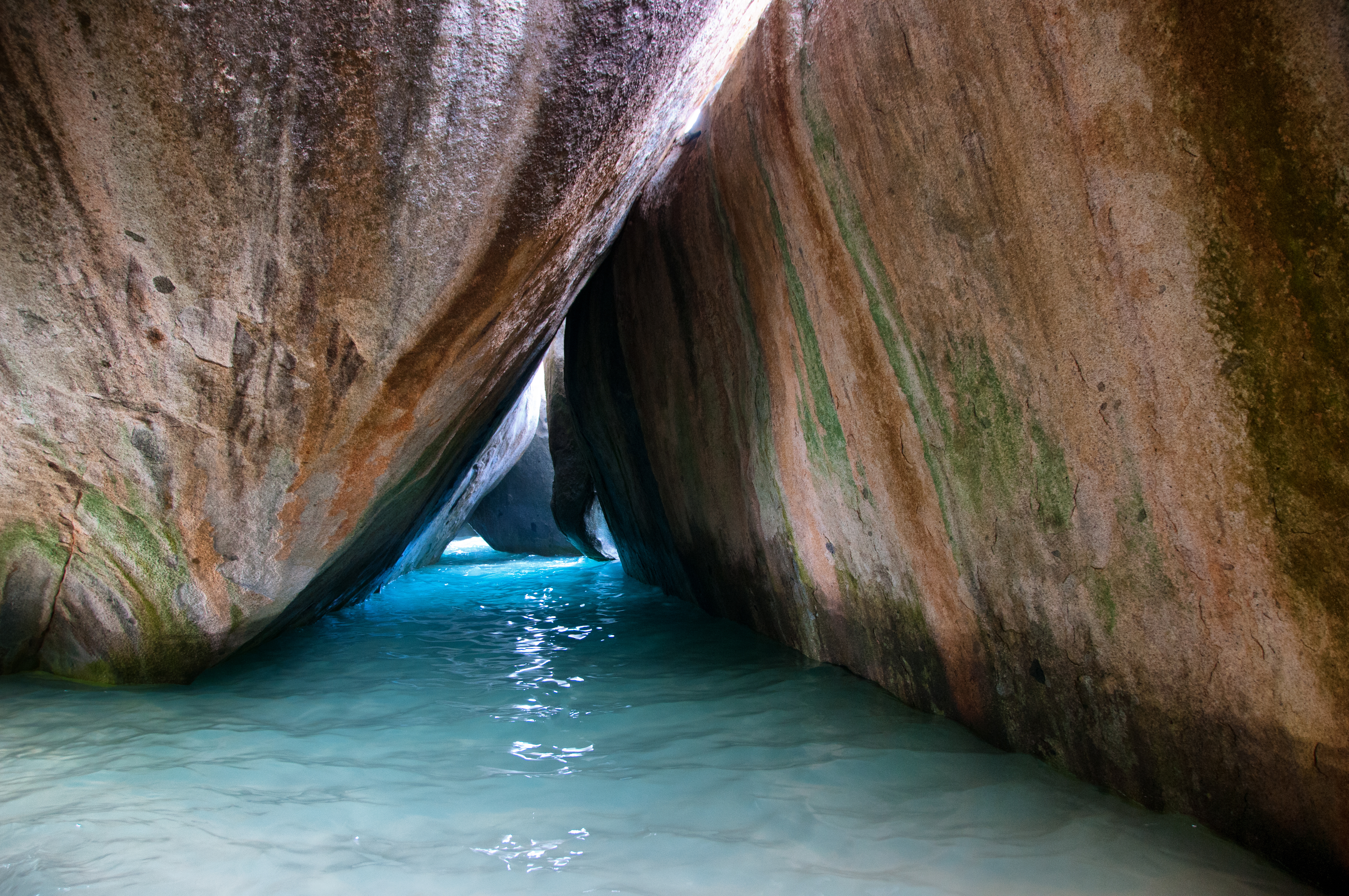 Virgin Gorda, a slower-paced island but famous for its vast granite boulders that have formed pools now known at the Baths and make a great stop-off for snorkelling enthusiasts. If relaxing on endless pristine beaches in the Caribbean sounds like it might get a little tedious (although we doubt it would!), you can stretch your legs with a hike to the island's highest point, Gorda Peak, and enjoy panoramic views with a delicious picnic prepared by your yacht's culinary team.
If spending New Year's Eve in the Caribbean, then you must head to Jost Van Dyke for NYE celebrations in Great Harbour – renowned for its' yacht parties and celebrations. Alternatively, you can relax with a holiday book on the beautiful protected anchorages and unspoiled beaches shaded by coconut palm-trees.
Barbados, Windward Islands
Barbados is known as being the birthplace of Rum so it's no surprise that there are many fabulous restaurants and a great nightlife on the island. Barbados's east and west coasts offer two very different beach experiences. On the east coast of the island you have the Atlantic Ocean, which is home to the Soup Bowl surfing competition, so don't be surprised if the waves are a little higher than the west coast. On the west coast of the island, you'll find the calm, turquoise waters of the Caribbean that everyone raves about.
Whilst Barbados doesn't have high peaks, waterfalls, or tropical rainforests like some of its neighbouring islands, it is a tropical island, with lush vegetation and we highly recommend exploring the island's natural habitat. For water-sports buffs, there's surfing on the east coast, water-skiing and snorkelling on the west coast along with windsurfing in the south – you are spoilt for choice.
An Ahoy Club favourite restaurant for a long leisurely lunch would be Champers Wine Bar and Restaurant. Located on the water's edge, it boasts stunning views and their menu offers a delicious array of seafood dishes with bold intense Caribbean flavours.
Chartering a yacht in the Caribbean is an experience we would recommend to our clients if you need a peaceful and relaxing vacation. If you are a yacht enthusiast, speak to our charter experts when planning your trip as the Caribbean is home to sailing events every year such as Antigua Sailing Week, Grenada Sailing Festival, and the Heineken Regatta.
Work with Ahoy Club's to design the perfect itinerary for an immersive charter experience. Our charter and concierge experts know the destinations inside and out, and they can make personalised recommendations based on your needs and preferences. View our full charter fleet of the Caribbean here.