Coral Ocean Is A 2023 World Superyacht Awards Winner
Ahoy Club is incredibly proud to announce that our 73m M/Y CORAL OCEAN has won the prestigious Judges' Special Award at the 2023 Boat International World Superyacht Awards.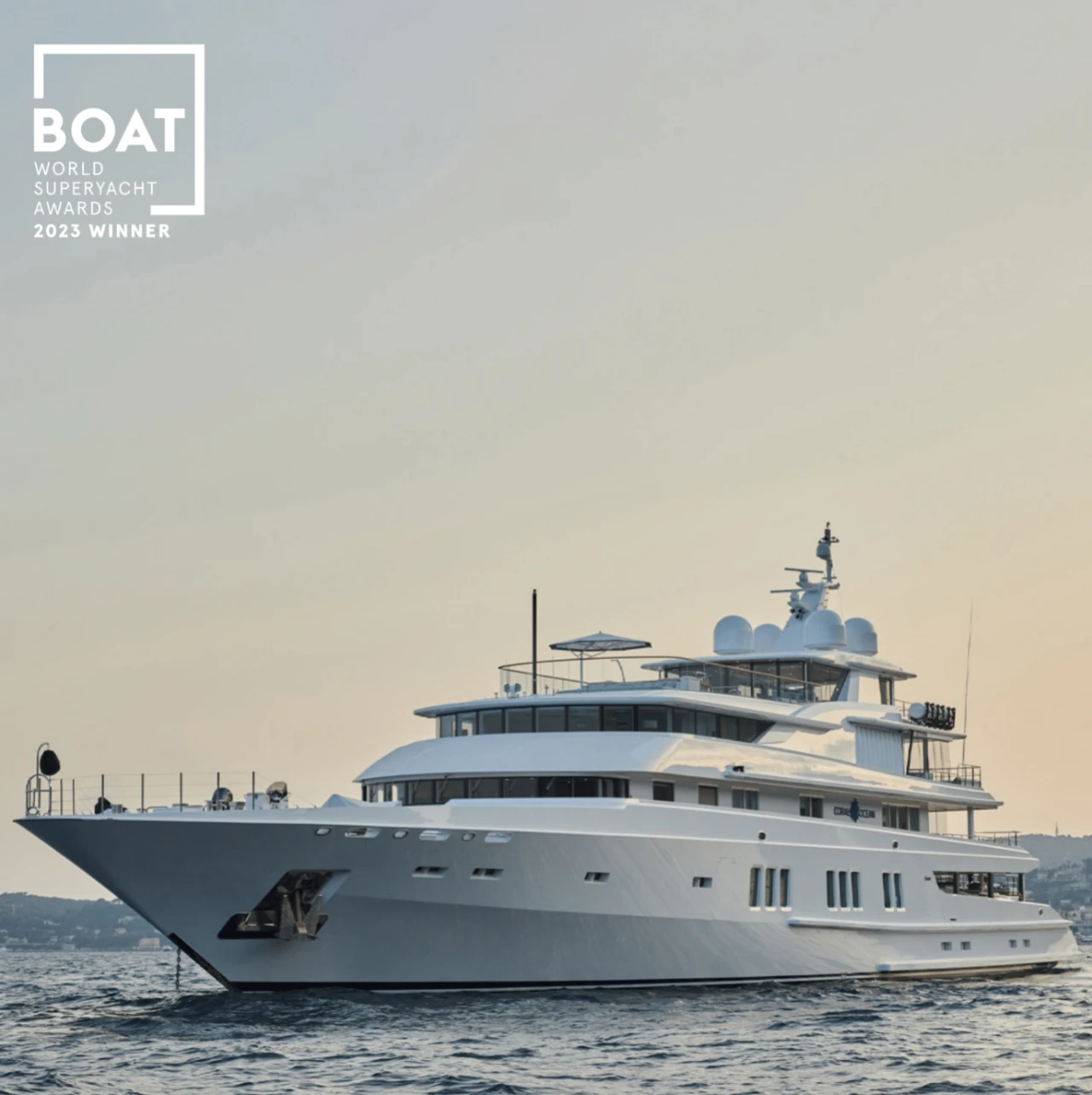 The World Superyacht Awards are unique in the industry as they are judged by an independent and exclusive panel of 23 superyacht owners, who collectively bring hundreds of years of experience to the judging process. Led by chairman Richard Raper, the judges made more than 120 individual visits to this year's nominated yachts.

The judges were captivated by CORAL OCEAN's remarkable rebuild, which earned her a well-deserved award. The rebuild was done entirely in-house, making it one of the largest and most impressive rebuild worth 35million euro ever accomplished outside of a shipyard.

Inside the impressive In-House Rebuild of the Iconic CORAL OCEAN

Ian Malouf, the new owner of CORAL OCEAN, was determined to preserve the yacht's status as a timeless icon. He was committed to elevating every aspect of the vessel, from her stunning exterior to her luxurious interiors, to new heights of elegance and sophistication.
CORAL OCEAN's sundeck received a major overhaul and is referred to as the jewel of the refit. It was rebuilt to create an amazingly open and flexible space equipped with the latest must have features such as surrounding glass balustrades that enable unobstructed views.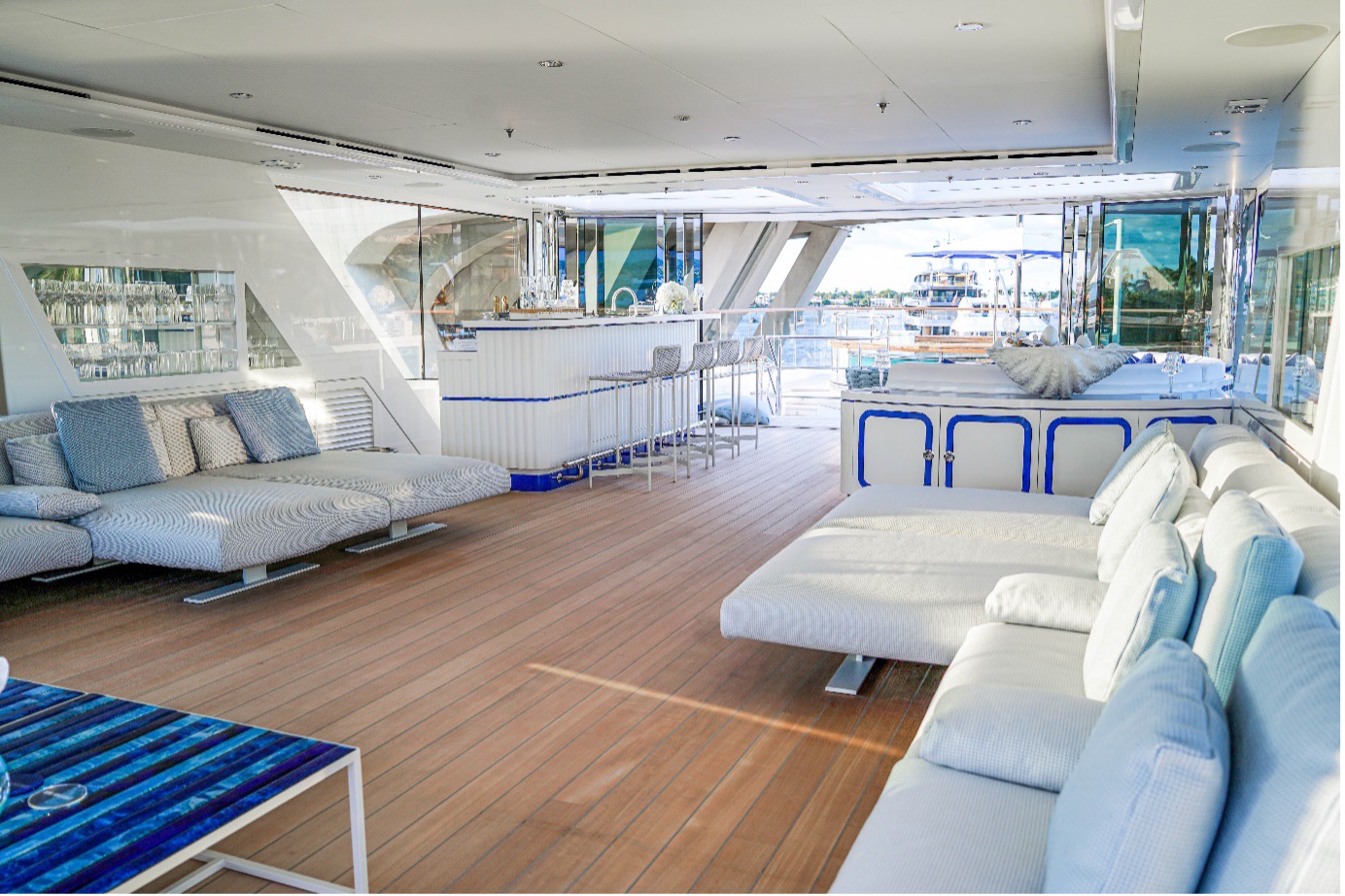 The redesigned spa pool with complimentary glass bottom was designed to enable relaxation in style.
The Master Bedroom situated on the new Owner's deck boasts a newly built private area complete with every desired amenity and equipped with two magnificent skylights ensuring an abundance of natural light.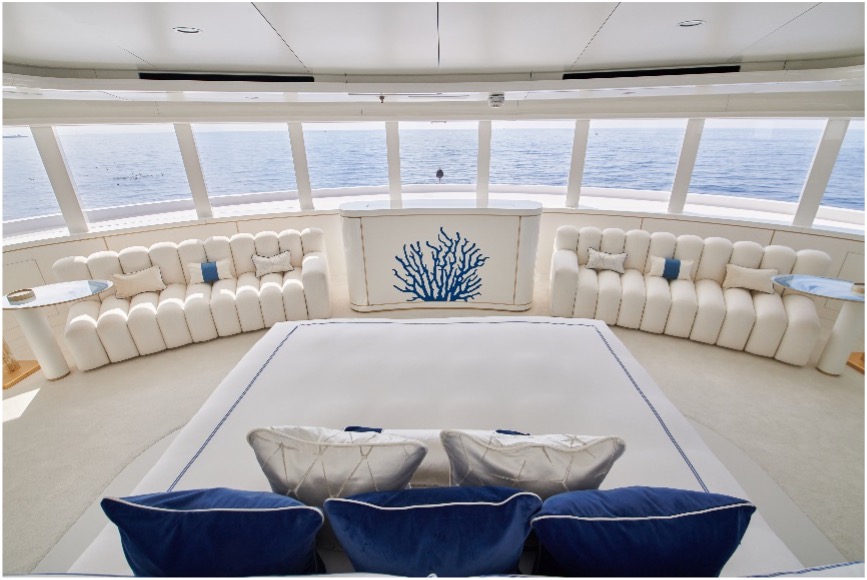 On the main deck you can find another spacious lounge, with the unique and iconic 5-metre-wide side opening. This feature makes this lounge the perfect place for either relaxing evenings or casual drinks before dinner, which can be enjoyed right next door in the truly exquisite dining room, where the most elegant dinner parties can be savoured.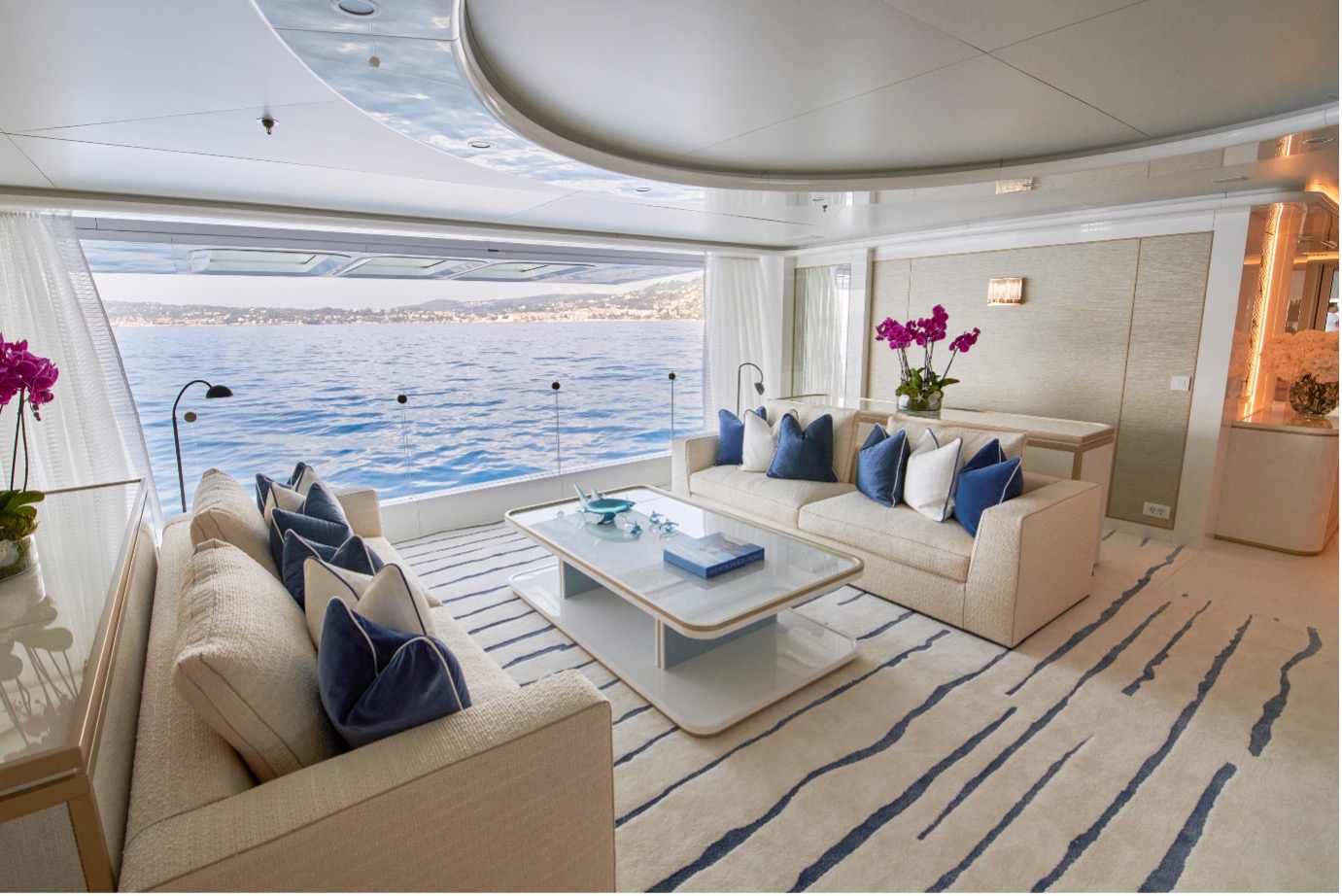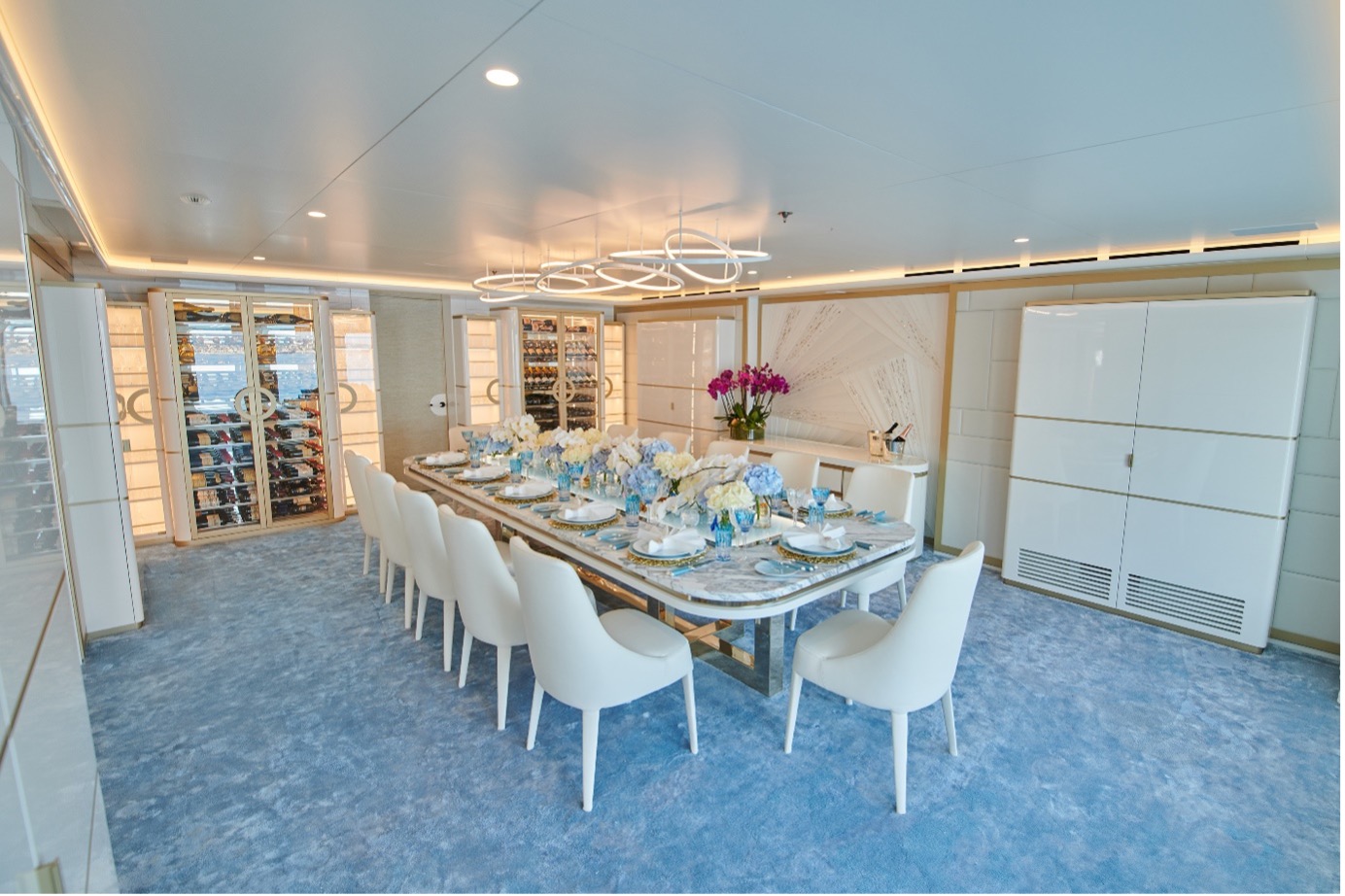 All guests have their own private and spacious sanctuary of ultimate style and comfort, with direct access from the water to the spa, which features a peaceful and generous steam room with beautiful mosaic tiles all around.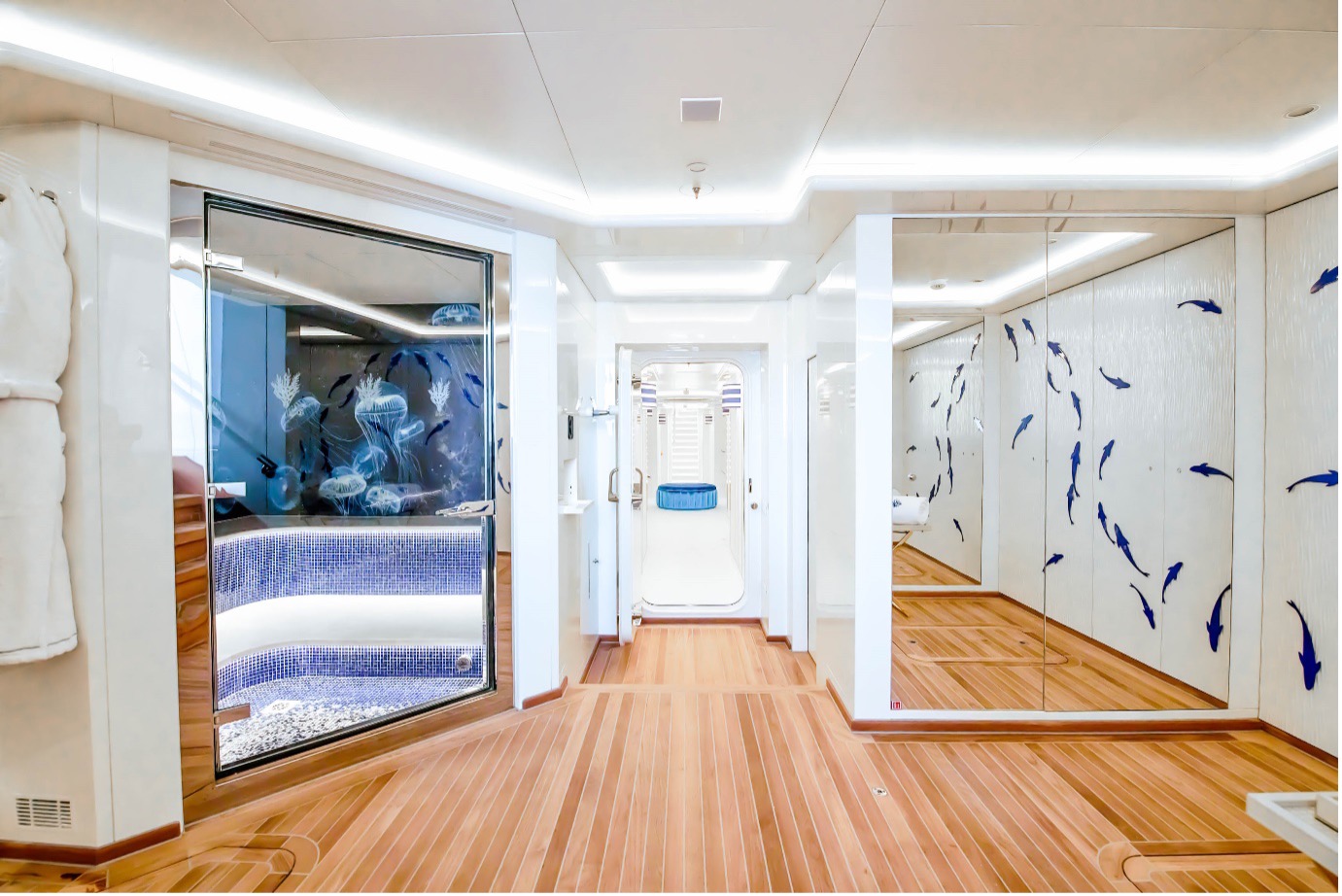 This then takes you to four lavish guest staterooms, each with its own luxurious ensuites. It was important to make even the guest staterooms feel just as luxurious as the VIP and Master. We're proud of the project and how seamlessly history, icon and luxury work together on CORAL OCEAN.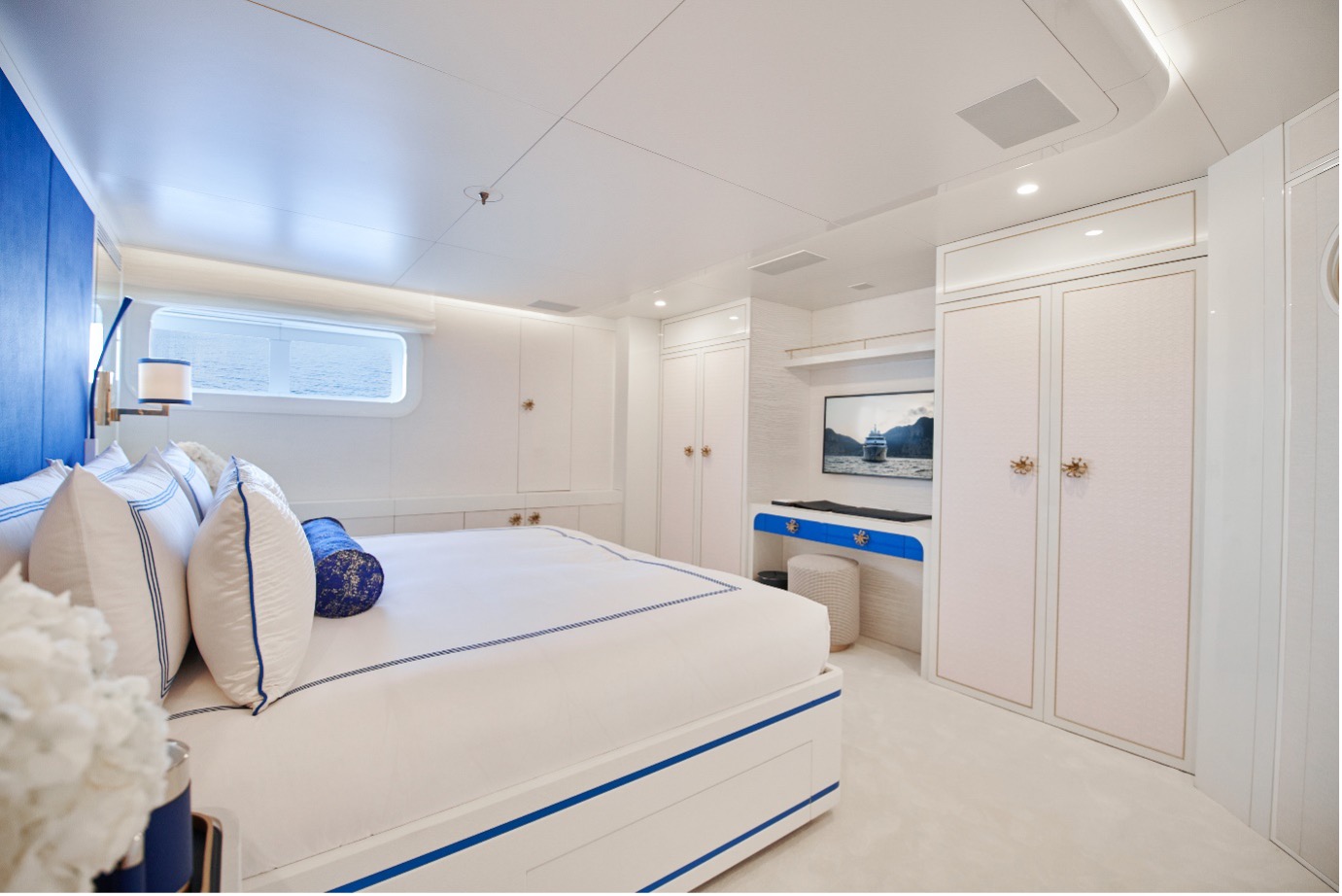 Design wise, CORAL OCEAN's dining spaces have also been completely re-imagined, providing alfresco dining or a decadent formal dining room for special occasions. Here, we wanted to offer an abundance of dining spaces so charterers can enjoy meals in a different area almost every night.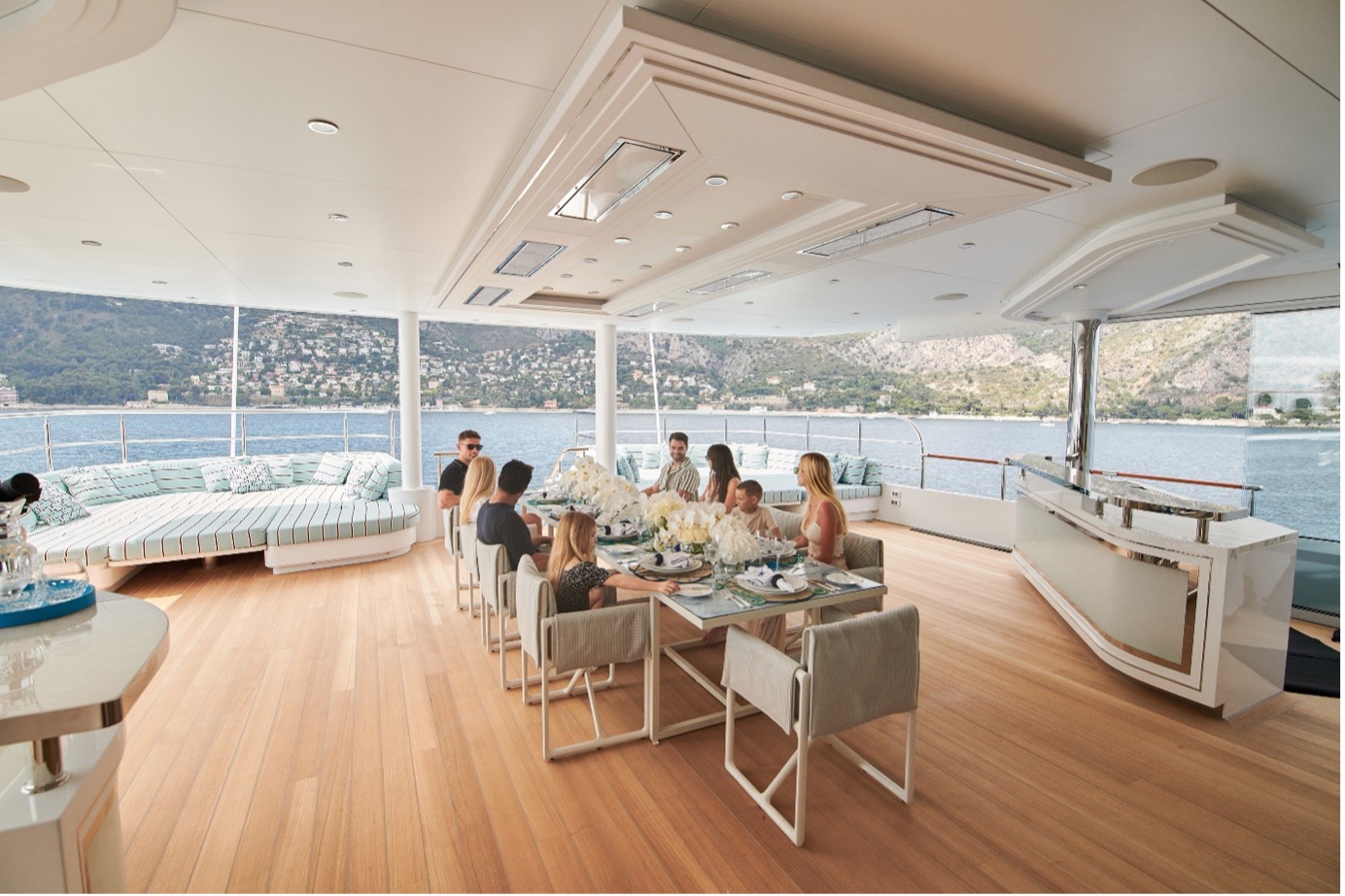 The rebuild of CORAL OCEAN is a testament to Ahoy Club's knowledgeable team and ability to understand the unique needs of both Owners and Charter clients when purchasing, building, chartering and managing a yacht. It's our ability to transform dreams into a reality.

We cannot wait for our next project.