Bin there, done that, now it's plain sailing
Bin there, done that, now it's plain sailing
Mischief, the superyacht, is owned by Ian Malouf, a tycoon who made his millions in the bin-collecting business in Australia
A former binman who has just collected more than £300 million from selling his waste recycling business has embarked on an audacious plan to clean up in the superyacht market.
Ian Malouf, 53, aims to recast the traditional model for chartering super and luxury yachts. He set up a one-man rubbish collection business in Sydney, Australia, while he was a student in 1984. At the last count his Dial A Dump made annual pre-tax profits of A$51.6 million (£29.4 million).
He has just sold it to Bingo Industries in New South Wales. Mr Malouf, who was the largest shareholder, will receive the lion's share of £328 million in cash and shares that Bingo has paid.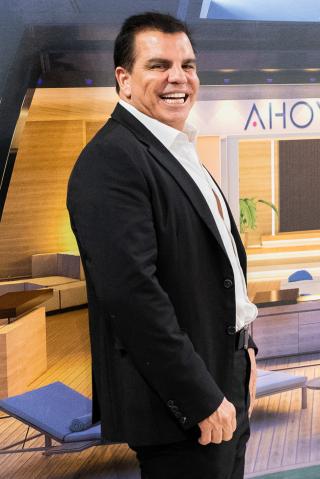 Ian Malouf has a new business Ahoy Club
Now he has set up Ahoy Club, which is based in London. The company, run by Mr Malouf and his daughter Ellie, has set up an online booking system and an app that lets customers charter vessels in minutes, rather than the weeks it can take in the conventional broking market. As well as slashing the commission that customers pay from the usual 20 per cent to 7 per cent, Ahoy Club also plans to make luxury yachts available throughout the year, rather than only in the summer or winter, and to make the vessels available in other locations as well as the popular Mediterranean and Caribbean.
Mr Malouf has a superyacht of his own — Mischief, a 52m giant with marble floors, a facility for on-deck clay pidgeon shooting and a climbing wall that lowers into the water.