Best Beaches Near Amalfi Coast to Explore On Your Next Yacht Charter
Italy's Amalfi Coast needs no introduction. This World Heritage-listed European paradise is a quintessential West Mediterranean destination, and experiencing it via a luxury yacht charter is one of the best ways to get the most out of this region. The scent of citrus carries on the salty sea air and verdant woodlands colour the landscape every shade of green imaginable. Arguably, one of the best parts about an Amalfi Coast vacation is the beaches. Here's our pick of the best beaches you'll experience on an Amalfi Coast luxury yacht charter.
1. Gaiola Beach, Naples
Perhaps the most famous of all of Naples' beaches, Gaiola is one of the most unique and beautiful beaches in the world. The gorgeous turquoise water is so clear you won't need goggles or a diving mask to explore the seabed. Recline on the surrounding rocks, soak up the warmth and atmosphere, and marvel at the Island of Gaiola and its bridge that links the two small islets.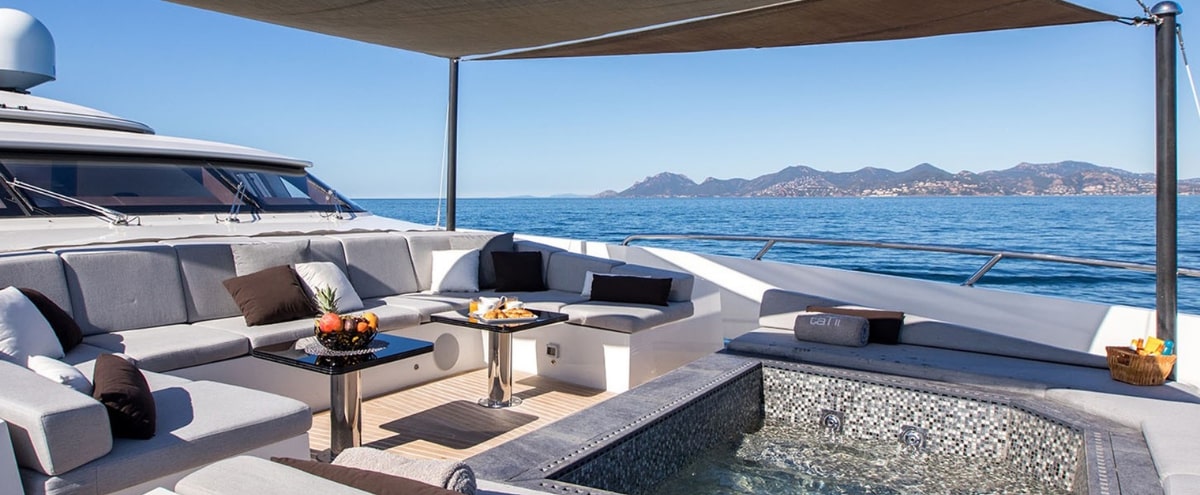 2. San Francesco Beach, Ischia
Fine golden sands and pristine blue waters are yours to discover at Spiaggia San Francesco. The beach itself is a treat, while the natural rock pools at one end of the beach are perfect for exploring. Snorkelling will reveal an abundance of underwater life, while canoeing around the cliffs and exploring its sea caves offers a sense of adventure.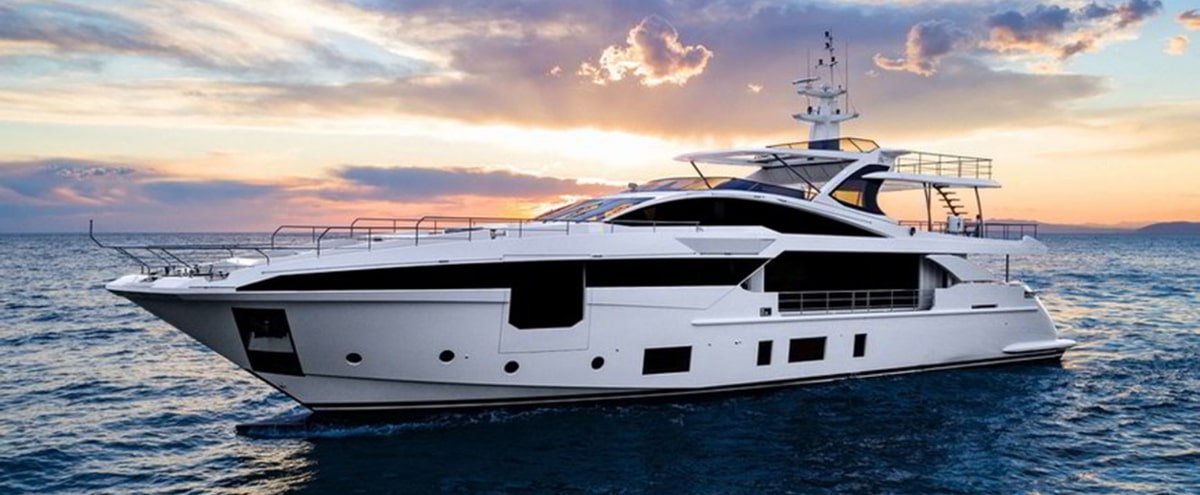 3. Blue Grotto, Capri
The Blue Grotto, or Grotta Azzurra as the locals call it, is an absolutely stunning sea cave that needs to be seen to be believed and is one of Capri's most famous landmarks. The small public beach here may indeed be tiny, but it is remarkably picturesque and one of those spots that will see you just relaxing and admiring the undeniable beauty of your surroundings.
4. Santa Croce Beach, Amalfi
Accessible only via water, this idyllic and secluded beach is one of Amalfi's best-kept secrets. Set in a cove between towering cliffs, with turquoise water that is almost luminescent, this spot will have you exploring a section of the Amalfi Coast that few get to experience.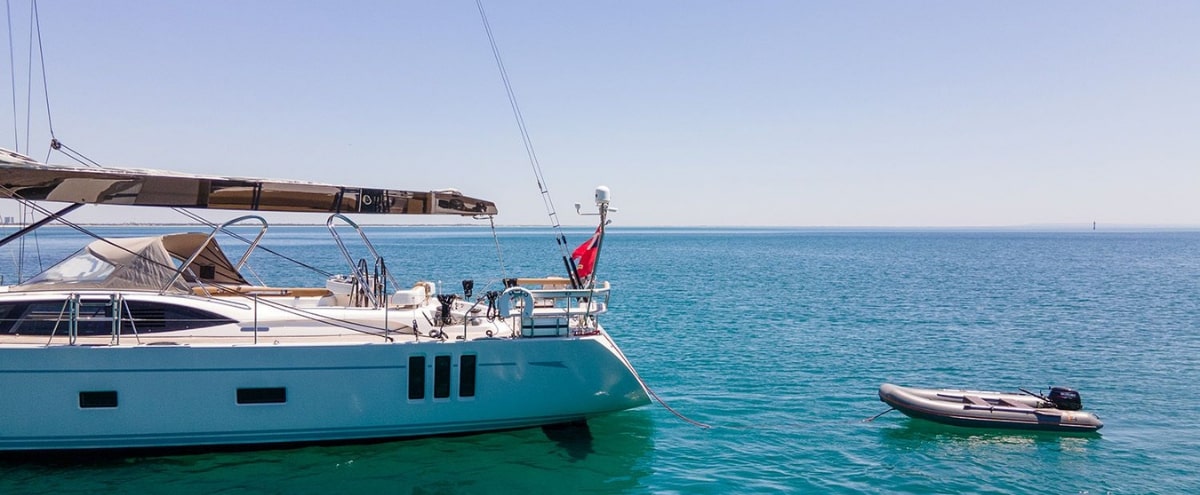 5. Castiglione di Ravello Beach, Ravello
Many people may be surprised to discover that the panoramic cliff-top town of Ravello actually has a picturesque beach. Castiglione is enclosed by soaring cliffs, which means you won't want to linger past lunchtime as the sunlight disappears behind the rocks very early in the day. That being said, the uniqueness and bathing at this beach will make it one that you won't want to miss on your Amalfi Coast vacation.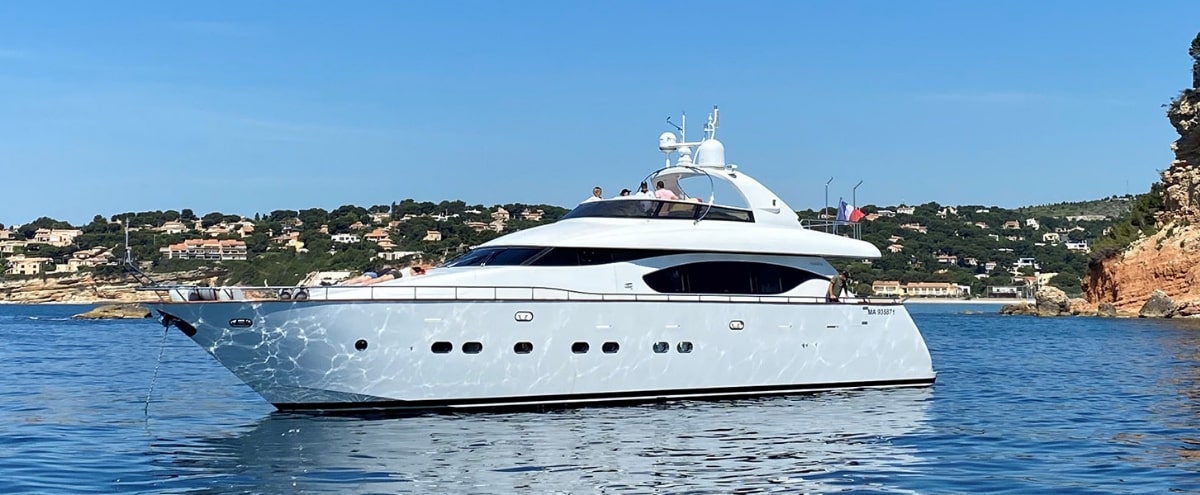 6. Marina Grande Beach, Positano
Positano is the perfect Amalfi Coast experience, it's main beach is one of the main attractions of this picturesque Italian town. With a number of bathing areas, a string of restaurants and bars along the foreshore and its postcard-perfect setting, Marina Grande is one of the liveliest and most cosmopolitan beaches of the Amalfi Coast.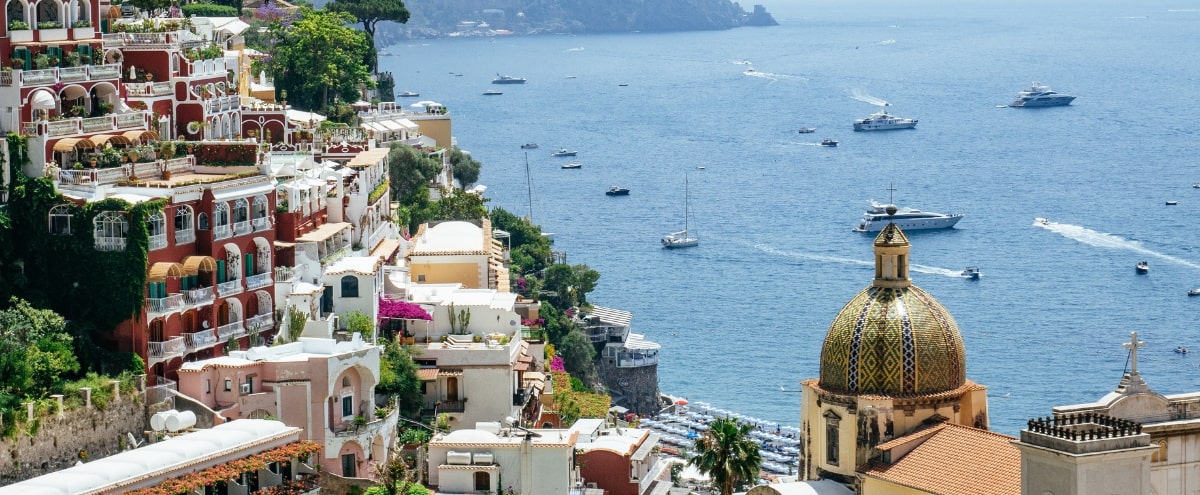 7. Baths of Queen Giovanna, Sorrento
A natural pool set amongst rocks and vegetation, this stunning beach is something truly unique and special. Its natural archway will take your breath away, while the ruins of a 1st-century Roman villa overlook the pristine clear waters of this heavenly spot.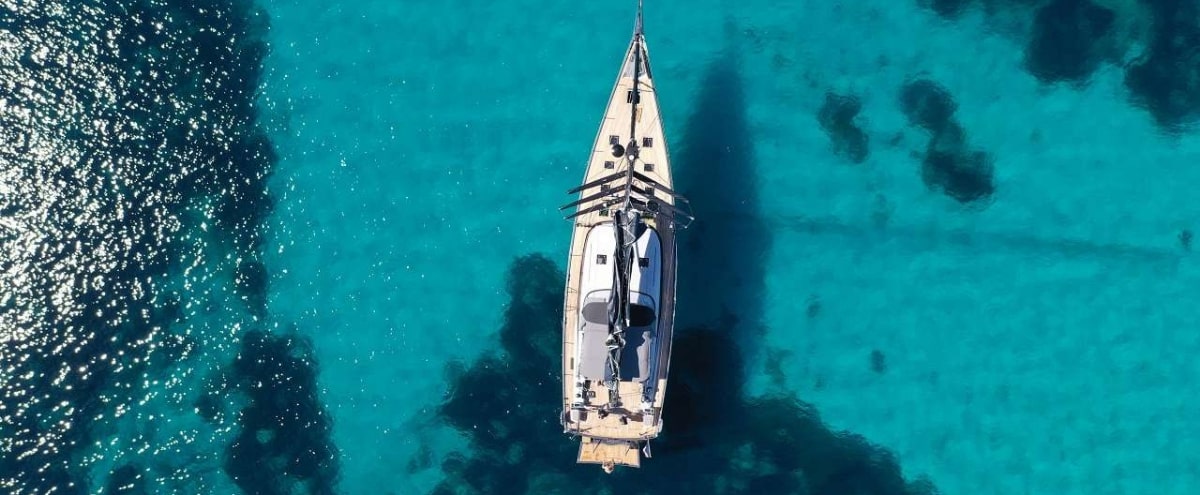 Explore the Amalfi Coast with Ahoy Club
Ready to explore the beautiful Amalfi Coast in absolute comfort and style? From the moment you step onboard an Ahoy Club yacht charter until the day you leave, you'll enjoy an authentic 5-star experience with the highest levels of service and attention to detail. Whether you want to sail with a set itinerary or create something unique to you, we're here to ensure you get the most out of every moment.
Get in touch today or browse our charter yachts to inspire your next visit and explore the many options we have available.