Australia's Richest 250 #188: Ian Malouf
Australia's Richest 250 #188: Ian Malouf
Having made his $550 million fortune in one industry, Ian Malouf is determined to bust open what he believes is a protected, inefficient industry ripe for the taking in the other – in his own inimitable style.
FULL LIST: Australia's Richest 250
Malouf is fresh from selling his Dial-a-Dump waste business to rival ASX-listed Bingo Industries for $577 million in cash and shares, and will join its board, something he can now afford to chuckle about. "We belted the f–k out of each other for 10 years but now we love each other!" he says. "When someone gives you that amount of money, you fall in love real quick."
The deal was finalised in late February after a six-month wait for the green light from the Australian Competition and Consumer Commission, and while Malouf will still have a presence in waste management, he is now spending much of his time on his Ahoy Club luxury boat charter platform.
Described as something of an Airbnb or Uber for superyacht owners and wealthy individuals, or families who want to hire such vessels, Ahoy Club is a digital platform that allows users to search for and choose from about 3200 luxury yachts around the world.
Crucially, it undercuts the established brokers, who charge 20 per cent commission for deals that run into the hundreds of thousands of dollars per week. Instead, Malouf's business, which he runs with daughter Ellie, charges 4 per cent and offers an app and website for users to search across price ranges.
Ahoy Club was born from Malouf's personal frustration when dealing with brokers who hired out his own $40 million, 52m superyacht Mischief, which costs up to €300,000 ($479,000) per week and spends much of the year in the Mediterranean. He and his family are there from May to July, and often September and October too. August, a strong month for charter bookings, they usually spend back in Australia.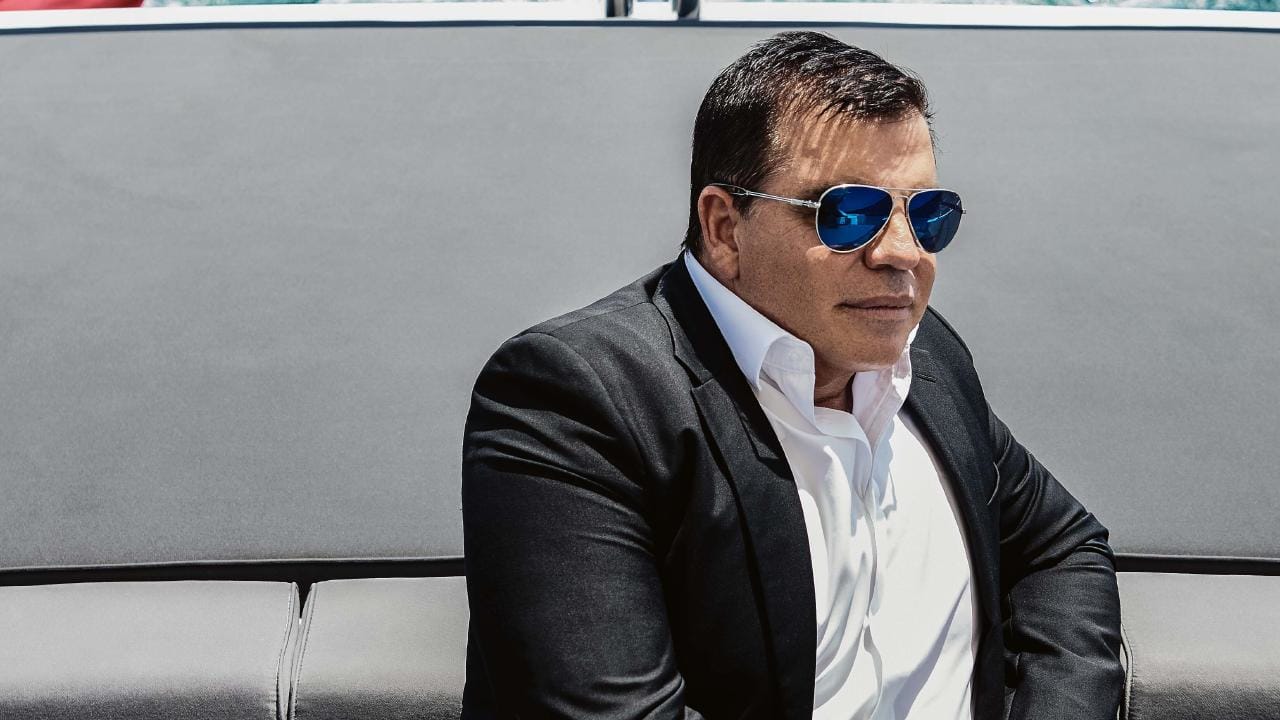 "The south of France and Italy – the whole coastline – is a regular stomping ground for us," Malouf explains. "Malta and Sicily are great. Capri is awesome. St Tropez is great, and everywhere in between. But the Cannes film festival [in late May] is probably our favourite event. There are lots of people around – it's a great atmosphere. We really enjoy it and it's probably where we start the season. We will dock there for the whole period. The Monaco Grand Prix is straight after that as well."
But a couple of years ago Malouf was at a boat show in Europe when he ran into his broker, who had made about €400,000 in commissions from Mischief that season. Yet the broker didn't have time to even look at Malouf's boat, angering him, and he decided to take things into his own hands and shake up a sector that he says is "commission hungry" but lacks the customer-service skills to justify its high fees.
"Some of the brokers do a very good job and some of them don't," he says. "A lot of the industry is just ripping people off. It just needs to stop. I think the brokers have got it wrong in thinking wealthy people don't care about their money, because they do. They are happy to give it away at their leisure, but they don't want people taking it away from them. There is a difference, and that's where we are getting strong support.
"Mischief is nearly €50,000 cheaper through Ahoy Club than it was before. Per week. That's the difference between whether you may or may not take the boat; it's huge.
"We will bring more business to the market, more work to the boats for the owners. When there is too much arbitrage for the middle man, there's an issue. And what a great business to be in. It's a fun, sexy business to be in and a lot of fun to work in."
Malouf has encountered plenty of resistance, including getting banned from last year's Monaco yacht show, despite paying the €53,000 entry free. But when asked what is worse, the waste sector or the luxury boat industry, he laughs and says: "Oh f–k, please. Garbos. The boating industry think they are tough, but I think I'm the right person to take them on."
Malouf finished high school in 1983, and after working for his father at the Dinkum Fair clothes warehouse in Sydney's Bondi Junction he started a law degree at his mother's insistence. But he packed it in six weeks later after buying his cousin's truck and knocking on doors in Sydney's eastern suburbs to offer to take household rubbish to the local tip.
"A year or two in I started doing bins, little ones first and then big ones, and Dial-a-Dump just grew from there. A major client was Multiplex. I remember doing a bin for them for $55 and 35 years later here we are, still doing their work. Like any business, you provide a good service. It wouldn't matter what time they called, we just did it."
Malouf's business grew and grew, with a big step being the purchase of the Alexandria Landfill from Sydney Council in 2000, and then building a waste recycling facility at an Eastern Creek site bought from Valad Funds Management for about $80 million.
That deal involved Malouf taking out funding via secured notes to pay for the deal, with billionaire Brett Blundy becoming a Dial-a-Dump shareholder as part of the transaction. But the pair would later fall out, with Malouf last year paying $100 million to buy out Blundy's shareholding ahead of the Bingo transaction.
Malouf has had a few other legal stoushes as well. They include suing the NSW government for $414 million over the compulsory acquisition of his landfill and recycling site, which was in the path of the WestConnex Motorway (the state offered to pay $70 million), and having his massive waste-to-energy incinerator in western Sydney knocked back last year.
That litigation streak will probably be a part of his new career in luxury yachts as well. But Malouf says he is determined to make a mark in what he believes to be a fantastic industry.
"It is probably the greatest experience you can have in your life, being on one of these superyachts," he says. "You've got 14 crew looking after you, [and] if you drop your shorts on the way to the bedroom they're washed, ironed and put away before you get there. It's that type of service.
"If you want to go to another country you don't have to pack a bag and catch a plane, you just go. It's unreal. It's a treat. I'm very fortunate to do it. I'm very lucky."
-John Stensholt (Editor, The List)