Ahoy Club is Making Waves
Ahoy Club is Making Waves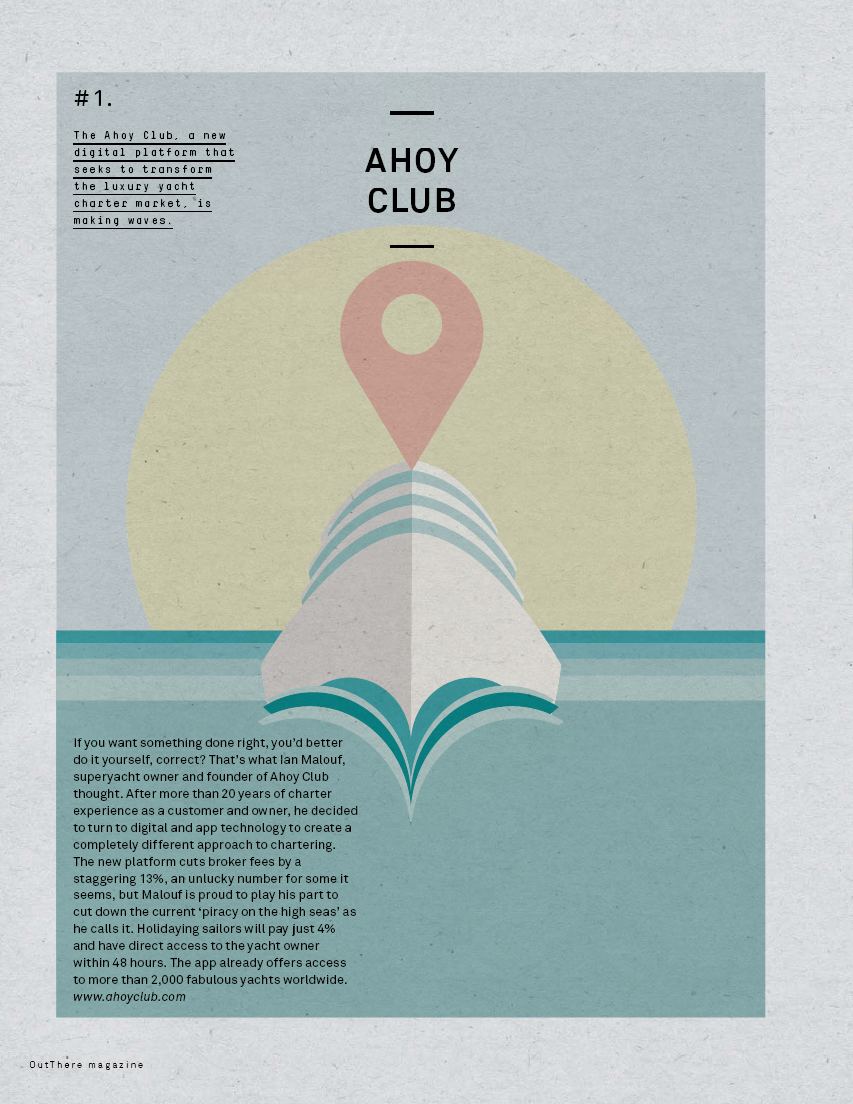 From Article:
If you want something done right, you'd better do it yourself, correct? That's what Ian Malouf, superyacht owner and founder of Ahoy Club thought. After more than 20 years of charter experience as a customer and owner, he decided to turn to digital and app technology to create a completely different approach to chartering. The new platform cuts broker fees by a staggering 13%, an unlucky number for some it seems, but Malouf is proud to play his part to cut down the current 'piracy on the high seas' as he calls it. Holidaying sailors will pay just 4% and have direct access to the yacht owner within 48 hours. The app already offers access to more than 2,000 fabulous yachts worldwide.
About Out There Magazine:
OutThere is the award-winning luxury and experiential travel inspiration journal for unique, affluent and discerning community of 'men of distinction' in 20 countries worldwide. They specialise in curating opinion-leading content, from in-depth, first person essays on the world's most amazing experiences – taking our readers on journeys that extend beyond the mainstream – to celebrating global cultural expressions and the people responsible for making the OutThere world so unique.