A Walk-Through of the VanDutch 56; Solaris Yacht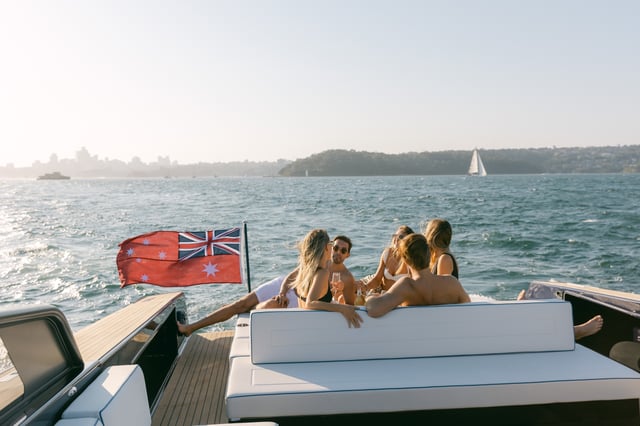 As you approach the VanDutch 56, its streamlined design, courtesy of Mulder Design, captures attention. A vessel at the forefront of modern yachting, the VanDutch name itself speaks volumes about the craftsmanship awaiting within. Sleek design, cutting-edge technology, and unparalleled comfort; she is a vessel that promises to redefine your experience on Sydney Harbour.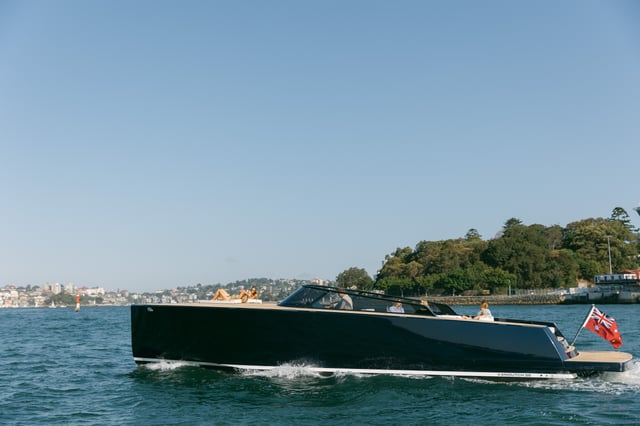 Stretching 16.48 meters in length, with a beam of 4.52 meters and a draft of 1.17 meters, the VanDutch 56 commands attention on the water. These dimensions not only contribute to its striking appearance but also ensure a stable and comfortable journey, even if the waters get a bit choppy.
The heart of the VanDutch 56 beats with a Volvo IPS engine, pioneering performance, fuel efficiency, and reduced emissions. With the standard two IPS 800 engines, you have the option to upgrade to the more powerful IPS 950 for an even more exhilarating cruising experience.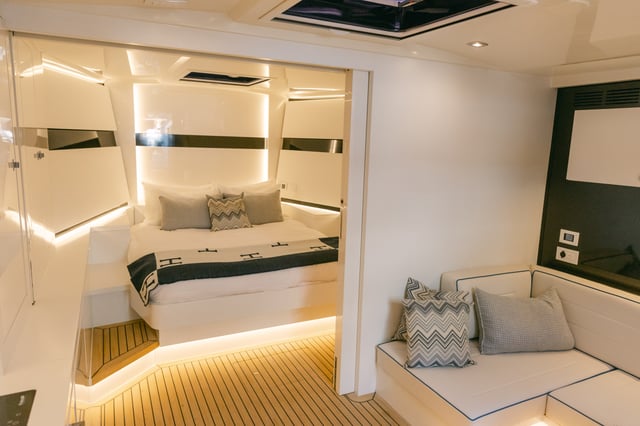 Boarding Solaris reveals the expansive deck spaces designed for both relaxation entertaining, and secure navigation. Inside, Solaris offers a dual layout. You will have a choice between two distinct layouts. Opt for the "lounge" setup for a spacious and open-air atmosphere – perfect for socializing or simply basking in the glory of the seascape. Alternatively, choose the "cabin" layout for optional sleeping quarters.
The Perfect Choice for Day Chartering in Sydney
Being the only one of its kind in Australia, the VanDutch 56 is your ticket to exclusive day charters on Sydney Harbour and Pittwater. Alternatively, consider it as a support vessel for week-long charters on larger yachts in Australia and the South Pacific.