Weddings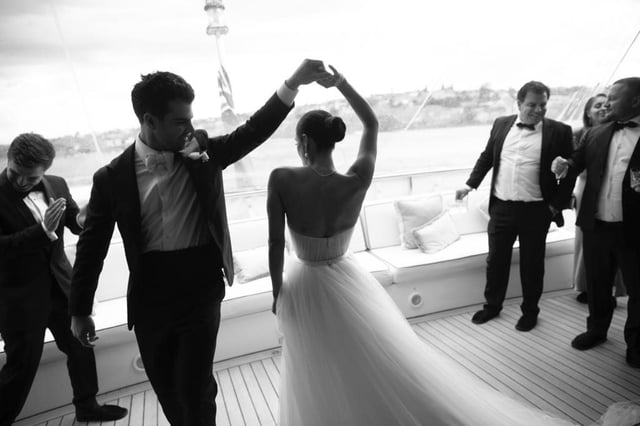 A Wedding Day Beyond Compare
With a backdrop of the glistening habour at every turn, celebrating your wedding on a yacht is guaranteed to provide a magical atmosphere like no other. From the most intimate celebration to the grandest of weddings, Ahoy Club has a range of stunning superyachts globally, as well as a number of private venues to ensure you can select the perfect setting for your special day. Choosing Ahoy Club ensures that your big day is as luxurious as it is unique.
A venue like no other, hosting your wedding on a yacht provides complete exclusivity and privacy, offering an unbeatable luxury setting for you and your chosen guests. Whether you're hosting 10 or 200 guests, we have a range of high-end yachts available to cater to your special day.
What to Expect from an Ahoy Club Wedding Package
When it comes to your big day, nothing should be left to chance. We understand that a perfect wedding day requires meticulous planning, unmatched service and attention to detail. From beautifully decorated ceremony spaces, and 5-star bespoke catering, our expert team will cater to your unique preferences and needs.
Let Us Take Care of It
Our day charter options ensure that you and your guests will have an unforgettable experience on the harbour, with a fully tailored itinerary designed by our expert concierge team. Our wedding yacht itineraries and packages offer stunning views and unparalleled service, making your special day truly one-of-a-kind. Our team is here to take care of finer details, from a Michelin star menu to grand décor of your dreams, so that you can simply relax and enjoy your special day celebrating with your loved ones.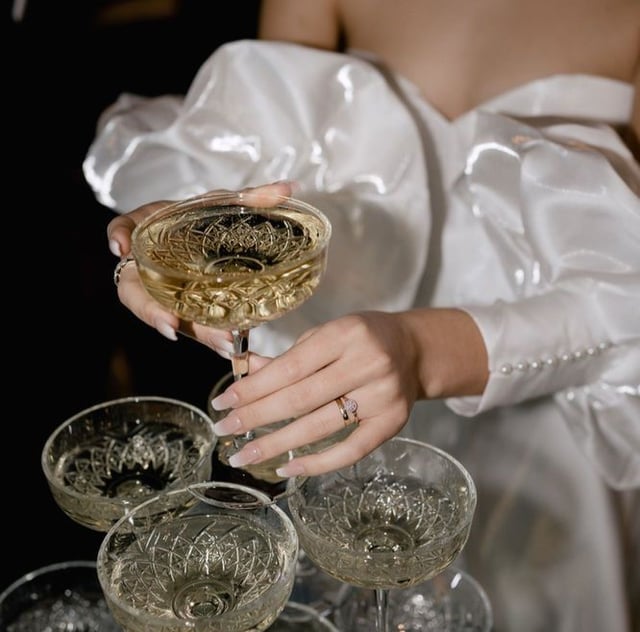 Unmatched Elegance & Style
Not only will you be treated to breathtaking views of the surrounding waters and skyline, but you will also have the opportunity to create a truly unique experience for you and your guests. A yacht wedding offers a level of luxury that cannot be found in traditional venues, and allows for a sense of exclusivity that will make your day all the more special. From the elegant decor to the exceptional service, booking a wedding on a yacht guarantees an unforgettable experience that will be talked about for years to come.
Elevated Entertainment
Grand Décor Options
5-Star Catering
Premium Alcohol Packages