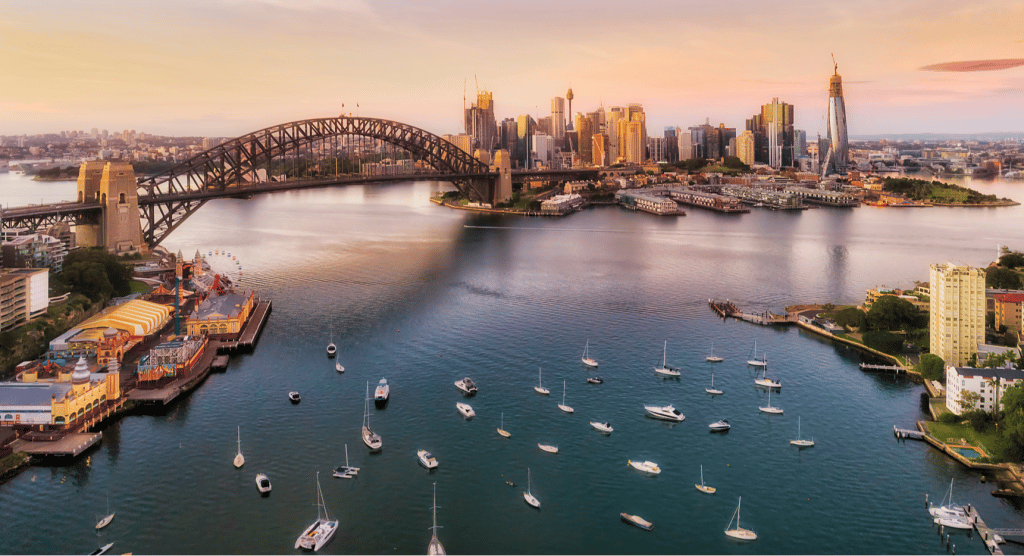 Sydney Yacht Charters
FAQs
Ahoy Club offers a personal luxury experience like no other, at a competitive price. Charterers can save up to 20% by booking with Ahoy Club. We know exactly what kind of seven-star luxury service our clients expect, and we're passionate about delivering it.
We will arrange catering services to suit your tastes and dietary requirements. With menu options from delectable canapés to gourmet meals, our experienced catering partners will enhance your yacht experience. Nearly all of our yachts include onboard gourmet chefs, some Michelin Star chefs, and bespoke dining experiences are available.
Our yachts can accommodate varying group sizes, ranging from intimate gatherings to larger parties. Depending on your chosen yacht and layout, we can accommodate groups of up to 200 guests at cruising capacity.
Absolutely, our expert concierge team have helped curate many grand displays, including themed decorations, menus and onboard entertainment for any occassion. Enquire with our team today talk through your options, and we will help bring your vision to life.
Yes, all the vessels in our global network are fully staffed by professional, experienced crews. We pride ourselves on working only with fully vetted crews who will deliver seven-star service to our clients.
Yacht decks are notoriously fragile and scruffs, scratches or dents on the immaculately kept floors are a big no-no. Of course, bring your favourite heels, slides or dress shoes for onshore activities post-charter, but please make sure you remain barefoot onboard.
While most areas of Sydney Harbour are accessible during the charter, there are certain restricted zones for safety and security reasons. Your experienced captain will guide you to the best locations while ensuring compliance with local regulations.
Absolutely! We can organize a variety of water sports and activities to enhance your yacht experience. Whether it's jet skiing, paddleboarding, or other water-based fun, chat to our team who will cater to your preferences.
Absolutely; we would encourage you to make the most of your charter, and book an itinerary that allows you to fully relax over the course of a few days. Our yachts really are floating 5-star hotels on water, offering a lush, comfortable luxury sleep. Whether you'd like to stay in the harbour, travel to Pittwater, or cruise further out to other regions of the South Pacific such as Fiji, or New Caledonia, we can arrange this for you. Our team will also suggest activities and places we recommend visiting based on local knowledge of your charter destination. Check out some of our favourite sample itineraries for Australia here.
You can either fill out the contact form on our website or give us a call, and our friendly team will assist you in selecting the perfect yacht for your needs and guide you through the booking process.